Easy Stromboli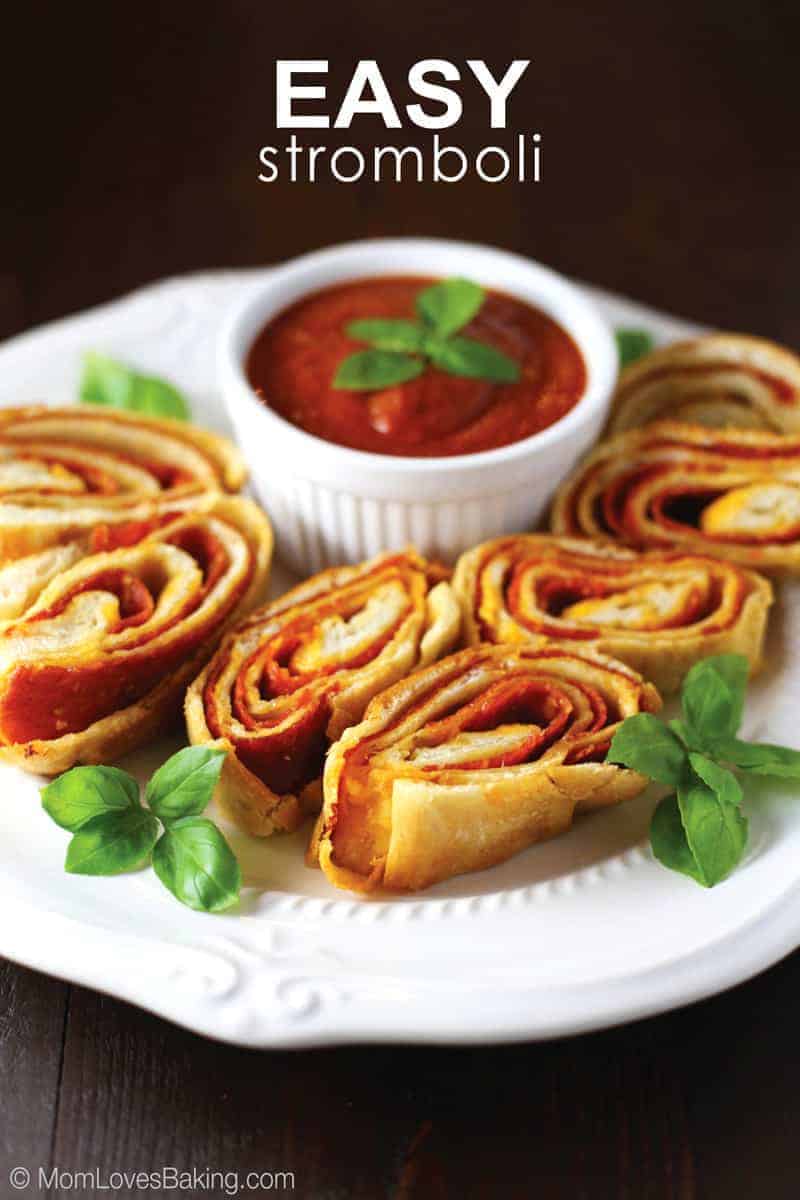 Last week I got to make this Easy Stromboli with a famous baker in my own kitchen! Well, maybe you've never heard of him but there's a very good chance that you've tasted his bread before. If you happened to buy a sandwich from a Subway restaurant in the 1980's, then you have definitely tried bread made by Tony Pestritto.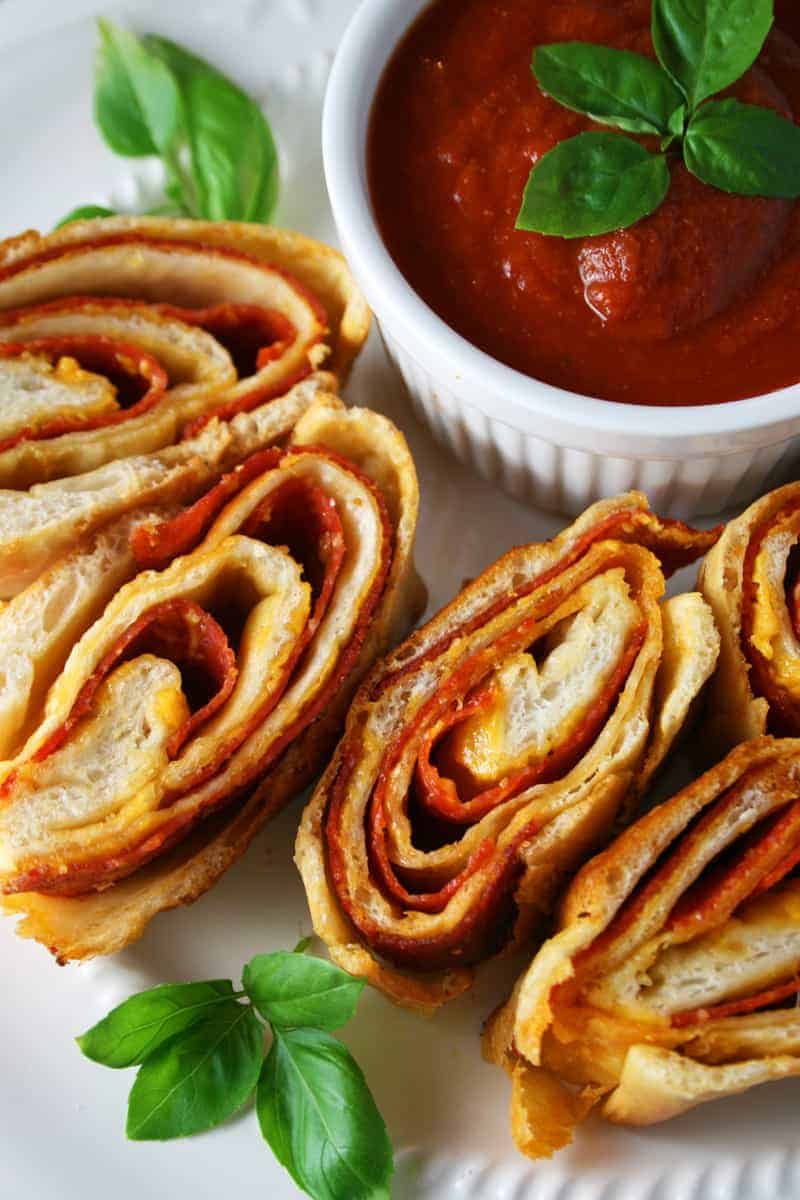 Tony and my mother-in-law came to visit us here in Georgia for the week of Mother's Day. They both live in South Florida. It was so much fun for me to observe a professional baker do his thing in my very own little kitchen. And this Easy Stromboli that he made was sooooooo delicious! And as the title reveals, it is very simple to make!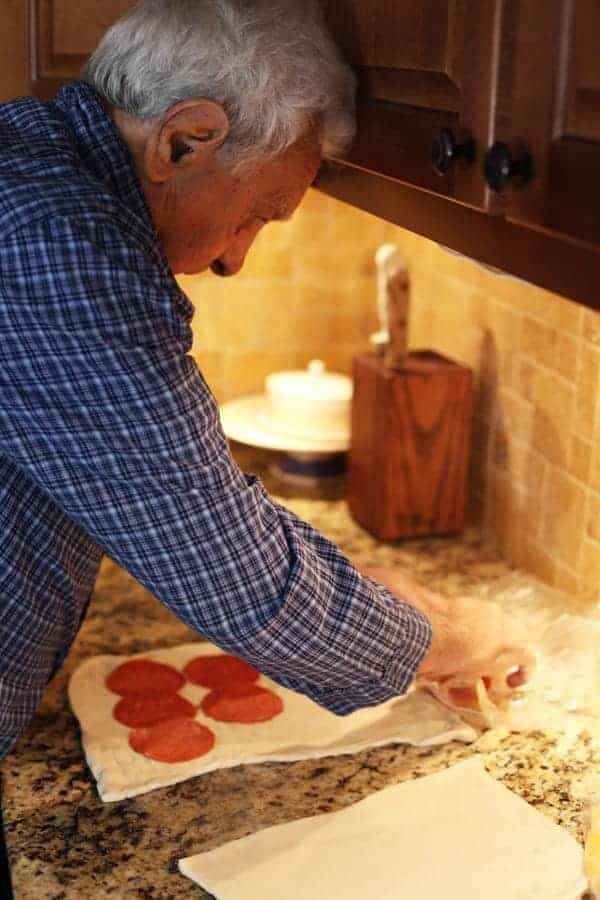 Before I get to the step-by-step instruction for this recipe, let me tell you a little bit about Tony.
Anthony C. Pestritto is a retired entrepeneur who has actually lived the American dream. He started with nothing and built an international business. Stromboli was just one of the many products that helped in his success. He's an excellent baker; a skill he learned by growing up in an Italian family of bakers in New Jersey. His greatest success was to be the first baking company to supply frozen dough to the Subway Restaurant Company. He sold his bakery to the Heinz Company in 1990, but still has all of his amazing recipes which he utilizes to this day.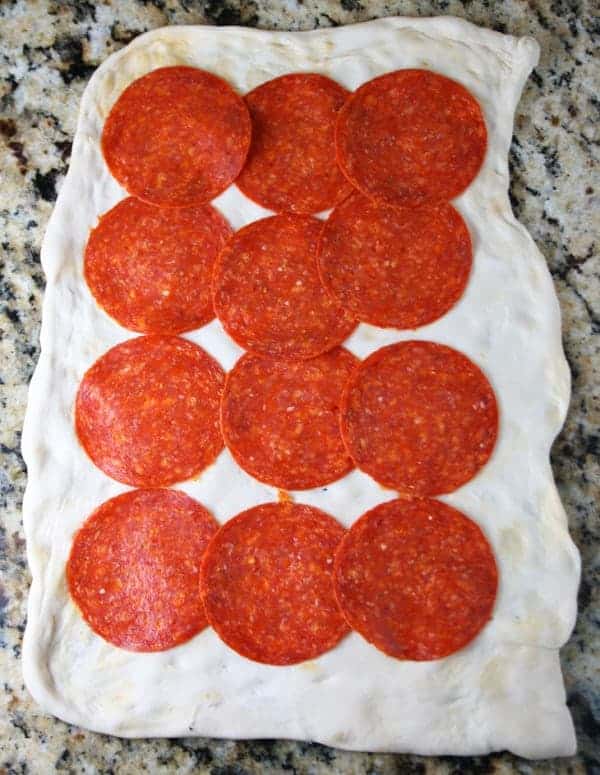 This Easy Stromboli recipe is something anyone can do though because you start with pre-made pizza dough which you can find at your local grocery store. We got this dough from the Publix bakery.
Start by spreading the dough on a lightly floured surface. (We used two pieces of dough that were 11″ x 14″ each.) Add sliced pepperoni which you can buy from the deli.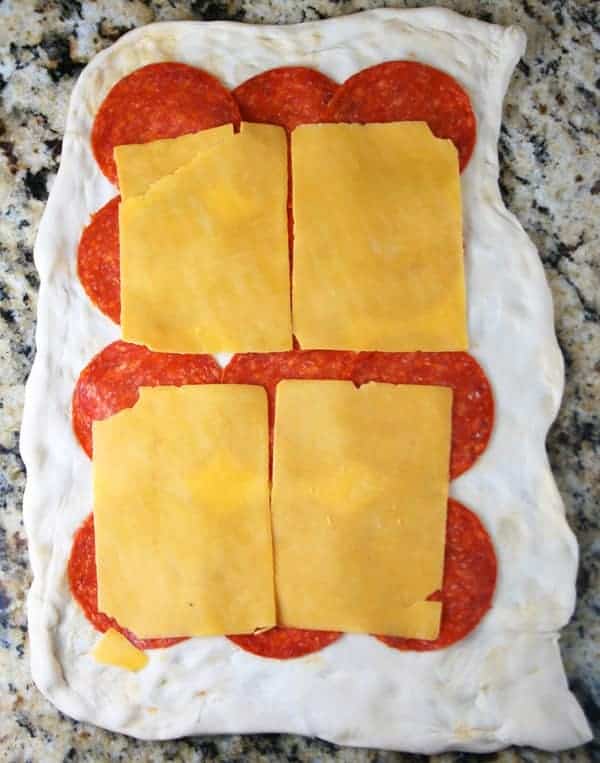 Then add sliced sharp cheddar cheese.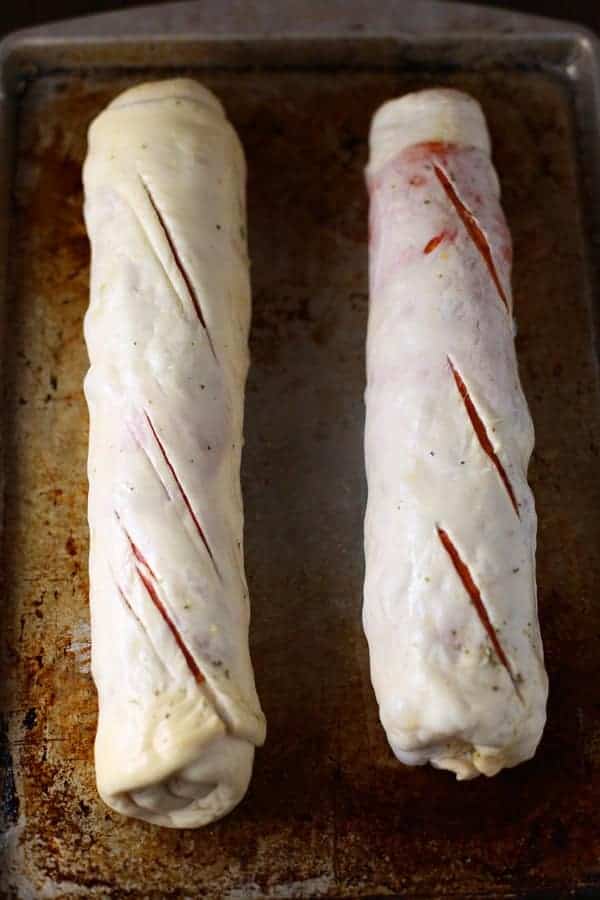 Roll up the dough and place on a lightly greased cookie sheet. Cut a few slits in the top with a sharp knife. Brush with oil and sprinkle with Italian seasoning (if desired). Cover with a kitchen towel and let the dough rest for 20-30 minutes.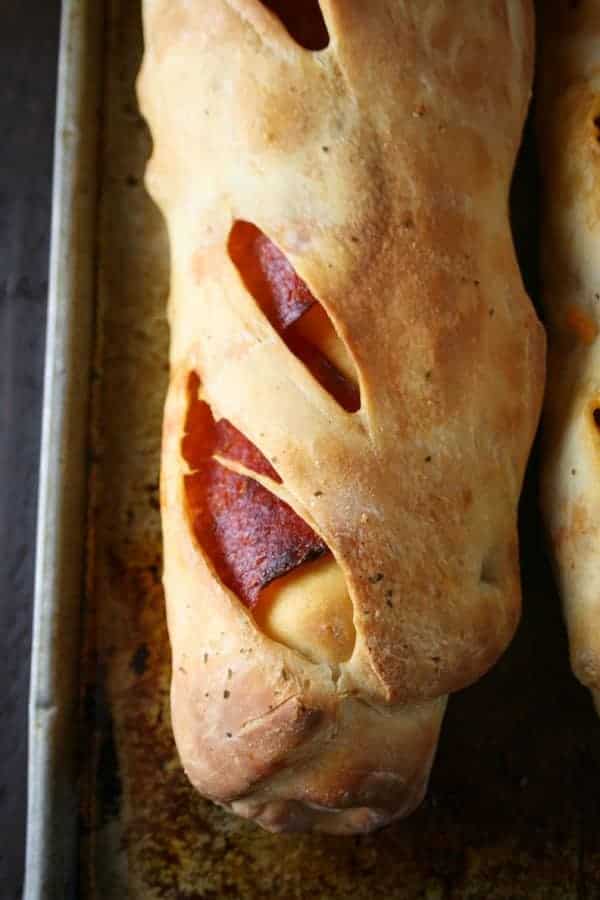 Bake at 350°F for 20-25 minutes or until golden brown.
Let it cool slightly.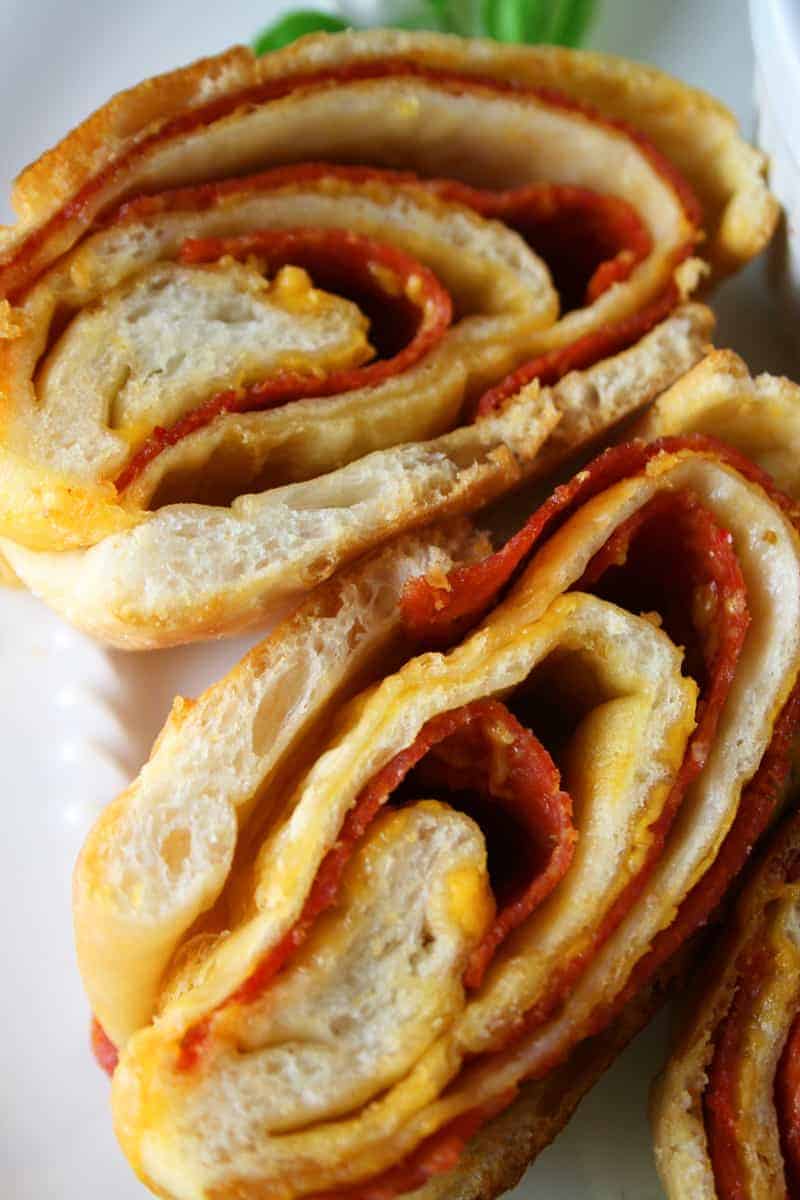 Slice and serve with marinara sauce.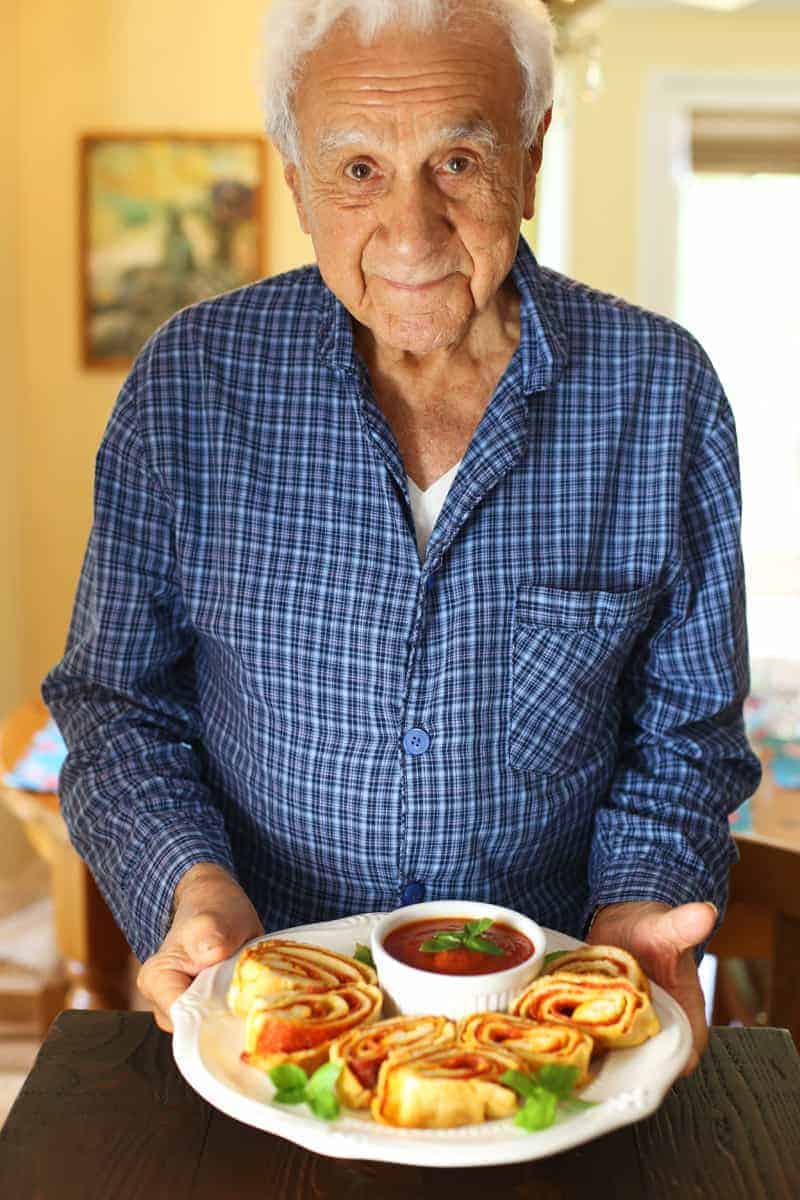 Here's Tony with the finished product. Not only is he a great baker but he also happens to be a very sweet man. It was a pleasure having him and my mother-in-law, Gerre, visit us for a few days. And the Easy Stromboli was a big hit at my house. Everyone really loved it. What a great recipe to serve for lunch, dinner, or even as a hearty snack. Delicioso!
Ingredients
Store-bought pizza dough
Sliced pepperoni
Sliced sharp cheddar cheese
Olive oil
Italian seasoning
Instructions
Spread dough on lightly floured surface.
Add pepperoni & cheese.
Roll up and seal edges.
Brush with oil and sprinkle with Italian seasonings.
Place on a greased cookie sheet. Cover with a kitchen towel and let the dough rest for 20-30 minutes.
Bake at 350° for 20-25 or until golden brown.
Let cool slightly. Slice and serve with marinara sauce.
https://www.momlovesbaking.com/easy-stromboli/