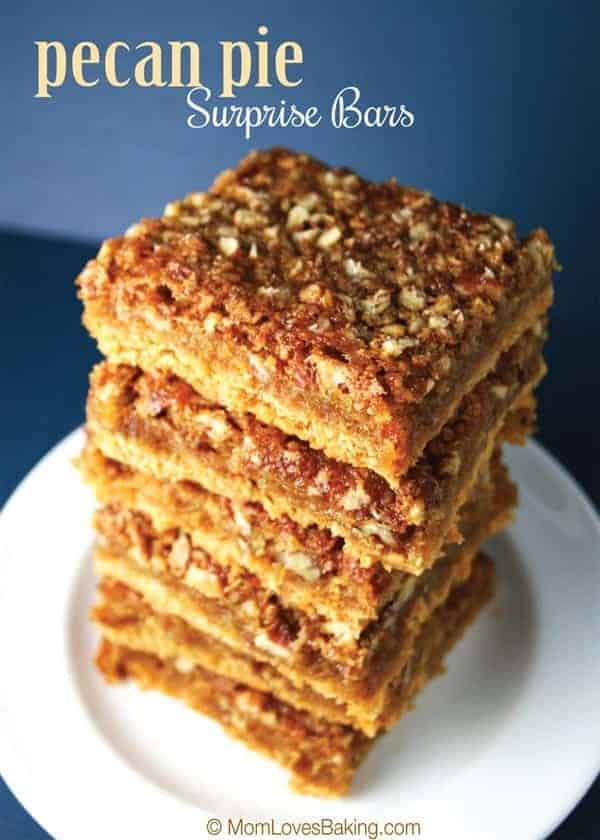 Pecan Pie Surprise Bars won the 22nd Pillsbury Bake-Off in 1971. Recipe on Pillsbury.com by Pearl Hall of Snohomish, Washington. If you have been following this baking project, you might have noticed that I have 52 recipes to make in 52 weeks and I am running out of weeks. If you're counting, it is now the 36th week of this year and I'm on recipe #22. Yikes! I actually just finished recipe #27 last night, so I'm a little more far along than it seems. I just need to catch up with the posting. I have a schedule set up and will have to double up on some of the recipes but I'm on track to complete all 52 of the Pillsbury Bake-Off Grand Prize recipes by the end of this year and hopefully before the 47th Bake-Off takes place which will announce a new winner and the 53rd grand prize winning recipe. Did I mention that the prize is a million dollars? That's a lot of dough, people! (Please pardon the pun.) I'm so excited to be a finalist in the 47th Pillsbury Bake-Off. But until then, back to the project and the recipe at hand – Pecan Pie Surprise Bars. If you're a fan of pecan pie, then you're going to love these.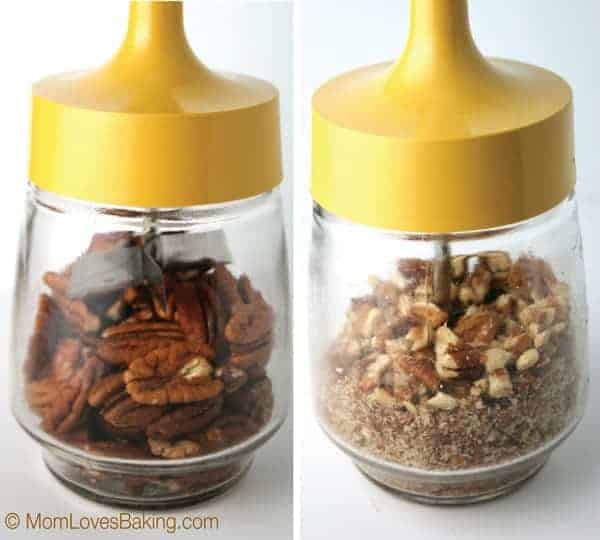 Does anyone have one of these little gems? This one belonged to my Great Aunt Corinne who lived across the street from my grandparents. She was a wonderful baker and lived to be 92. I inherited this wonderful little tool from her and I love it. And as you can see, it really does the job! This recipe calls for 1 cup of chopped pecans. Set aside for the filling.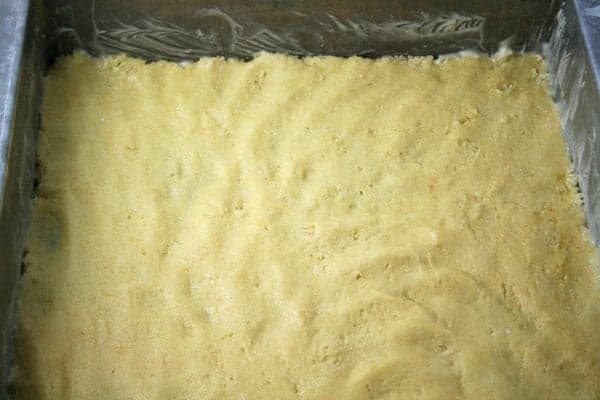 First you make the crust. This one is made with a whole box of yellow cake mix (reserving 2/3 cup for the filling), 1/3 cup of butter and an egg. Beat them together at low speed, then press into a greased 13″ x 9″ pan.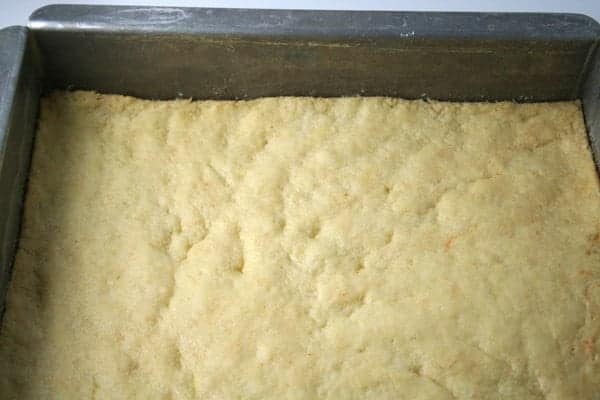 Then you bake it at 350° for about 20 minutes.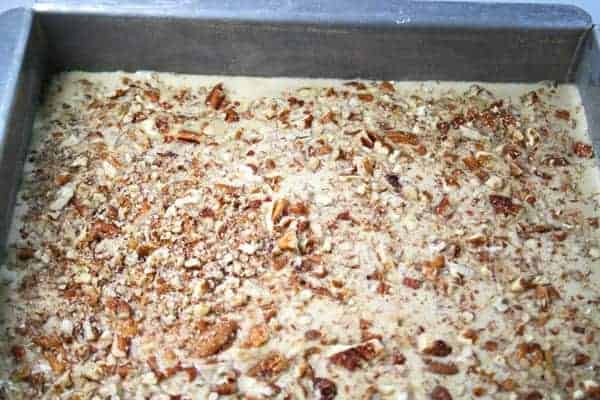 For the filling, combine reserved 2/3 cup dry cake mix, brown sugar, corn syrup, vanilla and 3 eggs; beat at low speed until moistened. Beat 1 minute at medium speed or until well blended. Pour over the baked crust. Sprinkle the chopped pecans on top. Bake for about 35 minutes.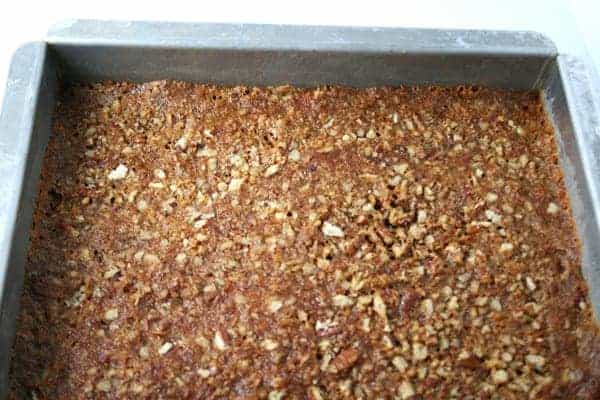 Here they are fresh out of the oven. The hardest part about baking is having to wait for the goodies to cool. These bars have to cool for 1 1/2 hours.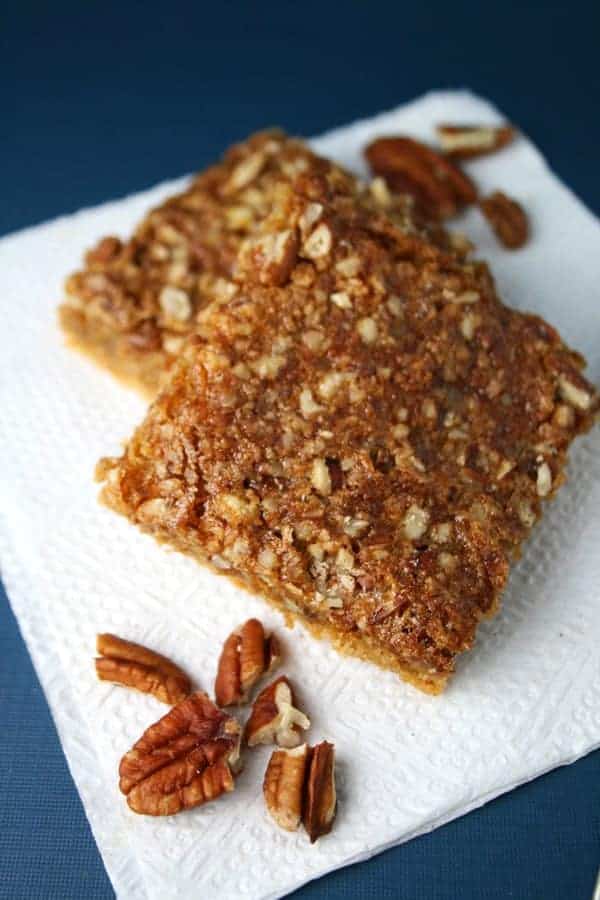 Pecan pie is one of my favorites, how about you? Having it in a bar form is fun and easy to eat. The cake crust makes them soft, chewy and you might even say, "surprising!"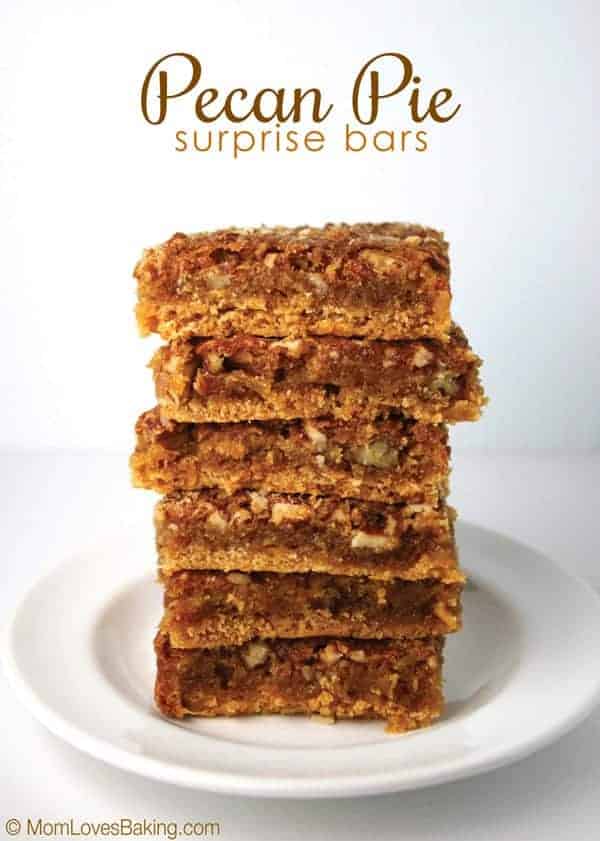 Stay tuned for Recipe #23 Streusel Spice Cake
Lise (Mom Loves Baking)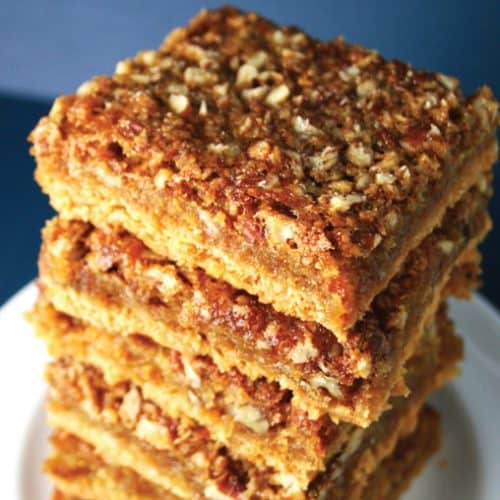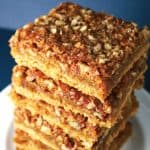 Print Recipe
Pecan Pie Surprise Bars
Ingredients
Recipe courtesy of Pillsbury®

Base

1

18.25-oz. pkg. Pillsbury™ Moist Supreme™ Yellow or Butter Recipe Yellow Cake Mix

1/3

cup

margarine or butter

softened

1

egg

Filling

Reserved 2/3 cup dry cake mix

1/2

cup

firmly packed brown sugar

1 1/2

cups

dark corn syrup

1

teaspoon

vanilla

3

eggs

1

cup

chopped pecans
Instructions
Heat oven to 350°F. Grease 13x9-inch pan. Reserve 2/3 cup of the dry cake mix for filling. In large bowl, combine remaining dry cake mix, margarine and 1 egg; beat at low speed until well blended. Press in bottom of greased pan. Bake at 350°F. for 15 to 20 minutes or until light golden brown.

Meanwhile, in large bowl, combine reserved 2/3 cup dry cake mix, brown sugar, corn syrup, vanilla and 3 eggs; beat at low speed until moistened. Beat 1 minute at medium speed or until well blended.

Remove pan from oven. Pour filling mixture over warm base. Sprinkle with pecans.

Return to oven; bake an additional 30 to 35 minutes or until filling is set. Cool 1 1/2 hours or until completely cooled. Cut into bars. Store in refrigerator.
You might also like…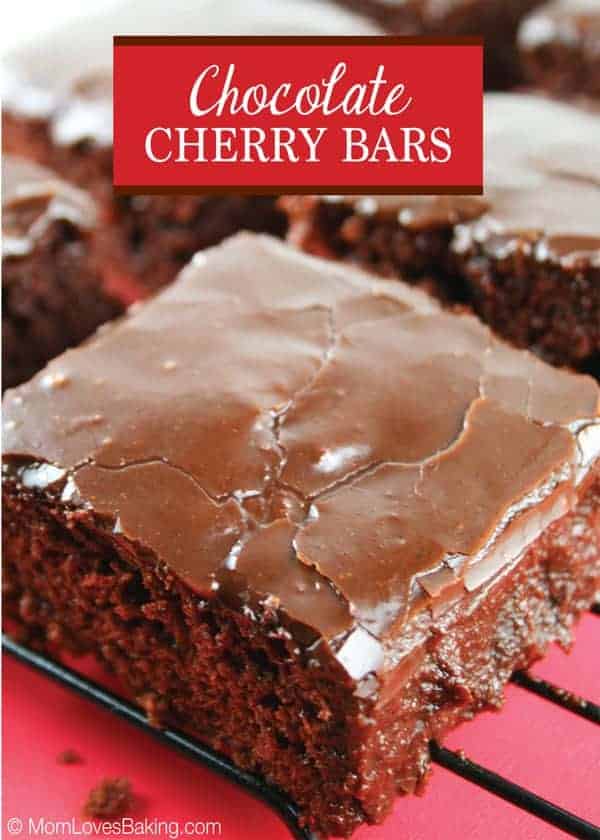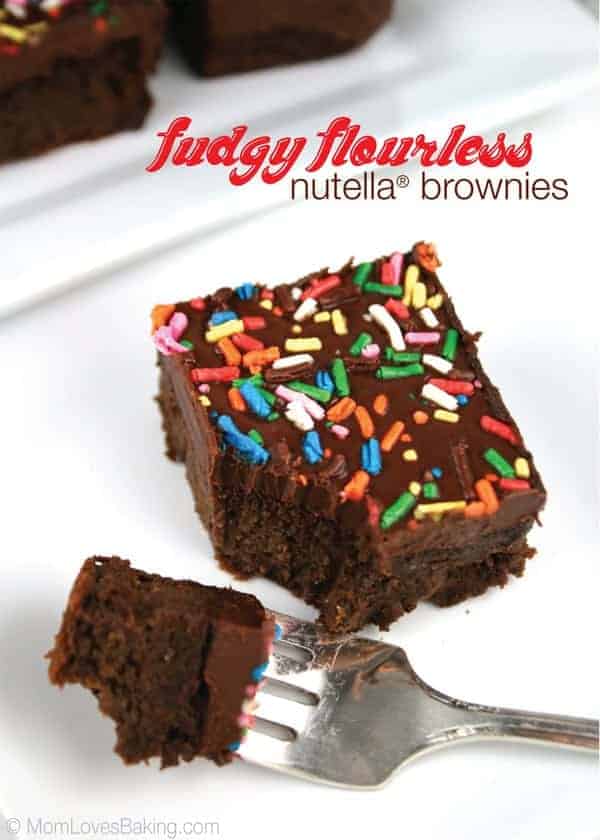 Fudgy Flourless Nutella Brownies