Nutella Cookie Cups are so simple to make with just 3 ingredients: cookie dough, Nutella and sprinkles.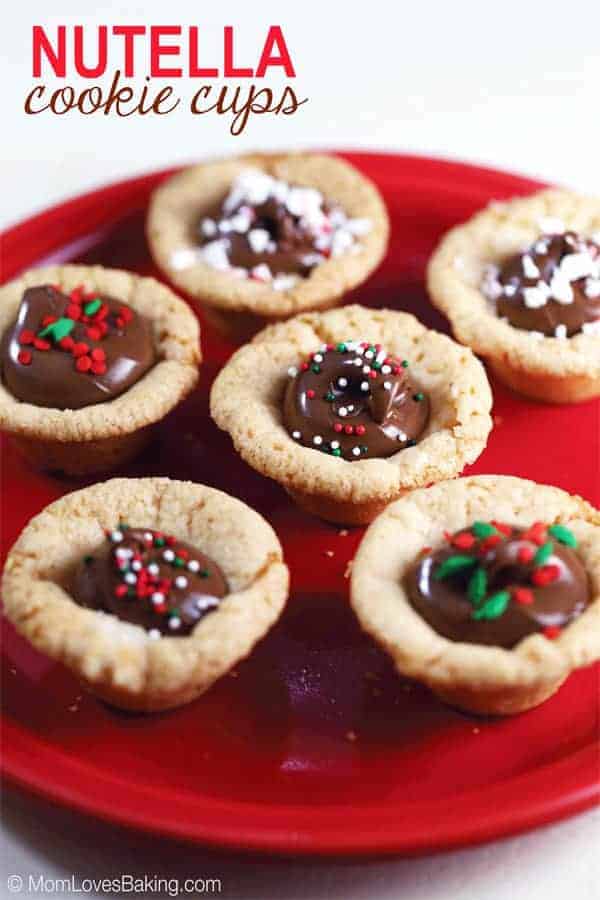 The holidays are so busy! Parties to go to and cook or bake for. Presents to buy. Cards to send out. Decorations to hang. (By the way, our tree is still not up. More on that later.) Church activities to attend. School parties to go to and teachers to bake for.
And then there's my blog which is keeping me extra busy because this is the time of year when lots of people want to bake and are looking for some delicious recipes. I love homemade cookies from scratch, but they do take more time. Sometimes you need a shortcut. Let's call these Nutella Cookie Cups semi-homemade. They are definitely yummy but you can have them done in no time! And you don't have to STRESS OUT! You're welcome.