Cream Cheese Pound Cake is a classic, Southern recipe for a delicious pound cake made in a Bundt pan.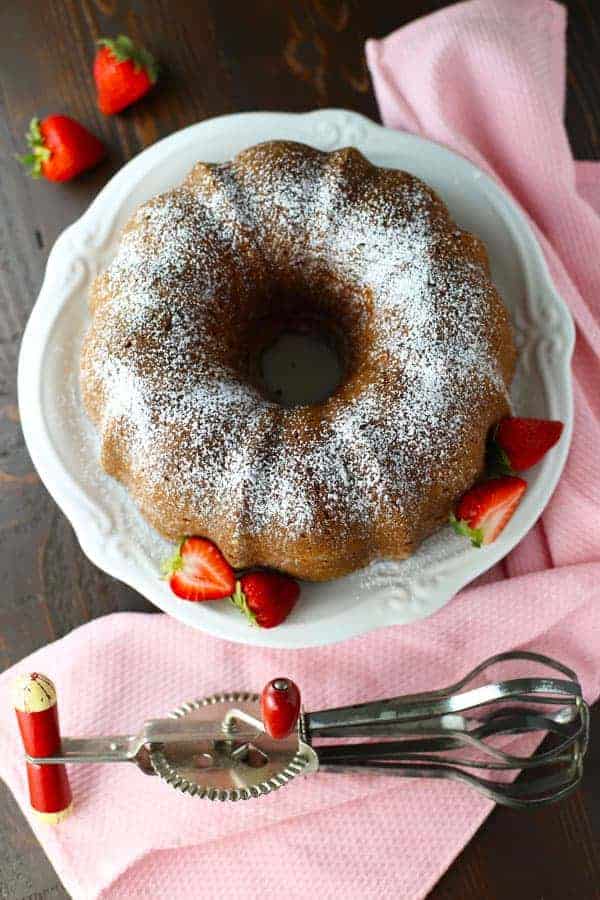 Hey there and Happy Saturday!
We moved! And I survived. Barely. The last few weeks are a complete blur to me. I've moved many times in my life but it just never gets easier. Practice does not make perfect. We only moved 2 miles down the road, but still we had to shuttle all of our belongings from point a to point b! I tried to weed out but I have a hard time letting go of stuff. It's sort of a problem. I promise I'm not a hoarder. I just get sentimental about little things like my daughter's ballerina tutu she wore when she was 3 or my son's fire truck my dad gave him when he was really little. And don't even get me started on my kitchen stuff. Boxes for days!