Have you ever wanted to create a vision board? Let me show you how to do it yourself (DIY) in 5 easy steps. (If you're in a hurry, you can scroll all the way down for the 5 easy steps.)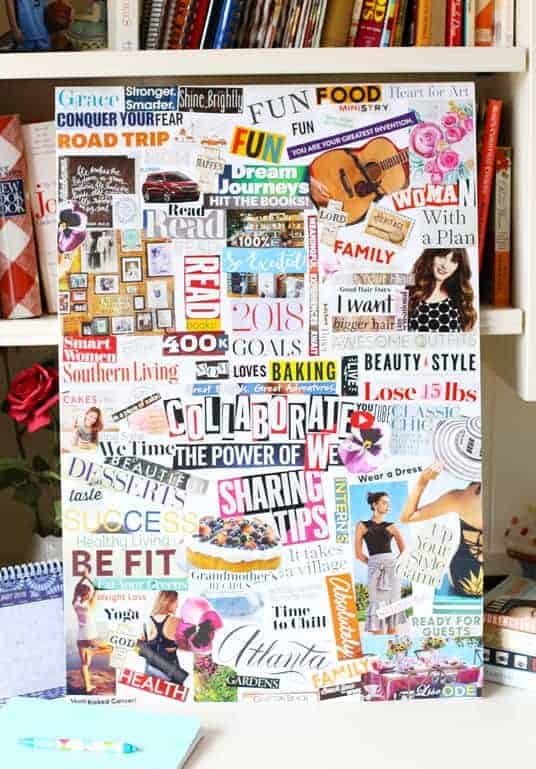 Here's the vision board I made for my 2018 goals. I'm really happy with how it came out and excited about the new year with all of it's potential. I'm a new believer in the concept of making a vision board and can't wait to show you how, but first let me tell you how I learned about it.
I heard about vision boards last year. A blogger friend of mine was encouraging the members of her private group to make one for the new year. Her name is Jocelyn Delk Adams and her blog is called Grandbaby Cakes. She did a live video and showed us her board from the previous year. One of the words she put on her board was "Today." She wanted to be on the Today show and by the end of the year, she had been a guest baker on the show SEVERAL times. I thought, "that's so cool!" She had a goal, she pasted it onto her vision board and it actually happened! Thanks for the inspiration, Jocelyn!