Wacky Chocolate Basketball Theme Cake is a chocolate cake that contains no eggs or milk.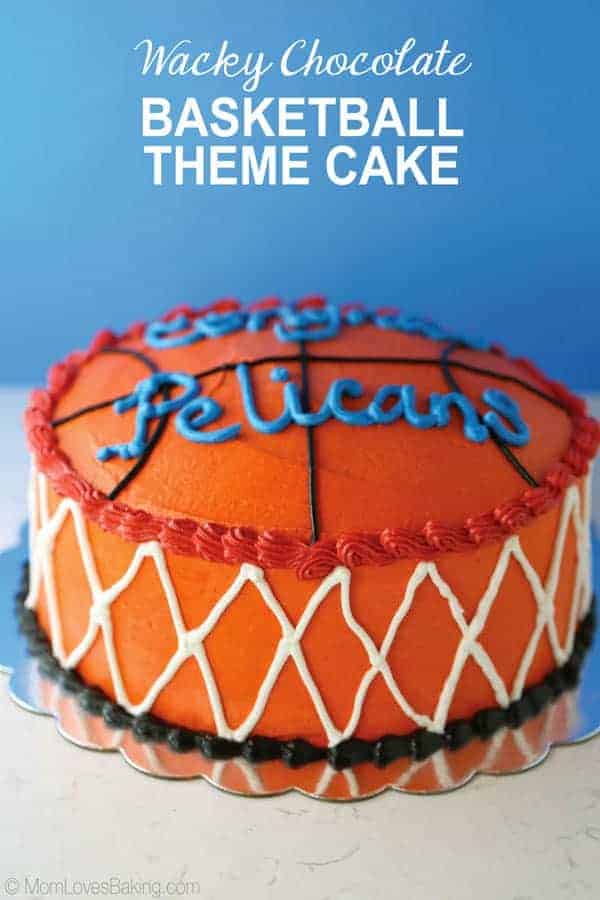 I made this cake a few weeks ago for my 12 year old son's basketball team. It was their last game of the season and it was a championship game, so I wanted to do something special to celebrate! The boys loved it!
Are you a basketball fan? If so, you probably know that it's the last week of March Madness! This cake would be perfect to make if you're having a March Madness party. Just add the name of your favorite team.