Shamrock Cookie Press Cookies are green, butter cookies with a hint of almond and a candy stem.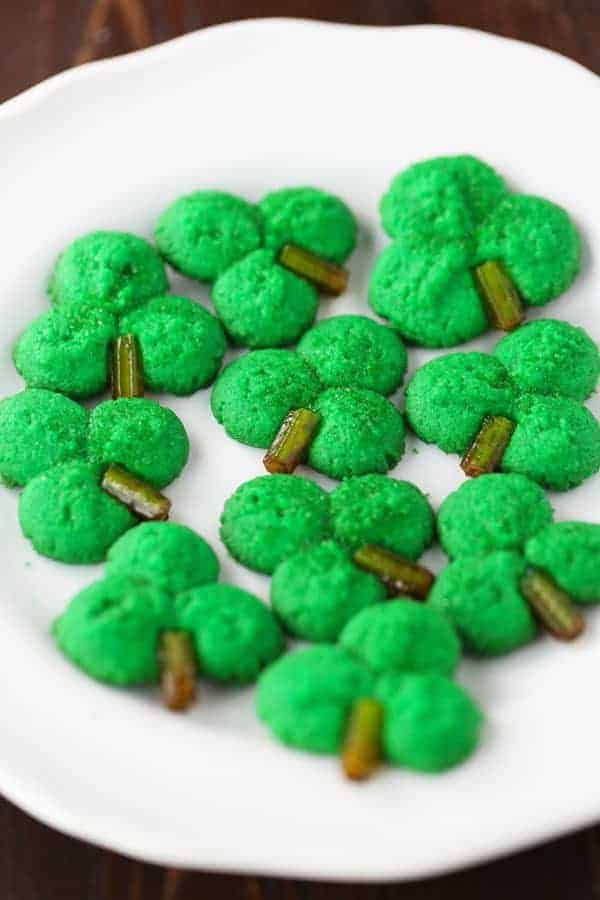 St. Patrick's Day is just a few days away. You know I love making holiday treats. These Shamrock Cookie Press Cookies are a tasty way to get your green on this Saint Paddy's Day!
Sullivan is my maiden name which is as Irish as you can get! My mom and I traveled to Ireland in 2000 and had a wonderful time. It's so GREEN! While we were there, I got a book on Irish names and learned that my surname is the third most common Irish name which was actually sort of surprising to me. Can you guess the number one most common Irish name?