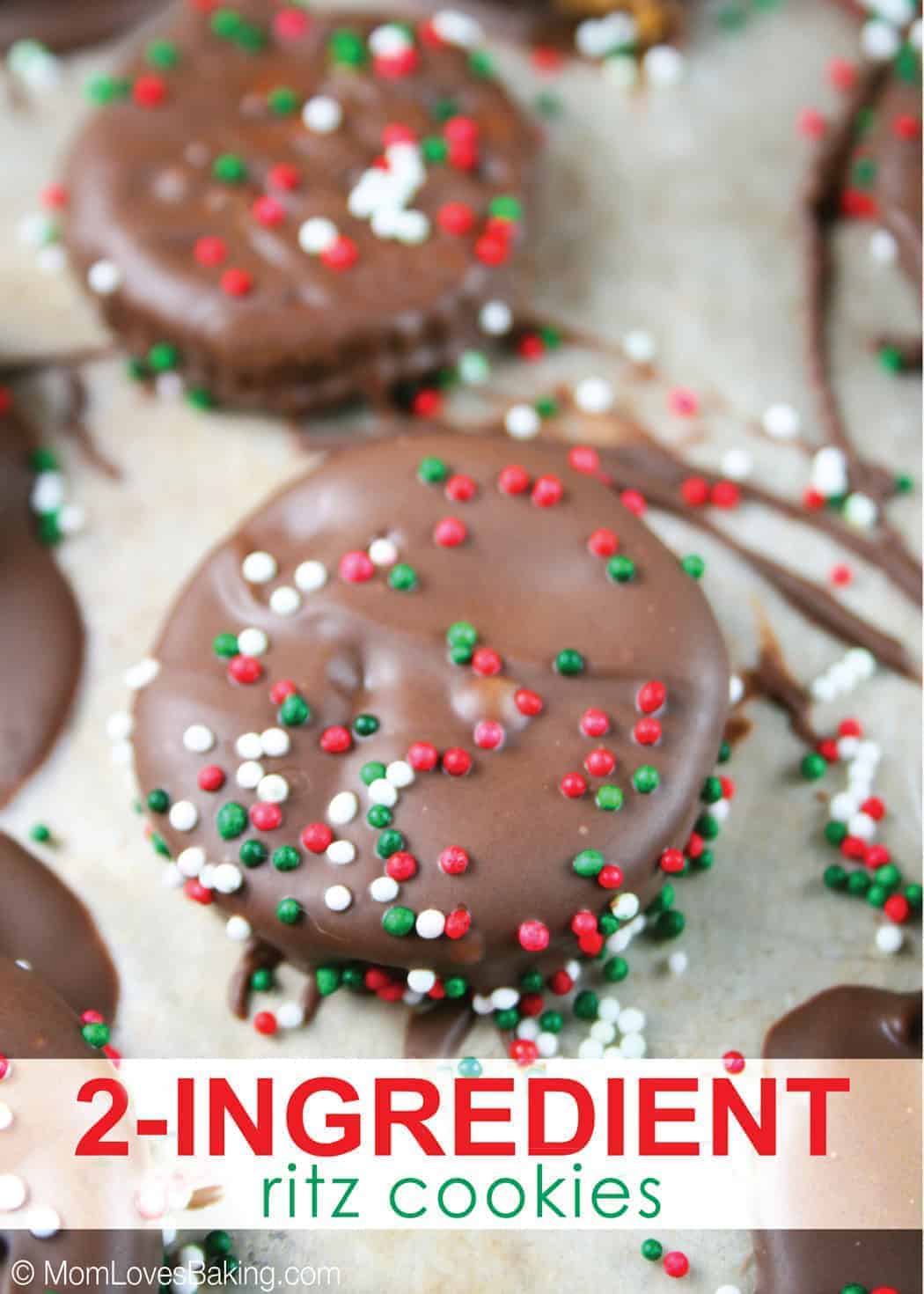 These are easy as 1-2-3. Literally! My daughter actually made these for her dance class cookie party on Saturday. This recipe is so simple, I just had to share it with you.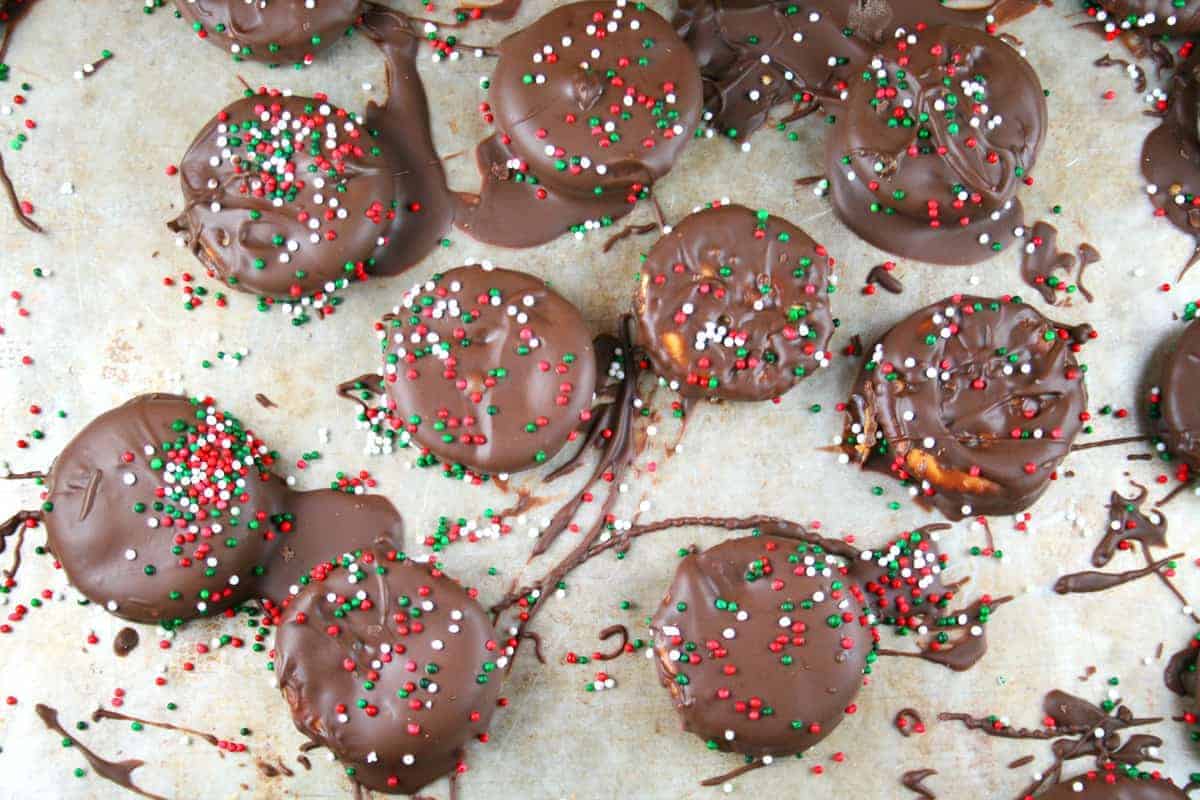 You've probably heard of the cookies where you spread peanut butter in between 2 Ritz crackers and then dip in chocolate, right? These are even easier. No spreading of peanut butter required! And I used almond bark which melts easily and is the perfect consistency for dipping cookies.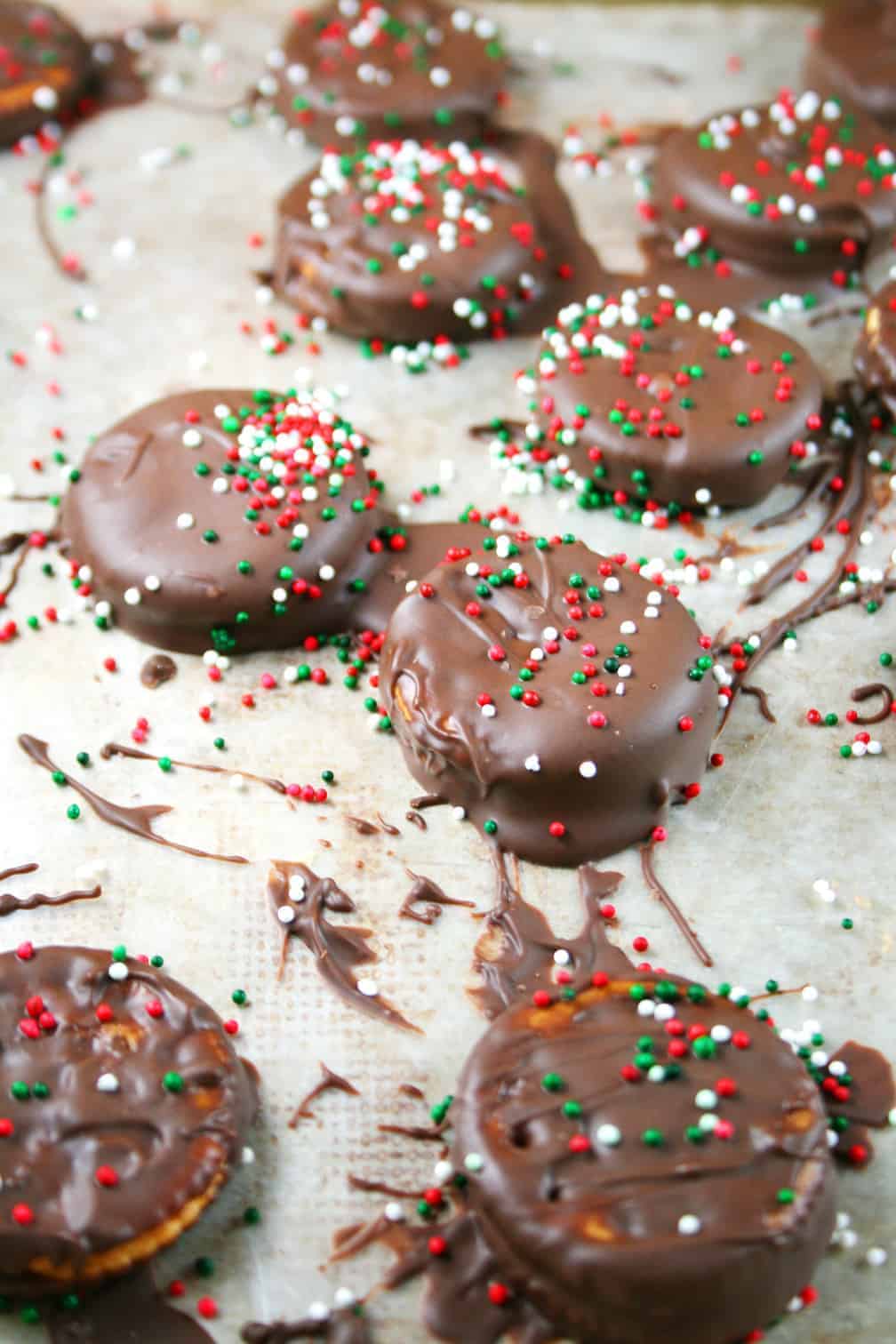 Maybe I should rename these The Lazy Mom's Christmas Cookie! I had the brilliant idea to buy the peanut butter sandwich cookies and dip them in the chocolate. I'm not sure if this is an original idea but I love to find new ways to save time, especially during the holidays. But you still get all the flavor and cuteness! It's a great last minute treat to bring to that Christmas party.
2-Ingredient Ritz Cookies
Ingredients
1

11 oz/312g box peanut butter sandwich crackers (48 total - I used Keebler)

1

20 oz/567g package almond bark* (I used Log House)

*chocolate flavored candy coating
Instructions
Line 2 large cookie sheets with wax paper. Set aside.

Place almond bark in a large microwave safe bowl. Microwave on high for 1 minute. Stir. Microwave another minute. Stir until smooth. Microwave for 15 more seconds if needed.

Remove wrappers from crackers. Dip each cracker in the melted almond bark. Make sure cracker is coated on all sides. Use a fork to lift out and let the excess chocolate drip back into bowl. Place on prepared cookies sheets. Add sprinkles, if desired. After dipping all of the crackers, place the cookie sheets in the refrigerator for 20 minutes to set. Serve immediately or store covered for up to a week.

Makes 48 cookies