In today's post, my friend Amy Lyle talks about her funny book - We're All A Mess, It's Ok, available on Amazon. But first, I wanted to tell a little story about Amy's new book cover photo shoot. I was honored when she asked me to join the festivities which included about a dozen beautiful women dressed in black dresses of varying designs and lengths, a very cool photography studio, an amazingly talented photographer (Andrea Ferenchik), a celebrity alpaca that Amy rented for an hour and a little dog too.
Book cover photo shoot
In between our various, wacky photo poses, we took a little dance party break to celebrate my 100K followers on Instagram (now up to 157K)! It was so much fun! Thank you, Amy! You can watch the video over on Instagram.
Get ready to laugh when you read this book
By Amy Lyle... My new book, WE'RE ALL A MESS, IT'S OK, is about life's disasters and indignities. I had plenty of pushback from my first content editor that stories about people having near death experiences from crazy first dates or vacations that went array were insensitive.
my editor wasn't laughing at first
The margins were filled with red, all caps, barking criticisms, "THIS IS INSENSITIVE," and "SOMEONE COULD HAVE BEEN HURT." In many cases, she was correct: it was insensitive and someone could have been hurt. However, AS TIME PASSES, even our most cringe-worthy moments can become folly.
Her list went on and on. "ONE SHOULD NEVER GO HOME WITH SOMEONE THEY MET AT A BAR." Also, "WHY WOULD PEOPLE TRAVEL TO UNSAFE AREAS, THEY COULD BE MURDERED?" As if by telling the story, I was condoning the behavior. Quite the opposite, I think we share our more torrid tales as an opportunity to allow others to learn from our lack of judgment.
More about this funny book
The more ridiculous and outrageous a story is, the funnier it gets over time. When you ignored the state department's code red recommendation of "Do Not Travel" to Mexico because you got super cheap room rates and ALMOST got kidnapped, it was not funny while it was happening, but safely back home, it's hilarious. So your first husband sold your Fitz-Floyd St. Nicholas special collection holiday plates, that were passed down to you from several generations on Ebay, to bet on a horse named Always Dreaming in Saratoga that was, "A sure thing," but came in second- is devastating at the time. But after enough therapy, such an ironic story is a real crowd pleaser if told with the right attitude.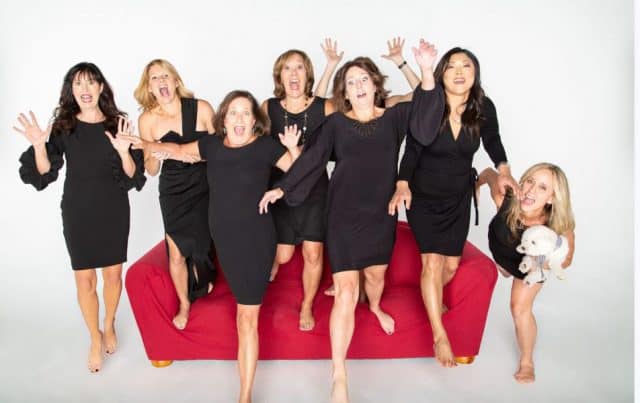 The world is a pressure cooker. Have you seen the "Flaunt Your Wealth" pictures on social media? People post pictures of themselves falling out of their Bugattis wearing Louboutin shoes and Gucci handbags with Fendi charms spilling out their hoards of Chanel makeup onto city streets, to brag.
People are feeling LESS than. I ask you, who is impressed by such vulgar displays of self-indulgence and waste? Your real friends are the ones that tell you their favorite jeans are from Old Navy and all the reasons they dread the arrival of the in-laws over the holidays.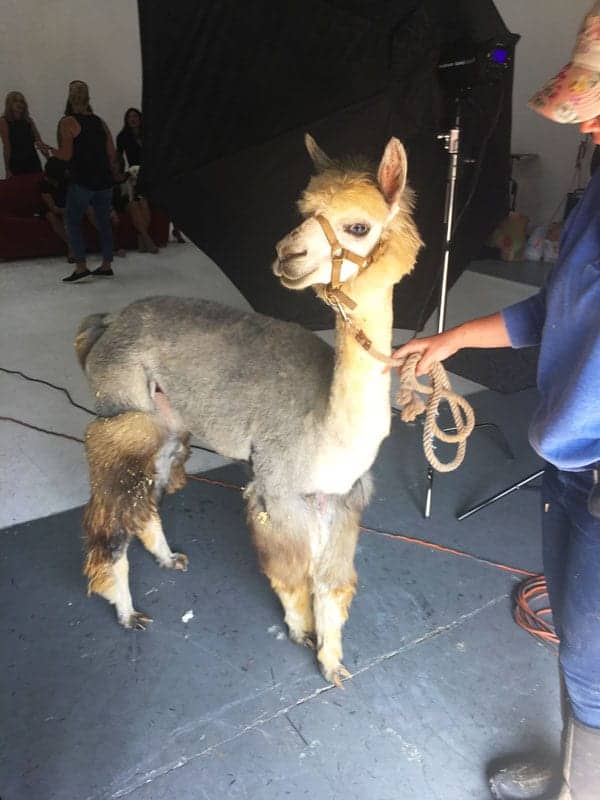 In conclusion, my new book is an anthology of botched plans and moments that sting- like the real world. Being authentic and laughing about your own issues brings people together. Angie Brogan wrote to me with a gem of a one-liner, "During the holidays, a lady at work asked me where I got my ugly Christmas sweater, but it was just one of my regular sweaters." Angie- YOU are my people.
WE'RE ALL A MESS, IT'S OK is available on Amazon. The mascot for this funny book is an alpaca named Santiago.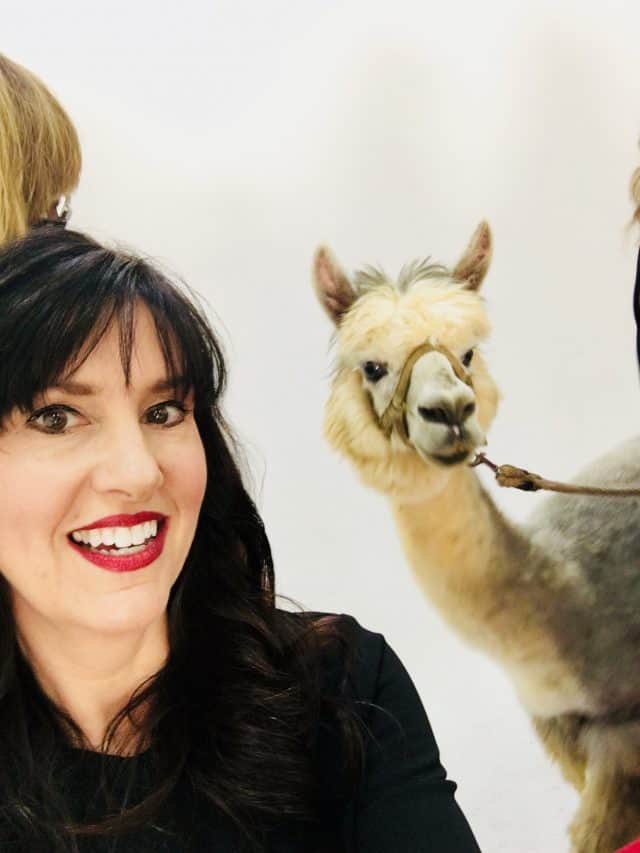 Lise has a cake fail story and also a recipe in the book. She called it Three Ingredient M&M Brownies but it actually had four ingredients so I renamed it.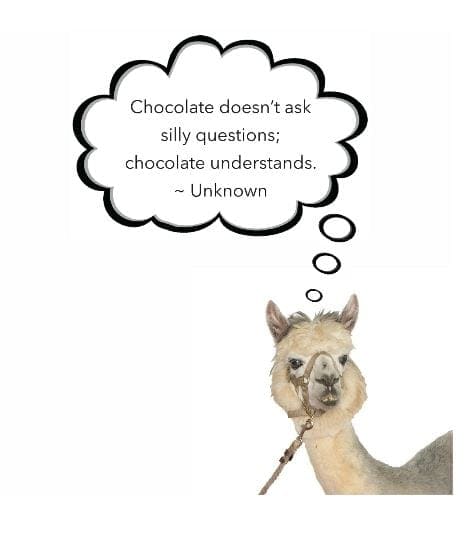 Note from Lise: There are 3 ingredients in the brownies, plus M&M's on top for decoration, but you can make the brownies with just 3 ingredients - Nutella, eggs and flour!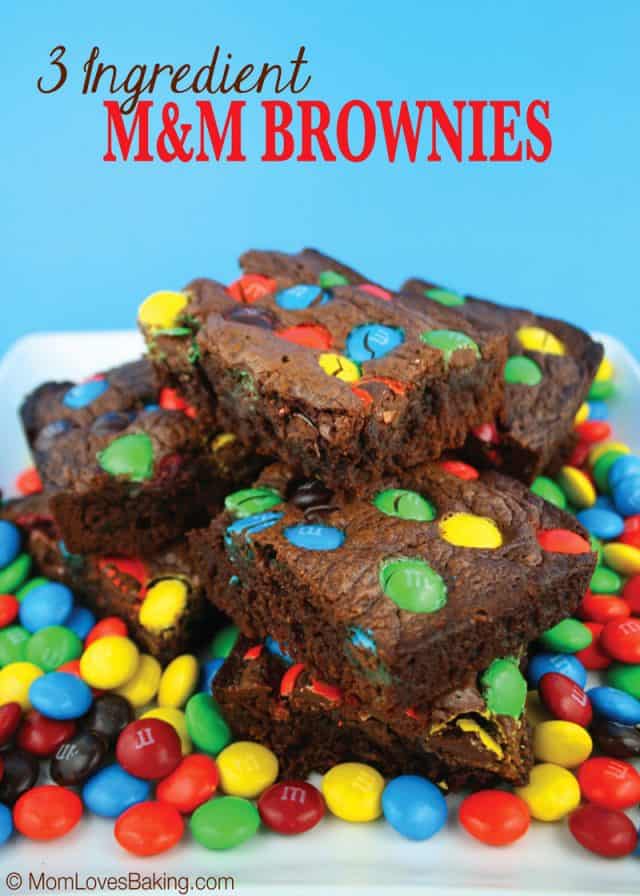 This funny book would be a great gift! We're All A Mess, It's Ok by Amy Lyle is available on Amazon.
About the author -
Amy Lyle is an author, comedienne/actor and screenwriter that grew up in Marietta, Ohio, which is in the heart of Appalachia, known for a population that is partial to moonshine and prone to acts of violence.
Obsessed with comedians and comedic writers such as Jenny Lawson, Tina Fey, Carrie Fisher, Kristin Wiig, Amy Poehler, Joan Rivers, Ellen DeGeneres, Chelsea Handler, Wendy Williams, Mitch Hedberg, Wanda Sykes, Chris Rock, Kevin Hart, Will Ferrell, Carol Burnett, Lucille Ball and Roseanne Barr, she developed a writing style that is self-deprecating, hilarious and slightly neurotic.
Amy has self-diagnosed herself with many conditions including: OCD (uncontrollable, reoccurring thoughts vacillating from cleaning to running away), misophonia (having intense angry reactions to lip-smacking), Tourette's Syndrome (yelling out random words), Sedatephobia (finds silence vexing and scary), apraxia (difficulty pronouncing words) and IBS (Irritable Bowel Syndrome). She's taking many, many natural, herbal supplements.
Amy and her (second) husband, Peter, are having many issues raising their four teenagers and large dog together in the suburbs just north of Atlanta.
p.s. Let me know if you make my 3-Ingredient M&M Brownies.