Bishop's Bread with Gluten Free Option is similar to fruitcake but SO much better, plus it makes a great gift!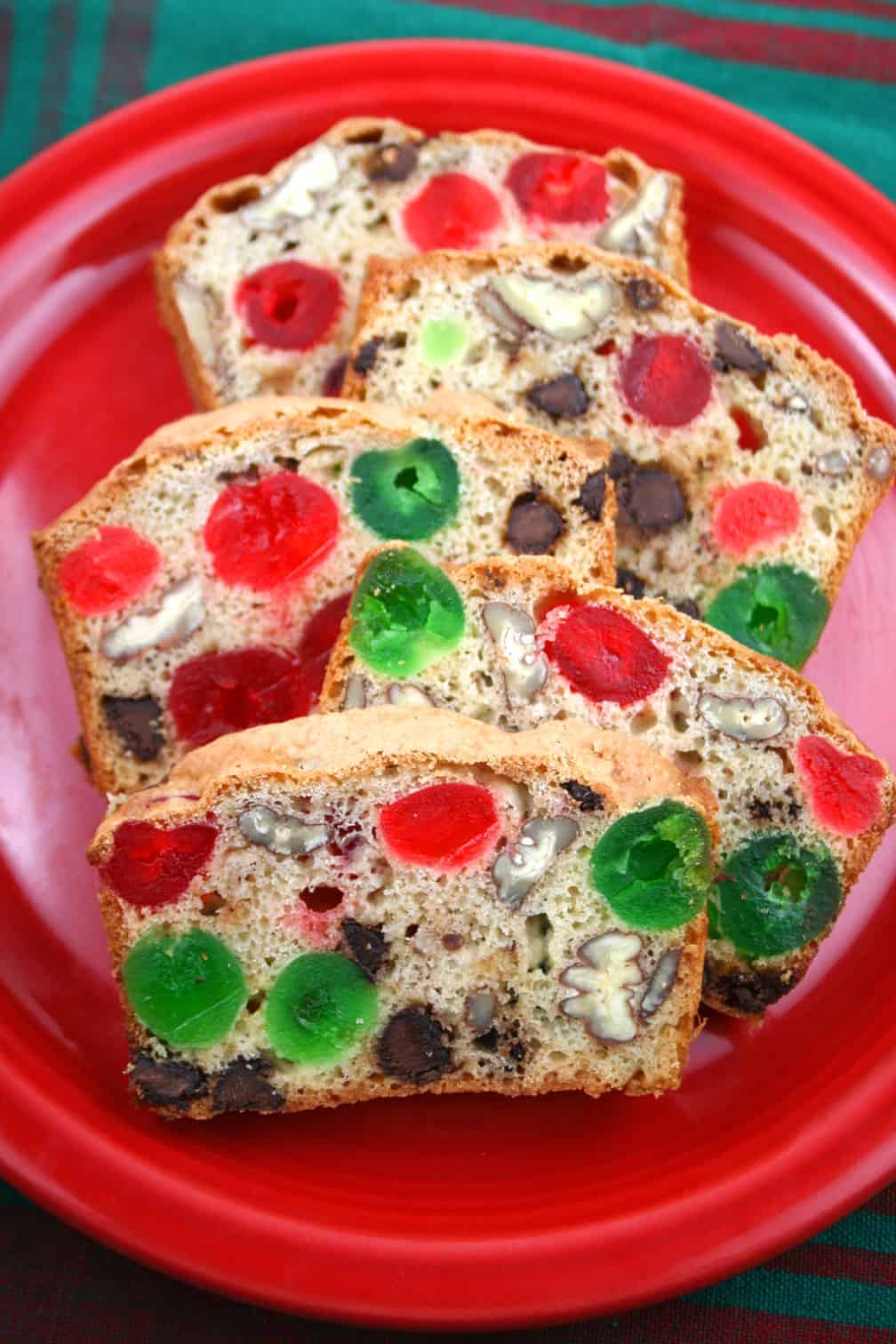 Bishop's Bread with Gluten Free Option is not your grandma's fruitcake. In fact, it's not fruitcake. It's a delicious tasting Christmas bread that my mom has been making for years. It's so good that I can't stop eating it. I think I've consumed a loaf and a half in the last few days. All by myself! I know it looks like a fruitcake but I promise you, it tastes so much better. Packed with candied cherries, pecans and chocolate chips, all wrapped up in a sweet bread. It's nothing like those fruitcakes you see at the store this time of year. I don't like those at all! So if you're not a fan of fruitcake, don't be afraid to make this. And because my mom can't have gluten now, I've also included a gluten free version of the recipe.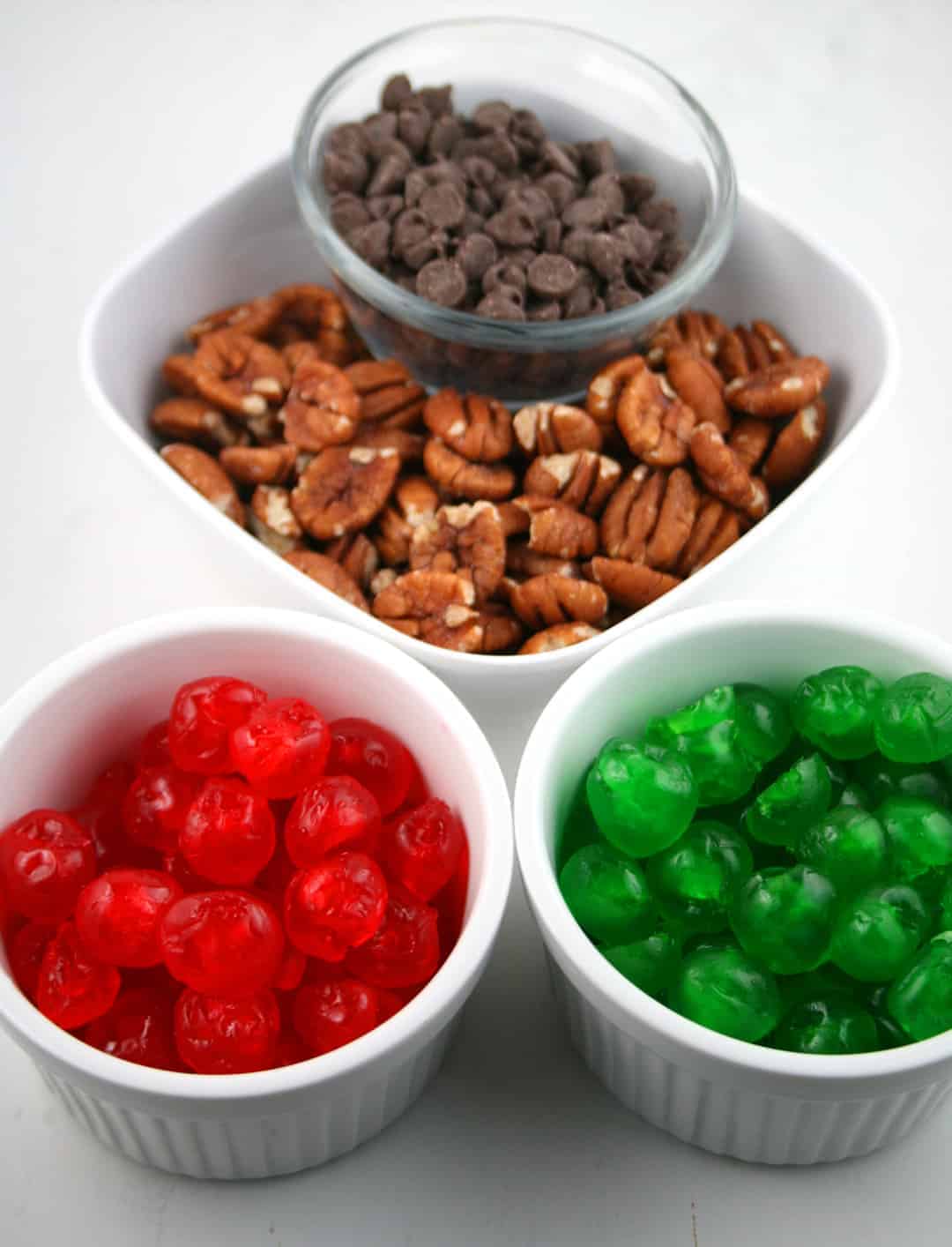 My mom uses just red cherries, but since I received both colors from Paradise Fruit Company, I thought I would use green too.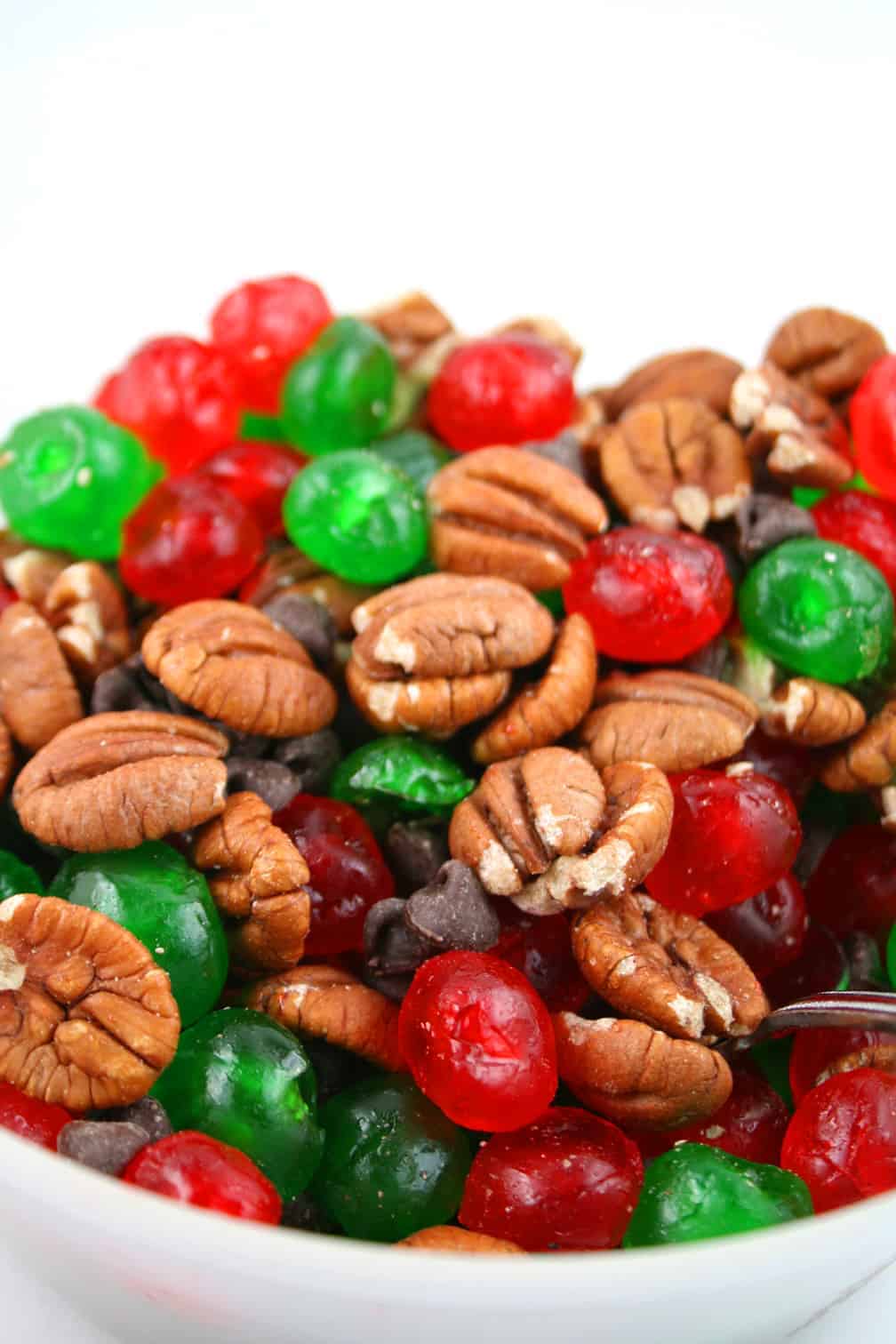 I think the red and green cherries are so festive!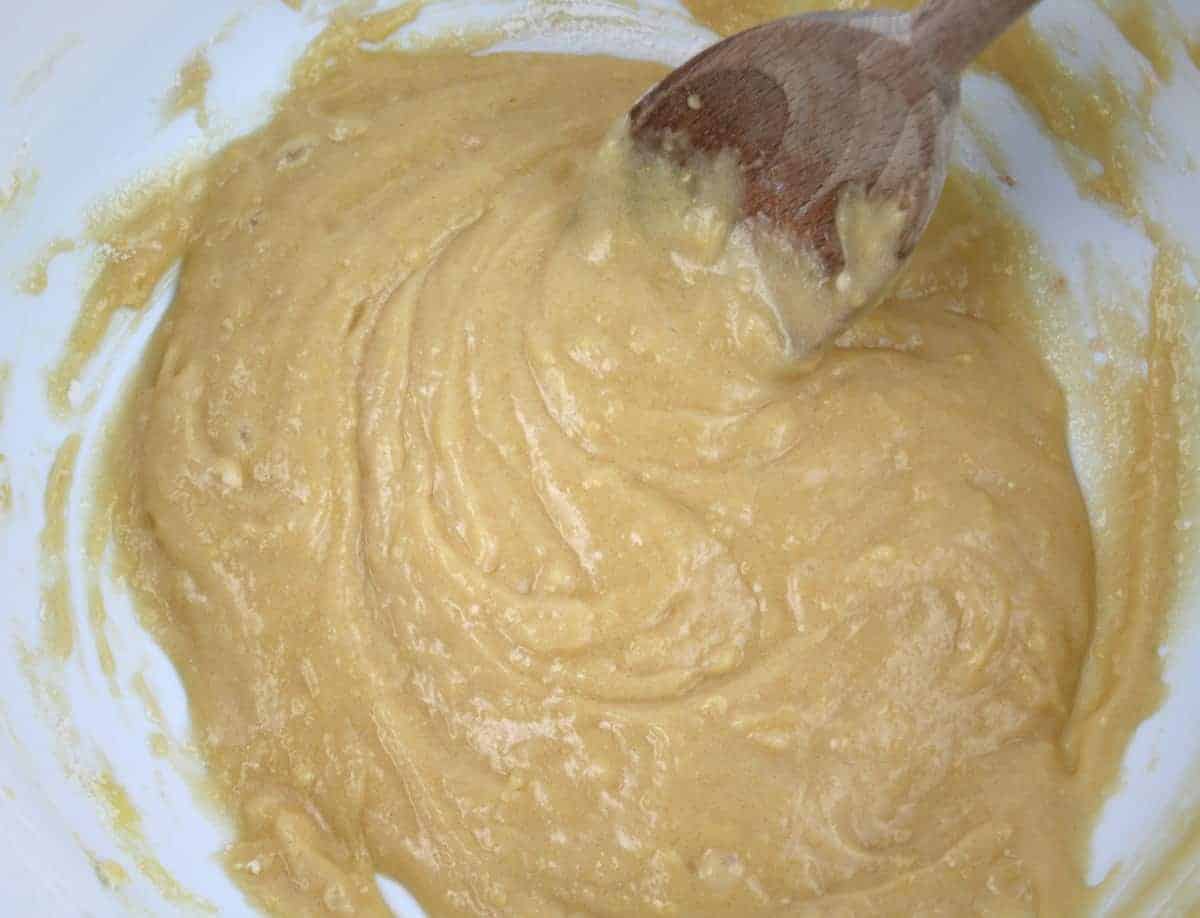 The batter mixes up in a hurry. You can do it by hand and all in one bowl which is super easy.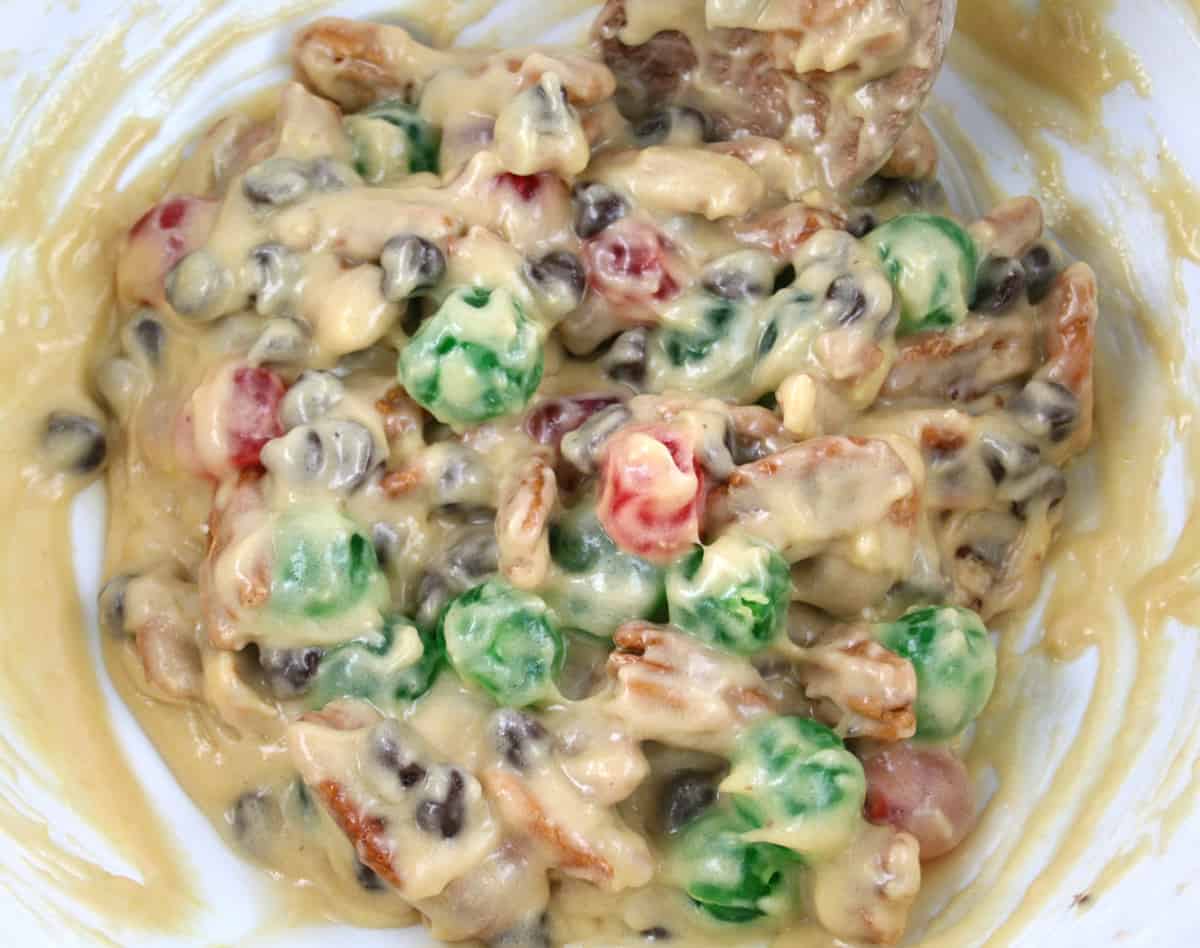 You fold in the nuts, cherries and chips. Then you're ready to bake.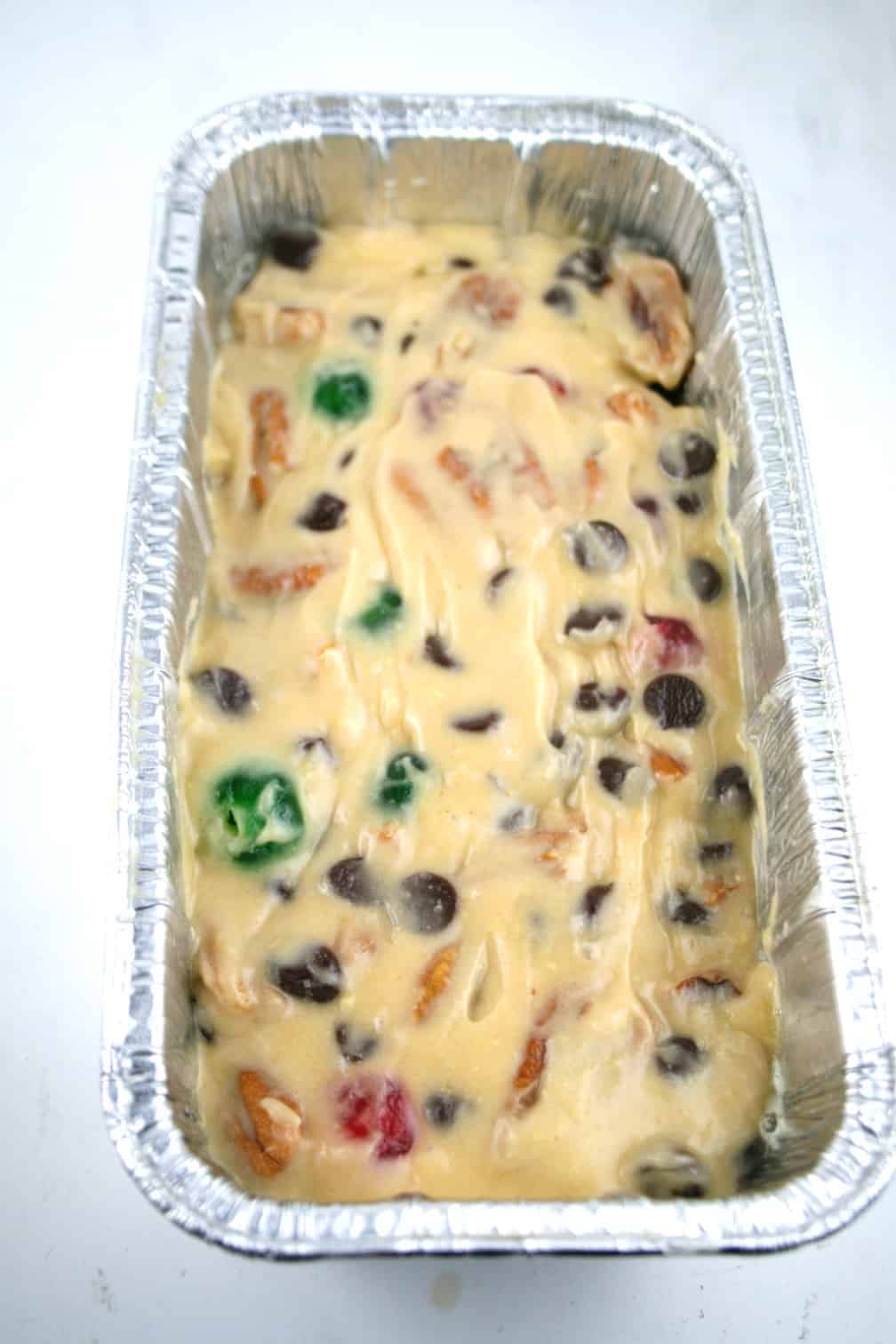 This recipe makes 2 (8″ x 3.75″ x 2.5″) loaves.
Bishop's Bread with Gluten Free Option makes a great Christmas gift too.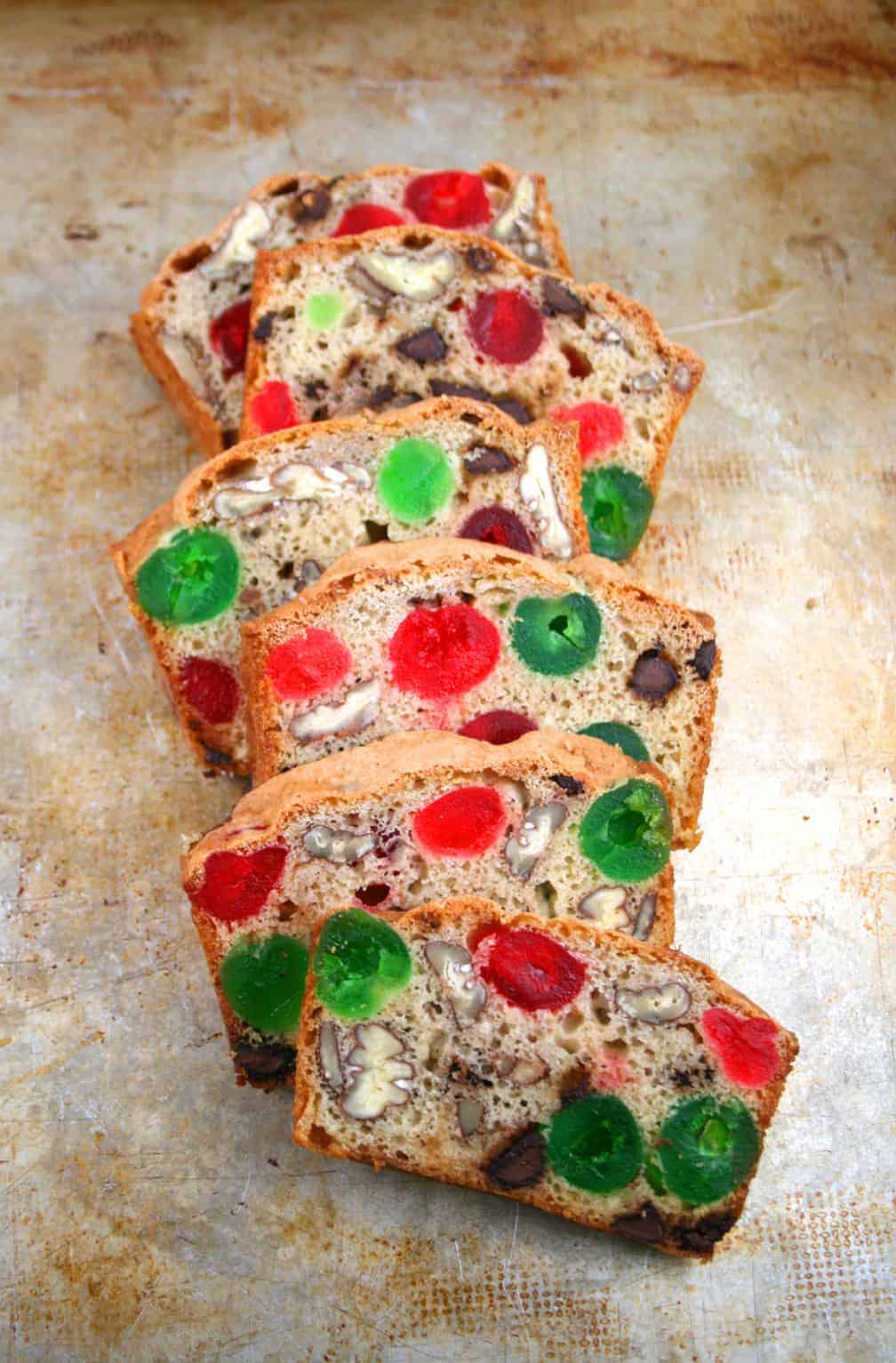 I hope you'll try it. If you like cherries, nuts and chocolate chips, you will definitely love it!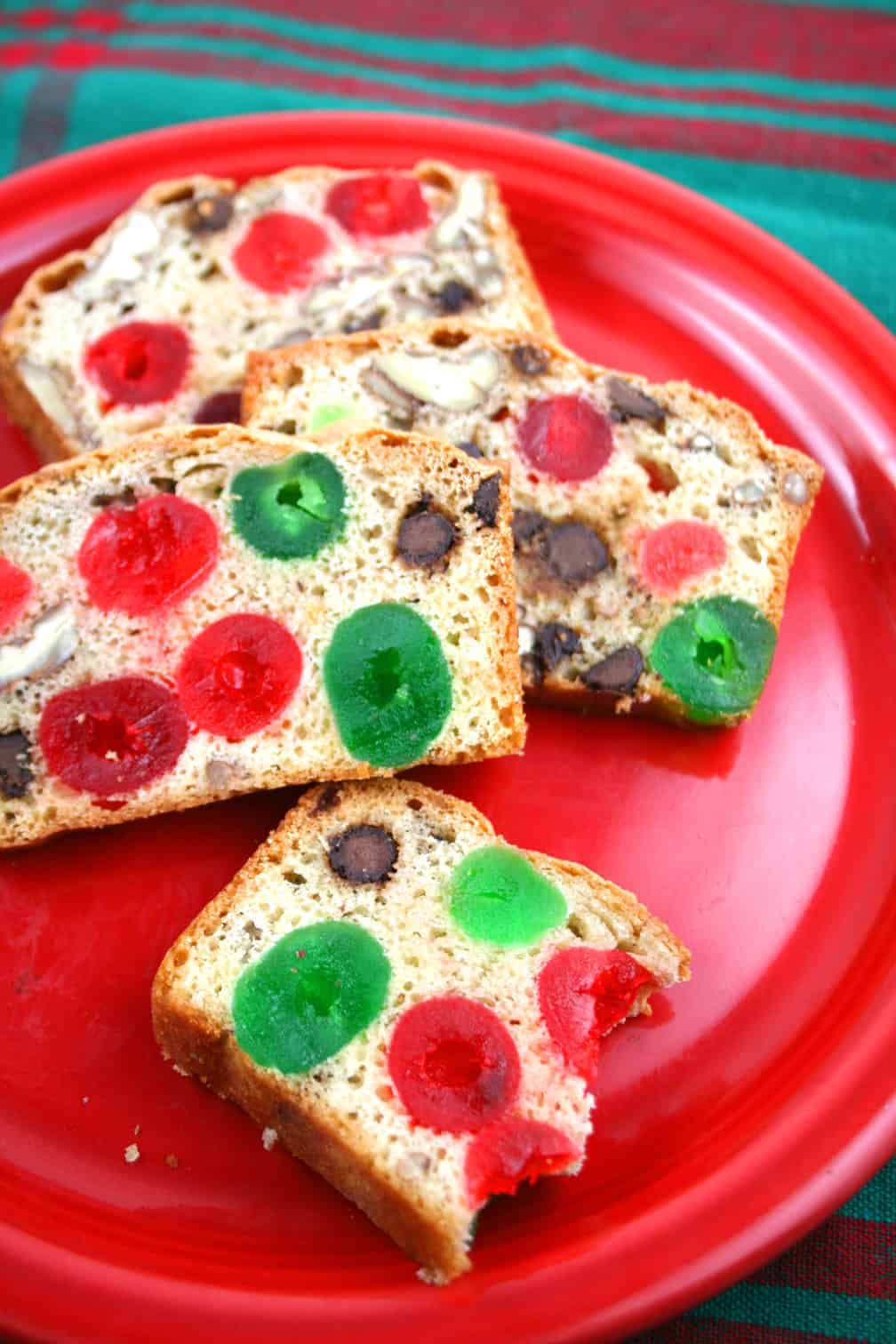 Maybe it can be a new tradition for you and your family. Merry Christmas!
Print Recipe
Bishop Bread with Gluten Free Option
Ingredients
1

cup

210g sugar

4

tablespoons

56g butter, melted

4

eggs

beaten (at room temperature)

2

tablespoons

25mL vanilla extract

1 1/2

cups

220g all-purpose flour

2

teaspoons

9g baking powder

1/2

teaspoon

salt

1

cup

167g red candied cherries

1

cup

167g green candied cherries

2

cups

220g whole pecans

1

cup

186g semisweet chocolate chips

Gluten Free Option - If you want to make this a gluten free bread

substitute Gluten Free All Purpose Flour and add 3/4 teaspoon xanthum gum.
Instructions
Preheat oven to 325°F.

Place the first 7 ingredients in a large bowl and stir with a wooden spoon until completely combined. Do not over mix. Fold in cherries, pecans and chocolate chips.

Scoop batter into two greased (8" x 3.75" x 2.5") loaf pans. Bake in preheated oven for 50-60 minutes or until light golden brown. Do not over bake.

Makes 2 loaves.

Featured on Meal Plan Monday over at the Southern Plate.