This is a sponsored post written by me on behalf of Folgers for IZEA. All opinions are 100% mine.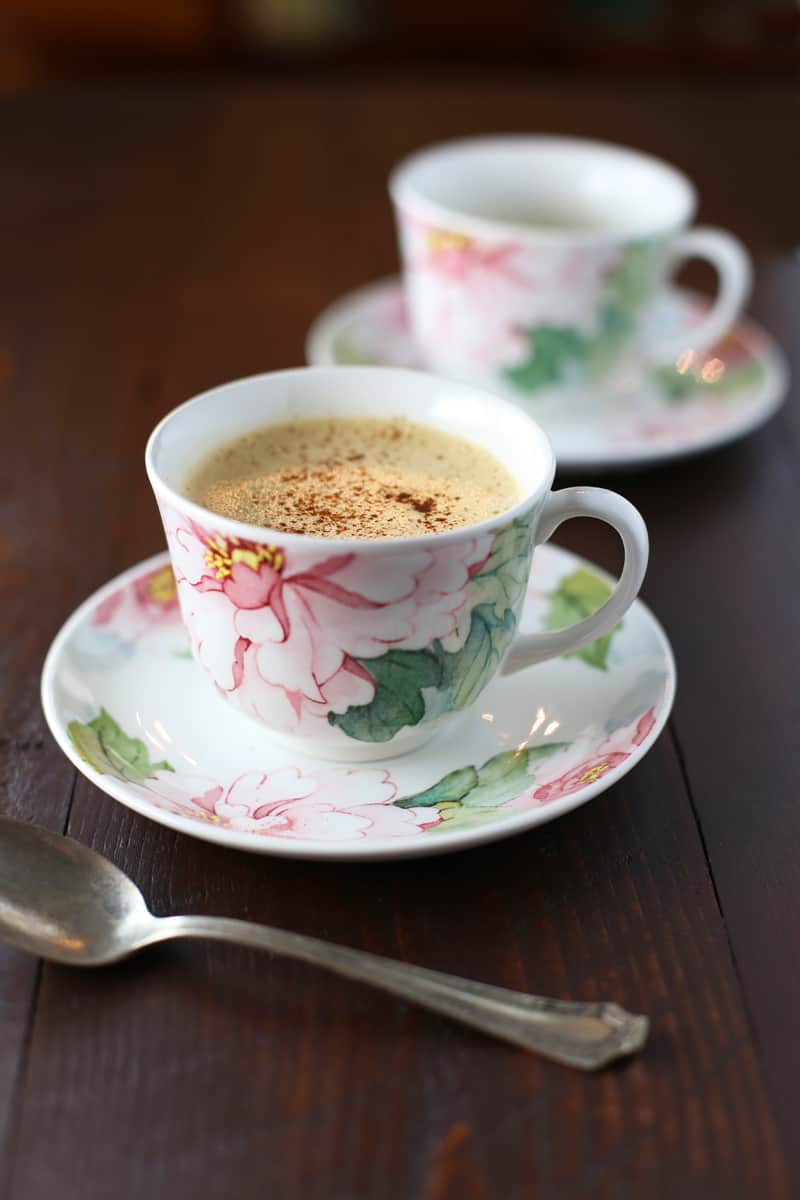 Have you ever heard of Bullet Proof Coffee? Me neither. Well not until recently. My good friend, Jenna, has mentioned it to me several times over the last few weeks. She really loves it and so now she's gotten me curious.
So I decided to make some myself. And I also did a little research on it. I did a search on Pinterest and lots of recipes came up. I guess it's very trendy! There seems to be some conflicting information on the subject though. Some say it's a meal replacement and a way to lose weight. Others say it's a great way to drink coffee if you're on a paleo or low carb diet. I just think it tastes really good, plus it's a new and unique way to prepare coffee. I love trying new recipes!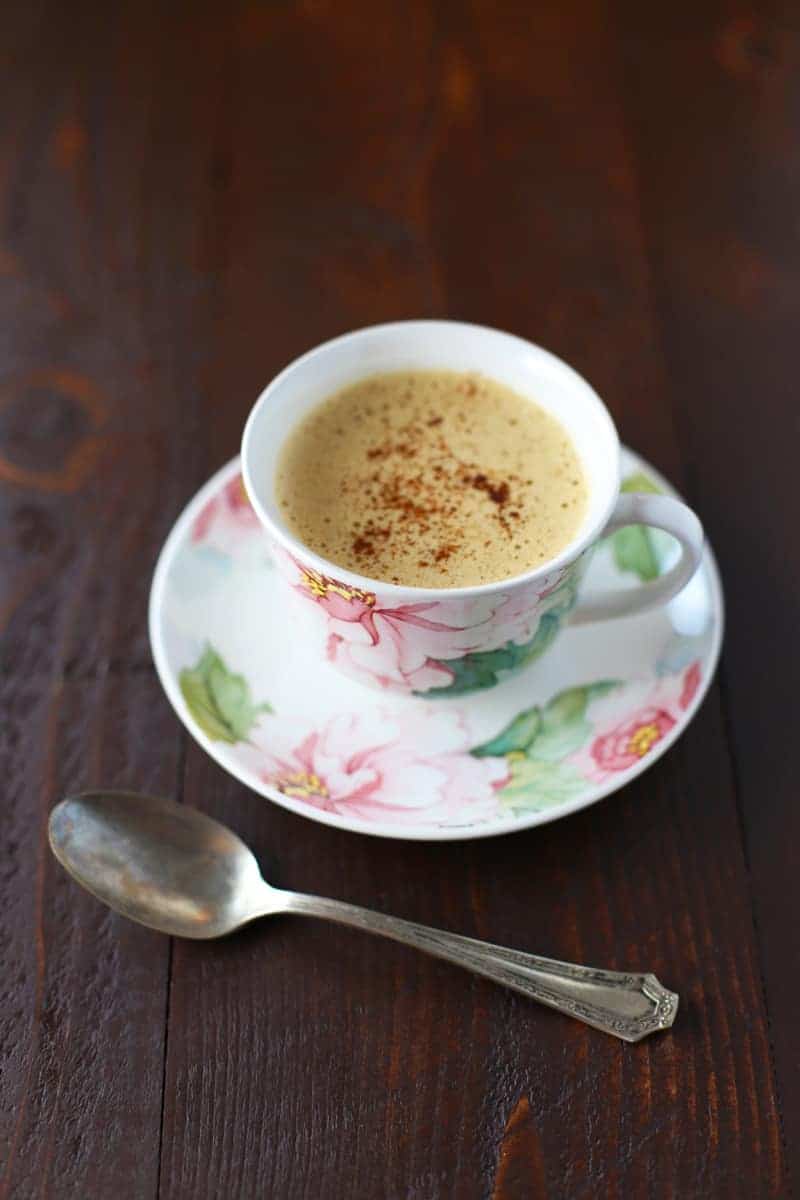 But what about the name. It's sort of a funny name for a coffee drink, isn't it? So I searched the net for the inventor of this interesting concoction. Here's what I found on Wikipedia: Bullet Proof Coffee is a branded coffee drink created by Dave Asprey and first posted to his blog in 2009. Asprey claims that the drink boosts cognitive performance and weight loss, and it has been consumed by sportspeople and Silicon Valley entrepreneurs.
Well, there you go. Learn something new every day!
One of the cool things about Bullet Proof Coffee is that it contains no milk or cream, yet it tastes creamy! It contains just three ingredients: coffee, coconut oil or MCT oil and butter. That's right. I said butter. And not just any butter, grassfed butter. I know it sounds kind of weird. But it's so good. Really!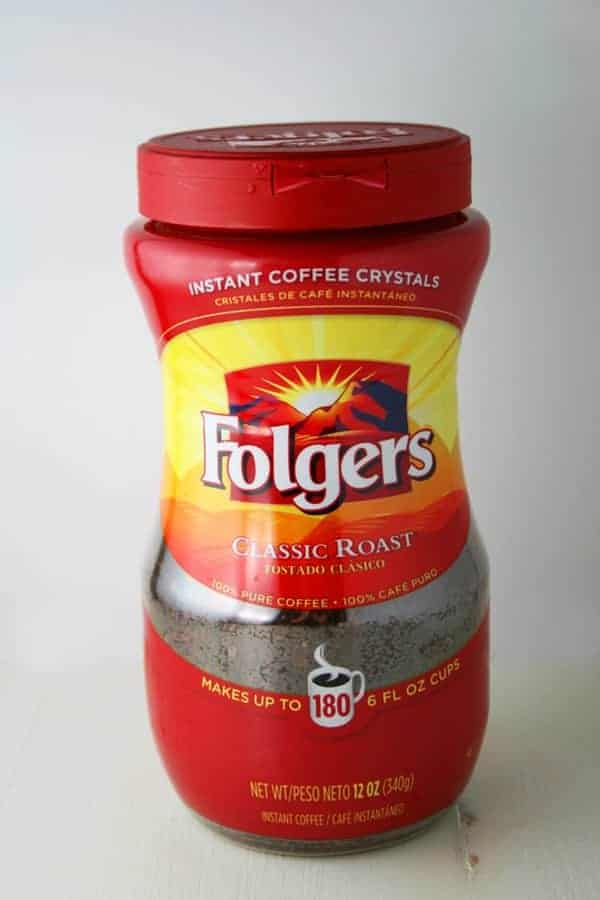 Not only is it tasty, it's also very simple to make using Folgers Classic Roast Instant coffee Crystals.
I love the convenience of instant coffee. It's so quick and easy to make and I think it tastes just as good as brewed coffee. I'm the only one that drinks coffee in my house and even though I don't drink it a lot, when I am in the mood, I don't want to make a whole pot. It would just go to waste.
Folgers instant coffee is also great when I have guests over and one of them wants a cup of coffee. Easy peazy!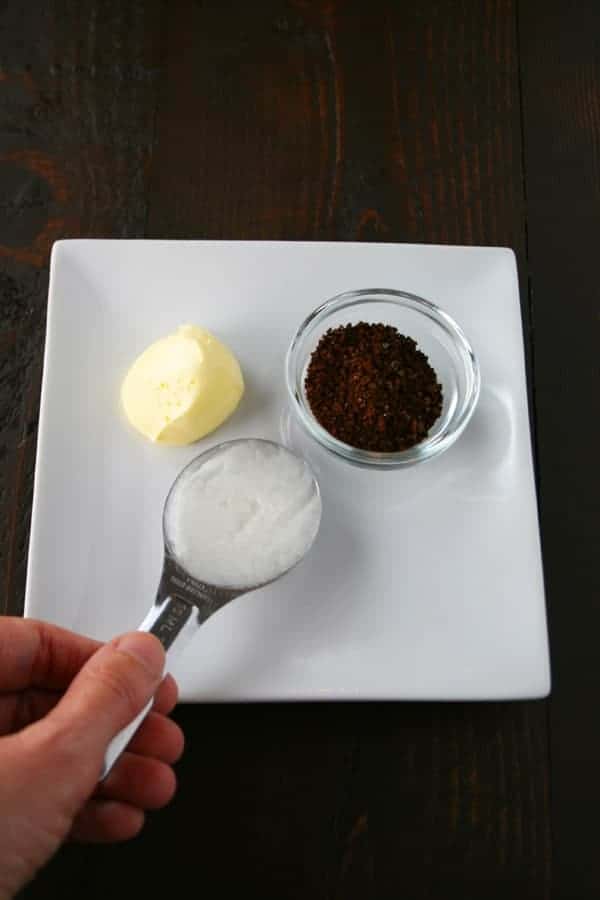 There are basically just 3 ingredients in Bullet Proof Coffee. To make one serving, all you need is 1 heaping teaspoon of Folgers Classic Roast Instant Coffee Crystals, 1 tablespoon coconut oil (I didn't have the MCT oil but I think you can get it at the health food store) and 1 tablespoon unsalted butter (preferably grassfed).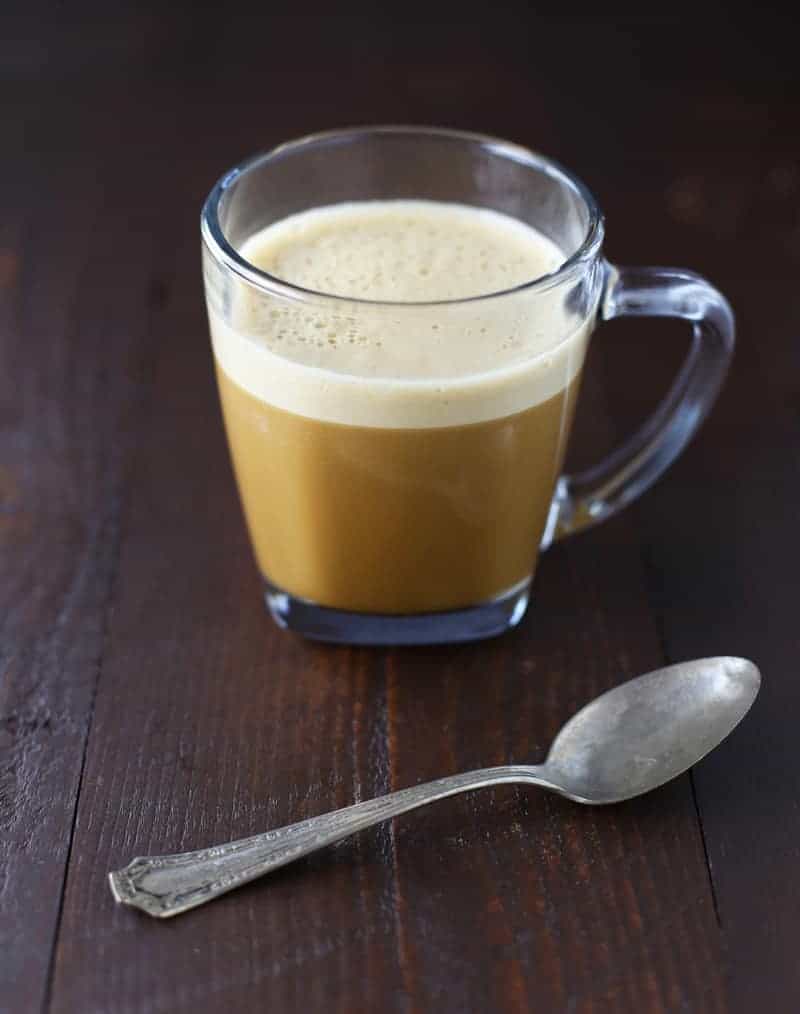 The first time I made Bullet Proof Coffee, my sister-in-law was visiting and she knew exactly what it was. She's been following a paleo diet for a couple of months and this is her favorite coffee now! I'm so glad she was with me when I made it for the first time. She told me exactly how she prepares it. Thanks, Candy!
So back to the instructions. Combine the one heaping teaspoon of Folgers Classic Roast Instant Coffee Crystals with 8 ounces of hot water. Stir, then pour into a blender. Add the coconut oil and butter, then blend on high for about 15 seconds.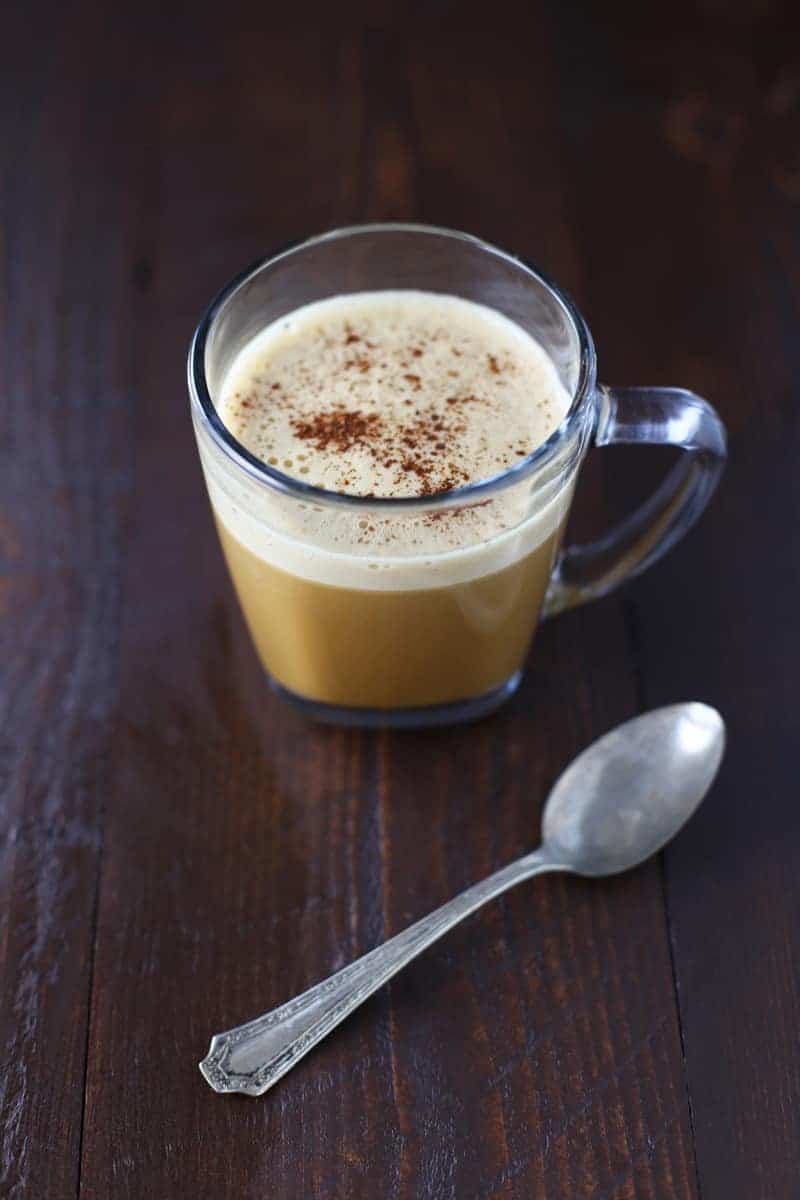 It comes out nice and frothy on top like a fancy cappuccino. Then you can sprinkle some cinnamon on top for added flavor.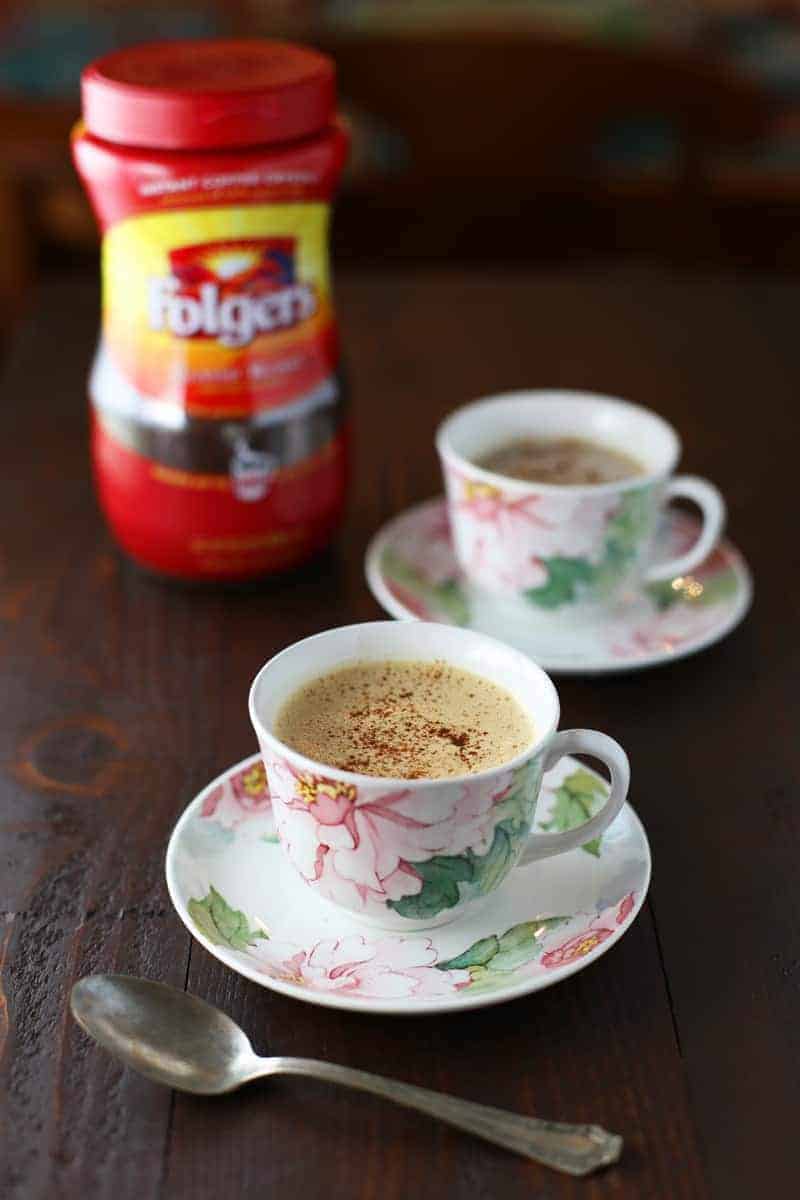 If you don't like cinnamon, you could try adding some different flavorings such as vanilla extract or mint flavoring. You could also try sprinkling cardamon on top instead of cinnamon.
So what do you think? Are you going to try Bullet Proof Coffee? Let me know if you try it. I'd also love to hear from you if you're already familiar with this recipe. Tell me why you like it.
You can find more great Folgers Recipes on the Folgers website.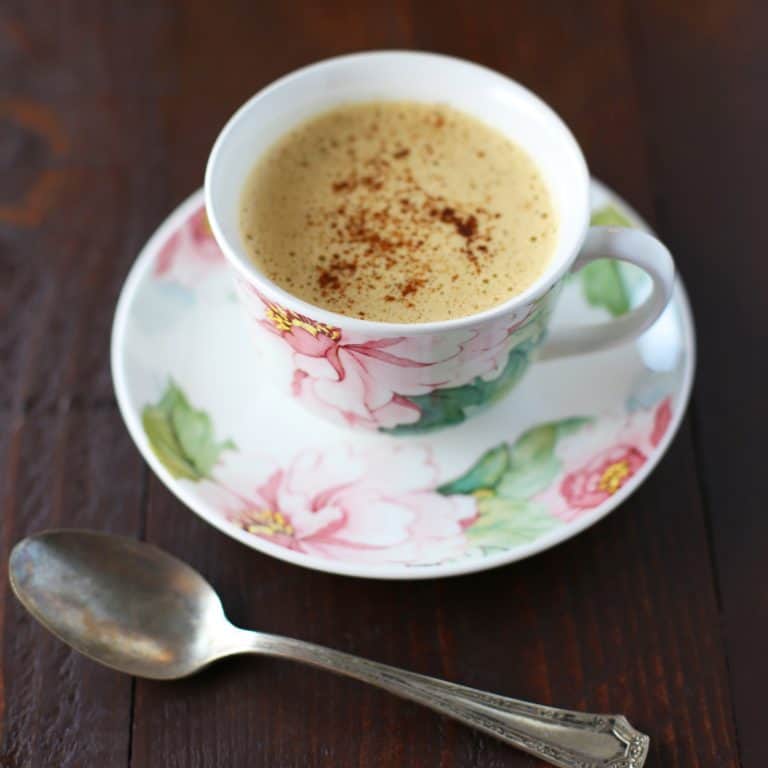 Print Recipe
Bulletproof Coffee
Ingredients
1

heaping teaspoon Folgers Classic Roast Instant Coffee Crystals

8

ounces

hot water

1

tablespoon

coconut oil or MCT oil

1

tablespoon

grassfed unsalted butter

Dash of cinnamon

if desired
Instructions
Add coffee crystals to a coffee mug. Add water and stir.

Pour coffee into a blender. Add oil and butter. Blend for 15-20 seconds.

Pour back into coffee mug.

Add a dash of cinnamon on top, if desired.

Serve immediately.