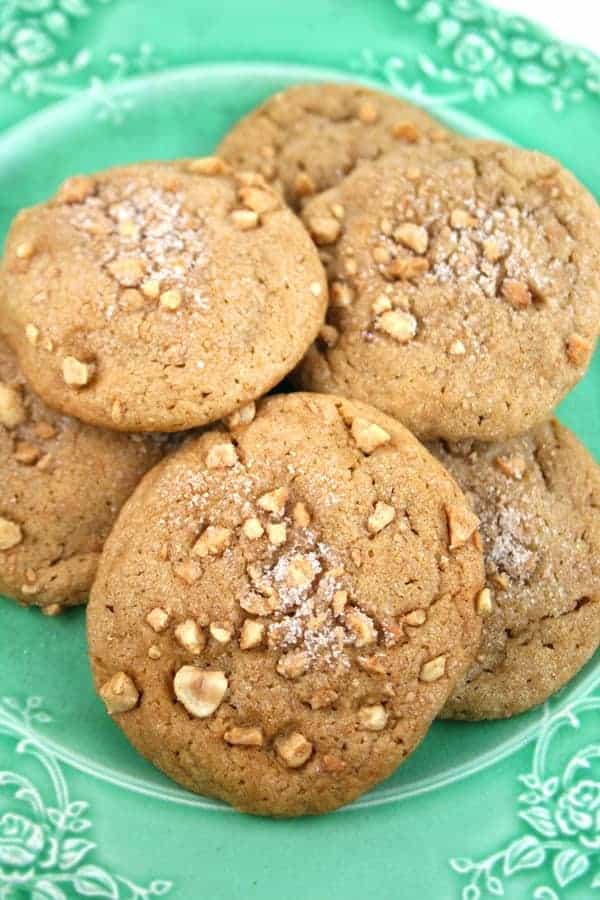 Double-Delight Peanut Butter Cookies won the 43nd Pillsbury Bake-Off in 2008. Recipe on Pillsbury.com by Carolyn Gurtz of Gaithersburg, Maryland. A peanut butter cookie with a creamy peanut butter filling puts the double in these delightful cookies. Chopped peanuts and cinnamon sugar give them an extra crunch and added flavor.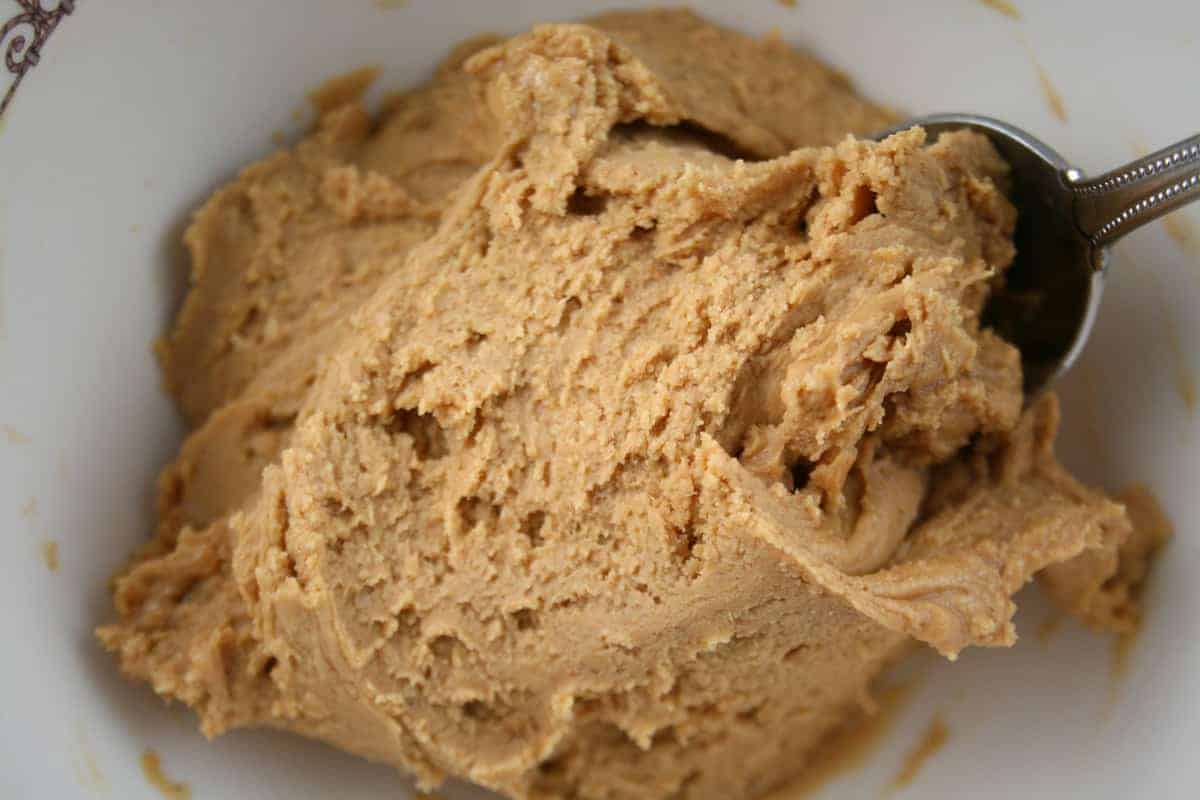 First you mix up some peanut butter and powdered sugar.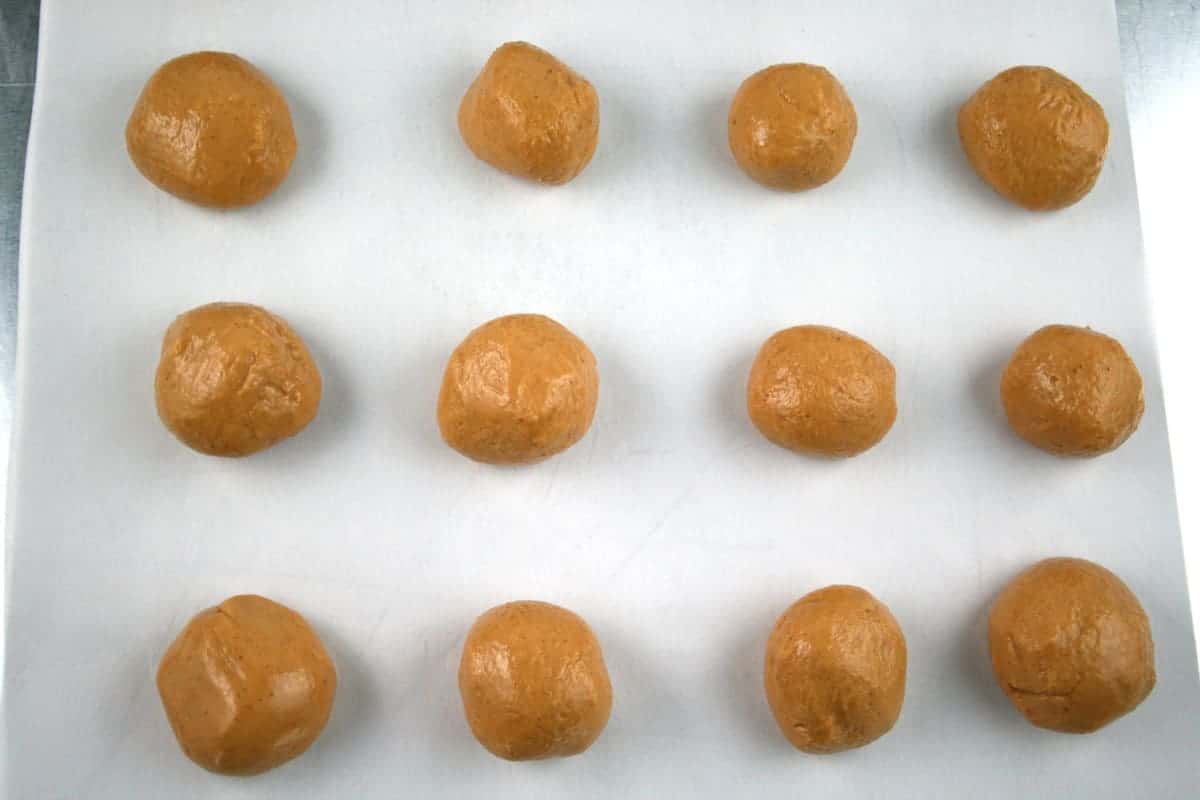 Then divide it into 24 (1-inch) balls.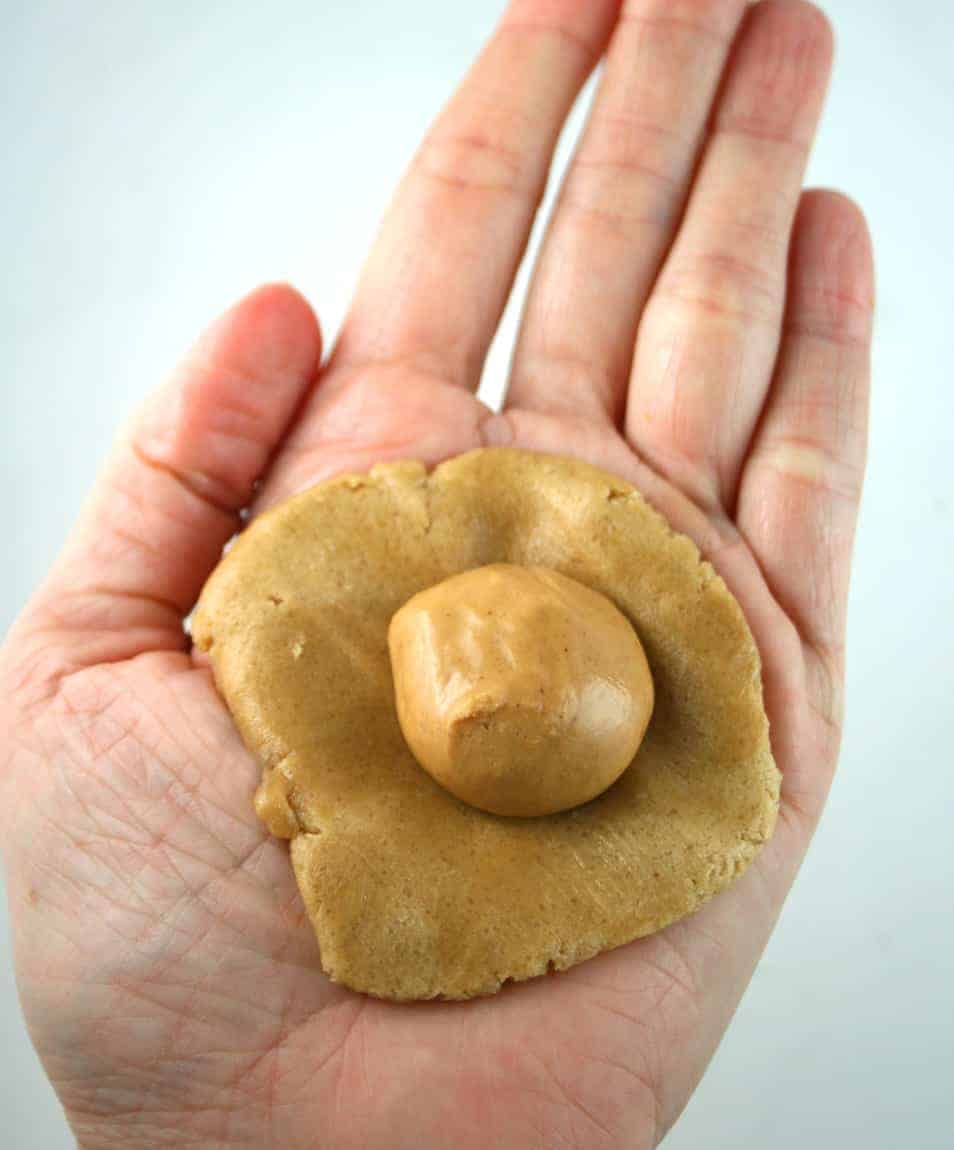 Cut the peanut butter cookie dough into 12 pieces, then cut each piece in half. Flatten each piece and wrap it around peanut butter/sugar ball.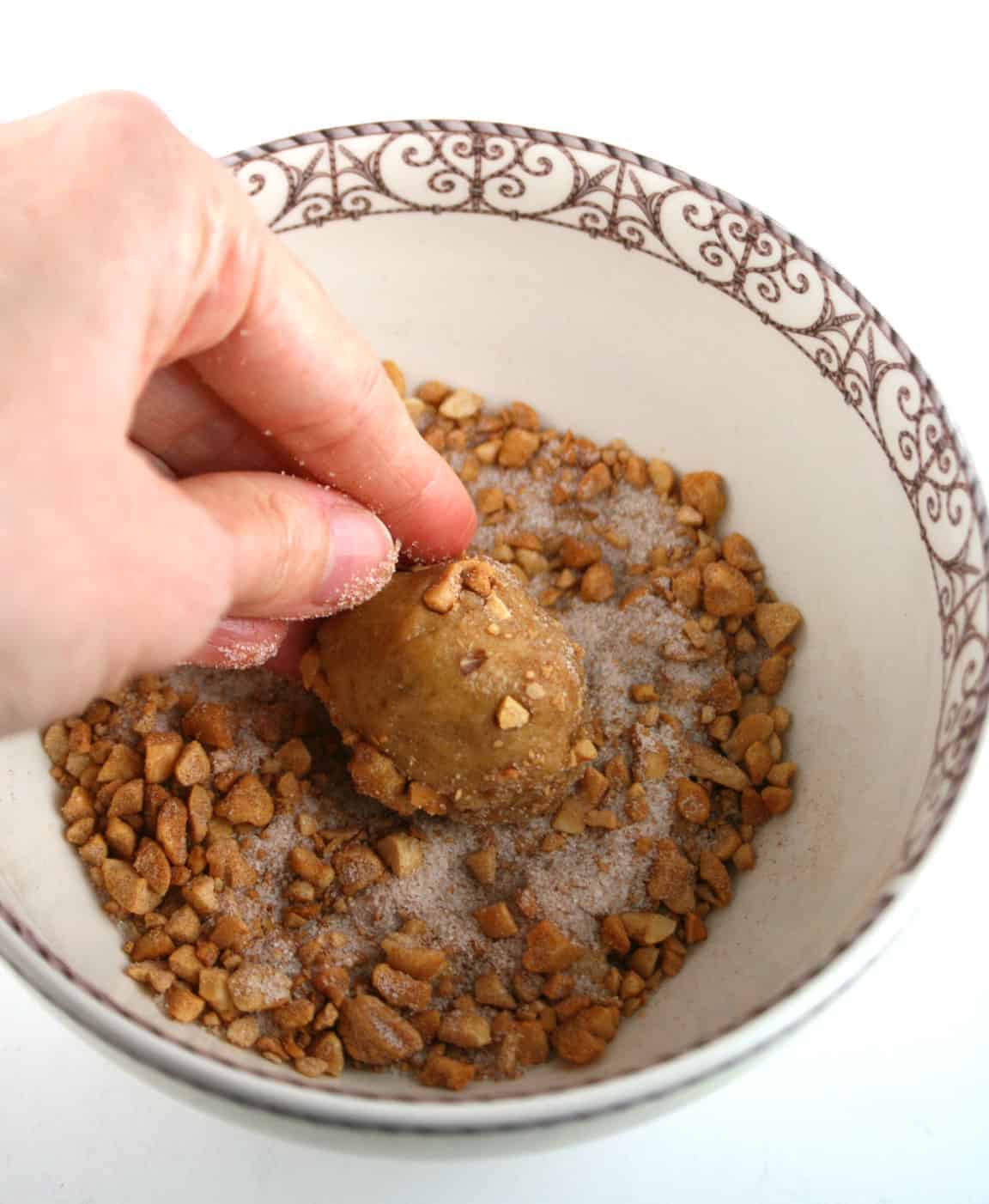 Dip cookies in a mixture of peanuts, cinnamon and sugar.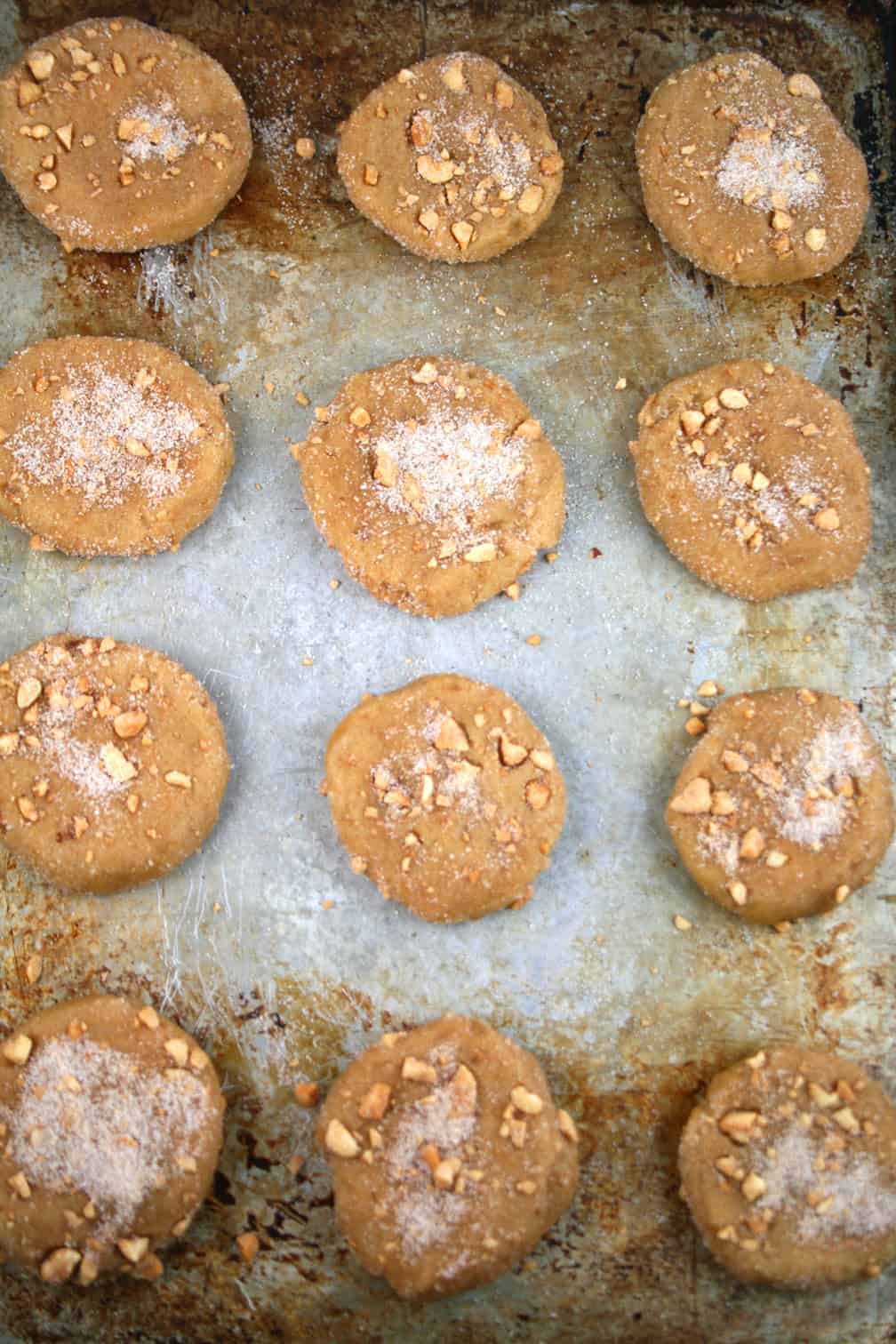 Place on cookie sheet and gently press down. Recipe calls for using the bottom of a glass (sprayed with cooking spray and dipped in nut mixture) to press the cookies down, but I just used my fingers. I sprinkled more of the nut mixture and pressed gently. (Note: the cookie sheet in this photo belonged to my great grandmother. We called her Dama because that's what my dad said when he was trying to pronounce Grandma as a young child. The cookie sheet is fairly small – 8.75″ X 12.75″ – and I've never seen another one like it.)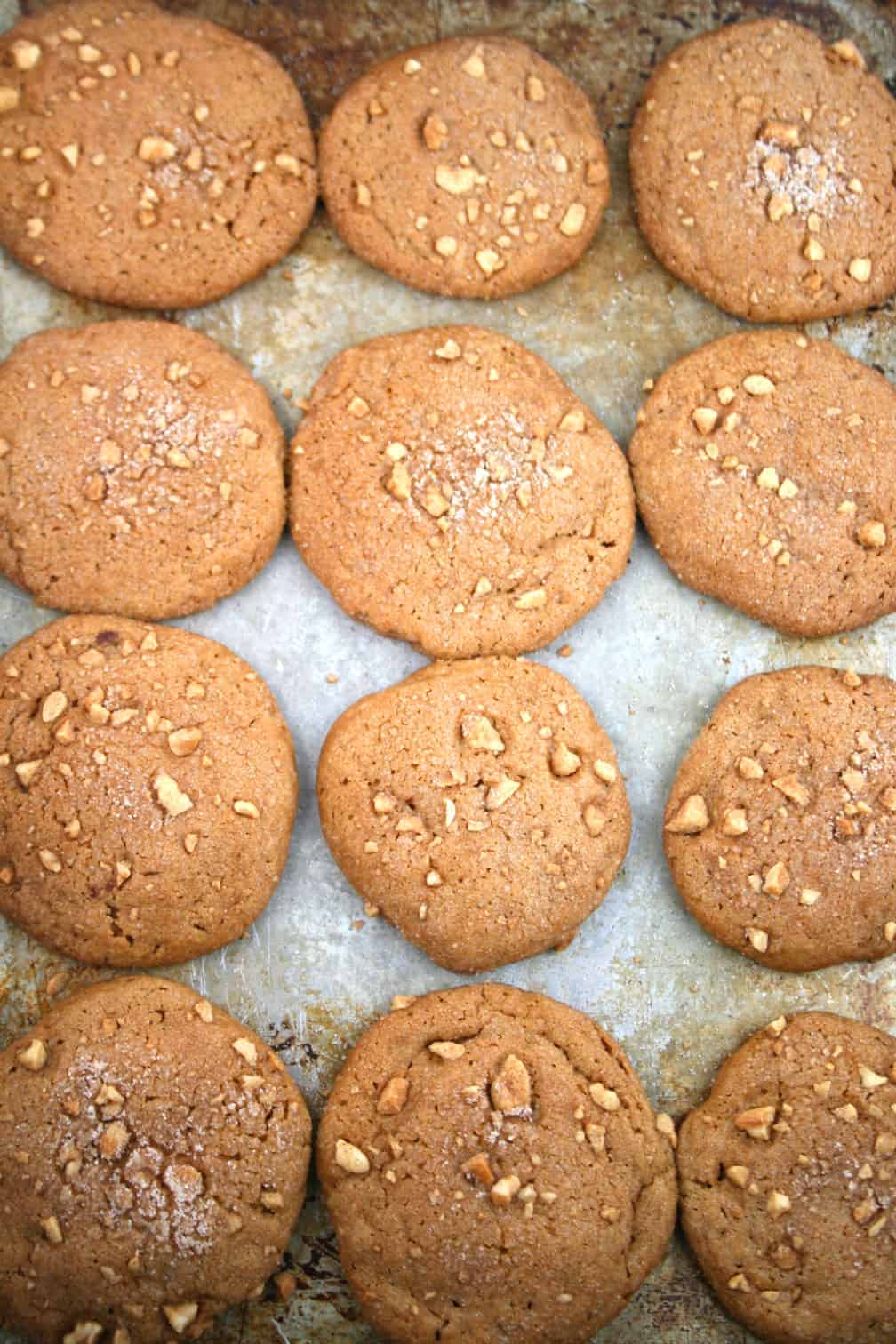 Bake the cookies at 375°F. for about 10 minutes.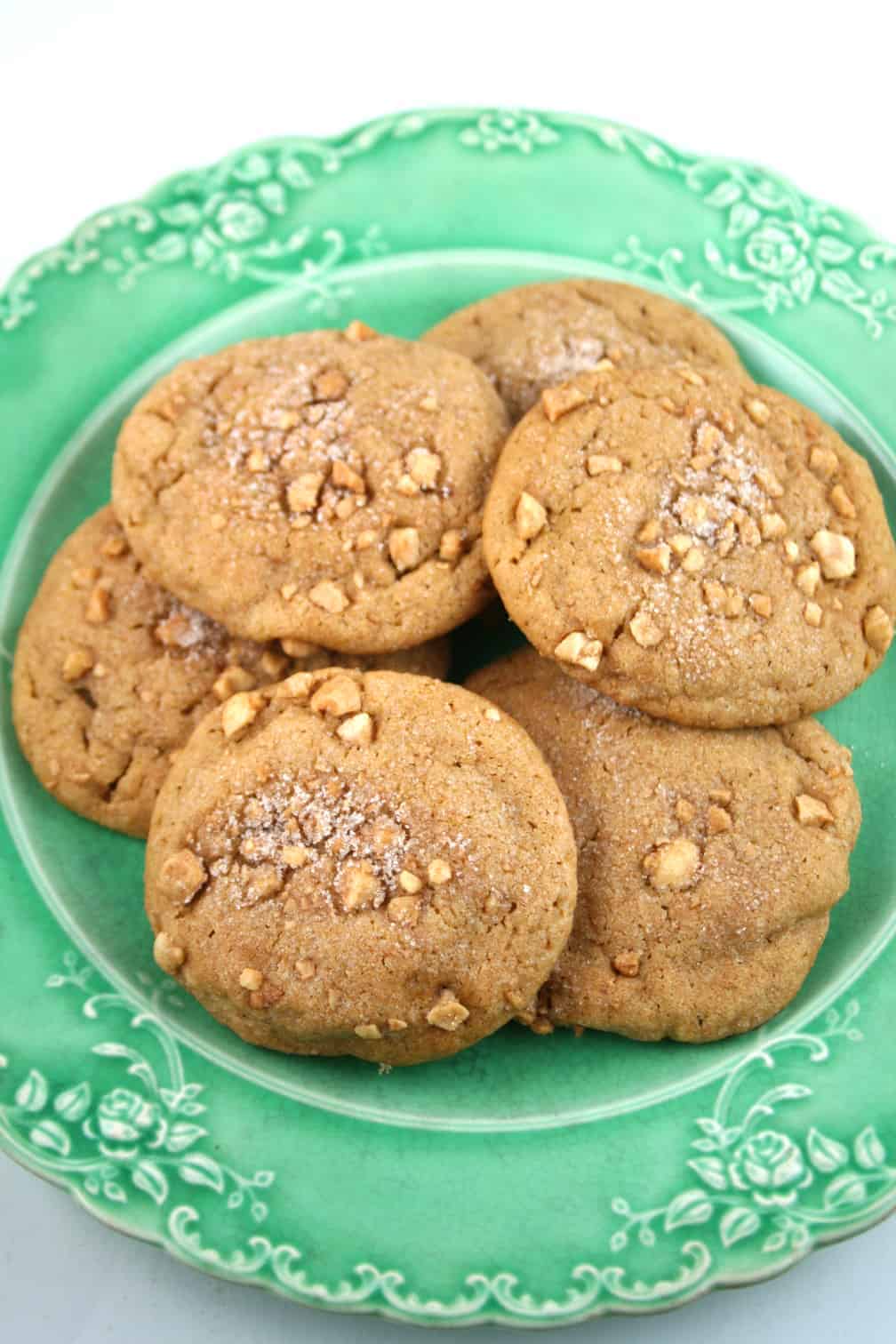 My kids loved them. They are creamy in the middle with a soft crunch on the outside. Sure to please if you're a peanut butter lover!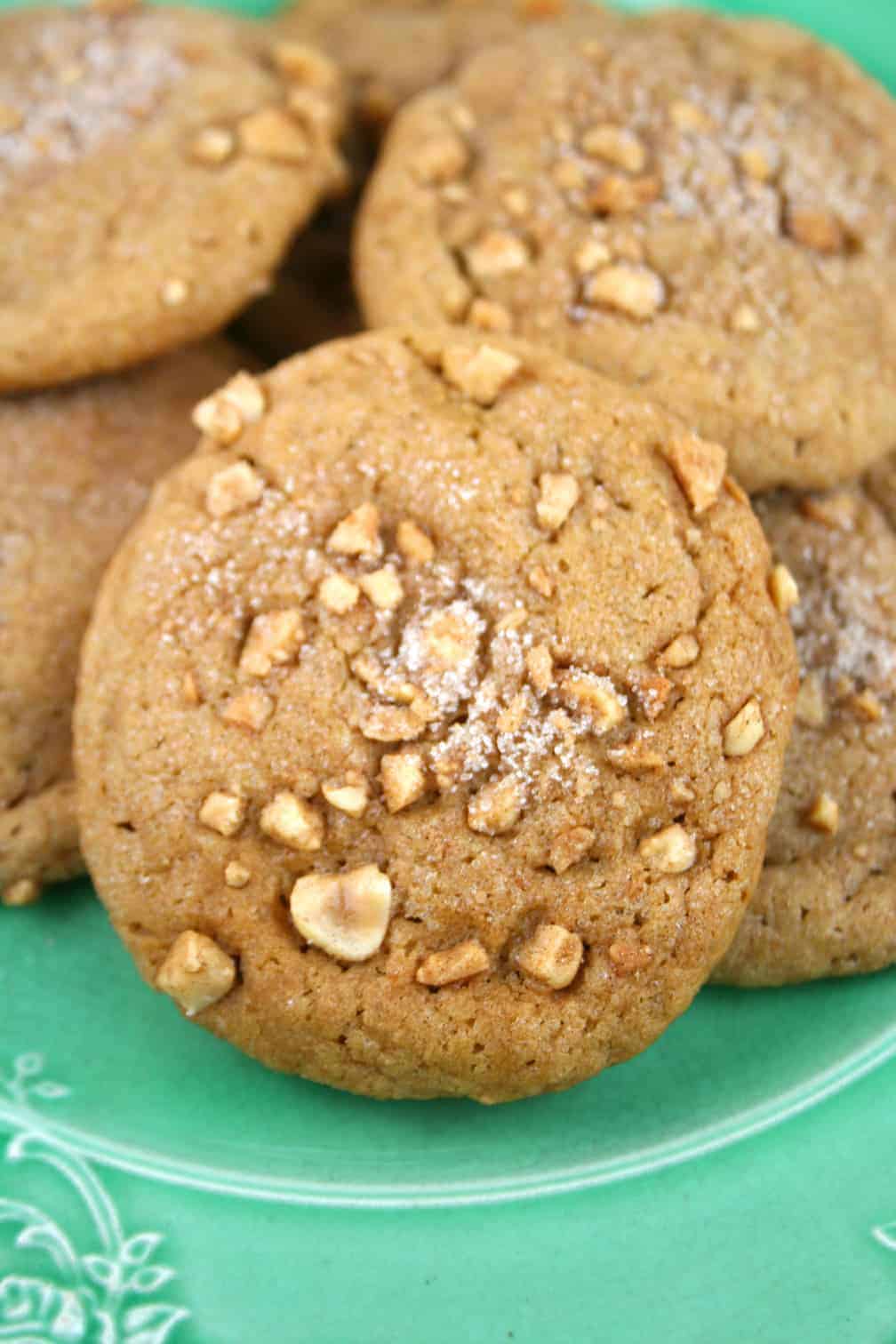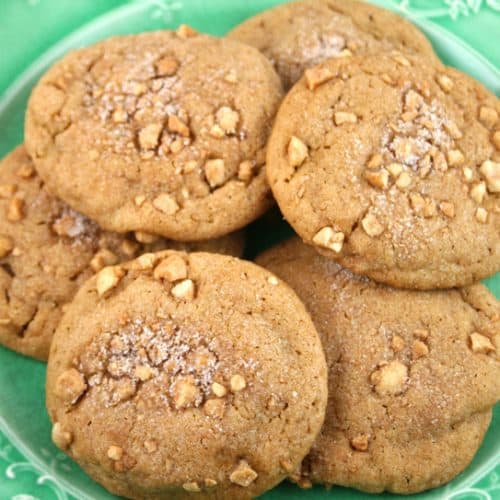 Print Recipe
Double-Delight Peanut Butter Cookies
Ingredients
Recipe courtesy of Pillsbury®

1/4

cup

dry roasted peanuts

finely chopped

1/4

cup

granulated sugar

1/2

teaspoon

ground cinnamon

1/2

cup

JIF® Creamy Peanut Butter

1/2

cup

powdered sugar

1

roll

16.5 oz Pillsbury™ refrigerated peanut butter cookies, well chilled
Instructions
Heat oven to 375°F. In small bowl, mix chopped peanuts, granulated sugar and cinnamon; set aside.

In another small bowl, stir peanut butter and powdered sugar until completely blended. Shape mixture into 24 (1-inch) balls.

Cut roll of cookie dough into 12 slices. Cut each slice in half crosswise to make 24 pieces; flatten slightly. Shape 1 cookie dough piece around 1 peanut butter ball, covering completely. Repeat with remaining dough and balls.

Roll each covered ball in peanut mixture; gently pat mixture completely onto balls. On ungreased large cookie sheets, place balls 2 inches apart. Spray bottom of drinking glass with CRISCO® Original No-Stick Cooking Spray; press into remaining peanut mixture. Flatten each ball to 1/2-inch thickness with bottom of glass. Sprinkle any remaining peanut mixture evenly on tops of cookies; gently press into dough.

Bake 7 to 12 minutes or until edges are golden brown. Cool 1 minute; remove from cookie sheets to cooling rack. Store tightly covered.