Having fun with this Eggo contest. Here's my 3rd entry…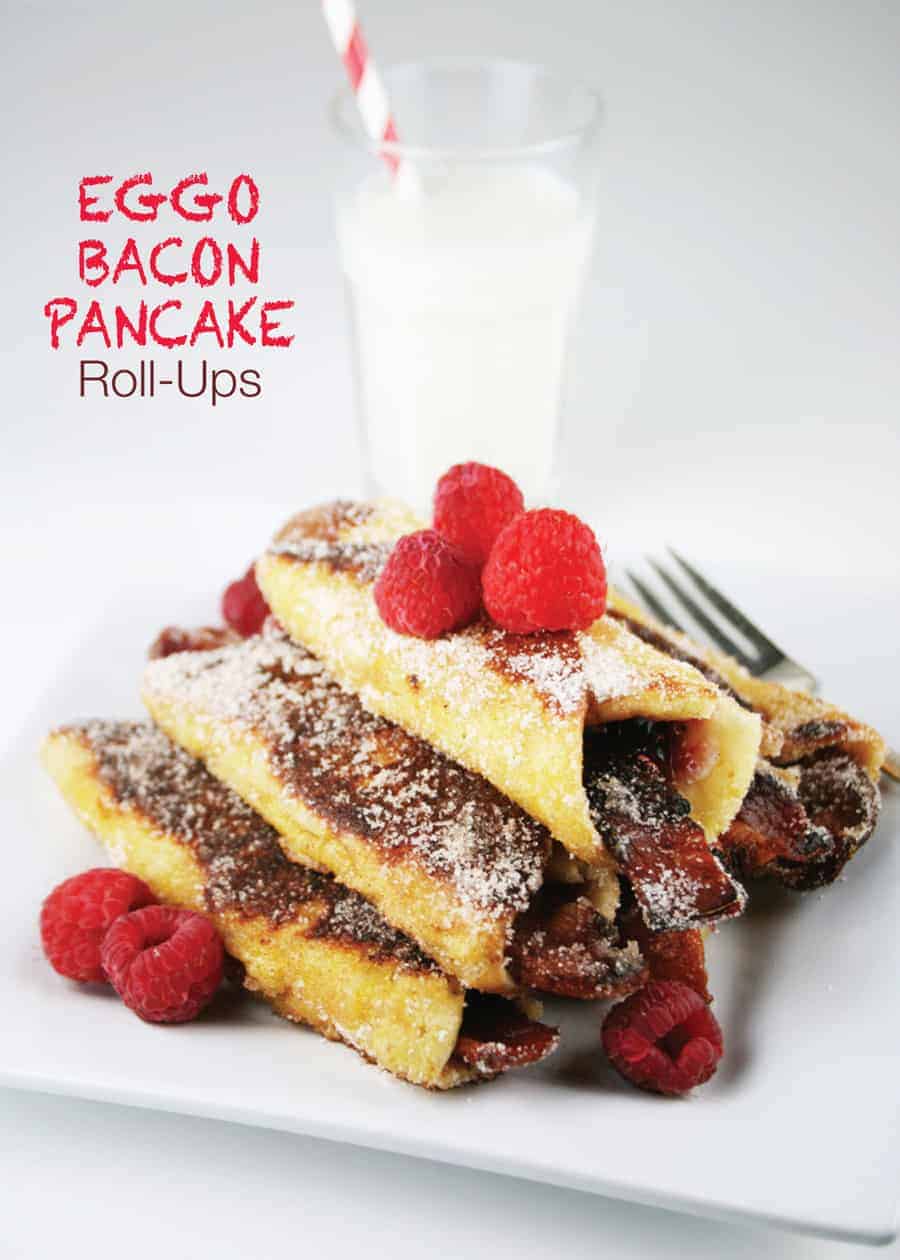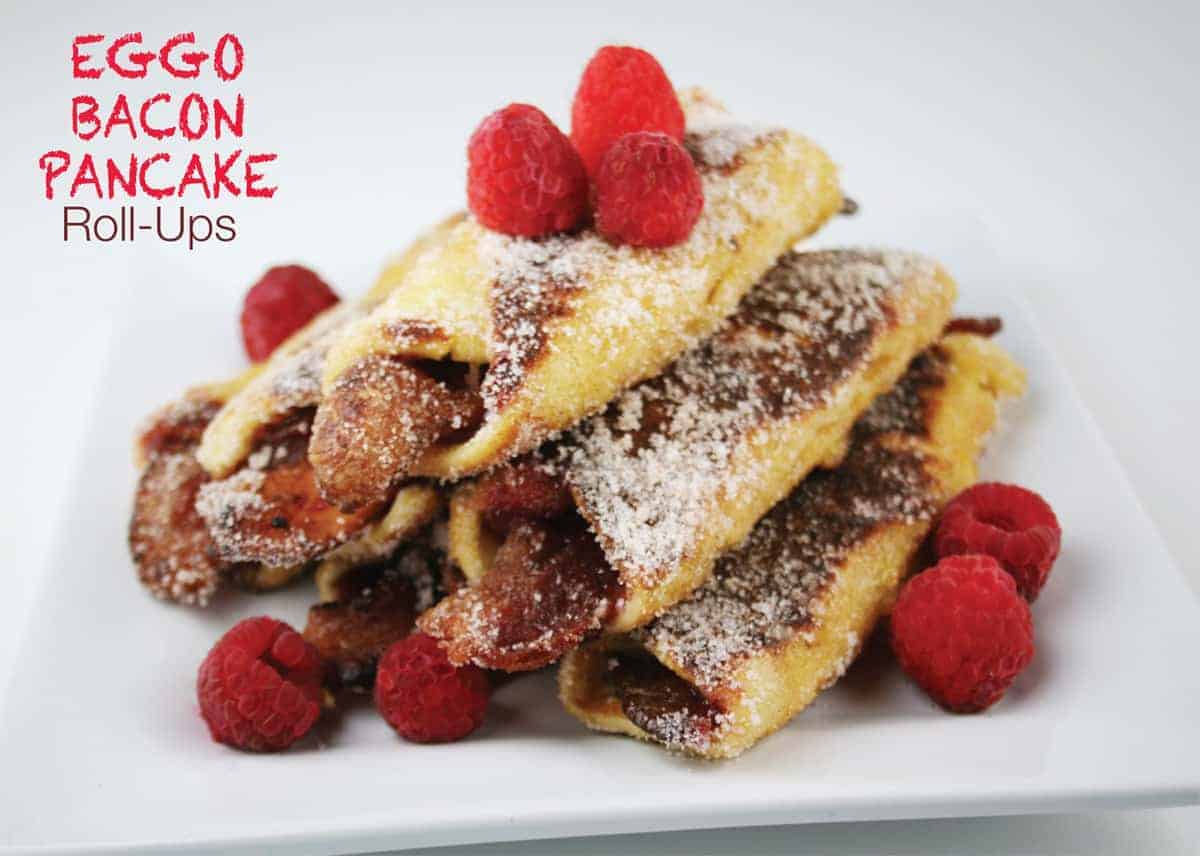 I created 3 photos with titles for the contest and couldn't decide which one to enter. The first one on this page is the one I went with, but I thought I would show you all 3. Which one do you like the best?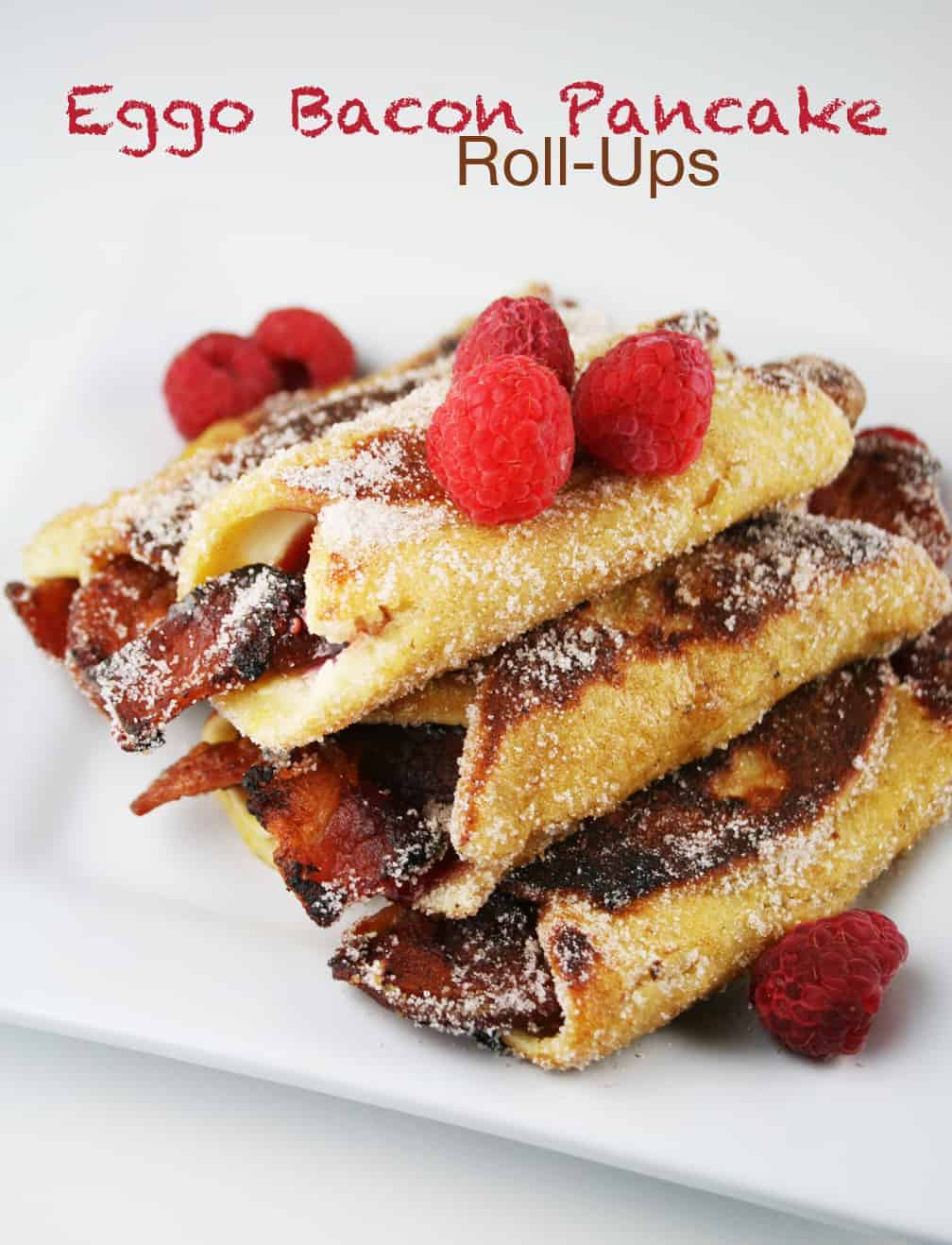 Here's the 3rd one. I almost went with this one, but decided I liked the glass of milk with the straw in the background of the 1st one. I'm fairly new to this food photography stuff and I'm having so much fun!
Here's the recipe. Try them and let me know what you think.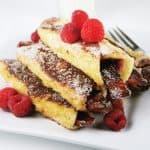 Eggo Bacon Pancake Roll-Ups
Ingredients
1

box of 12 Eggo Buttermilk Pancakes

thawed

1-2

tablespoons

flour

6

ounces

cream cheese

softened

1/3

cup

raspberry jam

12

slices

cooked bacon

2

eggs

2-3

tablespoons

butter

1/2

cup

sugar

1/2

teaspoon

cinnamon

Raspberries

for garnish
Instructions
In a medium bowl, mix sugar and cinnamon together. Set aside.

In another medium bowl, beat the eggs with a fork. Set aside.

On a lightly floured surface, use a rolling pin to roll out each pancake to about 5 inches in diameter. On each pancake, spread about 2 teaspoons of cream cheese and 1 teaspoon jam. Place a piece of bacon on each pancake and roll it up.

Heat skillet over medium high heat. Add 2 tablespoons butter and let it melt. Dip each pancake roll in egg, then fry in skillet for 2-3 minutes on each side. Add another tablespoon of butter, if needed after frying about half of the pancake rolls. After frying, dip each pancake roll in the sugar mixture and toss gently to coat on all sides.

Serve immediately with raspberries as garnish.

Serves 6.