My 4th entry in the Eggo Your Way contest…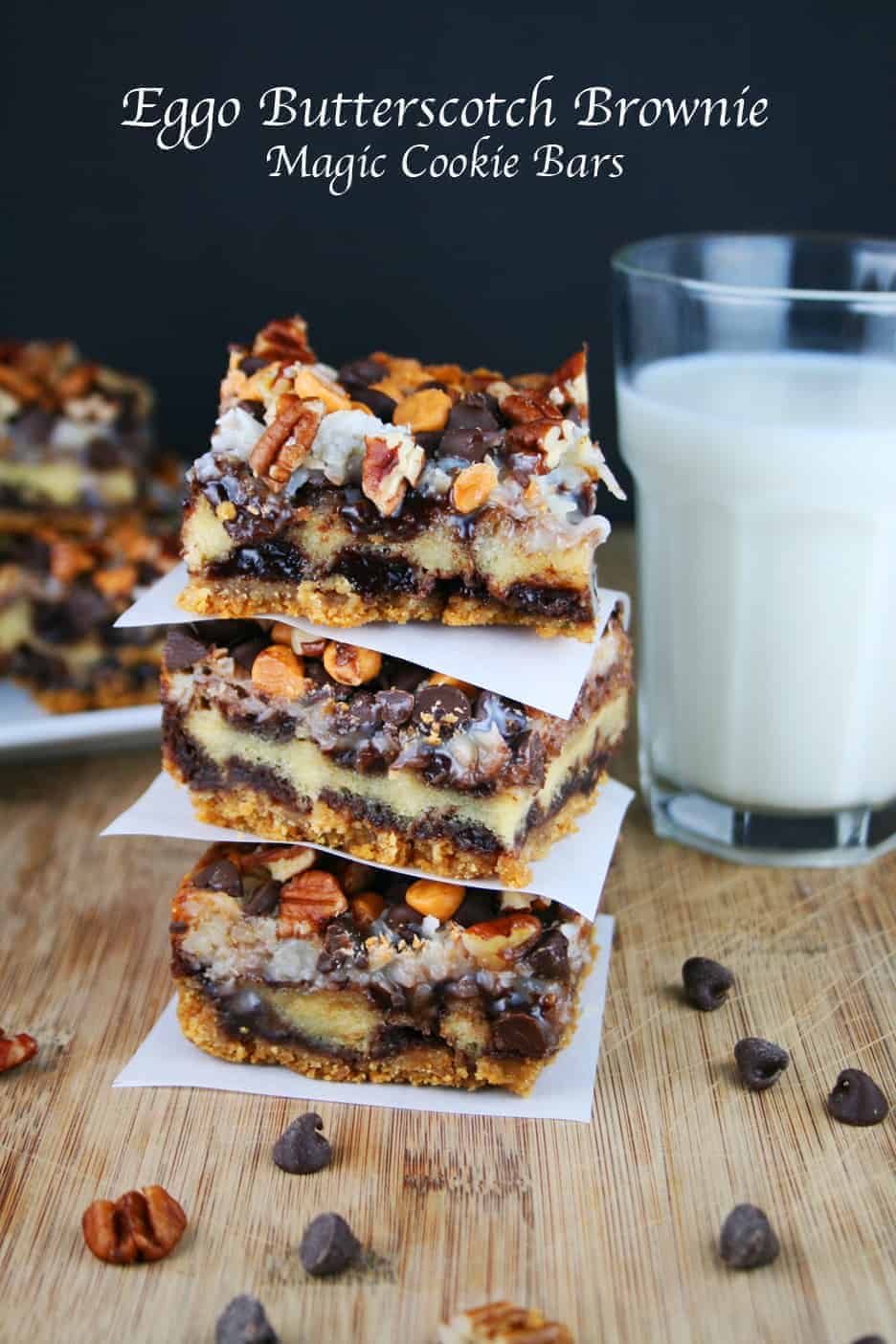 What do you think? It's another fun mash-up. It's a cross between a magic cookie bar and a butterscotch brownie wrapped around a fluffy waffle. We'll see what the Eggo folks think. I can tell you that they are very tasty, especially if you're a fan of the magic cookie bar.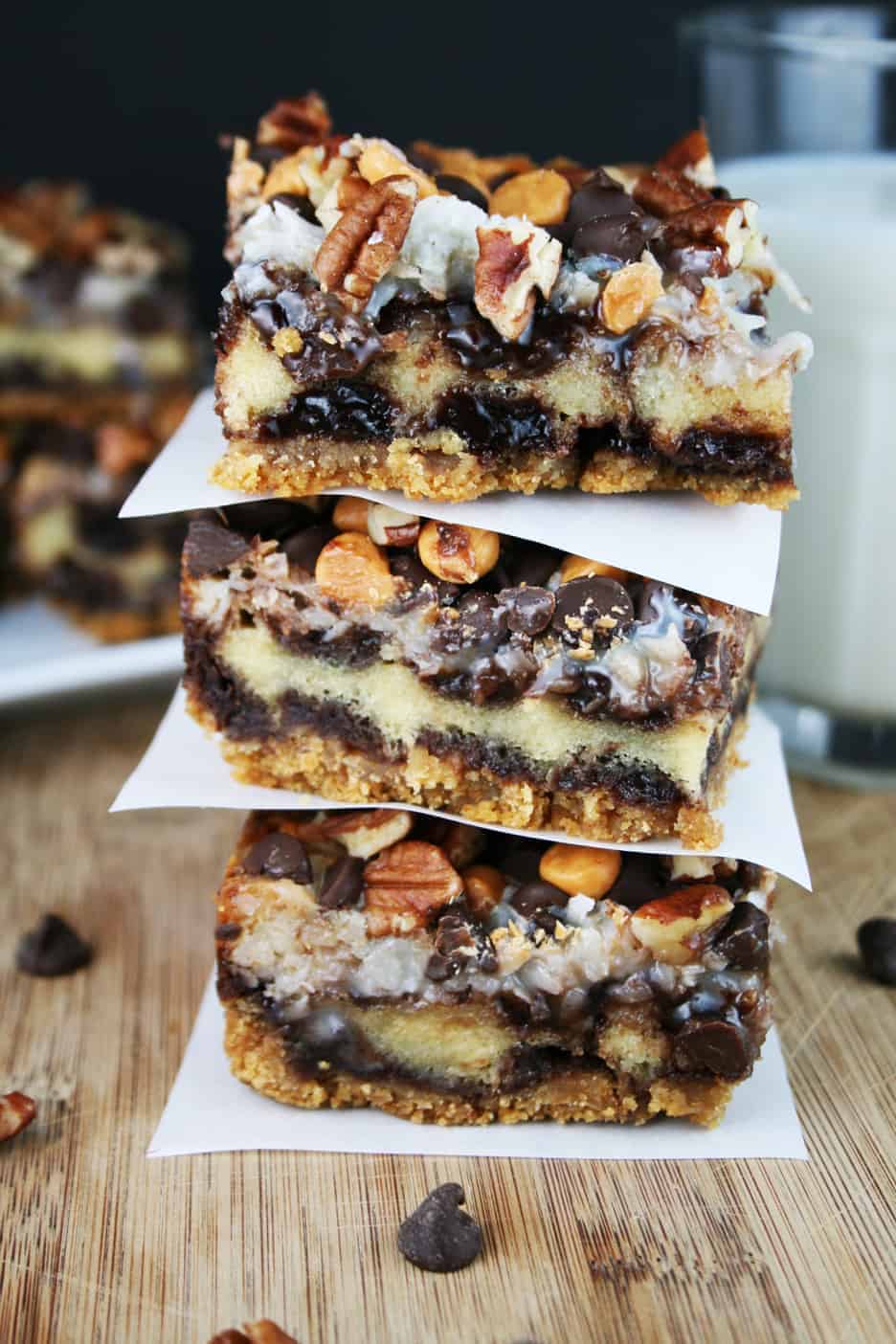 And they are kid approved. My very picky 11 year old daughter gives them the thumbs up.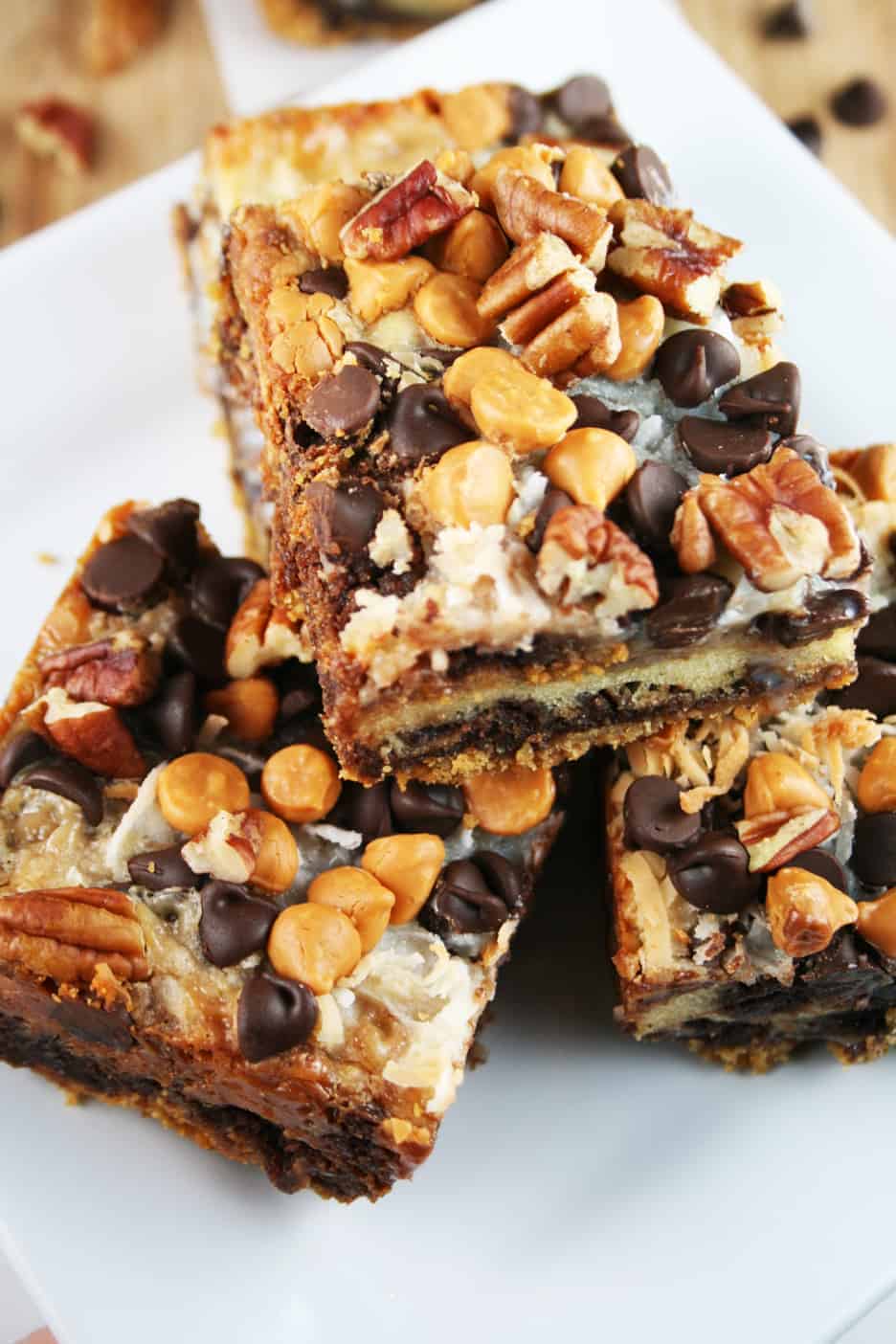 Packed with chocolate chips, butterscotch chips, pecans and coconut with a buttery graham cracker crust and brownie wrapped waffles. How can you go wrong?
Eggo Butterscotch Brownie Magic Cookie Bars
Ingredients
3/4

cup

butter

melted

2

cups

crushed graham crackers

1

10.25 oz fudge brownie mix

1

egg

1/3

cup

vegetable oil

2

tablespoons

water

4

Eggo Thick & Fluffy Waffles

thawed

1

14 oz. can sweetened condensed milk

1 1/2

cups

sweetened coconut flakes

1

cup

semisweet chocolate chips

1/2

cup

butterscotch chips

3/4

cup

chopped pecans
Instructions
Preheat oven to 325°F. Grease a 9"x9" square pan. Line with aluminum foil, let it hang over edges on opposite sides. Grease the foil.

In a small bowl, mix the melted butter and graham cracker crumbs together. Pour into prepared pan. Press down to evenly cover bottom of pan.

Prepare the brownie batter according to the package instructions, using the egg, oil and water. Pour on top of cracker crust. Place the waffles on top of the brownie batter. Gently turn waffles, so brownie batter covers both sides. Pour in sweetened condensed milk. Sprinkle coconut, chocolate chips, butterscotch chips and nuts on top. Bake for 35-40 minutes or until light golden brown around the edges. Place in refrigerator to set for 1 hour. To serve, run a knife around edges to loosen bars. Using foil, lift bars up and out of pan. Slice into squares. Serve. Store in refrigerator.