Homemade Doughnuts are canned biscuits shaped into donuts, fried in oil and dipped in icing or cinnamon sugar.
Who doesn't love doughnuts, right? Or is it donuts? Either way, they are so yummy and one of my favorite treats!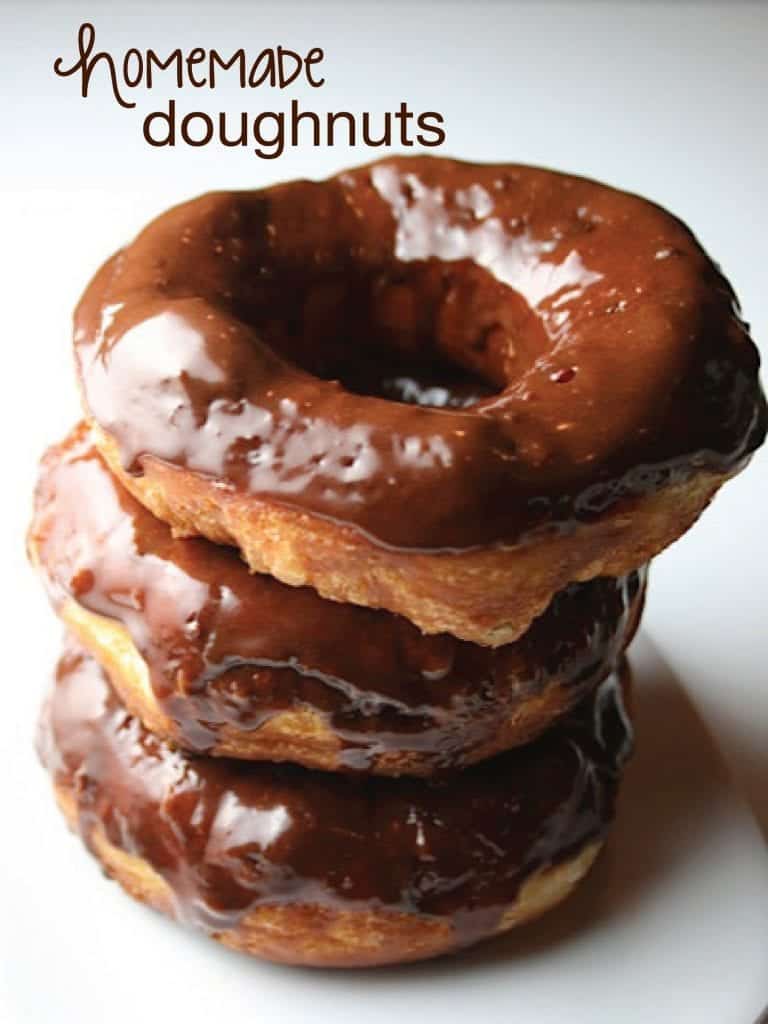 I had some Pillsbury Grands Honey Butter Biscuits in the fridge that would be expiring soon, so I thought I would make some doughnuts. I had heard about them for years but never tried it myself.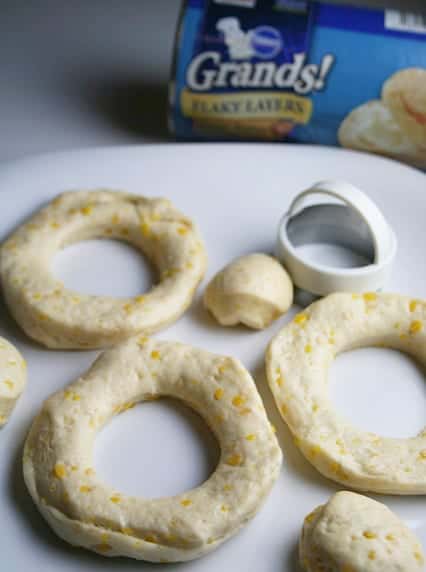 With a small rolling pin, I gently rolled the biscuits out so they would be slightly larger. Then used a 1 1/2 inch biscuit cutter to cut the holes. I rolled those pieces in my hands to make a nice ball shape.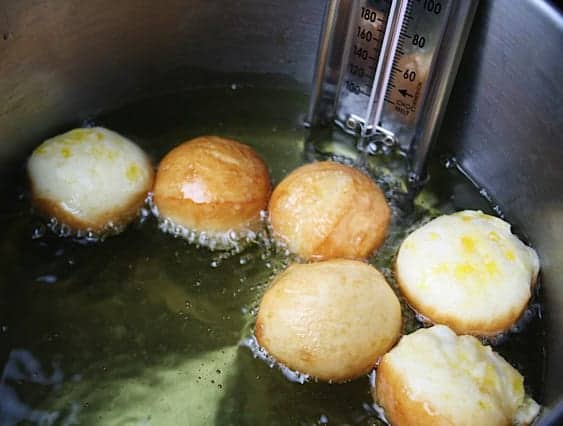 Then I fried them in a heavy saucepan with about 2 inches of oil that has been heated to about 350 degrees. I did all of the doughnut holes in one batch and then did the doughnuts 2 at a time. Recipe says to fry them until they are golden brown. It took about 3 minutes for the holes and 4 minutes for the doughnuts.
It's important to use a candy thermometer. Here's a candy thermometer like the one I used on Amazon (affiliate):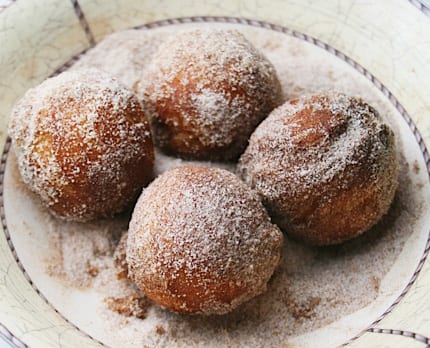 As soon as the doughnut holes came out of the frying pan, I placed a few of them in cinnamon sugar. Then rolled them around to cover.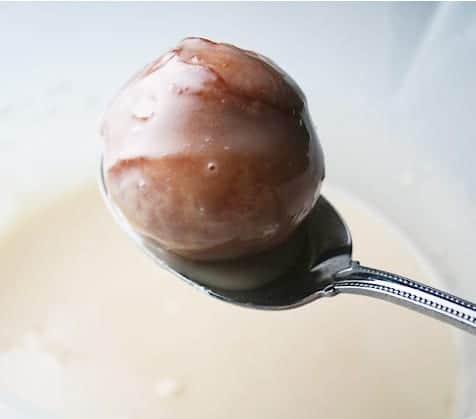 I also glazed some of the doughnuts in a mixture of powdered sugar, milk and vanilla.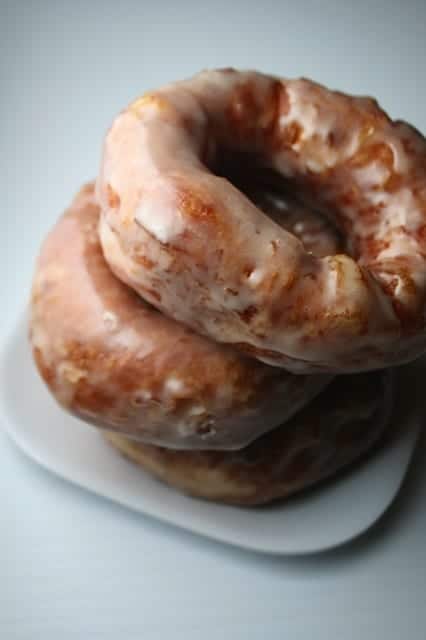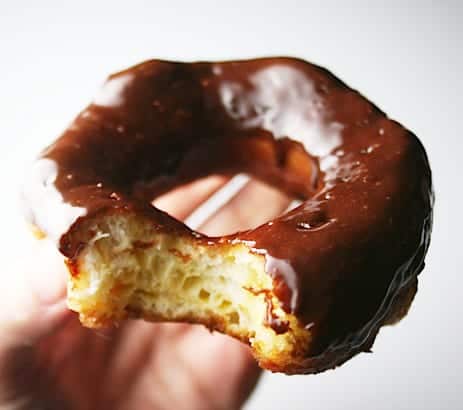 I used 1/2 cup of Pillsbury Chocolate Frosting with 1 1/2 teaspoons of water mixed in as a chocolate glaze for a few of them. Yum!
I only used one can of biscuits which made 8 doughnuts and 8 holes. This recipe is double that.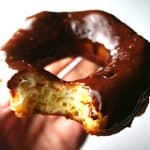 Print Recipe
Canned Biscuit Dough Donuts and Holes
Ingredients
Peanut oil or vegetable oil

for frying

1

teaspoon

ground cinnamon

1/4

cup

sugar

Icings:

2

cups

confectioners' sugar

divided

5

tablespoons

milk

divided

1

teasponn vanilla extract

1/4

cup

cocoa powder

2

cans large buttermilk biscuits

Colored sprinkles

Chocolate sprinkles
Instructions
Heat 2 inches peanut oil in a large pot or Dutch oven.

In a shallow bowl, stir together the ground cinnamon and sugar and set aside. In a small bowl, whisk together 1 cup confectioners' sugar, 2 tablespoons of milk and 1 teaspoon of vanilla extract, set aside. This is the vanilla icing. In another bowl, whisk together 1 cup confectioners' sugar, 1/4 cup of cocoa powder and 3 tablespoons of milk and set aside. This is the chocolate icing.

Lay out the biscuits on a cutting board and with a 1 1/2-inch round cookie or biscuit cutter, cut out a hole from the middle of each biscuit. Fry them in the oil until golden and then flip with tongs to fry the other side. You can even fry the donut holes. Drain on paper towels and then toss in the cinnamon-sugar or ice and decorate with sprinkles, if desired.