Last week's baking project recipe got me in the mood for pie. Lime Cream and Strawberry Pie to be more specific. This one's like a key lime pie with strawberries.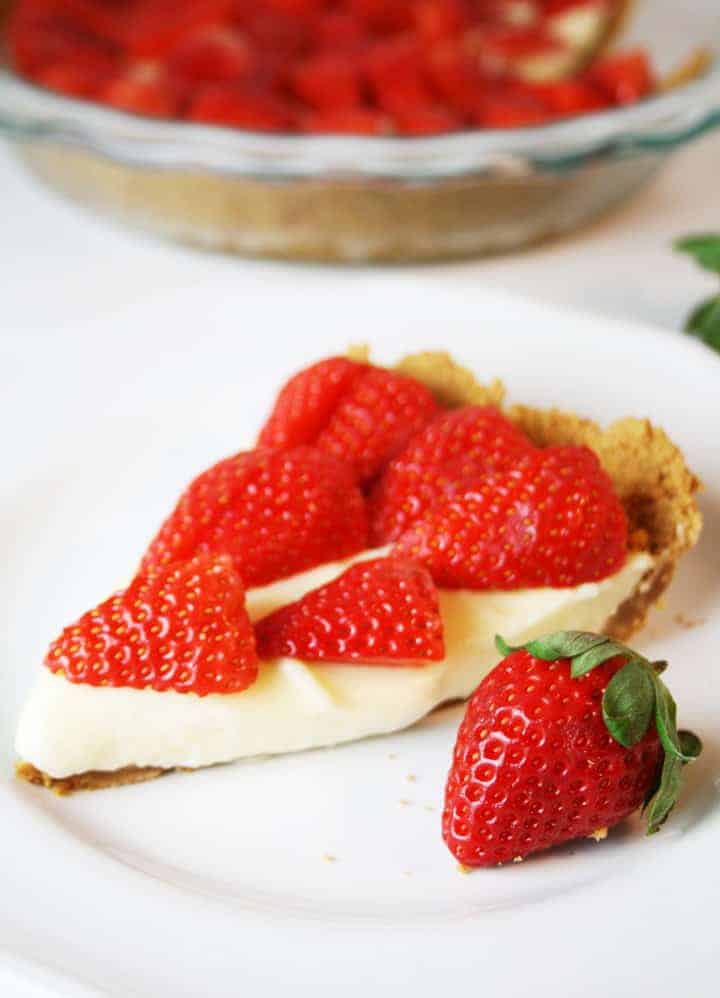 This recipe comes from a cookbook called Icebox Pies by Lauren Chattman and available on Amazon.com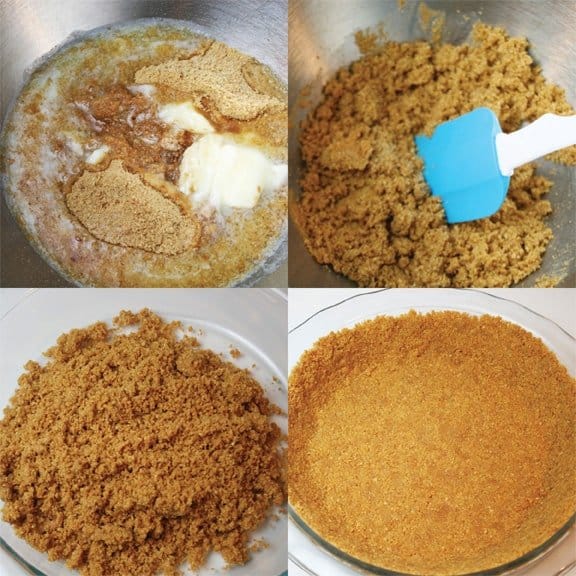 Start by making a Vanilla Wafer Crust. Add butter, vanilla and a little salt to crushed wafers. Press into a 9-inch pie plate. Bake.
You'll need the zest of 1 lime and 1/2 cup of juice (about 4 limes).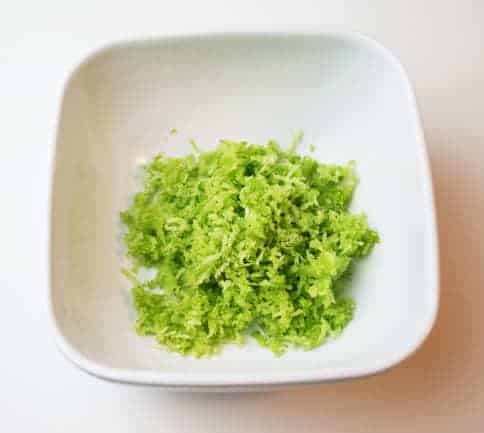 1 lime renders about 1 tablespoon of zest. Isn't it pretty! It smells so good too!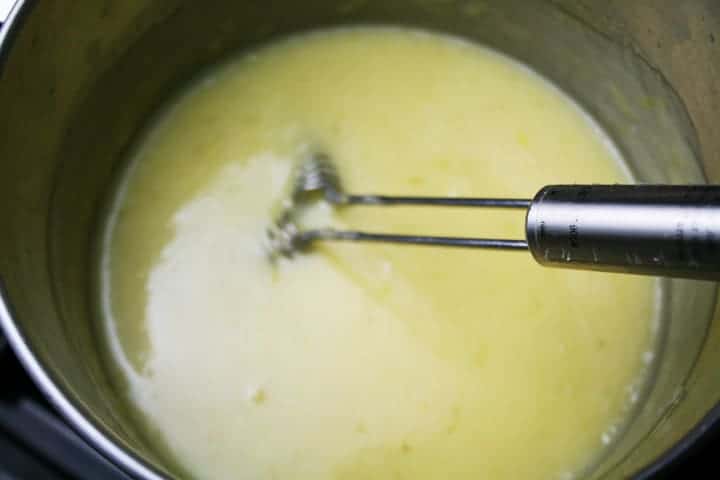 I think this was the first time I ever made lime curd. It's a lot easier than I thought. Here's how: combine 4 eggs, 1 cup sugar and lime zest in a heavy saucepan. Whisk until smooth. Add the lime juice and 1 stick of butter. Cook over medium heat, whisking constantly until thickened but not boiling. Pour through a fine strainer into glass bowl. Cover surface of curd with plastic wrap and refrigerate until cool.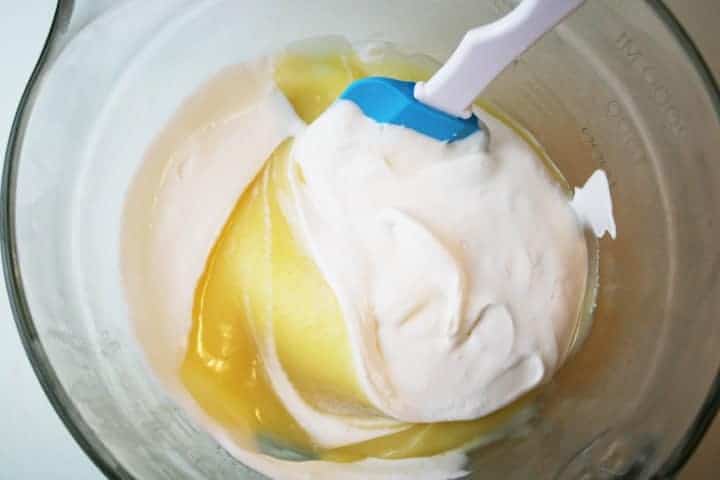 Once cooled, fold in whipped cream.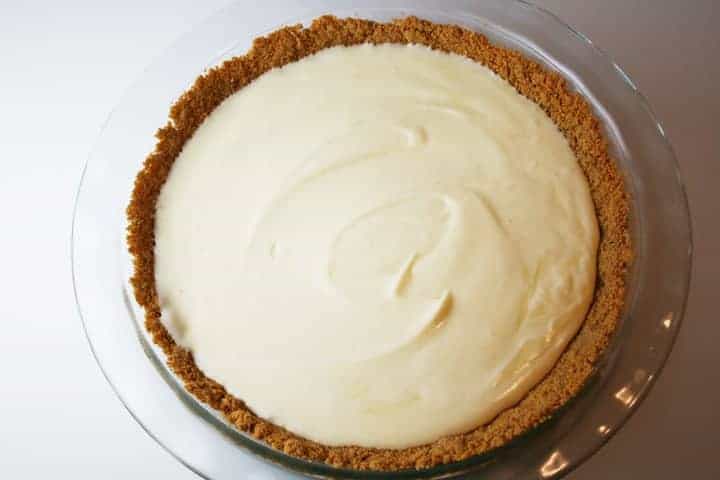 Pour into prepared crust. Here's the bad news. You have to chill it for 6 hours! Not good if you were planning on taking it to bible study tonight! I guess I should have read that part before I started this thing.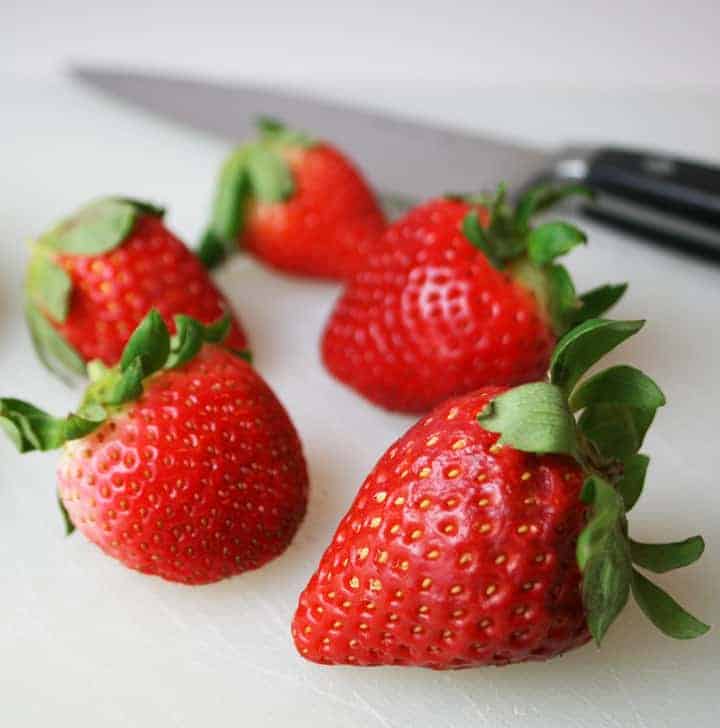 And last but not least, strawberries. This is hands down my favorite fruit. And has been for a very long time. I even collected strawberry things when I was little. Strawberry dishes, strawberry stationery, strawberry furniture and so on. That was even before the doll, Strawberry Shortcake, came out. But back to the pie.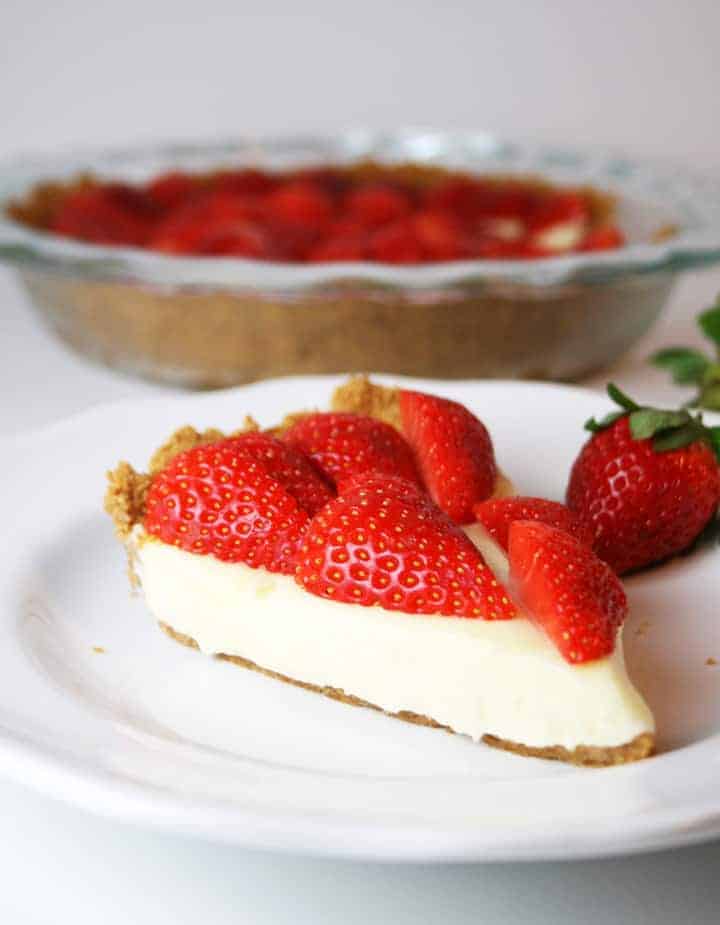 It was definitely worth the wait! Tart and creamy. With the homemade crust and strawberries, it's the perfect combination.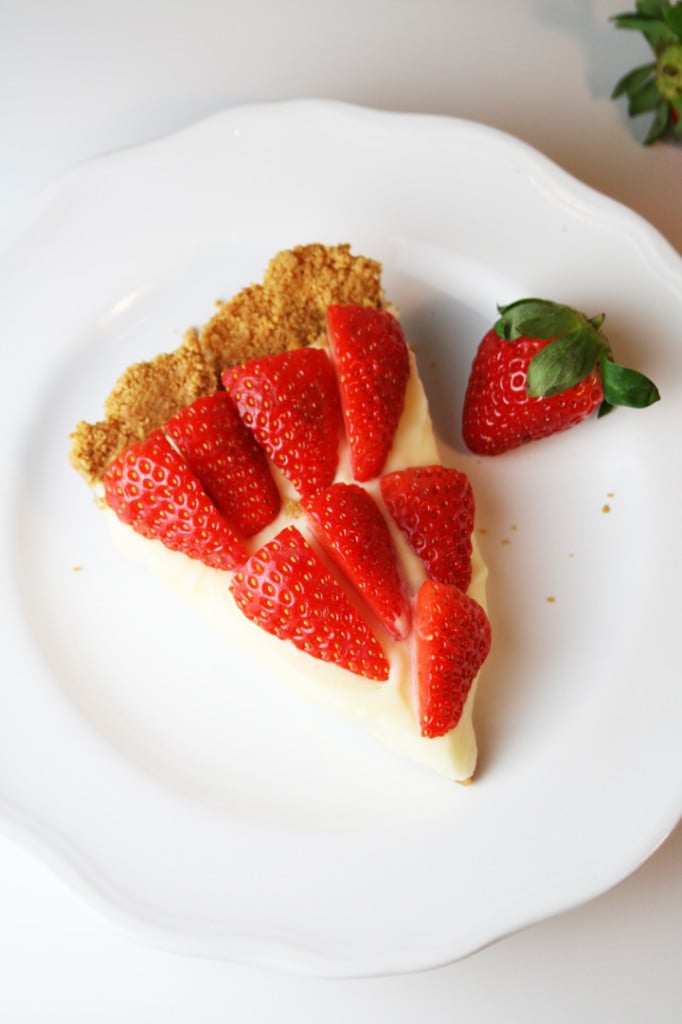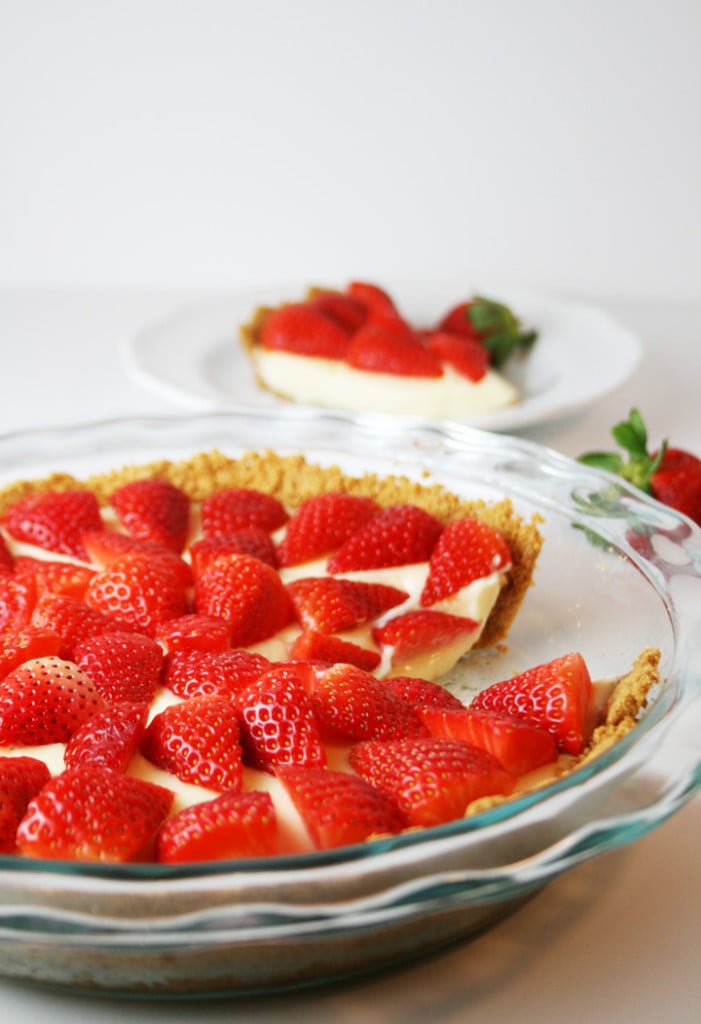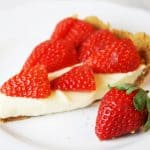 Lime Cream and Strawberry Pie
Ingredients
Recipe by Lauren Chattman

Source: Icebox Pies

2002

Crust

50

vanilla wafer cookies

1 1/2 cups crumbs

5

tablespoons

unsalted butter

melted and slightly cooled

1/8

teaspoon

salt

1

teaspoon

pure vanilla extract

Pie

4

large eggs

1

cup

sugar

1

tablespoon

grated lime zest

1/2

cup

fresh lime juice

1/2

cup

1 stick unsalted butter, cut into 8 pieces

1/2

cup

heavy cream

chilled

2

cups

fresh strawberries

hulled and thinly sliced
Instructions
Crust

Preheat the oven to 350°F.

Place the cookies in the workbowl of a food processor and process them until they are finely ground. Combine the crumbs, butter, salt, and vanilla in a medium-size mixing bowl and stir until the crumbs are moistened.

Press the mixture evenly across the bottom of a 9-inch pie plate and all the way up the sides of the pan, packing it tightly with your fingertips so it is even and compacted.

Bake the crust until it is golden and crisp, 6 to 8 minutes. Let it cool completely before filling it. (The crust may be wrapped in plastic wrap and frozen for up to 1 month.)

Pie

Combine the eggs, sugar and lime zest in a heavy saucepan and whisk until smooth. Add the lime juice and butter and cook over medium heat, whisking constantly, until the mixture is thickened, 7 to 9 minutes. Do not allow the mixture to come to a boil. Pour the hot lime curd through a fine strainer into a glass bowl. Place plastic wrap directly on the surface of the lime curd. Refrigerate the lime curd until it is cold and thick, at least 3 hours and up to 3 days.

In a medium-size mixing bowl using an electric mixer, whip the heavy cream until soft peaks form. Gently fold the whipped cream into the lime curd and then scrape the filling into the prepared pie shell. Cover the pie with plastic wrap and refrigerate it until the filling is completely set, at least 6 hours and up to 1 day.

Just before serving, arrange the strawberry slices in concentric circles on top of the filling.