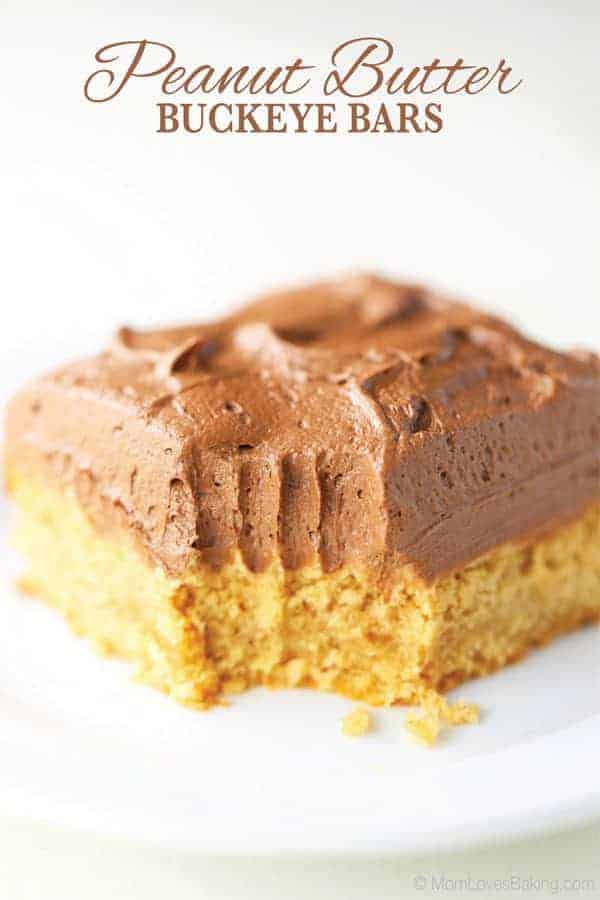 These Peanut Butter Buckeye Bars are like biting into a buckeye candy spread over a peanut butter cookie bar. The cookie bar part reminds me of a peanut butter blondie, then there's a sweet peanut butter filling topped with a chocolate fudge frosting. Chocolate peanut butter lovers unite!
Let's talk about buckeyes for a sec. Are you familiar with them? Just in case you aren't, they are sweet little peanut butter balls dipped in chocolate. My aunt Emily used to make them every Christmas and I looked forward to these magical treats all year long. When I was old enough to make them myself, I asked her for the recipe. One of the ingredients was Gulf brand wax. Ewww! I couldn't believe there was wax in something so delicious. I was intrigued and grossed out all at the same time.
But they were so good! I decided I didn't care and began my search for the mysterious wax that you could eat. To my surprise, it was very easy to find. I'm pretty sure I found it at Publix. There it was, right on the shelf in a box the size of a package of four sticks of butter. I made my own buckeyes and they came out just like aunt Emily's. They were a lot of work though which made me appreciate them all the more.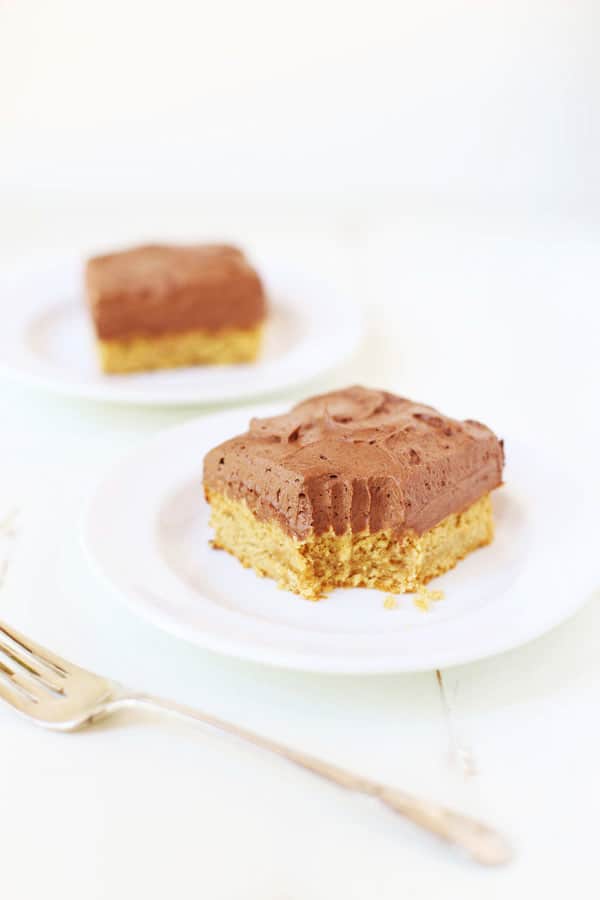 So if you're a fan of buckeyes, you'll love these Chocolate Peanut Butter Buckeye Bars for sure!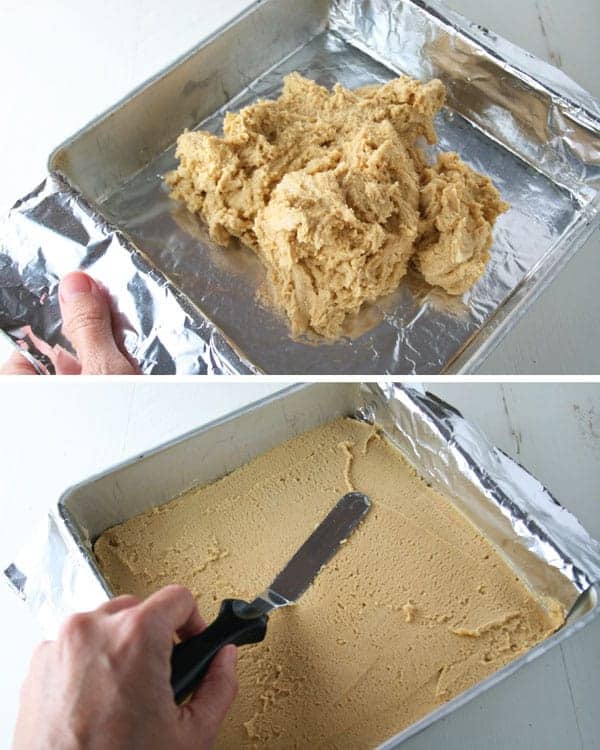 To make them, start by making your cookie bar batter and spreading into a square pan lined with aluminum foil and sprayed with cooking spray.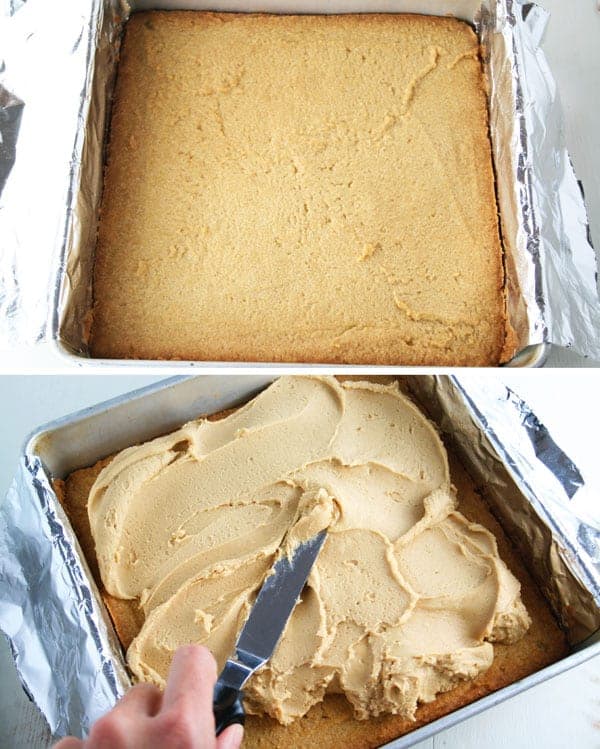 Bake the bars in a 350°F oven for about 20 minutes. Let cool and top with peanut butter filling.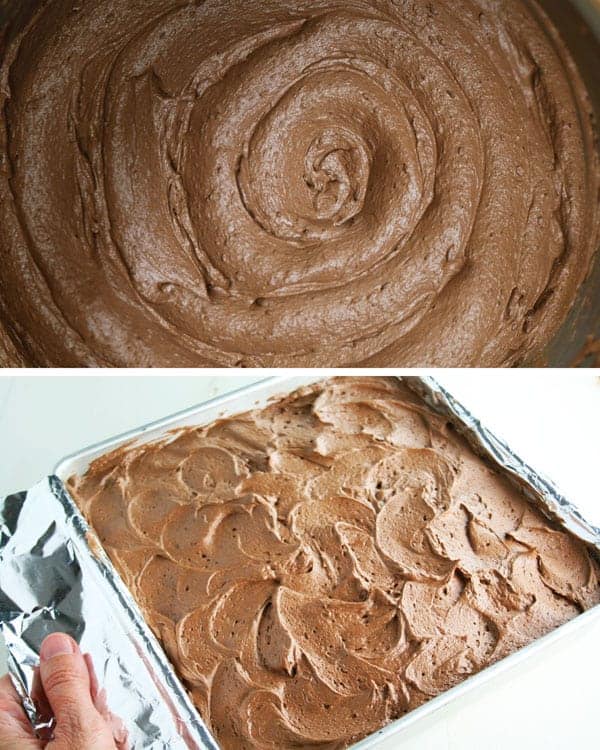 Whip up some homemade chocolate frosting and spread on top of the peanut butter layer.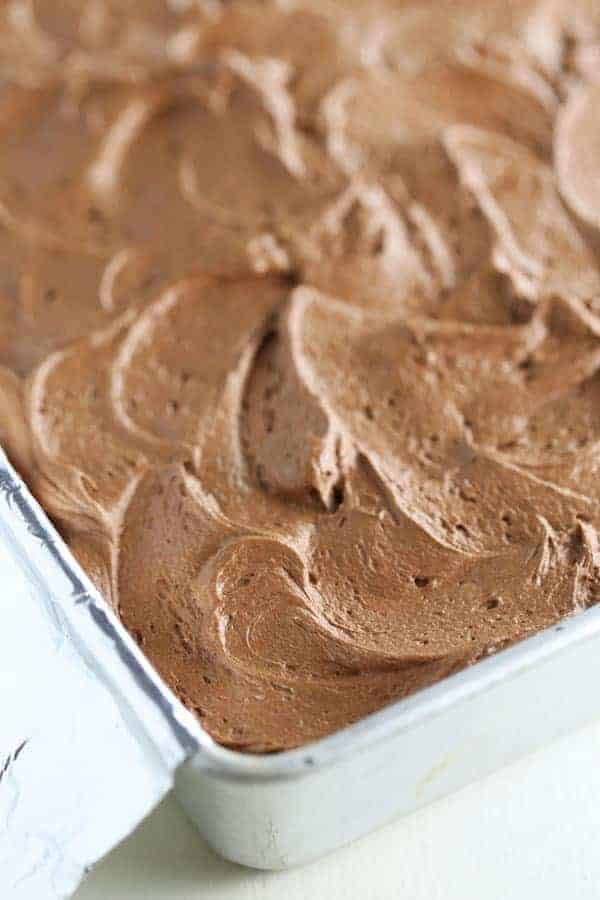 Slice into 16 bars and enjoy!
Note: Peanut Butter Buckeye Bars are featured on Southern Plate's Meal Plan Monday!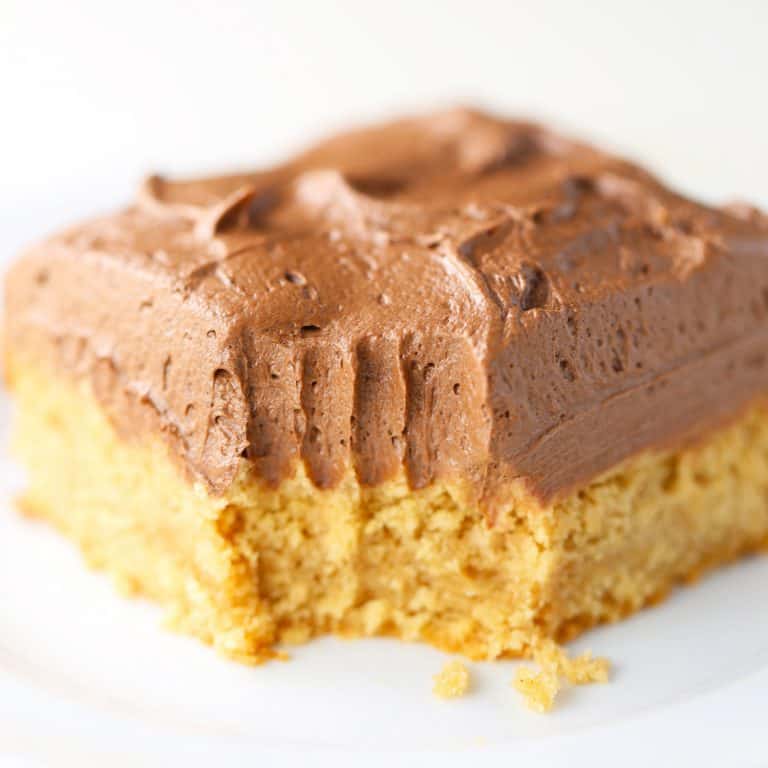 Print Recipe
Peanut Butter Buckeye Bars
Ingredients
For cookie bar layer:

1/2

cup

unsalted butter

softened

1/2

cup

creamy peanut butter

1/2

cup

sugar

1

egg yolk

1

teaspoon

vanilla

1

cup

all-purpose flour

1/4

teaspoon

salt

For filling:

6

tablespoons

unsalted butter

melted

3/4

cup

creamy peanut butter

1/2

teaspoon

vanilla

1 1/2

cups

powdered sugar

For frosting

6

tablespoons

unsalted butter

softened

2 3/4

cups

powdered sugar

2/3

cup

unsweetened natural cocoa powder

I used Scharffen Berger

1/2

cup

heavy whipping cream

1

tablespoon

vanilla
Instructions
For cookie bar layer:

Preheat oven to 350°F. Spray an 8x8 square baking pan with non-stick cooking spray, line with aluminum foil and spray again. Set aside.

Mix butter, sugar, egg yolk and vanilla. Stir in flour and salt until dough is well blended. Spread into prepared pan. Bake 18-22 minutes or until lightly browned on edges. Let cool.

For filling:

In a mixing bowl, combine melted butter, peanut butter, vanilla and powdered sugar. Beat until combined. Spread over cooled bars.

For frosting:

In a medium bowl, whisk together the powdered sugar and cocoa powder. Set aside. Place butter in large bowl and beat with an electric mixer on medium speed for 2 minutes. With mixer on low speed, gradually add half of the sugar and cocoa powder mixture, then half the cream. Beat on low until combined. Add remaining sugar/cocoa mixture and cream. Add vanilla. Beat on low until combined. Turn speed up to medium high and beat for 2-3 minutes. Frosting should be creamy and slightly shiny. If it's dull looking and too thick, add a little more cream. Try 1-2 more tablespoons cream, then beat again on medium for about 30 seconds. Spread frosting over peanut butter filling.

Slice and serve bars. Store covered at room temperature for one day or in the refrigerator for up to 5 days.
Nutrition