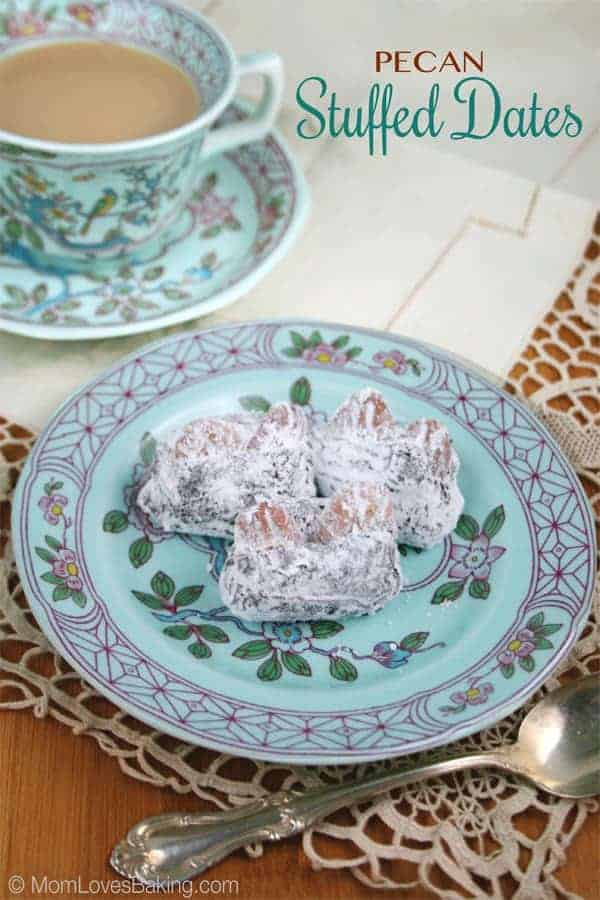 Have you ever had Medjool Dates? They are the best dates I've ever eaten. Soft, tender and sweet. And they make this easy treat even better. Just 3 ingredients. Toasted pecans, dates and powdered sugar. Pecan Stuffed Dates are simple and delicious! Plus, they're gluten free!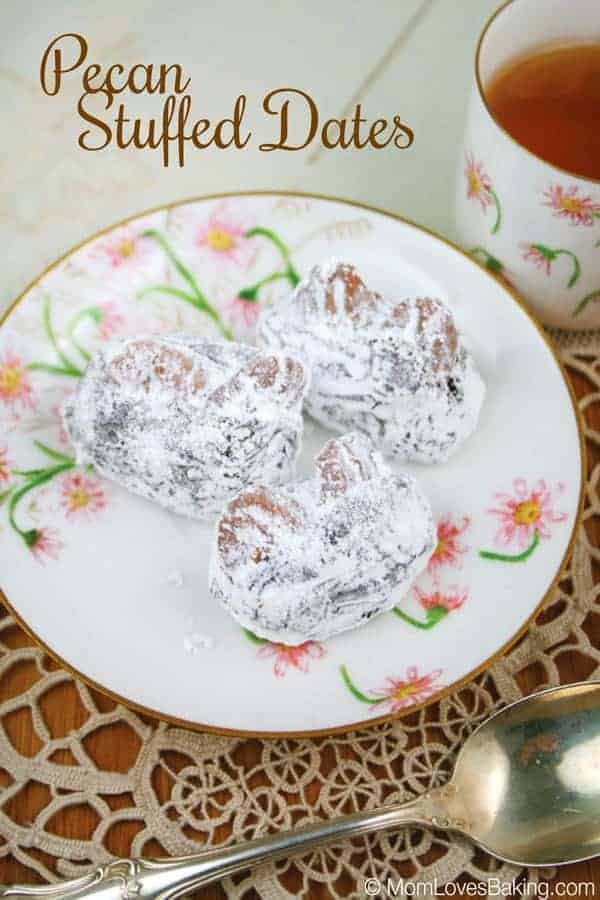 I made these for my step-dad's birthday a few weeks ago. His grandmother from Kentucky used to make them for him when he was a kid, so I thought it would be special to give him a sweet memory. He loved them!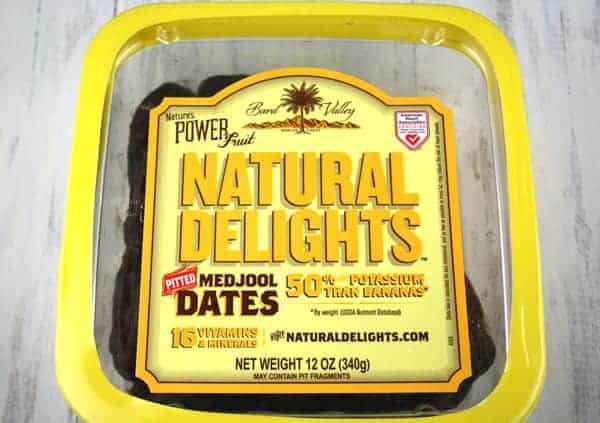 Here's what the Medjjool Dates package looks like. I thought they would be hard to find but I found them at Publix which is the closest grocery store to my house. Score!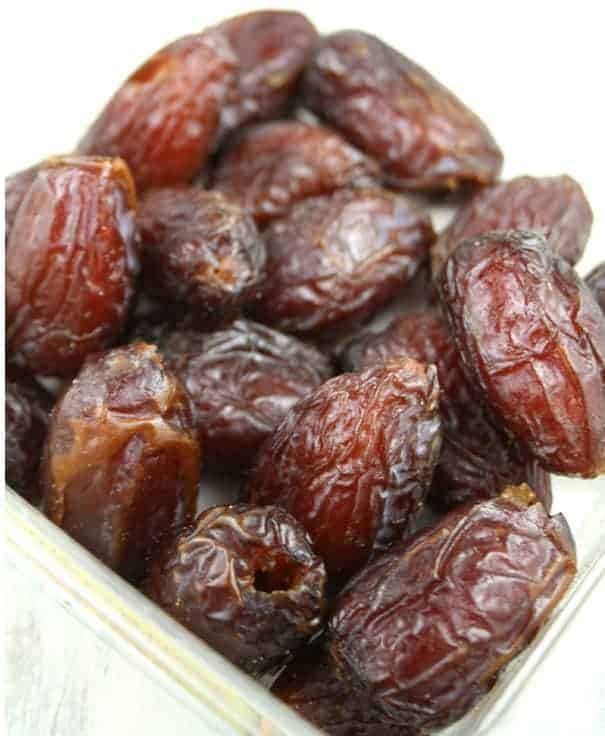 Did you ever have a date that was sort of tough and chewy? That's not these. They're just perfect!
First thing you do is cut a little slit in the side of each date.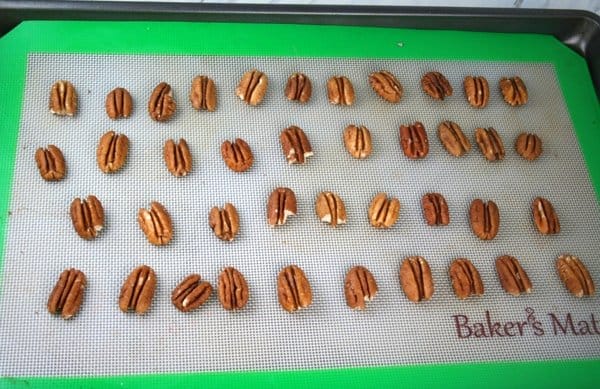 Toast the pecans in a 350°F. oven for 5-7 minutes. Don't let them burn.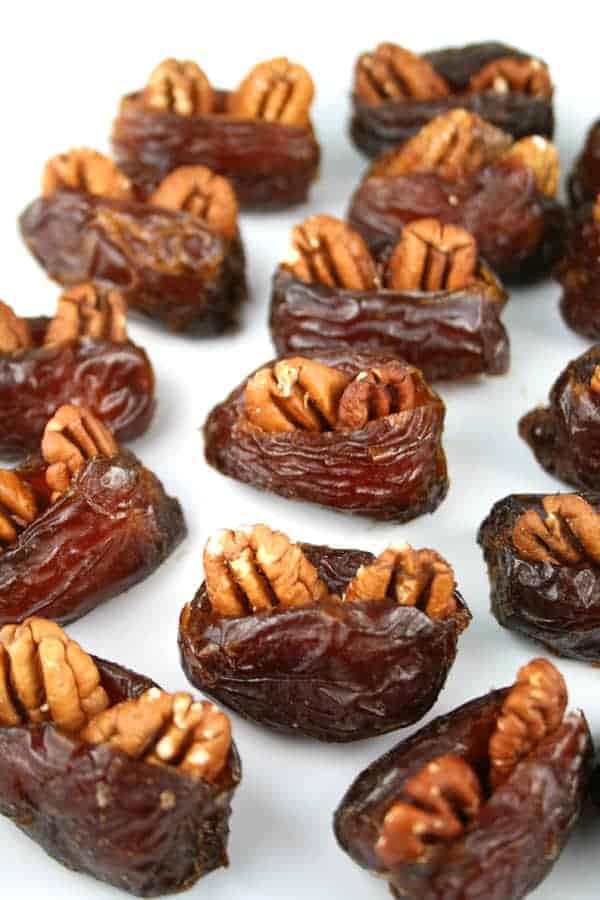 Place two pecans into the side of each date like this.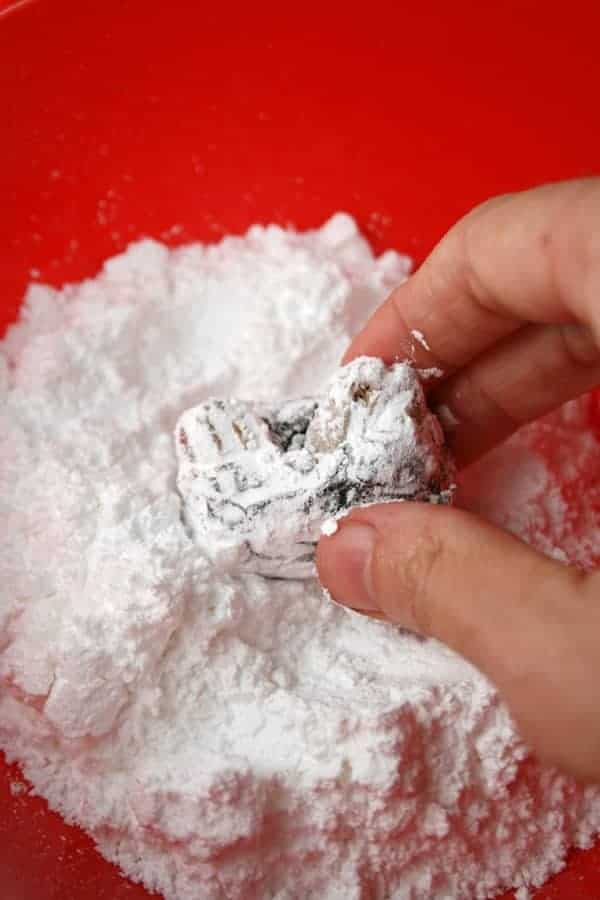 Toss them around in a bowl of powdered sugar.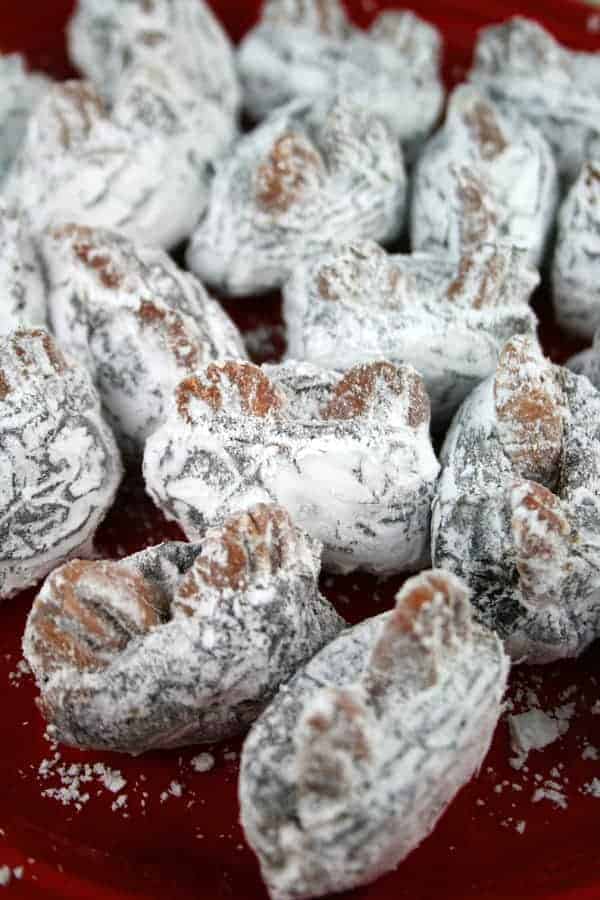 That's it! You're done. So fast and easy! I admit they're not the prettiest but they taste so good.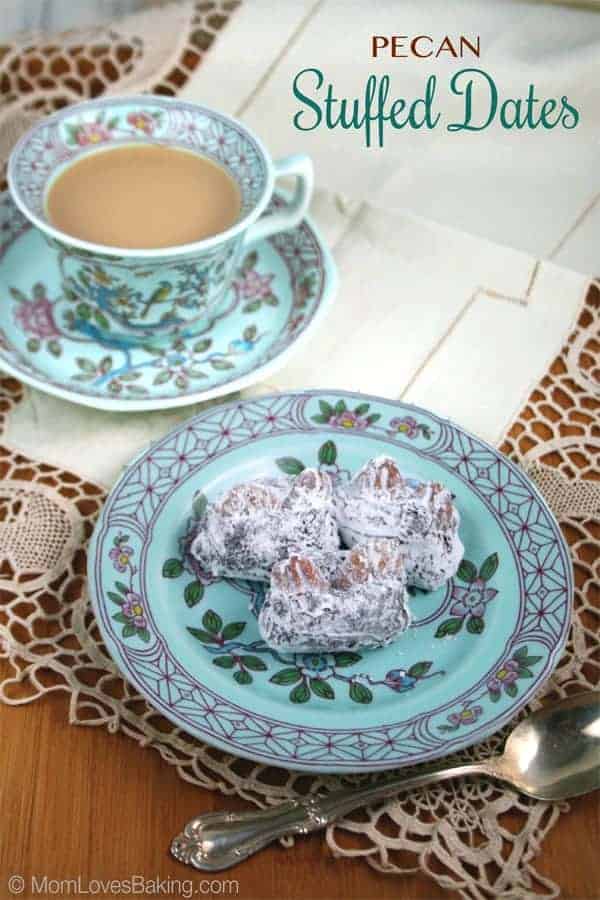 And they're delicious with your afternoon tea or coffee. Enjoy!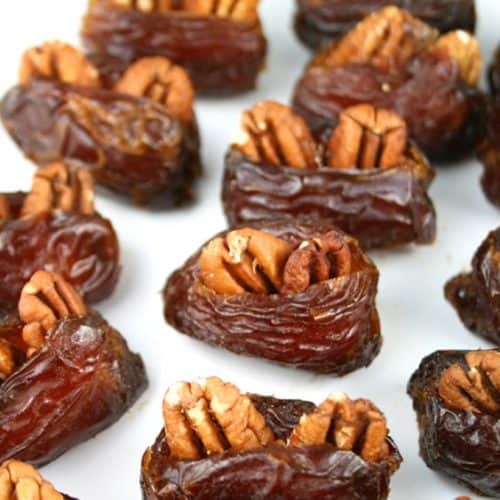 Pecan Stuffed Dates
Ingredients
1

12 oz/340g package Medjool Dates (about 17 dates)

36

Pecan halves

toasted

1/2

cup

powdered sugar
Instructions
Preheat oven to 350°F. Place pecans on a cookie sheet. Spread them out so they're not touching. Bake for 5-7 minutes. Be careful not to burn them. Let cool.

Cut a small slit in the side of each date. Do not cut them in half. Place 2 pecan halves in the side of each date.

Roll the pecan stuffed dates in powdered sugar. Serve. Store in a air tight container for 7-10 days.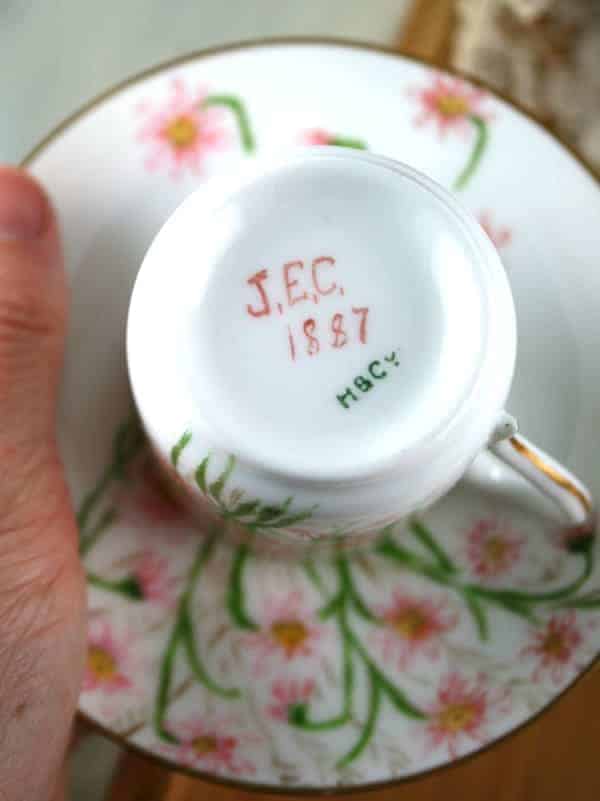 p.s. This beautiful teacup belonged to my great Aunt Jenny. It's got her initials on the bottom and the year 1887!