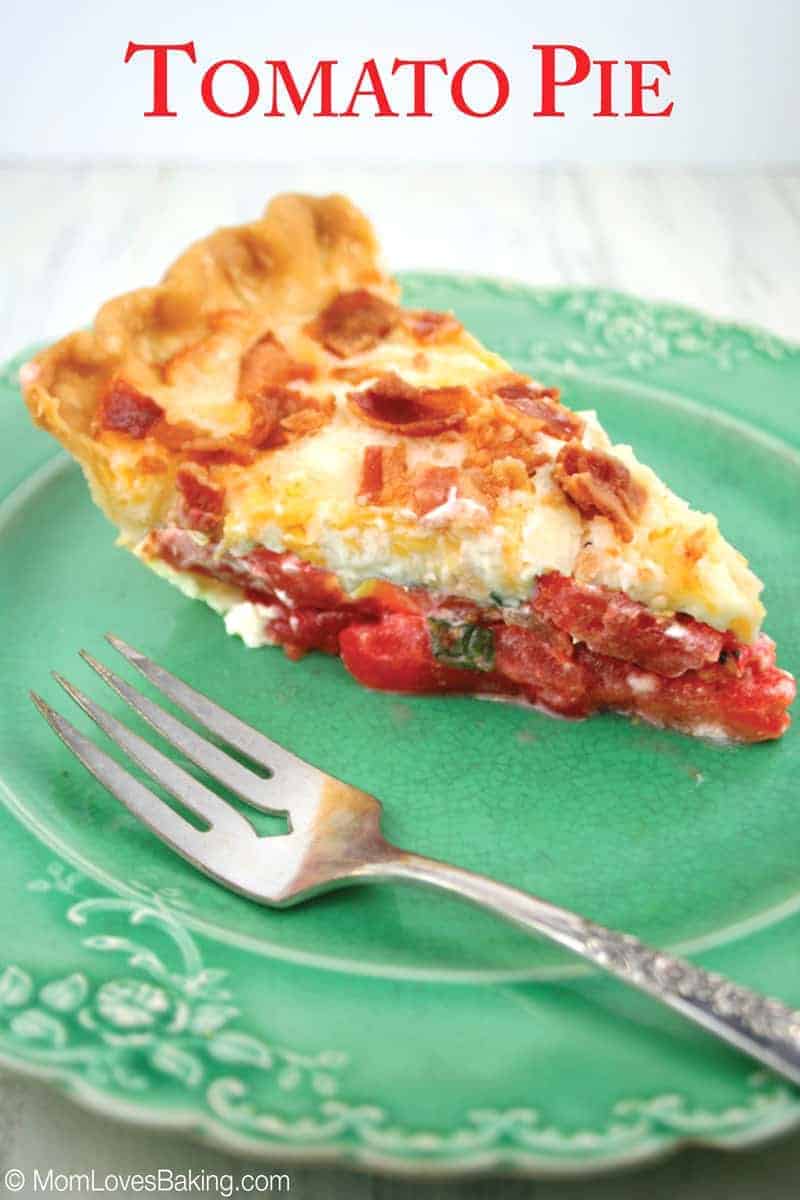 I've known about Tomato Pie for a long time but to tell you the truth, it just didn't appeal to me. I thought it sounded kind of strange. Well was I wrong! My friend, Mary, inspired me to make this pie. She made it and once I tasted it, I was hooked. Tomato Pie is surprisingly delicious and perfect for Summer. I love it!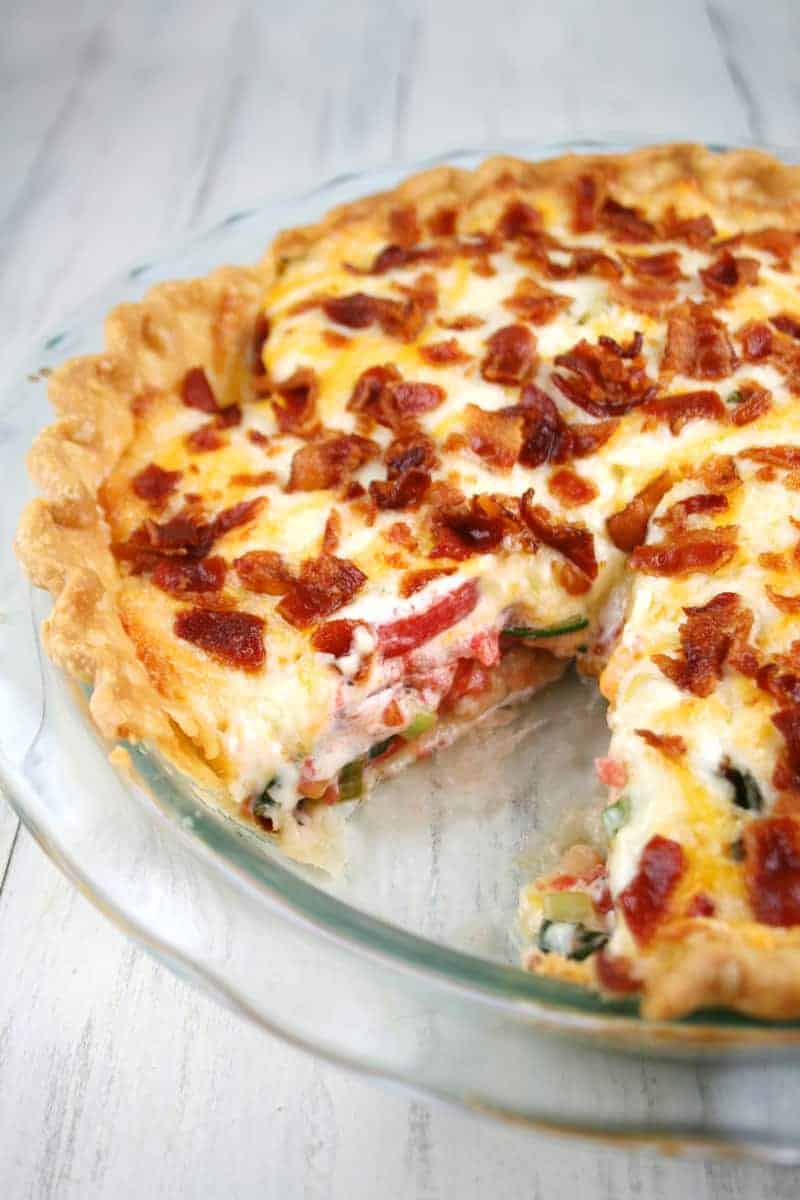 The simple ingredients make it total comfort food. Fresh tomatoes, green onions, and fresh basil create the first layer; topped with cheddar cheese, mozzarella cheese, mayonnaise and bacon. All in a basic pie crust and baked for 30 minutes. So good!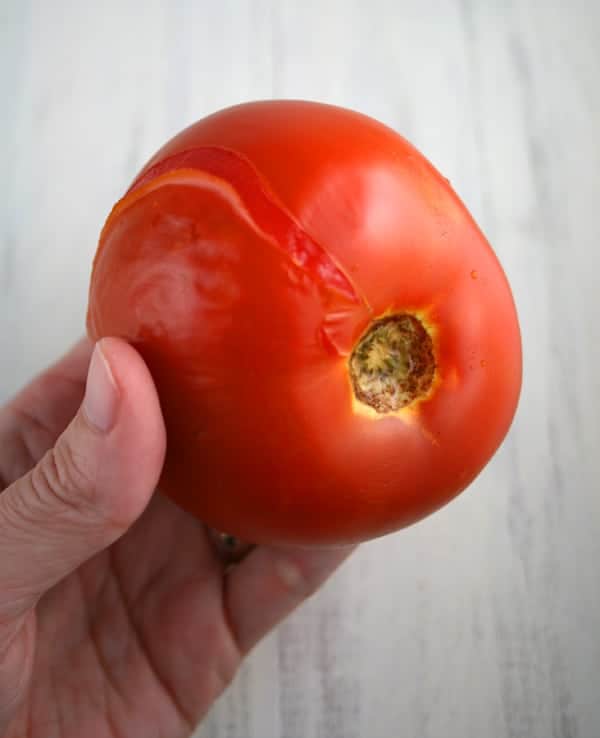 Mary used Paula Deen's recipe so I did too. The only exception is I added bacon for some extra protein and little bit of crunch on top.
The first thing you do is peel the tomatoes. I love Paula's method. Drop 4 tomatoes in boiling water for about 30 seconds, then put them in ice water. The skin will crack a little like this. That's what you want.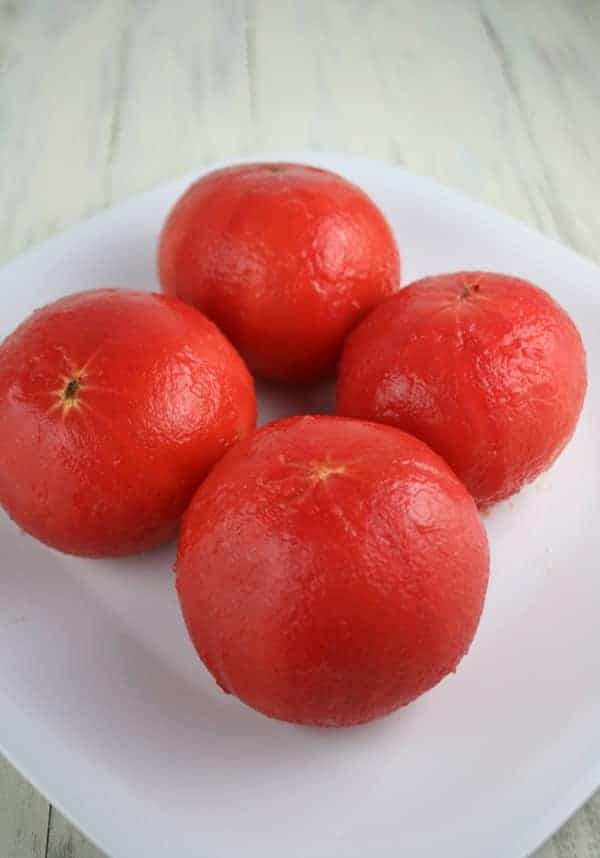 Peel each tomato. It's easy after you boil them. The skin just comes right off.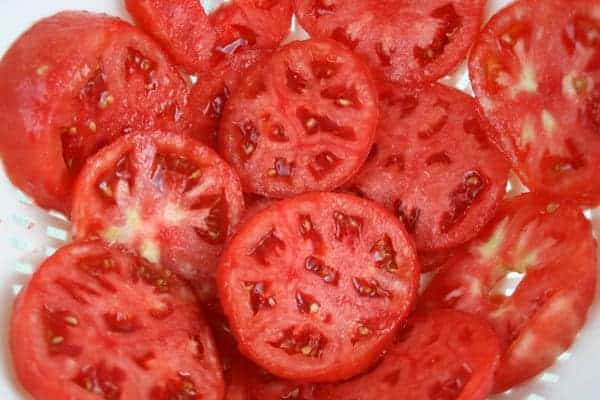 Slice the tomatoes and place in a colander in the sink. Sprinkle with salt and let them sit until some of the liquid has drained out of the tomatoes.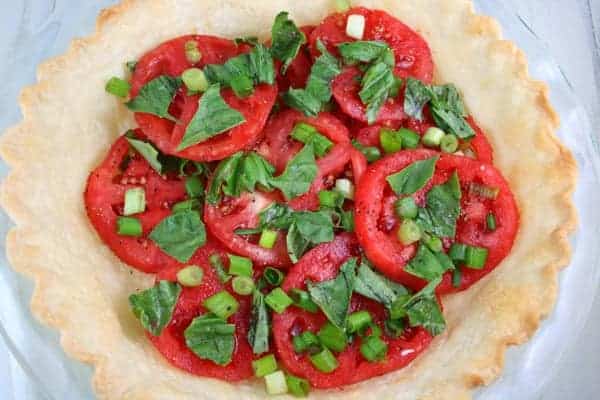 Place one layer of slice tomatoes in baked pie crust. Add half of the green onions and basil. Sprinkle with pepper. Repeat with second layer of tomatoes, onions, basil and pepper.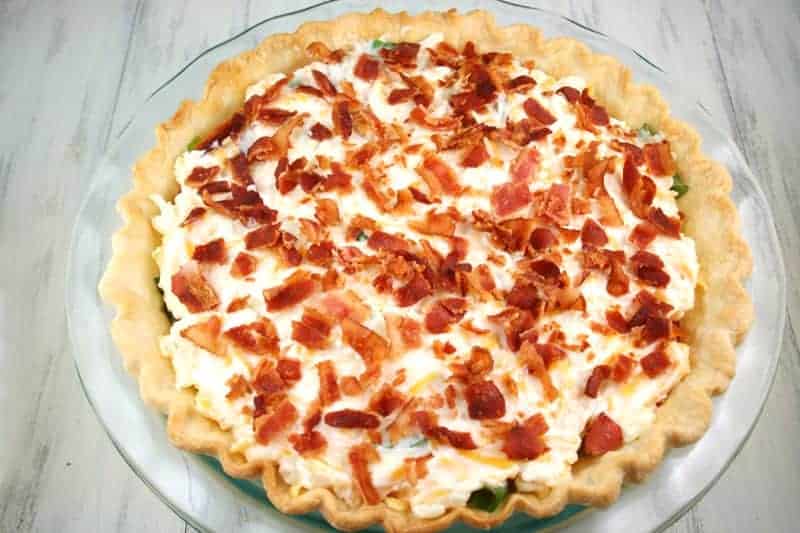 Combine 1 cup each of cheddar, mozzarella and mayonnaise. Spread over tomato mixture. Add the bacon crumbles on top. Bake at 350°F. for 30 minutes.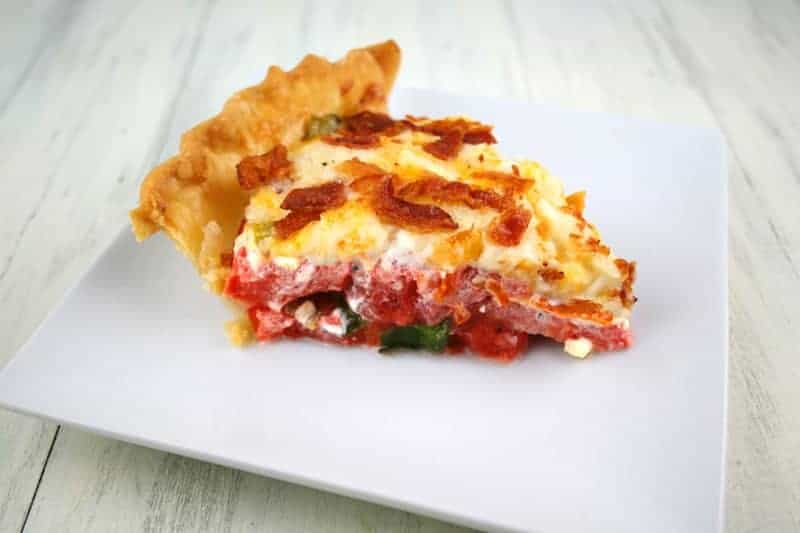 Let the pie cool slightly and serve warm. Enjoy!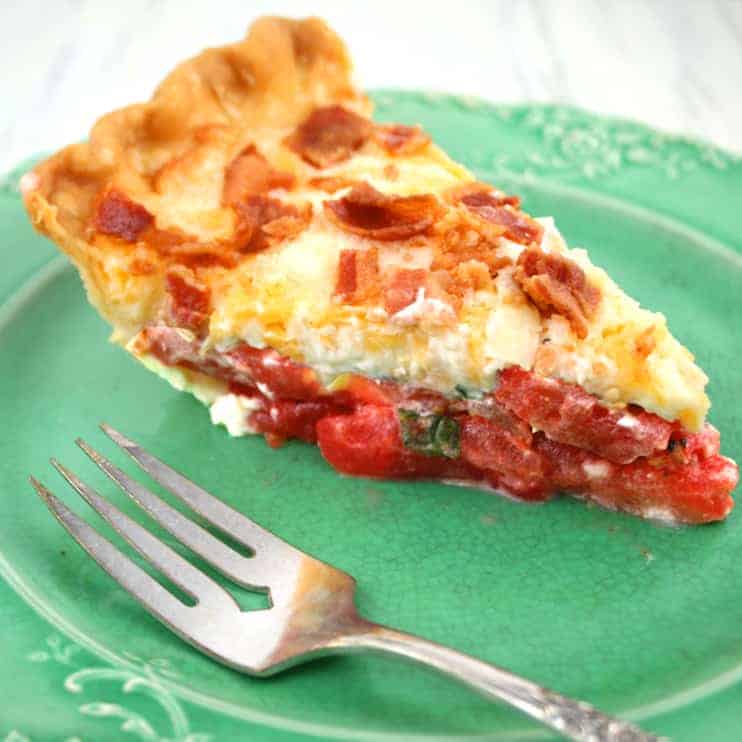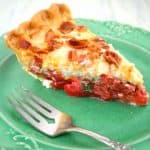 Print Recipe
Tomato Pie
Ingredients
4

large tomatoes

peeled and sliced

10

fresh basil leaves

chopped

3

green onions

chopped

1

9-inch pre-baked deep dish pie shell (I used Pillsbury)

1

cup

85g grated sharp cheddar cheese

1

cup

90g grated mozzarella cheese

1

cup

205g mayonnaise

Salt and pepper

8

slices

of cooked bacon

crumbled
Instructions
Preheat oven to 350°F.

Place the tomatoes in boiling water for 30 seconds, then immediately place in a bowl of iced water. This will make the skin easier to peel. Slice the peeled tomatoes and place slices in a colander in the sink. Sprinkle with salt and allow to drain for 10 minutes.

Place one layer of tomato slices in the bottom of the prepared crust. Sprinkle with pepper, to taste. Add half of the basil and onions. Repeat with remaining tomatoes (sprinkled with pepper), basil and onions.

Combine the cheese and mayonnaise. Spread mixture over tomatoes. Add the bacon and bake for 30 minutes or until lightly browned.

Let it cool slightly before slicing. Serve warm. Store covered in refrigerator for several days.

Recipe adapted from Paula Deen