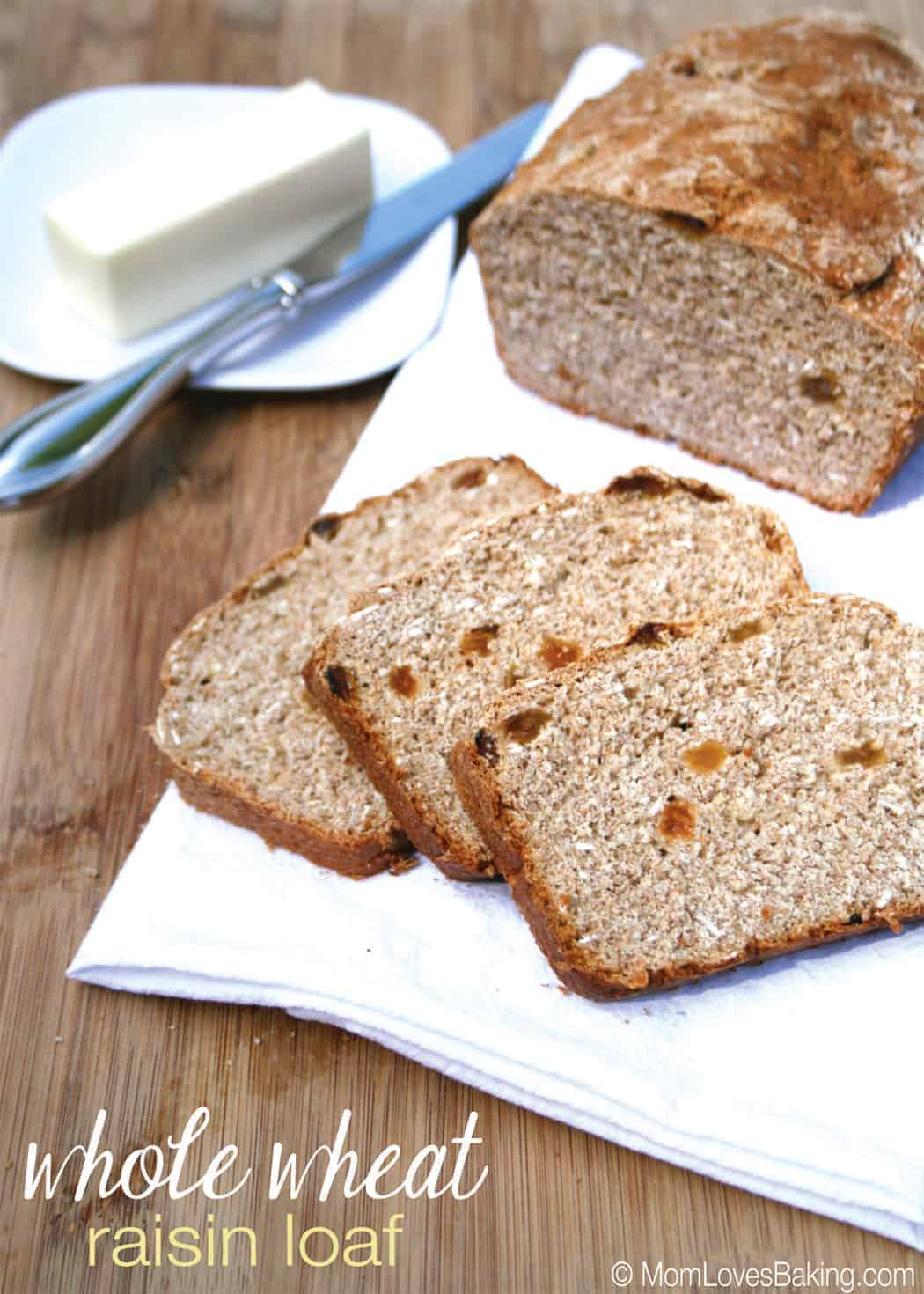 Whole Wheat Raisin Loaf was 1 of 2 winners at the 27th Pillsbury Bake-Off in 1976. Recipe on Pillsbury.com by Lenora H. Smith of Baton Rouge, Louisiana.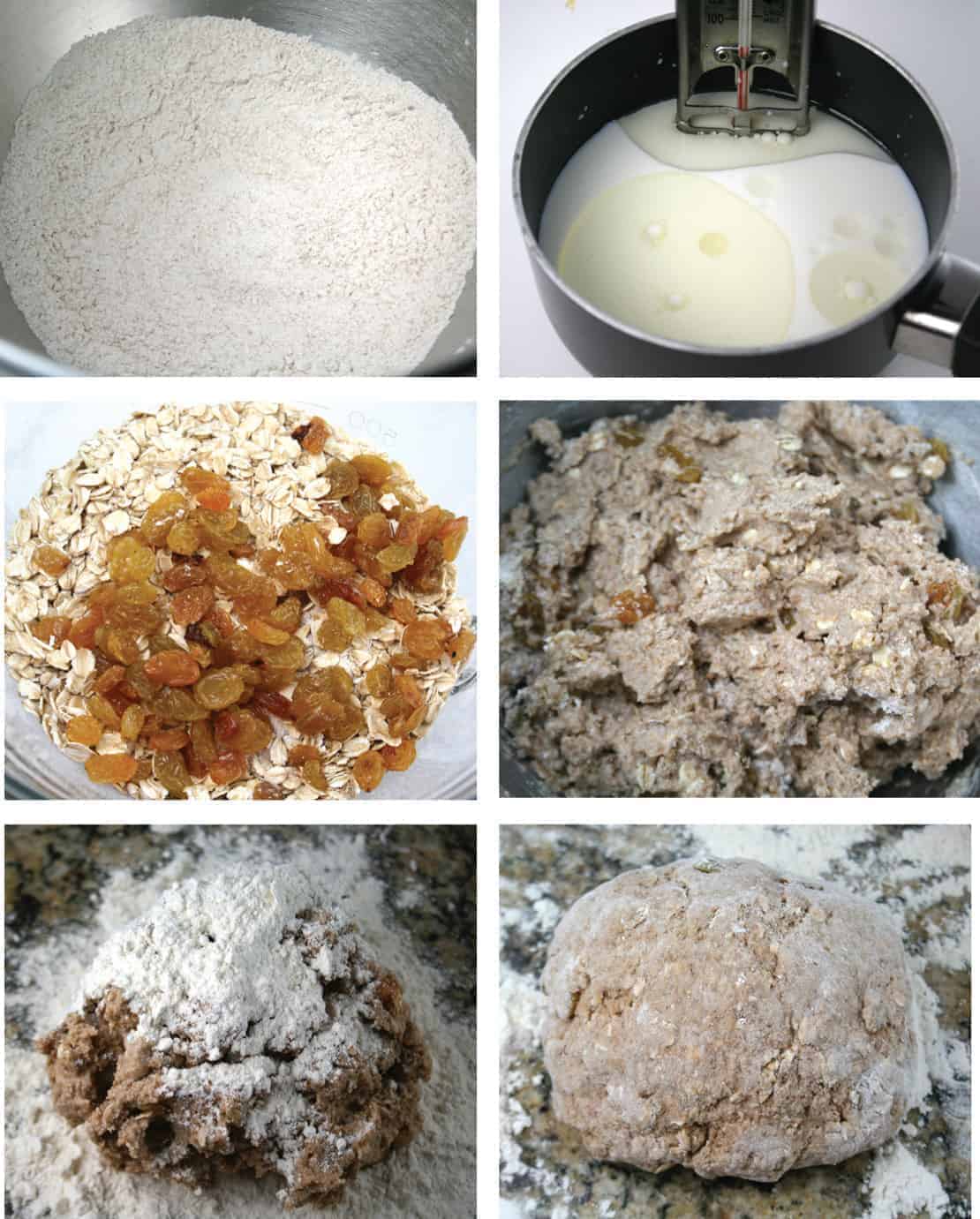 I have to admit that yeast breads are a bit intimidating for me. But I'm committed to making all 52 recipes in this silly baking project of mine, so here we go. My advice to you is to follow the recipe instructions very closely and you should be fine. It's very important to not overheat the yeast, so I would recommend using a candy/deep fry thermometer when heating up the milk, water and oil mixture. It should be no hotter than 130°F.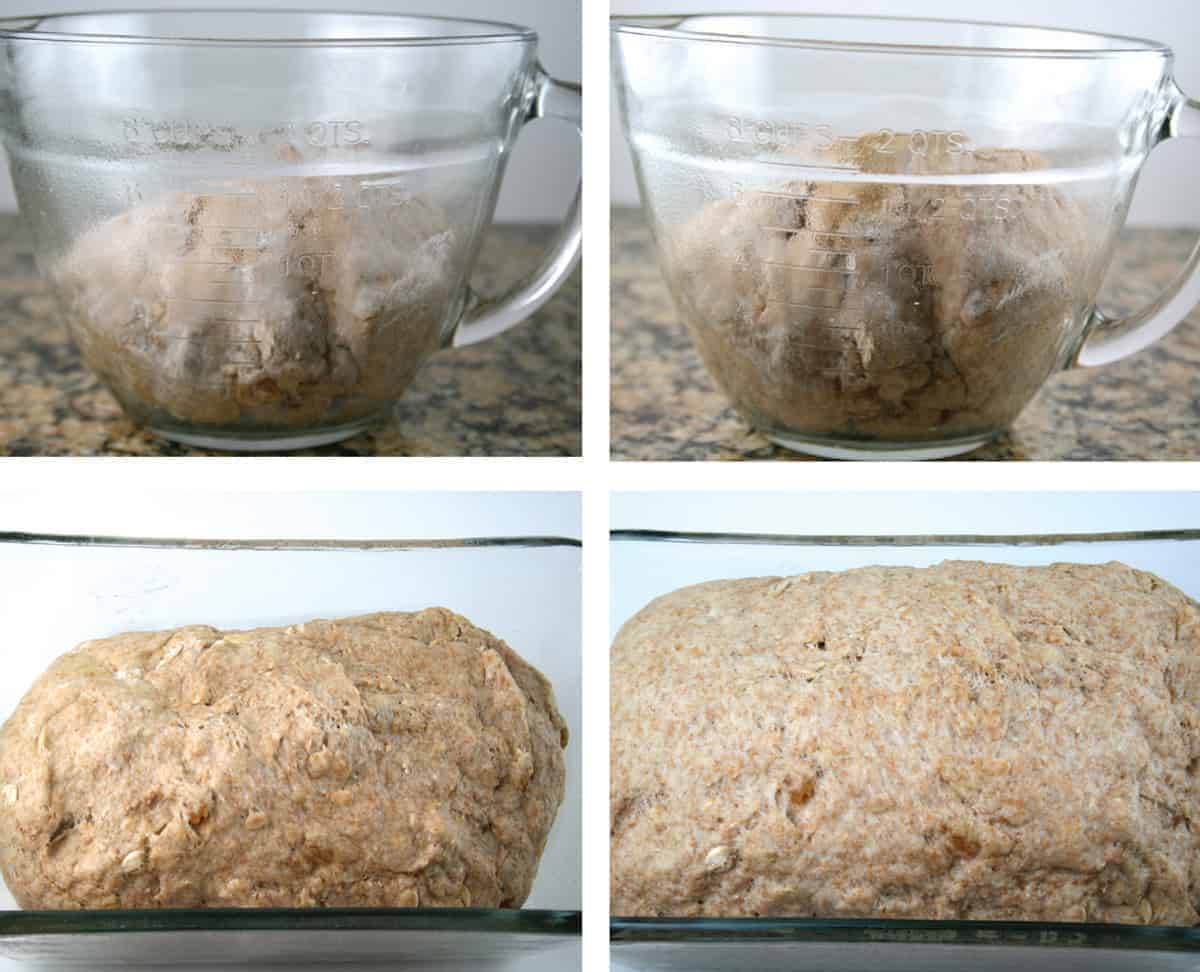 Patience is also a necessity when making homemade bread. There are a lot of steps and a lot of waiting for the dough to rise which I have to admit is not my favorite thing to do. The recipe recommends letting it rise in a warm place. I usually turn the oven on for a few minutes, then turn it off and put the covered dough in. As you can see, my dough didn't rise a huge amount. But never fear, I still proceeded to bake it and I think it turned out just fine. I really like the flavor and texture of this bread.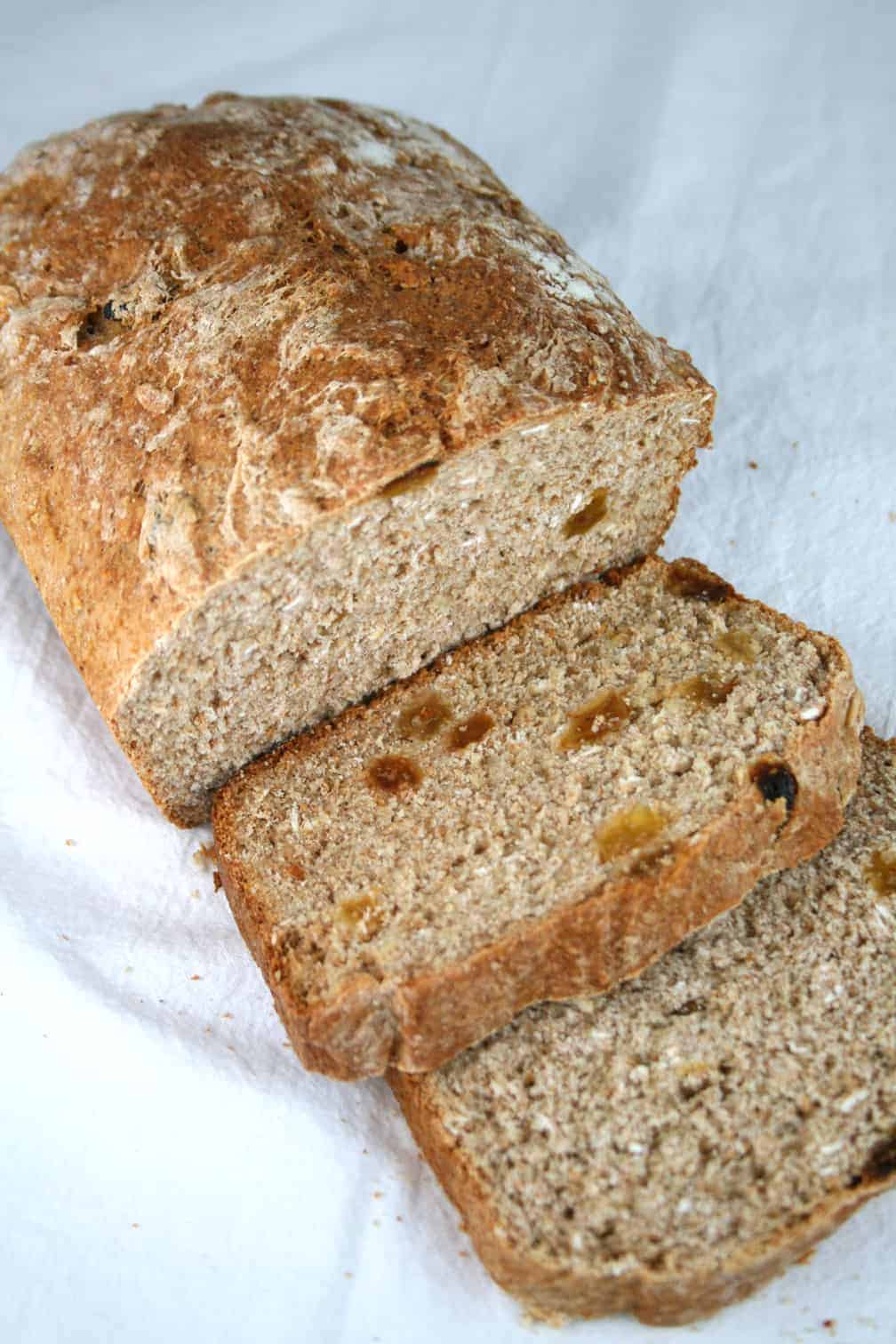 This bread is so good slathered with softened real butter. Or you could toast it and serve with butter and jam. The raisins add just a hint of sweetness and texture. Let me know if you try this recipe and have better luck with the dough rising.
Print Recipe
Whole Wheat Raisin Loaf
Ingredients
Recipe courtesy of Pillsbury®

2 to 3

cups

Pillsbury BEST® All Purpose or Unbleached Flour

1/2

cup

sugar

3

teaspoons

salt

1

teaspoon

cinnamon

1/2

teaspoon

nutmeg

2

pkg. active dry yeast

2

cups

milk

3/4

cup

water

1/4

cup

oil

4

cups

Pillsbury BEST® Whole Wheat Flour

1

cup

rolled oats

1

cup

raisins

1

tablespoon

margarine or butter

melted

1

teaspoon

sugar

if desired
Instructions
In large bowl, combine 1 1/2 cups all purpose flour, 1/2 cup sugar, salt, cinnamon, nutmeg and yeast; mix well. In medium saucepan, heat milk, water and oil until very warm (120 to 130°F.). Add warm liquid to flour mixture; blend at low speed until moistened. Beat 3 minutes at medium speed. By hand, stir in whole wheat flour, rolled oats, raisins and an additional 1/4 to 3/4 cup all purpose flour until dough pulls cleanly away from sides of bowl.

On floured surface, knead in remaining 1/4 to 3/4 cup all purpose flour until dough is smooth and elastic, about 5 minutes. Place dough in greased bowl; cover loosely with greased plastic wrap and cloth towel. Let rise in warm place (80 to 85°F.) until light and doubled in size, 20 to 30 minutes.

Grease two 9x5 or 8x4-inch loaf pans. Punch down dough several times to remove all air bubbles. Divide dough in half; shape into loaves. Place in greased pans. Cover; let rise in warm place until light and doubled in size, 30 to 45 minutes.

Heat oven to 375°F. Uncover dough. Bake 40 to 50 minutes or until loaves are deep golden brown and sound hollow when lightly tapped. If loaves become too brown, cover loosely with foil during last 10 minutes of baking. Immediately remove from pans; cool on wire racks for 1 1/2 hours or until completely cooled. Brush tops of loaves with margarine; sprinkle with 1 teaspoon sugar.