50th Birthday Cake Fail is the story of a 3-tiered, wonky, fondant cake with polka dots, stripes and an unhappy ending.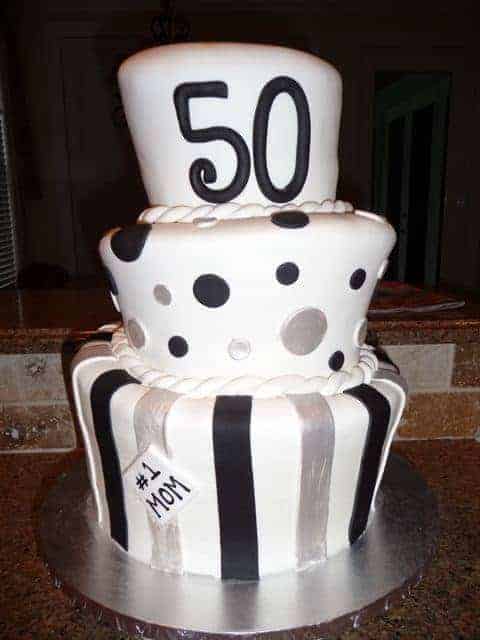 If you've been following my blog, you know that I just moved. And I have no kitchen because we are renovating. That means I can't bake which feels very weird to me. What's a girl to do!
I've been going through boxes and found some old photos from my cake business days. I'd forgotten about this cake delivery disaster and thought it was a story that needed to be told.
So this is less of a recipe and more of a cautionary tale. Spoiler alert: the cake doesn't make it in the end.
Once upon a time, way back in 2010, there was a girl from Georgia who wanted to order a beautiful cake for her mother's 50th birthday. The party was going to be in Florida, so she went on the internet and found a capable baker who could bake said cake. She wanted it to be extra special so she and the baker went about designing the glorious cake via many emails flying back and forth. They settled on a 3-tiered vanilla cake with raspberry filling, covered in fondant. It was very popular at the time to make cakes that were a little crooked and looked like they were falling over, so that's what the girl wanted for her mother's birthday cake. Add some stripes, polka dots, the number 50 and the words "#1 Mom" and the design was complete.
The cake came out great. It was perfect and just like the Georgia girl had ordered. All I needed to do was get it to the church on time. Well, not a church but the party. The big event was about an hour away.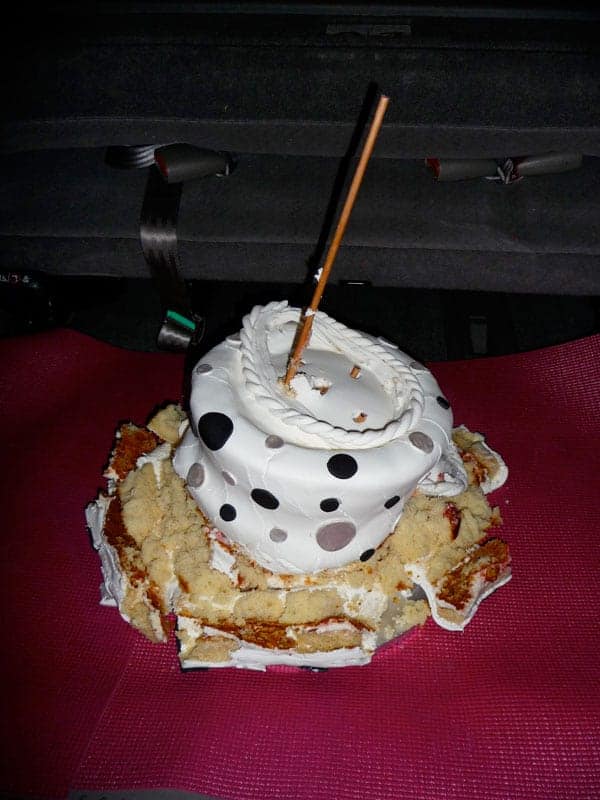 As you can see, the cake didn't travel well. It's actually still a mystery to me as to what happened. I did have some trouble finding the venue and at one point got a little lost and had to make a u-turn. I think it was the u-turn that did it. I arrived (on time) to the party with the cake. I parked my van and walked to the back to open the trunk. I was in disbelief when I saw the cake! It didn't fall over but it looked like it had just imploded on itself. The bottom layer just completely gave way and the whole thing was just a crumpled mess as you can see from this photo. The top tier with the number 50 was the only cake that survived so I carefully removed it before taking this picture.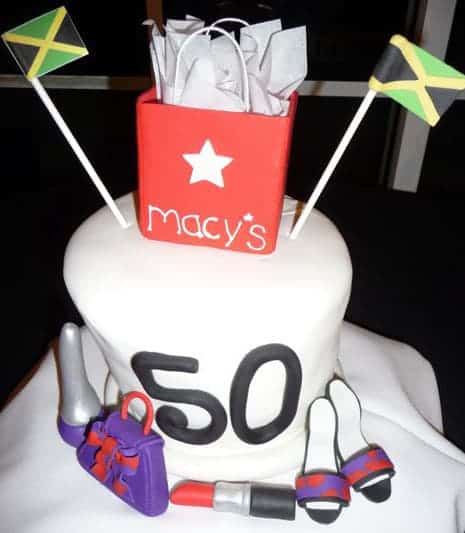 I was able to deliver the top tier and place it on the serving table along with adorable fondant decorations that I had made by hand. I was so happy with how the Macy's bag, nail polish, purse, lipstick and shoes had turned out. They were supposed to be placed in various spots around the cake and it was going to look so cute! So disappointing! But the girl and her mother were so kind. I couldn't believe how calm they were about the whole thing. Meanwhile I was having a complete panic attack!
Luckily they had another cake to display and the middle section of the cake wreck was still edible. The kitchen crew sliced and plated it for the guests to enjoy. The only request the mother and daughter had was that they wanted half of the cost of the cake back and I had no problem with that.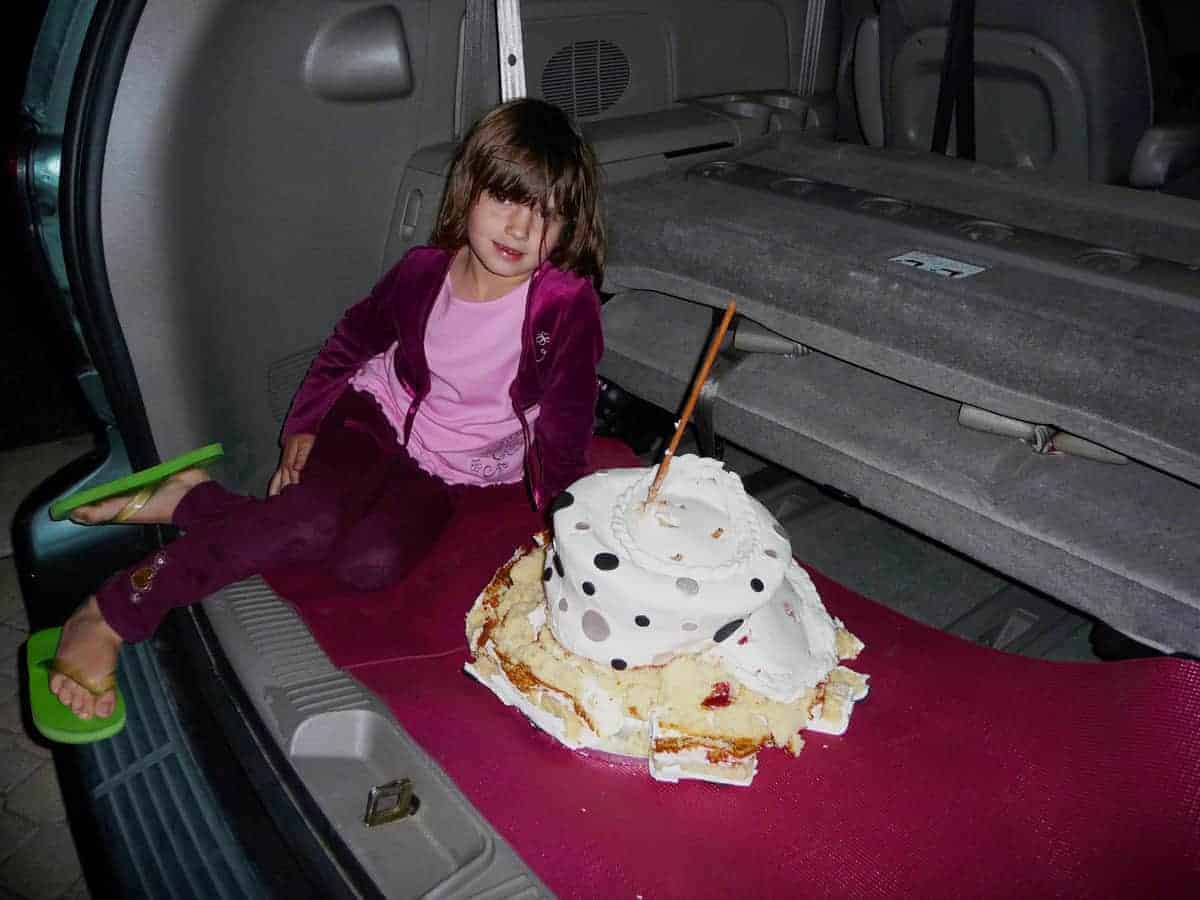 I was so grateful that my sweet girl was with me. She was a big help and the 50th Birthday Cake Fail is an experience she will surely never forget!
Moral to the story: Don't make a u-turn while driving with a 3-tiered, wonky, fondant cake with polka dots and stripes in your trunk.
Note: The recipe I used for this birthday cake comes from one of my all time favorite cookbooks called The Cake Bible. It was not the recipe's fault that the cake got destroyed and I still love the white cake recipe from this book. It's so amazingly good! I highly recommend it! You can find it here on Amazon (affiliate):

Looking for an extra special birthday cake recipe? I've got you covered. Check out this Perfect Vanilla Cake with The Best Chocolate Frosting Ever.