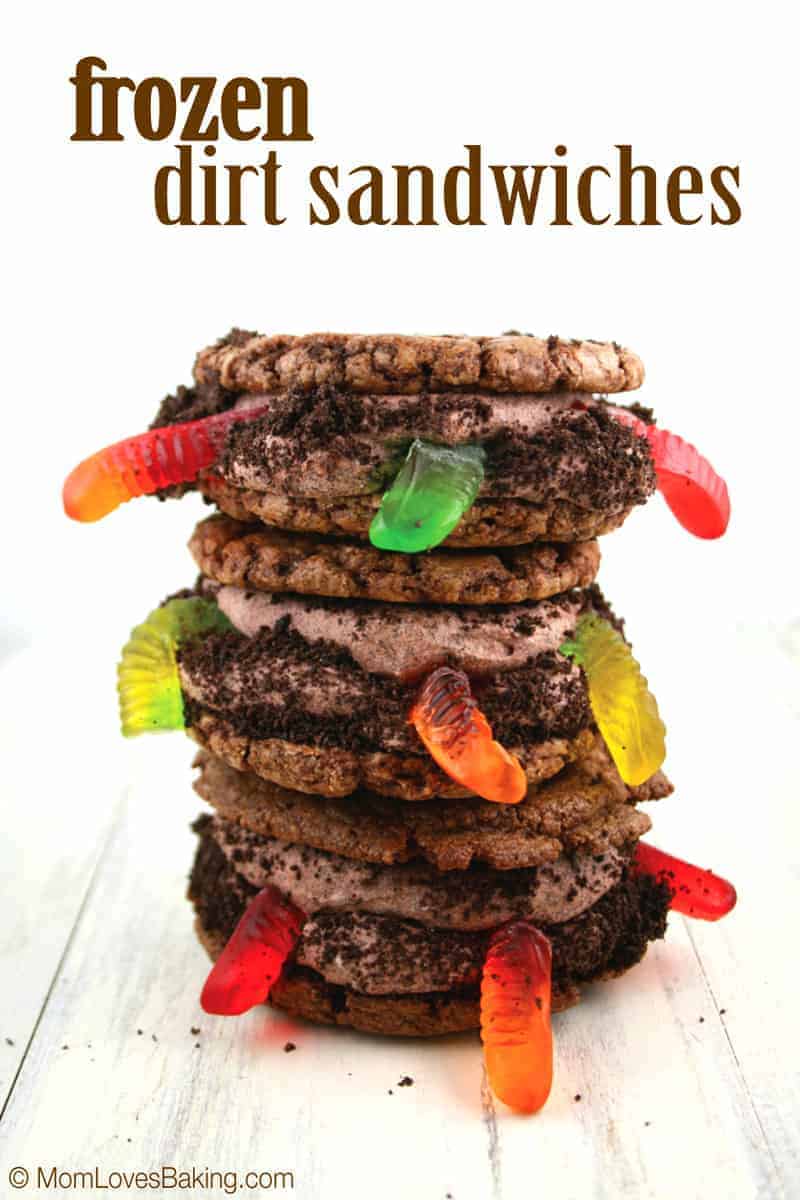 A cross between dirt cake and ice cream sandwiches. Frozen Dirt Sandwiches are a mixture of whipped topping, pudding and cookie crumbs in between fresh baked chocolate cookies. Don't forget the gummy worms. It's a playful dessert the kids will love.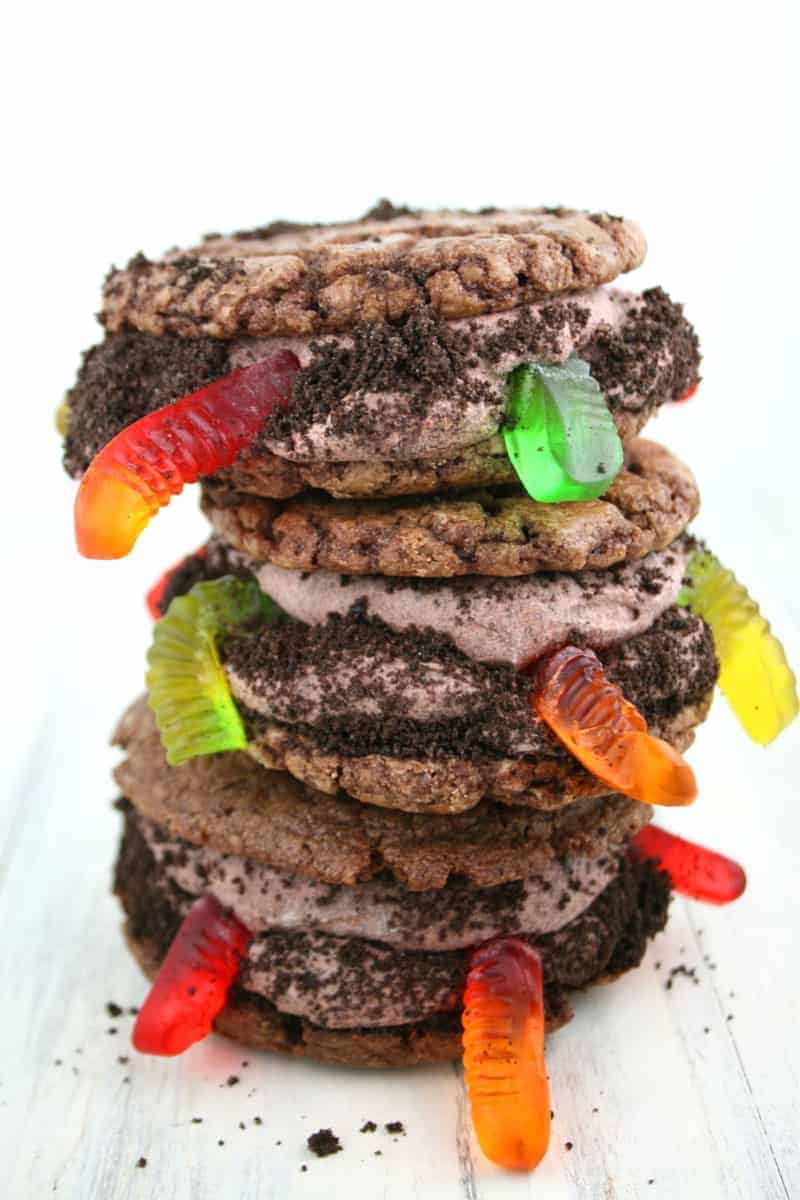 For all you grown-up kids that used to make pretend mud pies, these Frozen Dirt Sandwiches are for you!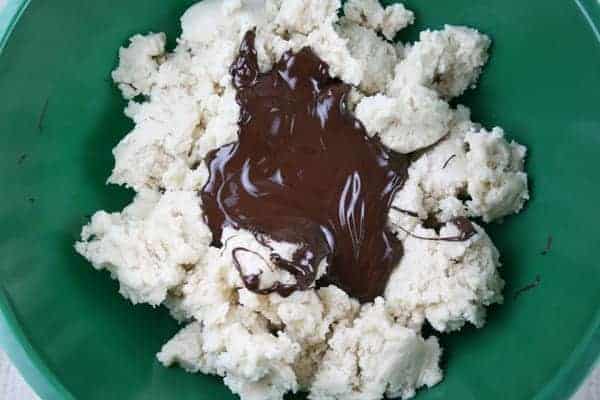 Start with Pillsbury cookie dough. Just break up the dough, then add melted chocolate and flour. Mix until the chocolate and flour are completely combined.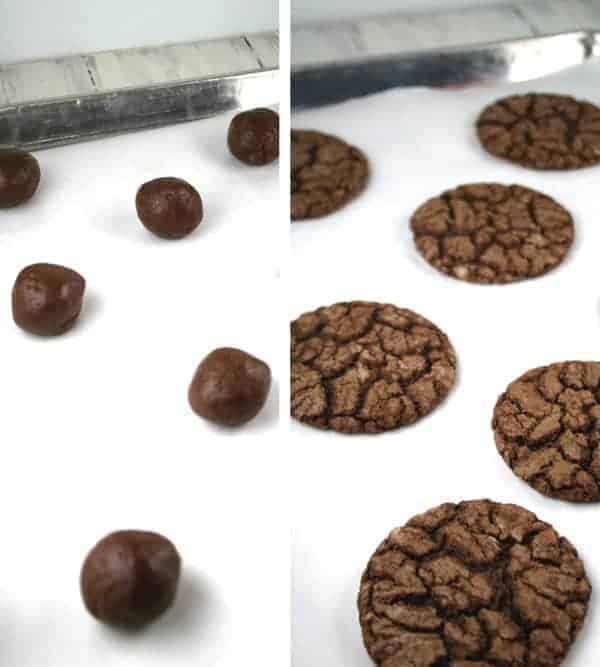 Shape dough into 18 balls. Bake at 350°F. for 15-17 minutes. Let cool. These will be the "bread" for your sandwiches.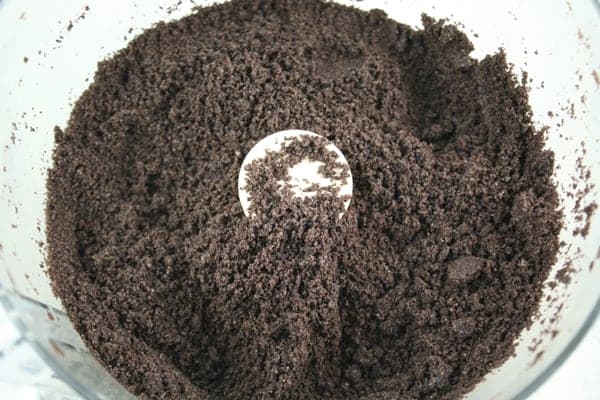 Meanwhile, make your dirt. Crush Oreo cookies in a food processor. Reserve one cup for later.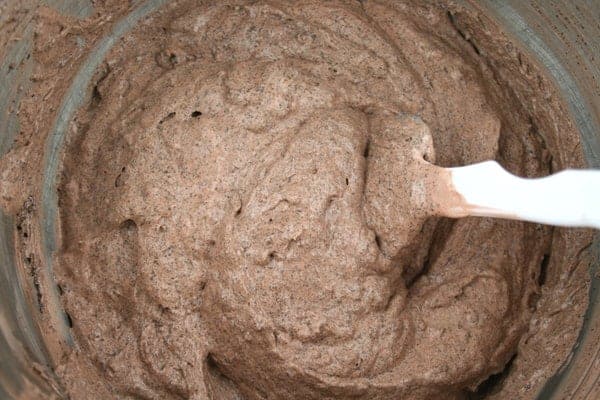 Prepare a box of chocolate pudding, then stir in whipped topping and remaining crushed Oreo cookies. Let it chill in refrigerator for about an 1 hour.
Pretty gummy worms.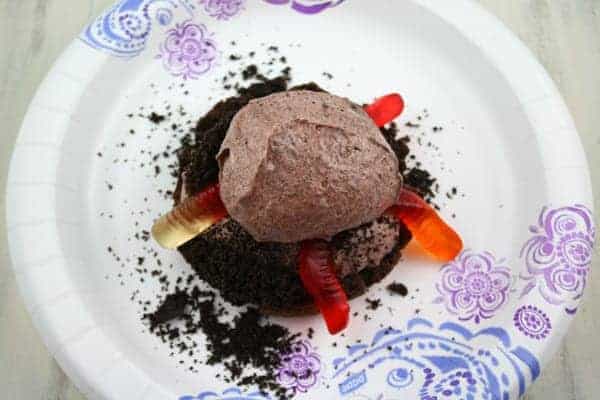 Using an ice cream scoop, scoop about 1/4 cup of pudding mixture onto cookie. Sprinkle with crushed Oreo cookies (dirt). Place 2 gummy worms, another scoop of pudding mixture, more dirt and another cookie on top. Repeat. Freeze until set.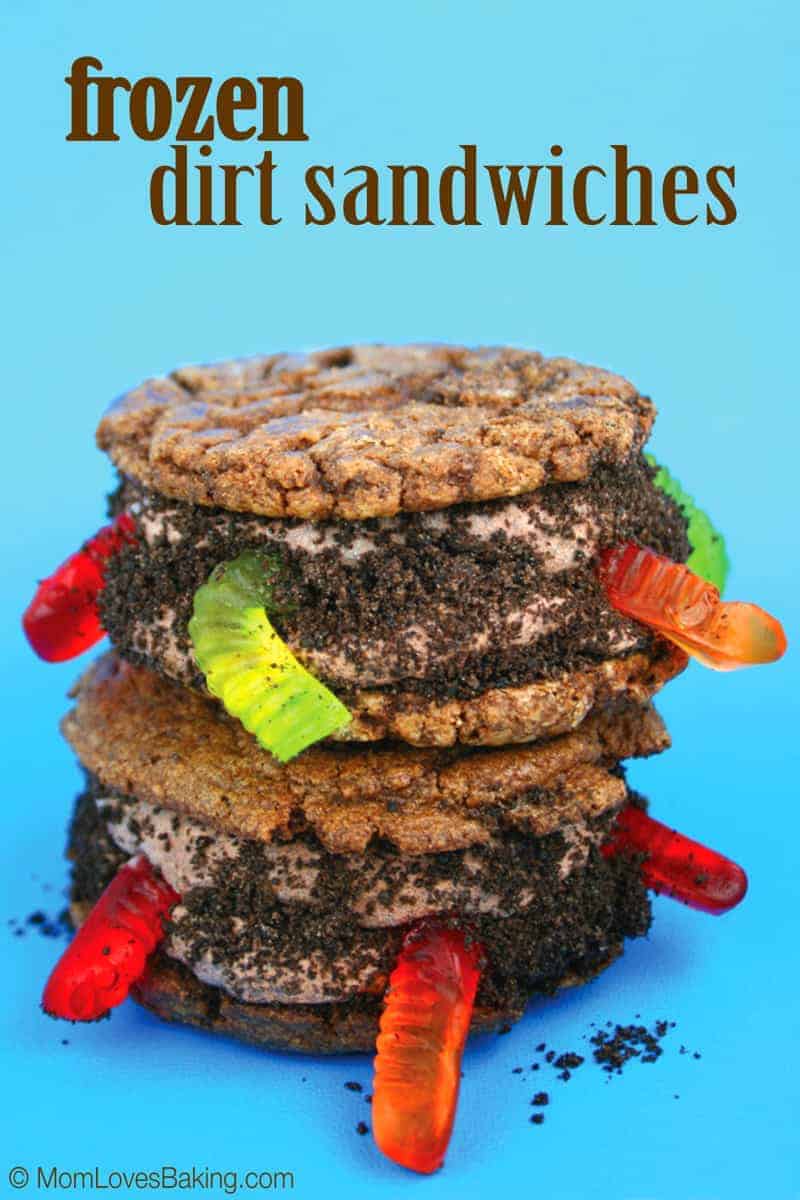 Once you take them out of the freezer, let them thaw about 10 minutes before eating.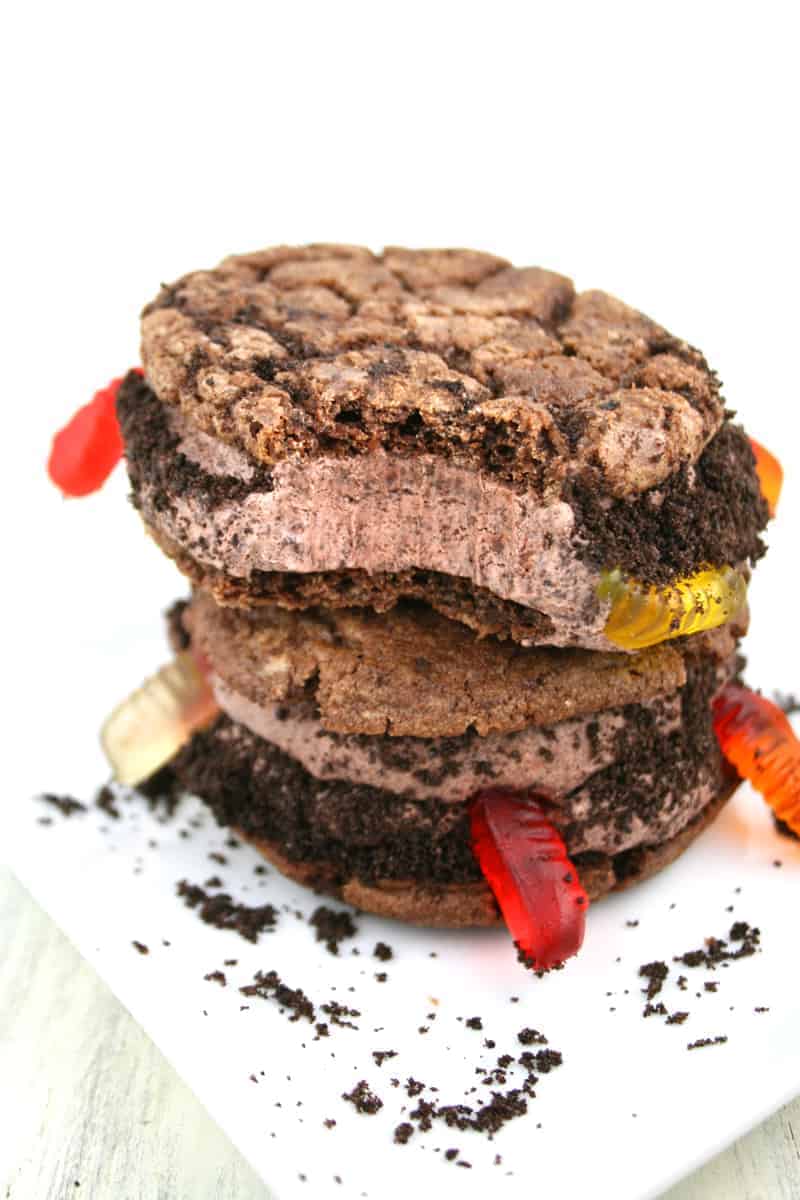 A fun treat for the young or young at heart!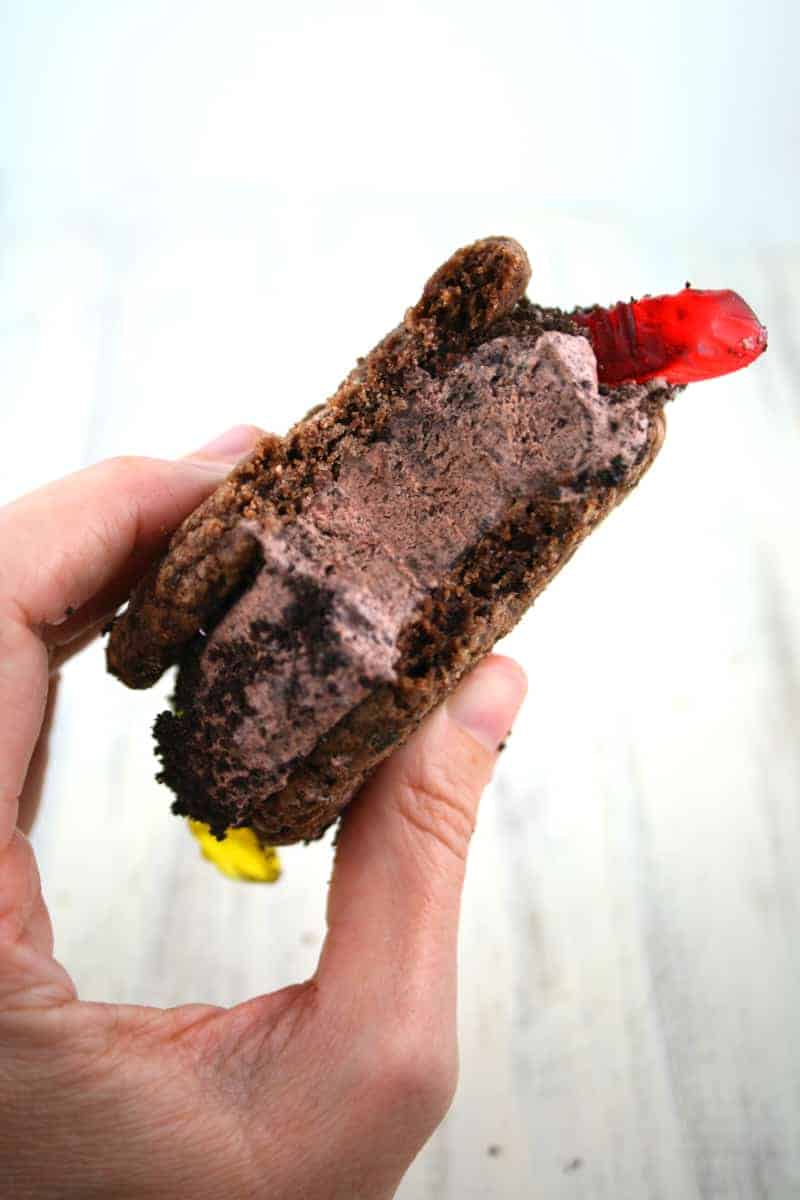 Perfect way to cool off at a summer party.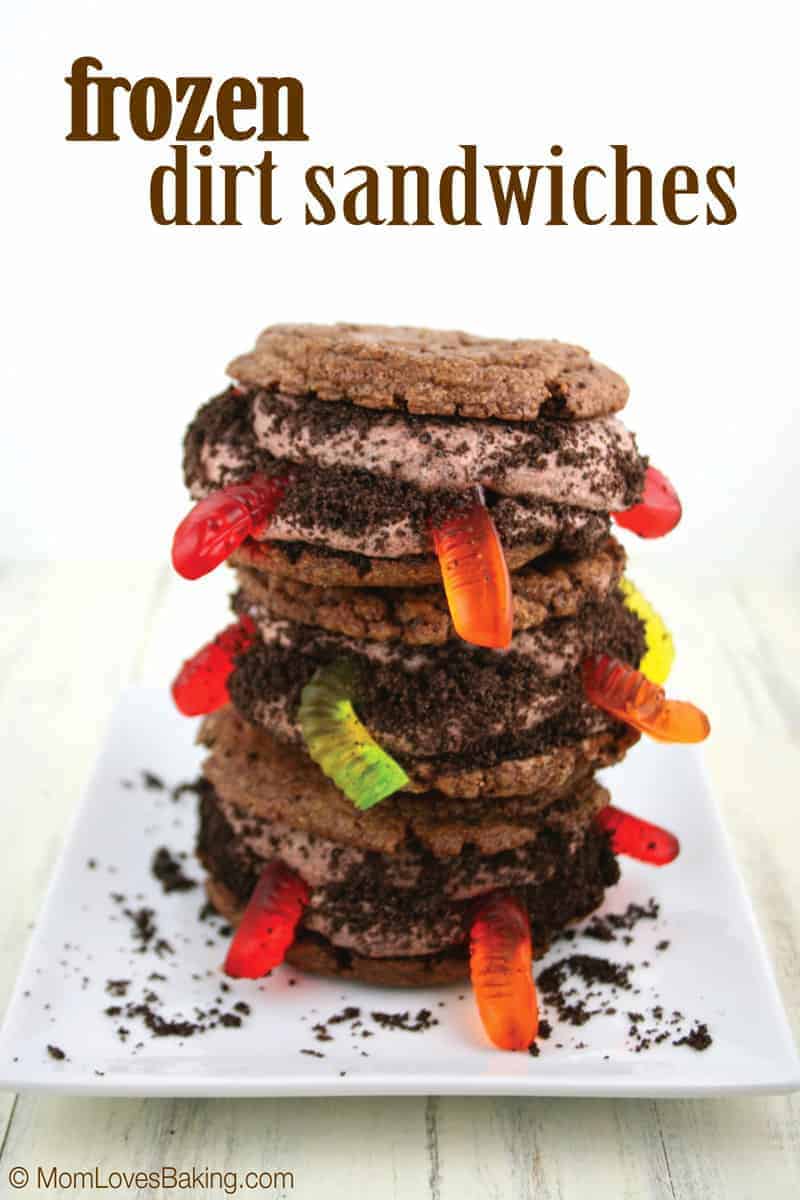 And my favorite part is the name. When was the last time you said you were having Frozen Dirt Sandwiches for dessert?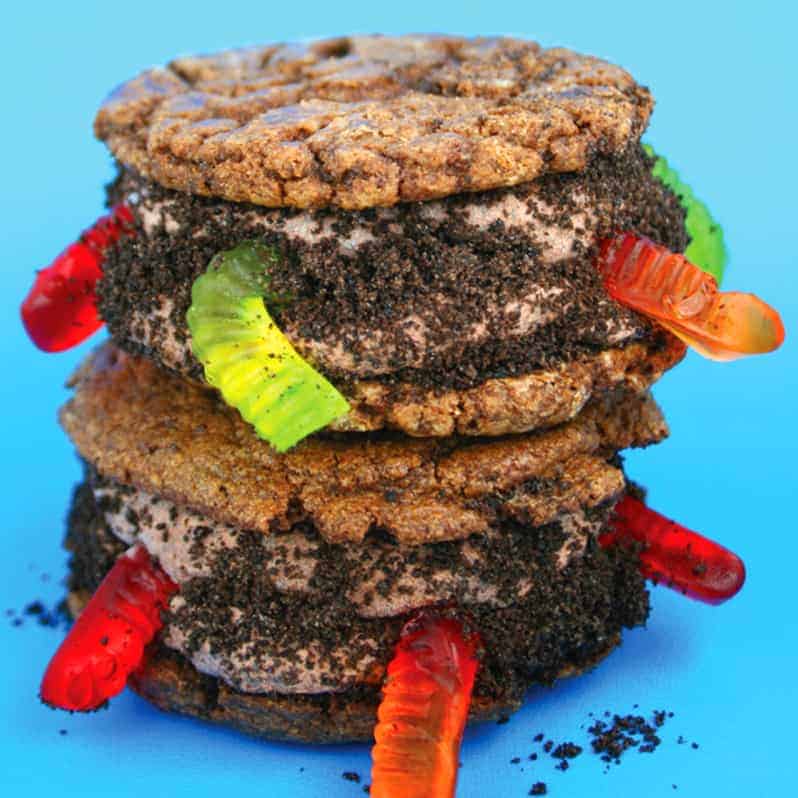 Frozen Dirt Sandwiches
Ingredients
1

package refrigerated sugar cookie dough

I used Pillsbury

4

ounces

113g semisweet baking chocolate, melted in cooled for 10 minutes (I used Baker's)

2

tablespoons

all-purpose flour

29

chocolate sandwich cookies

340g - (I used Oreo cookies)

1

3.9 ounce/110g package chocolate instant pudding

2

cups

450 mL cold milk

8

ounces

226g frozen whipped topping, thawed (I used Cool Whip)

18

gummy worms
Instructions
Preheat oven to 350°F. Line two large cookie sheets with parchment paper.

In large bowl, break up cookie dough. Stir or knead in melted baking chocolate and flour until well blended.

Shape dough into 18 balls. Place balls 3 inches apart on prepared cookie sheets.

Bake 14-17 minutes or until set. Let them cool for 30 minutes. These will be the "bread" for your frozen dirt sandwiches.

Meanwhile, crush the chocolate sandwich cookies (such as Oreo cookies). I used a food processor but you could also put them in a large resealable plastic bag and crush them with a rolling pin. You should have about 3 1/4 cups of cookie crumbs. Set aside.

Next, make the pudding. Pour the dry pudding mix into a large bowl, then add the cold milk. Whisk everything together until all of the dry pudding dissolves and it's smooth and free of lumps. You can use an electric mixer, if you wish.

Let the pudding sit for about 5 minutes, until it thickens and is no longer liquid.

Add the whipped topping and 2 1/4 cups of the cookie crumbs. Stir to combine. Place in refrigerator to firm up a bit, about 30-45 minutes.

To assemble, using an ice cream scoop, scoop about 1/4 cup of pudding mixture onto one cookie. Sprinkle with some of the remaining cookie crumbs. Add 2 gummy worms. Scoop another 1/4 cup of pudding mixture on top. Sprinkle more cookie crumbs and top with another cookie. Repeat process to make a total of 9 sandwiches. (Note: I assemble them on small paper plates. Once they were assembled, I placed them right into the freezer. You might not want to handle them again until they are frozen. They will look prettier that way.) Place in freezer until set, at least 2 hours or overnight.

To serve, let them thaw for about 10 minutes before serving. Store covered in freezer for up to 2 weeks (if they last that long).