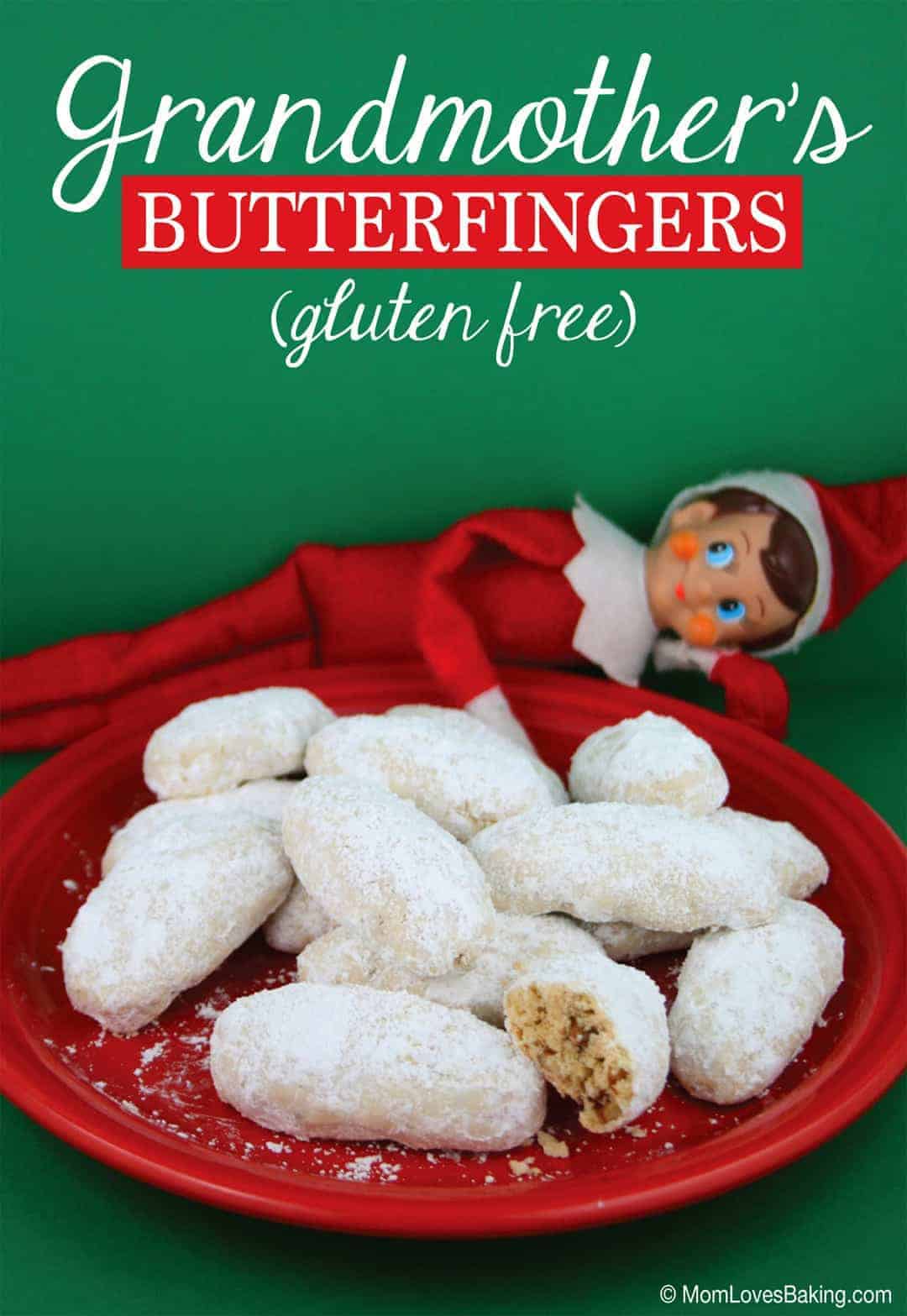 Have you ever heard of Butterfingers? Not the candy bar but the cookie. My grandmother, who was from Alabama, used to make them at Christmas time. They are made with butter, sugar, flour and pecans. Then dipped in powdered sugar. They are so, so good and remind me of the holidays. I did a search on the internet, just out of curiosity, and can't seem to find any other Butterfinger recipes out there. I would love to hear from you if you are familiar with these special little treats.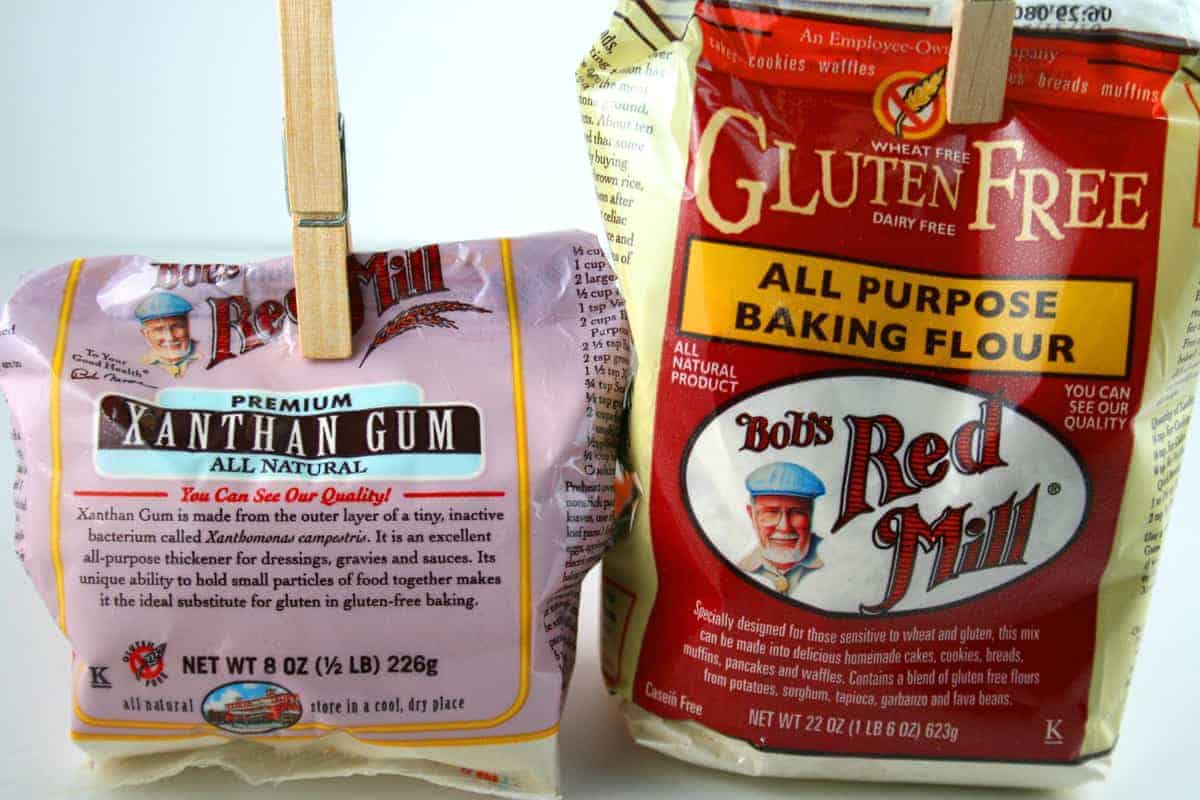 This year I made them for Thanksgiving. Since we were spending turkey day with my mom, I had to alter the recipe for her since she can't have gluten. Instead of 2 cups of all-purpose flour, I used 2 cups gluten free all purpose baking flour and 1/4 teaspoon Xanthan Gum (both by Bob's Red Mill). The gluten free version of Grandmother's Butterfingers were surprisingly good. But I have to admit that they weren't as good as the original recipe. If you can have gluten, you could use all purpose flour and omit the xanthan gum.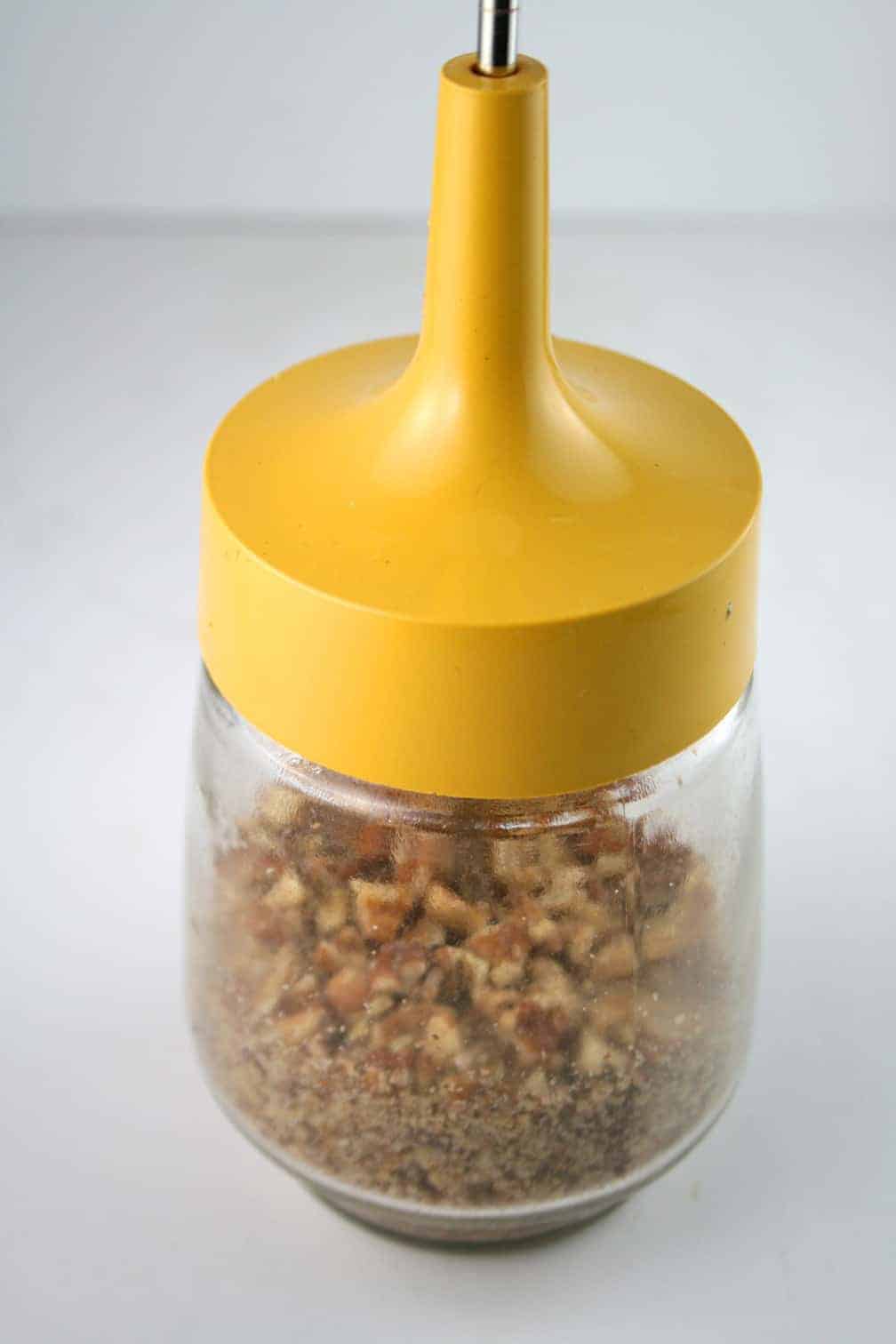 Start by chopping up your pecans. To get a very fine chop, I used this antique nut chopper. This one belonged to my great aunt Corinne who lived across the street from my grandparents. You can also use a knife and cutting board. You'll need 1 1/2 cups of finely chopped pecans.
Cream your sugar and butter together. Then add in the vanilla, a little bit of water, flour, nuts, xanthan gum and salt. Mix until a dough forms. By hand, knead in 1/4 of powdered sugar.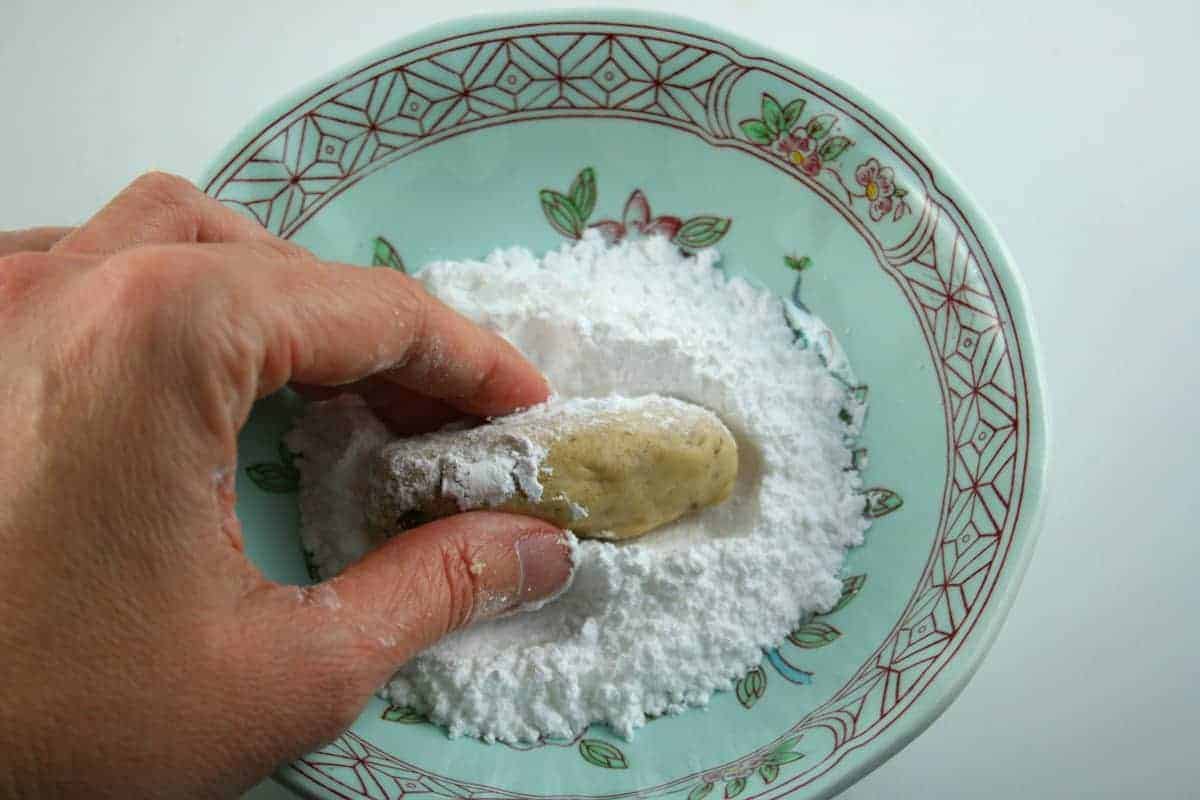 Form the dough into finger shaped cookies and dip in powdered sugar.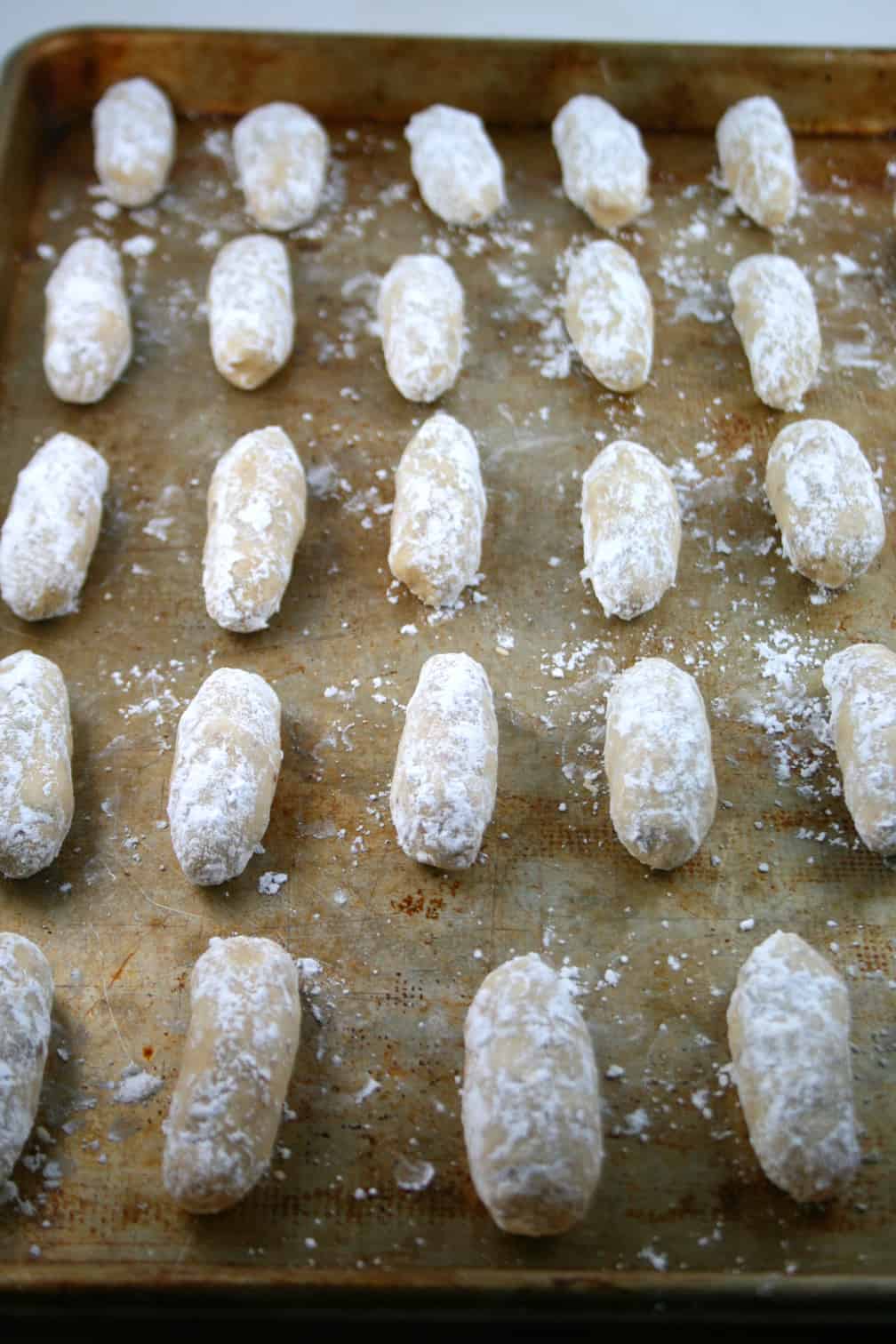 Place cookies on an ungreased cookie sheet. Bake at 350°F. for 14-16 minutes or until slightly golden on edges.
They won't be brown on top and that is fine. They will be soft but firm up as they cool. Let them cool for 10 minutes, then dip in powdered sugar again.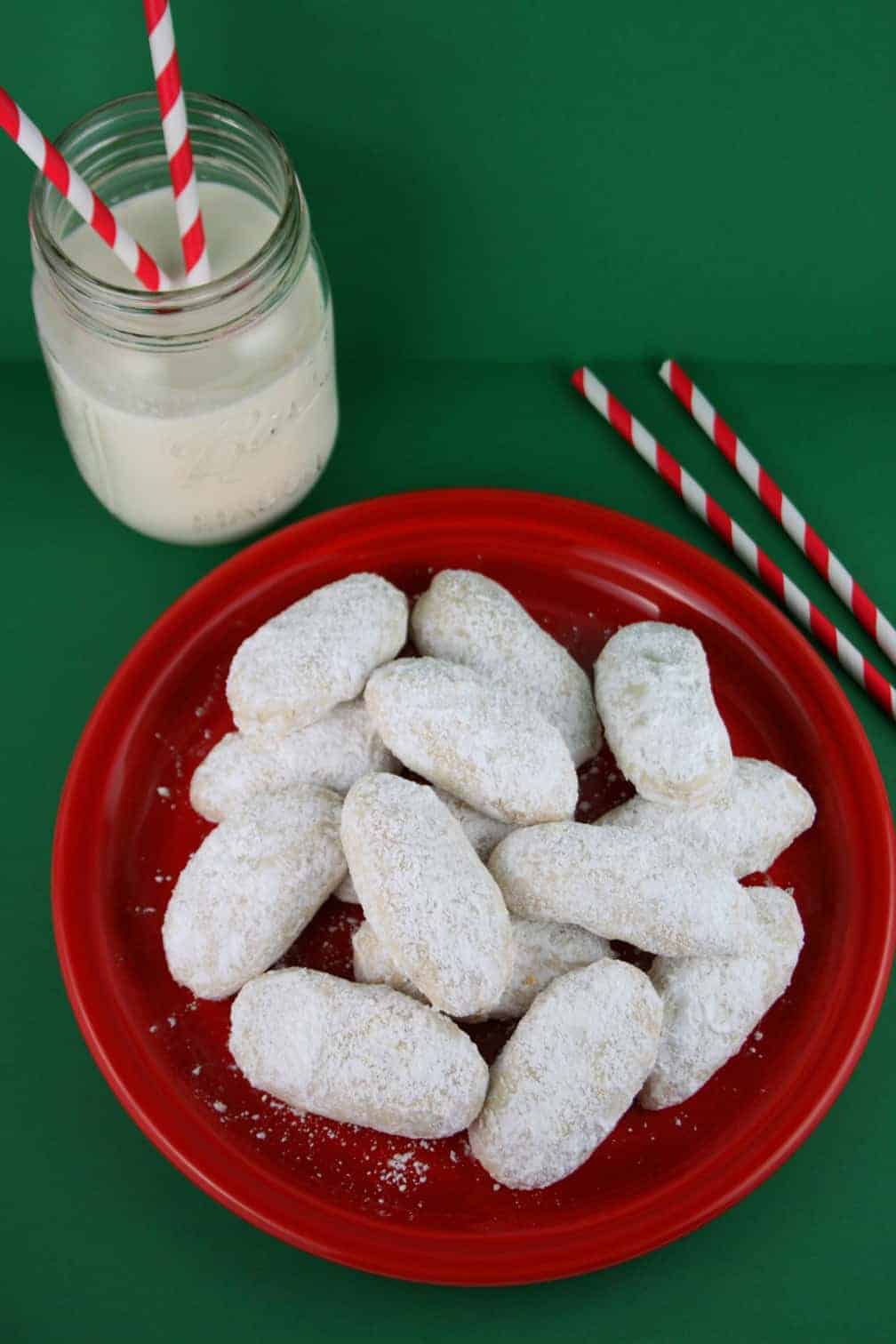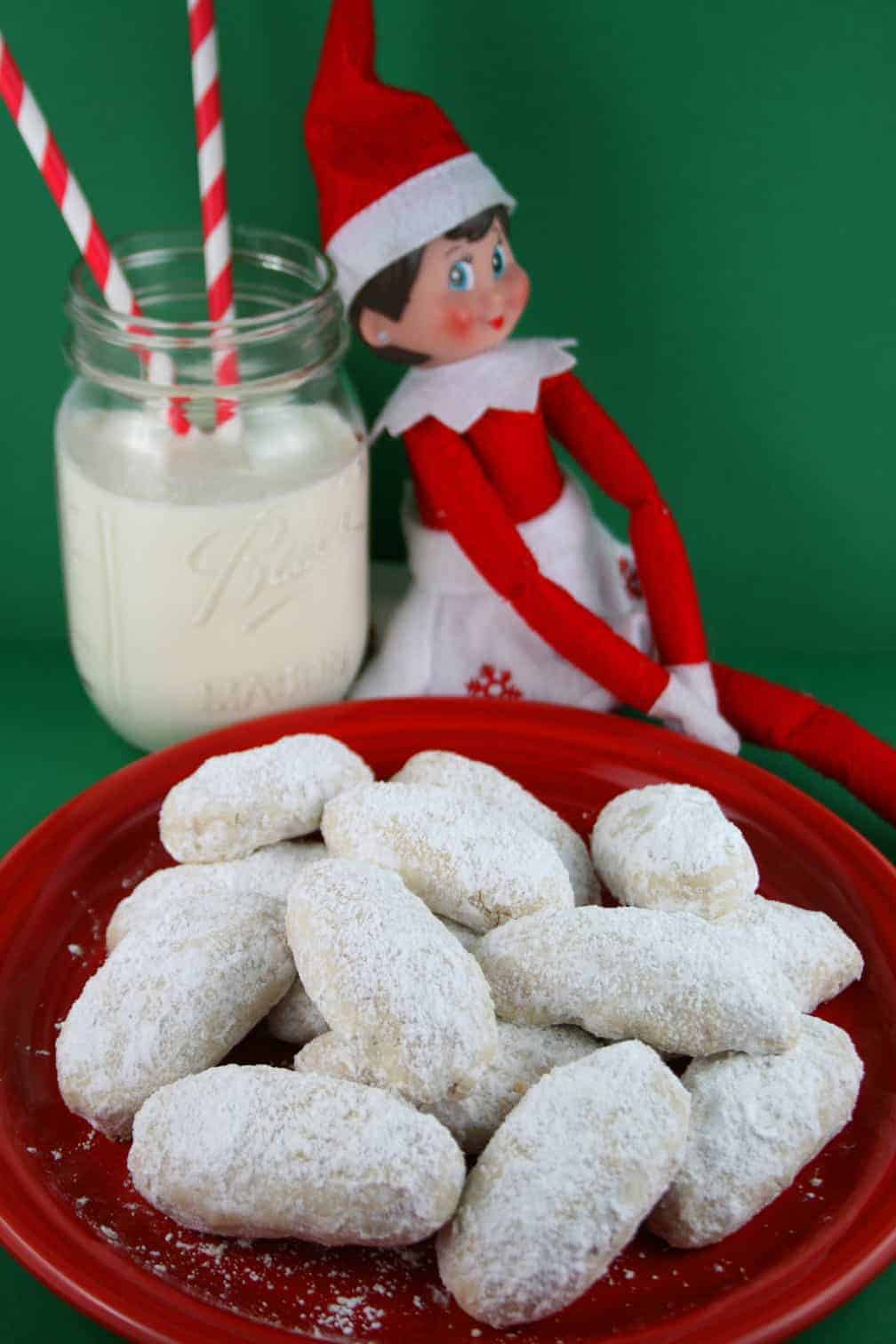 Holly the elf is obviously super excited about tasting these gems.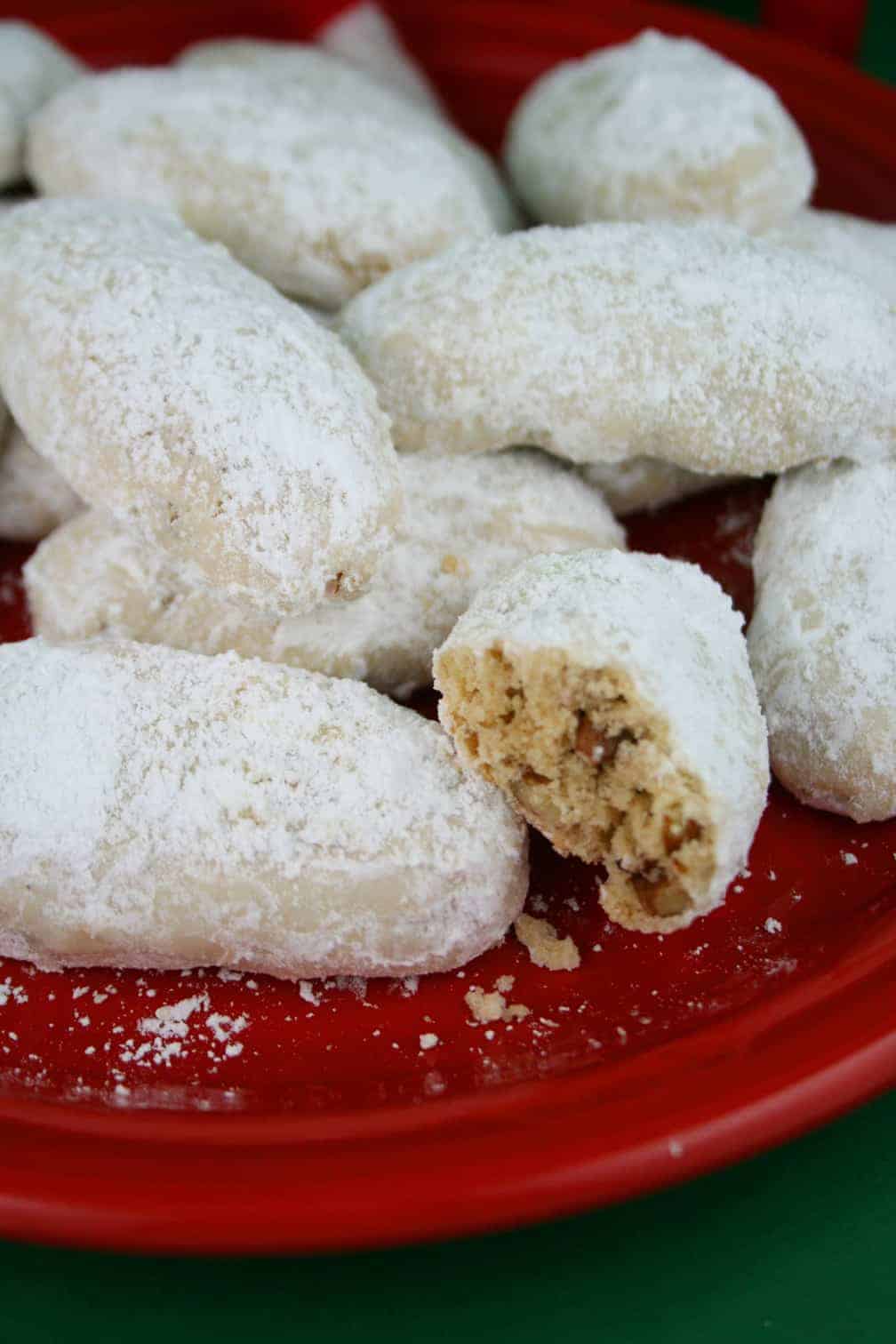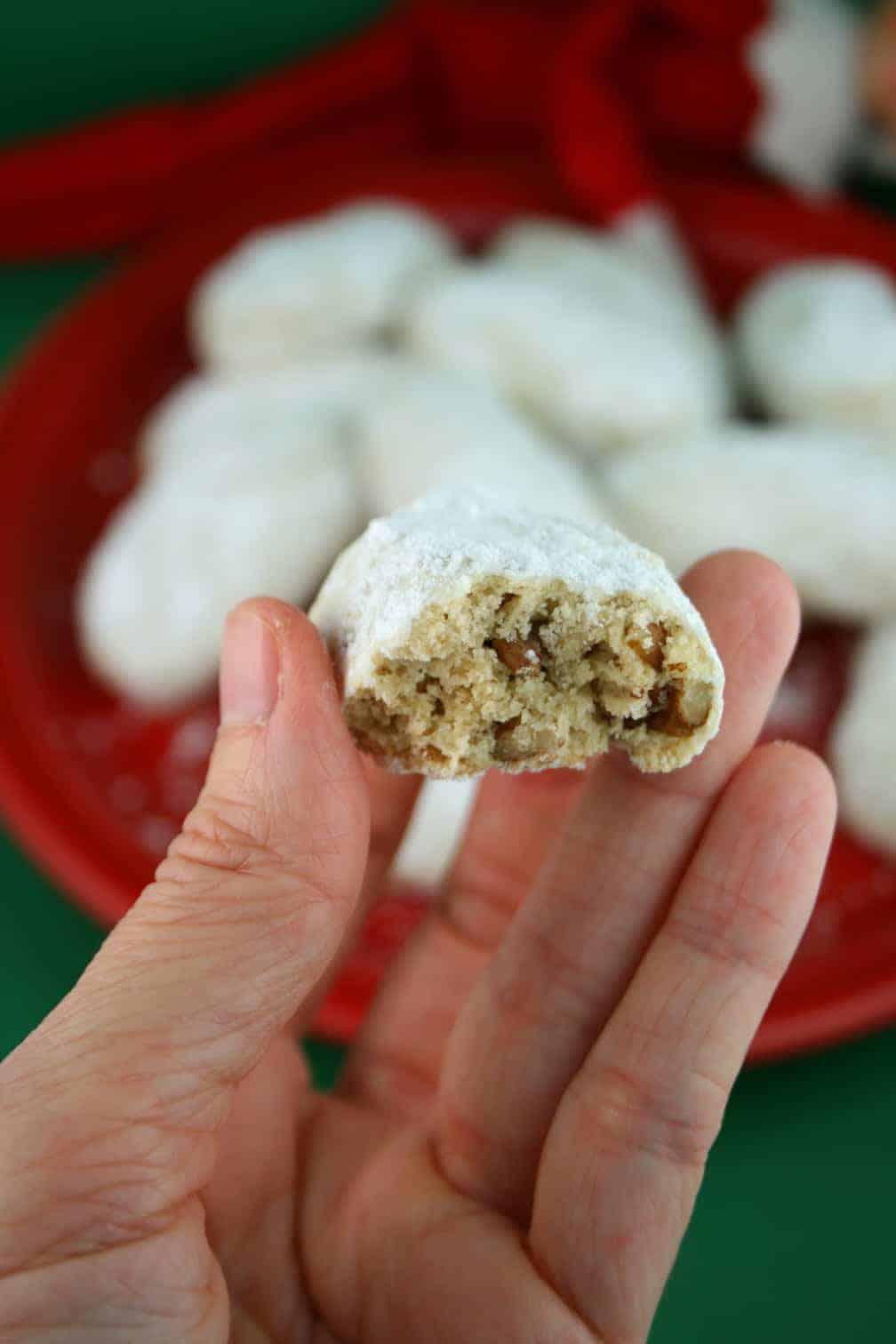 These little cookies just taste like Christmas to me. They're buttery and sweet with a delicate, nutty crunch. The elves will be sure to tell Santa about Grandmother's Butterfingers.
Grandmother's Butterfingers (Gluten Free)
Ingredients
3/4

cup

unsalted butter

softened

1/4

cup

granulated sugar

2

teaspoons

vanilla extract

2

teaspoons

water

2

cups

gluten free all purpose baking flour

1/4

teaspoon

xanthan gum

1/2

teaspoon

salt

1 1/2

cups

pecans

finely chopped

1

cup

powdered sugar

divided
Instructions
Preheat oven to 350°F. In a large bowl, cream butter and granulated sugar with an electric mixer on medium for 3 minutes. Scrape bowl. Add vanilla and water. Mix until combined. With mixer on low, gradually add flour, xanthan gum, salt and pecans. Turn mixer up to medium and mix just until a dough forms. By hand, knead in 1/4 cup of the powdered sugar.

Shape 1-inch pieces of dough into finger shaped cookies. Place the remaining 3/4 cup of powdered sugar in a small bowl. Dip cookies in sugar. Place on ungreased cookie sheet and bake for 14-16 minutes or until slightly golden brown around the edges.

Let cool for 10 minutes. Dip in sugar again. Serve warm or store in airtight container for up to a week. Makes 30 cookies.