No-Bake Chocolate "Peanut Butter" Cookies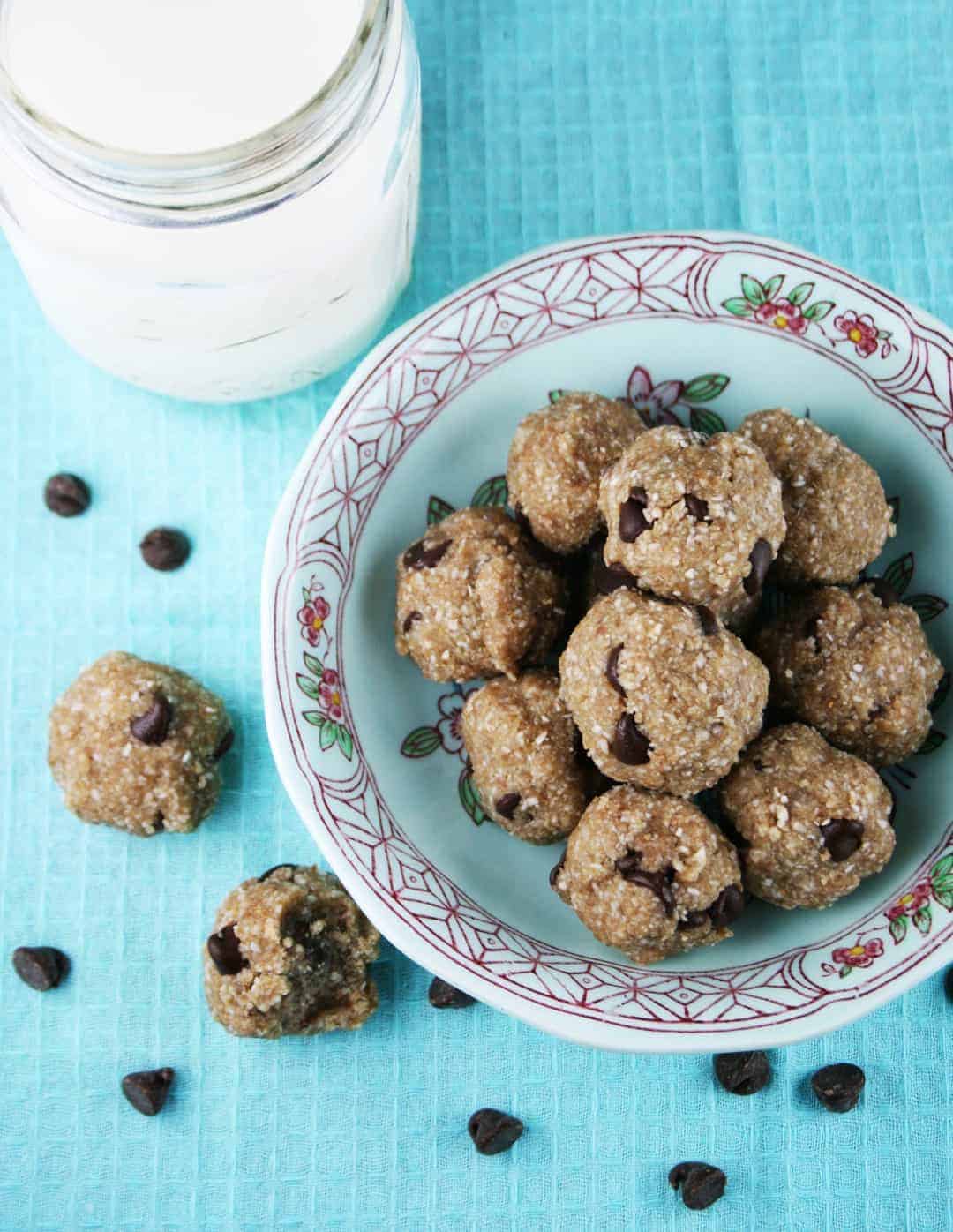 I have been hearing the word "Paleo" quite a bit lately. Everywhere I turn, it's Paleo this and Paleo that. So I thought I would try one of the recipes to see what all the hype's about. I picked up a lovely book at the library called The Paleo Chocolate Lovers' Cookbook by Kelly V. Brozyna because even if you've jumped on this Paleo bandwagon, you still have a sweet tooth. Am I right?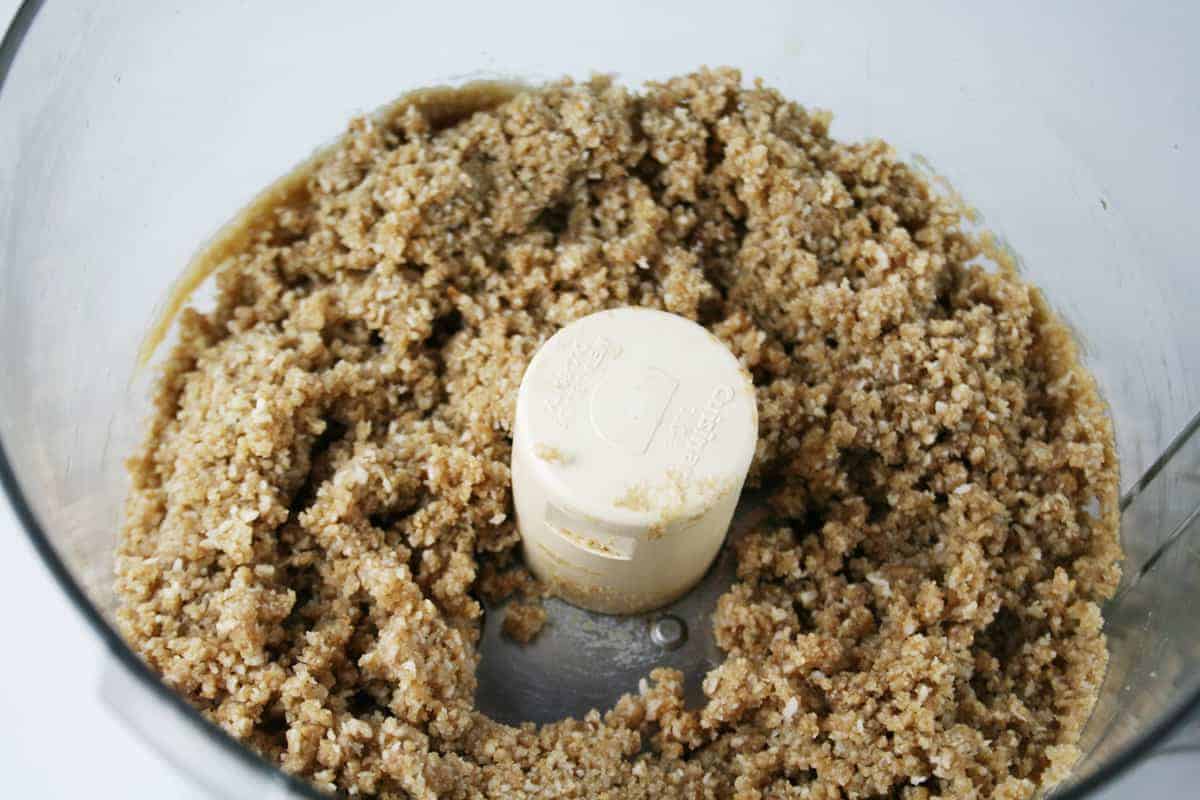 These "cookies" are quick and easy. That is if you happen to have all of the ingredients on hand. Some of them aren't exactly pantry staples in my house, but I was feeling adventurous. I actually found the Sunflower Seed Butter at my local Walmart and the Unsweetened Shredded Coconut was at Publix. Not too much trouble so far. I didn't even try to find the Medjool dates which the recipe calls for. The book recommends ordering them online. I decided to use regular dates. So you start by pureeing the dates in a food processor. Add the sunflower seed butter, coconut, vanilla and a little bit of sea salt. Puree again. Stir in 2 ounces of dark chocolate, chopped (I used chocolate chips).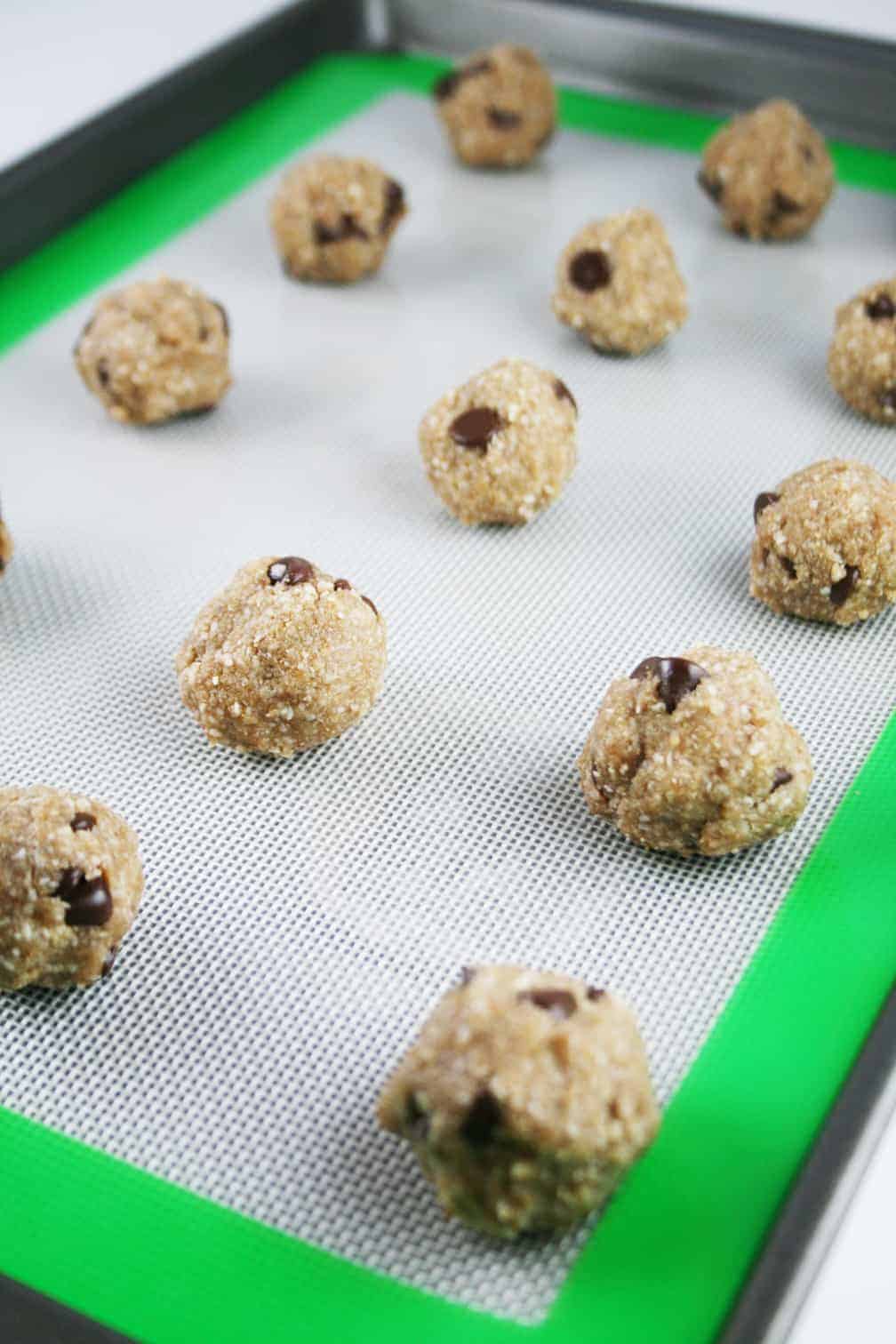 Then you just shape them into balls and refrigerate. Next time I will use mini chocolate chips which will make it easier when forming the balls. Before I had a chance to refrigerate these babies, my son passed through the kitchen and swiped one. I quickly told him that I didn't think he would like them but he ate it anyway and immediately wanted another. He liked them! And he's a typical, picky 8 year old eater. He came back for 2 more! He wanted more but I told him I had to take some pictures first.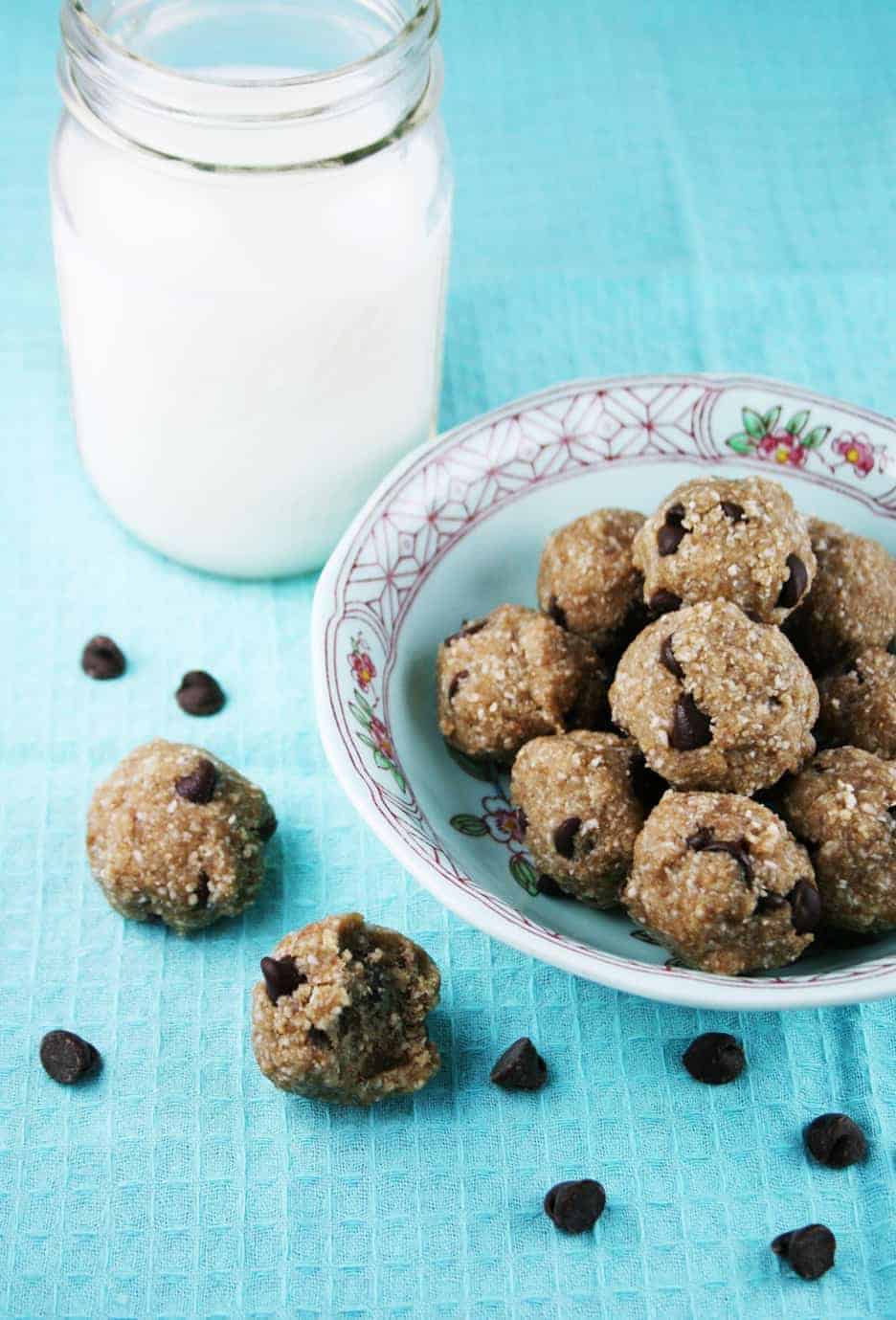 I liked these cookies. And I was surprised at how good the Sunflower Seed Butter tasted. It tastes a lot like peanut butter, so it's great if you're allergic. If Paleo recipes are your type of thing, I'm sure you could find some more at Kelly Brozyna's website – www.TheSpunkyCoconut.com
No-Bake Chocolate Chip "Peanut Butter" Cookies
Ingredients
Recipe from The Paleo Chocolate Lovers' Cookbook by Kelly V. Brozyna
1/2 cup (about 8) soft, pitted Medjool dates
1/2 cup sunflower seed butter with no added sugar
1 & 1/2 cups (126 g) shredded unsweetened coconut
1 teaspoon vanilla extract
1/4 teaspoon sea salt
Fold in
2 ounces dark chocolate chips*, chopped, or 1 & 1/2 ounces cacao nibs
Instructions
In a food processor with an S blade, puree the dates until a ball forms.
Add the sunflower seed butter, shredded coconut, vanilla extract, and salt, and puree again.
Fold in the chocolate.
Use a 3/4-ounce (size 40) scoop or your hands to form the dough into about 14 balls, and refrigerate to set. Store the cookies in the refrigerator.
*To make this a Vegan recipe, use non-dairy chocolate chips
Makes about 14 cookies.
https://www.momlovesbaking.com/no-bake-chocolate-chip-peanut-butter-cookies/