Best Gluten-Free, Dairy-Free Chocolate Cake is a moist, delicious chocolate two-layer cake with chocolate frosting that contains no gluten or dairy.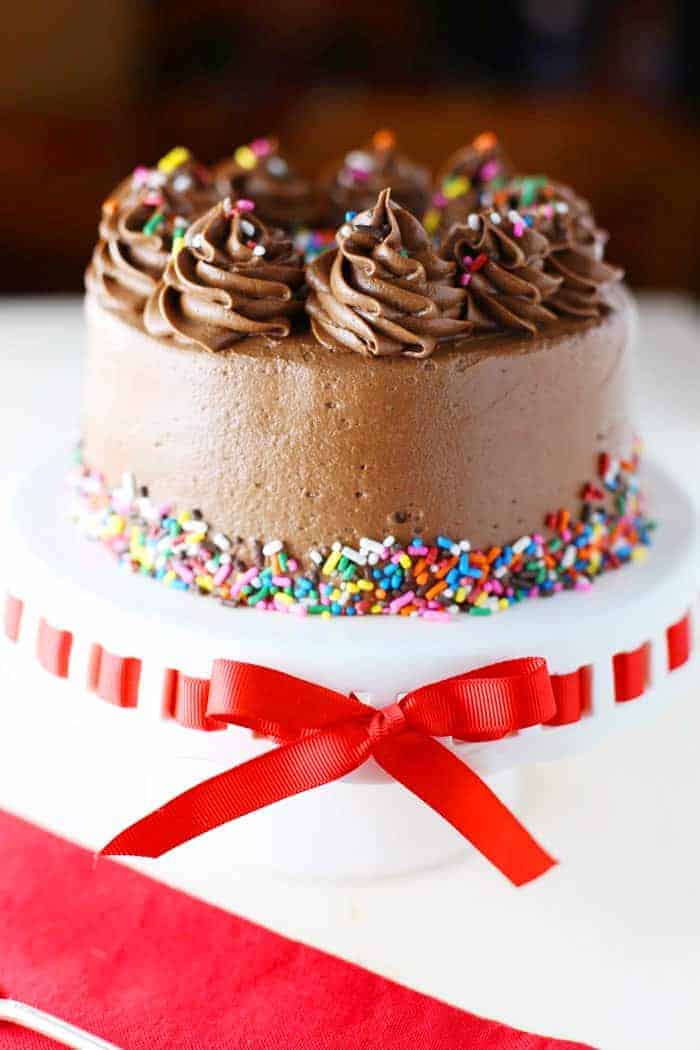 My daughter turned 15 a couple of weeks ago. Instead of a party, she wanted a beach trip which you can read about on my previous post. But she didn't have a cake at the beach because we couldn't find one that was gluten-free and dairy-free. Can you believe that? I felt so bad! It was the first time in her life that she didn't have a cake on her birthday. That's just not right! So I made her the Best Gluten-Free, Dairy-Free Chocolate Cake when we got home from the beach.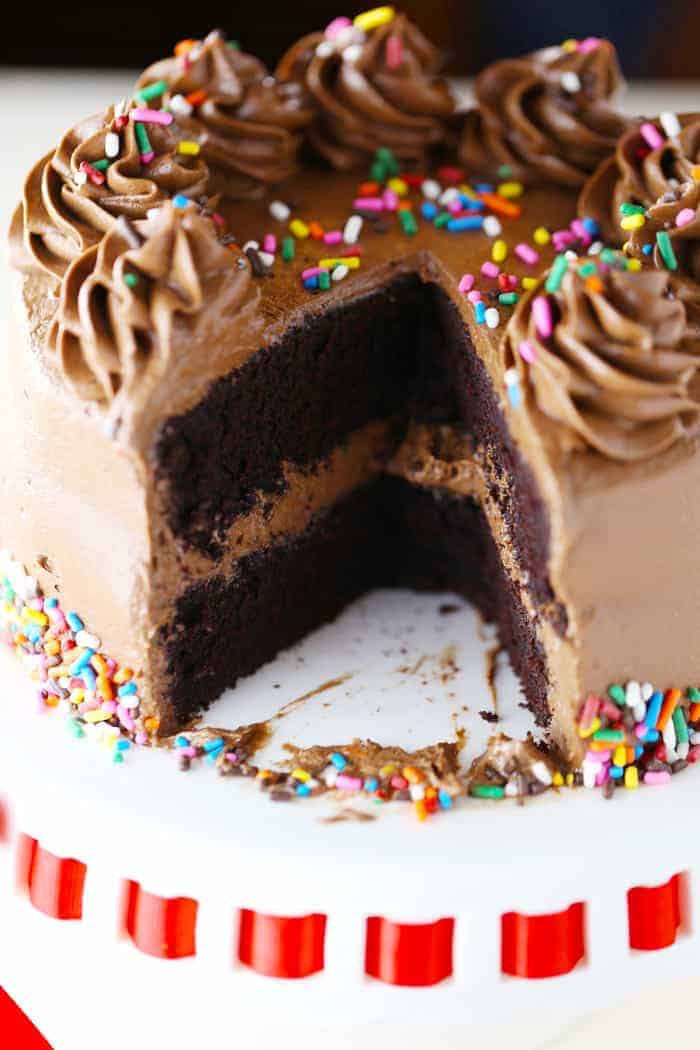 I actually used a gluten-free chocolate cake mix for the two cake layers. The package instructions called for butter, eggs and water, so I substituted safflower oil instead of the butter. You could use your favorite oil. I added the eggs and water as directed.
The frosting is homemade. Have you ever read a book called The Cake Mix Doctor by Anne Byrne? She gives lots of great recipes using cake mix, but she always makes homemade frosting. That's what I try to do too.
Here's the book on Amazon (affiliate):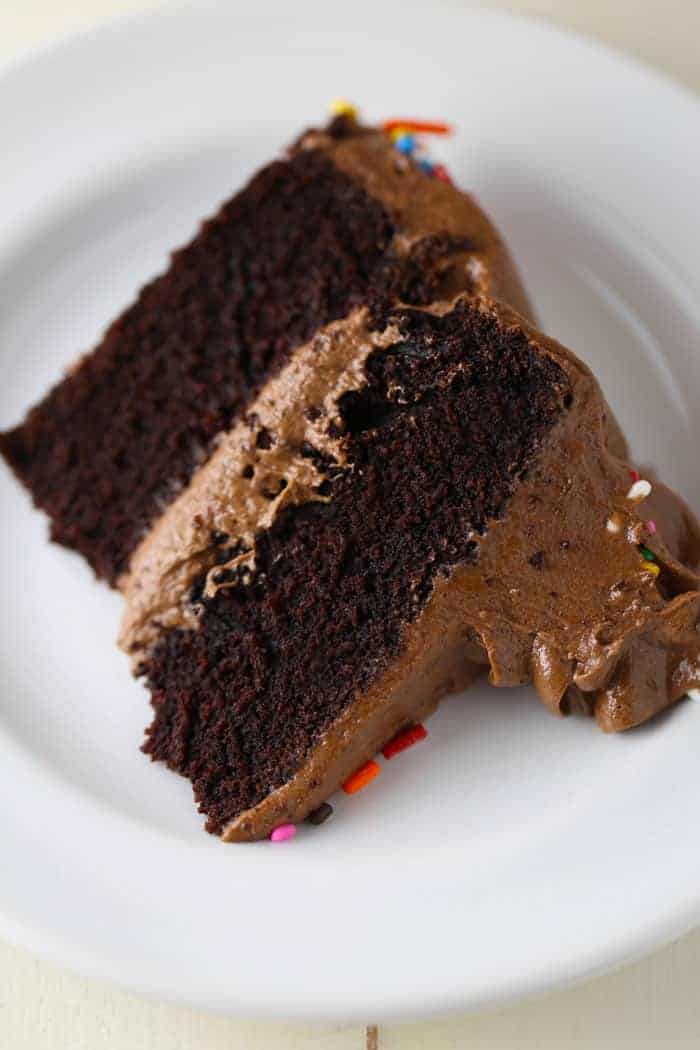 This frosting is made with vegetable shortening, so it is completely dairy-free. It's also so yummy! You'd never, never know that it's made with no dairy.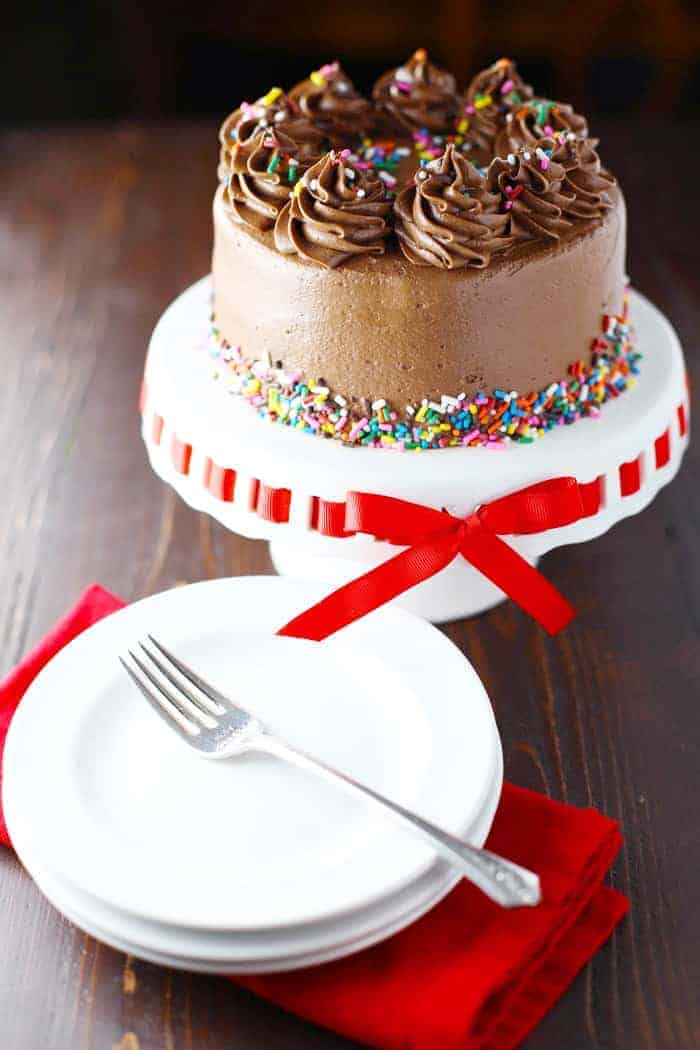 The lovely design of this cake is inspired by my very talented cake-making friend, Lindsay, from Life, Love and Sugar.
The fancy swirls on top are not that hard to do either using a pastry bag fitted with a 1M pastry tip. But if you don't want to bother with the pastry bag, the cake will taste just as good with simply sprinkles on top!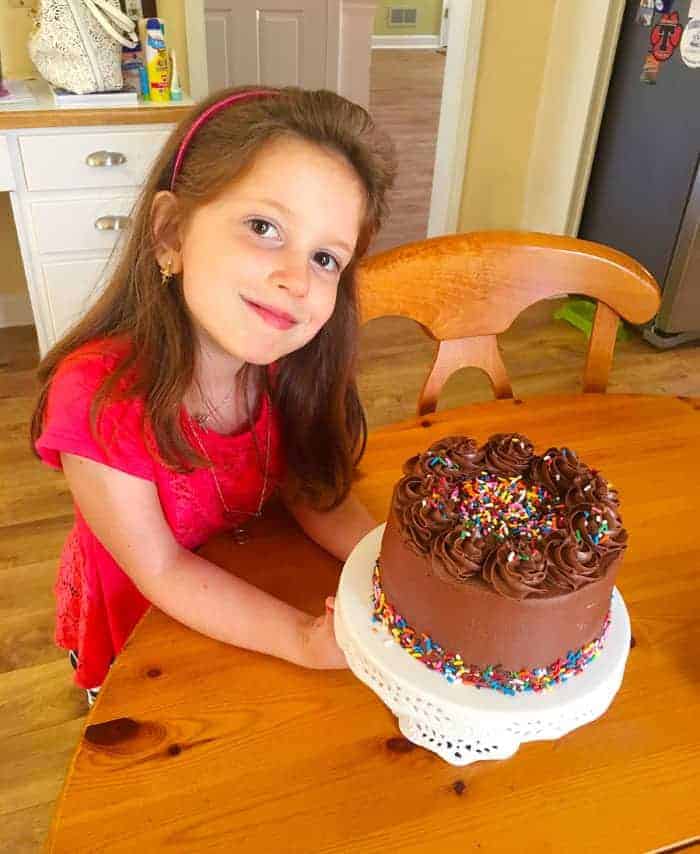 I also made this cake for my friend, Jenna, a few weeks ago. She came to visit us in Georgia all the way from Orlando. She loved the cake and so did her kids. This is her daughter, Estelle, who is also my goddaughter. When it was time for me to make a cake for my daughter, she said, "I want a cake just like Jenna's."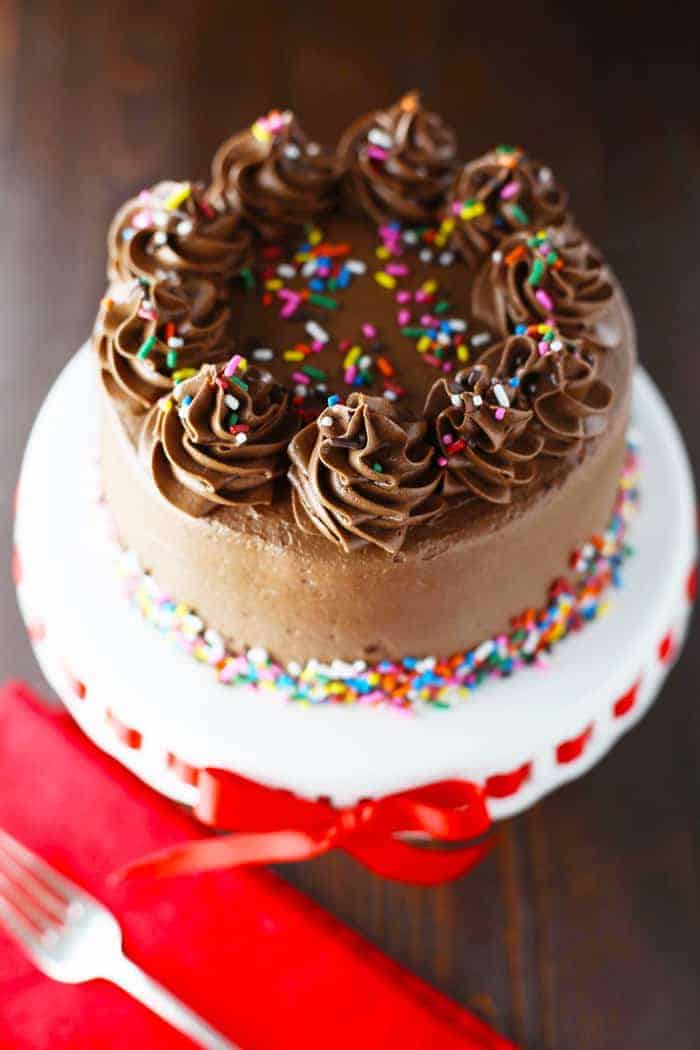 Most of the people eating this cake COULD have gluten and dairy but they ate it because it was just so darn good! It truly is the Best Gluten-Free, Dairy-Free Chocolate Cake!
I used a KitchenAid Mixer to make the cake and the frosting. You can find one here on Amazon (affiliate):

Just to let you know, most of my posts contain affiliate links to Amazon.com. I hope they aren't too annoying, but my blog is my business and source of income for my family. Affiliate links allow me to receive a commission if anyone clicks on one of my Amazon links and makes a purchase. Thank you for understanding. 🙂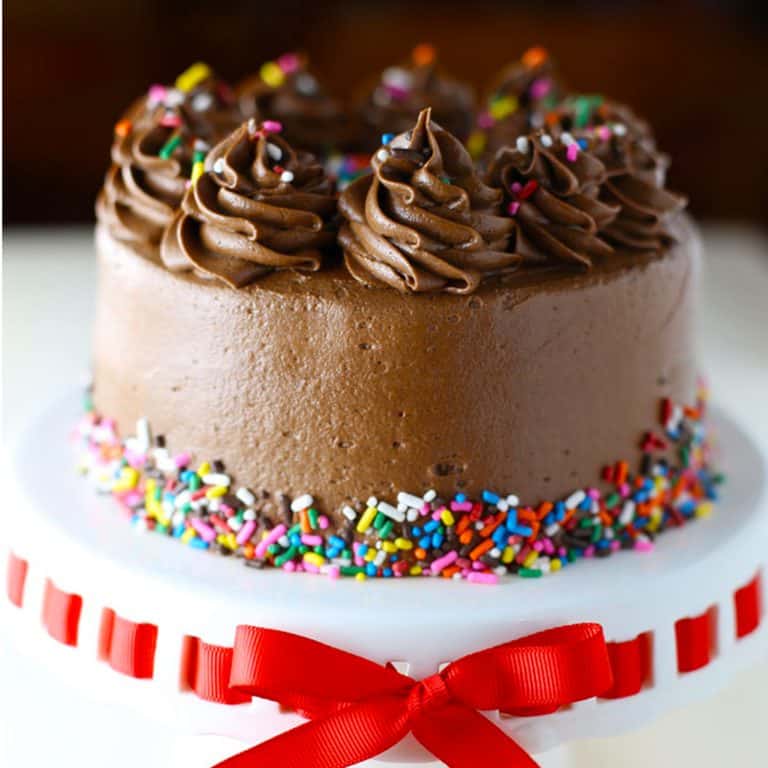 Print Recipe
Best Gluten-Free, Dairy-Free Chocolate Cake
Ingredients
1

gluten free chocolate cake mix

prepared according to package instructions (I used Betty Crocker, make sure the mix you choose is dairy-free too)

1

cup

vegetable shortening such as

I used half Crisco regular/half Crisco butter flavored

4

cups

powdered sugar

1/2

cup

cocoa powder

1/4

cup

dairy-free milk

plus 2 tablespoons or more if too thick (I used almond milk)

1

teaspoon

vanilla

Sprinkles
Instructions
Spray two 6-inch round cake pans with cooking spary and line with parchment paper. Spray again with cooking spray. Set aside. Prepare mix according to package instructions (I used safflower oil instead of butter). Pour into pans. Bake for 35-40 minutes or until toothpick inserted in middle comes out clean. Cool.

Beat shortening in large bowl with electric mixer on medium for 2 minutes. Gradually add sugar, cocoa, dairy-free milk and vanilla with mixer on low. Once combined, beat on medium for 2 minutes. If it's too thick, add 1-2 tablespoons more of dairy-free milk.

Level cake layers by cutting horizontally to remove dome like top of cake layers. Place first layer on plate. Add frosting. Place second layer on top. Frost cake. Pour remaining frosting in pastry bag fitted with a 1M tip. Pipe rosettes on top of cake and add sprinkles. Note: If you have extra frosting, store covered in an air-tight container in the refrigerator for up to 3 weeks.

If you CAN have gluten and dairy, you might like this Chocolate Birthday Cake I made last year for my daughter's friends who have no diet restrictions.