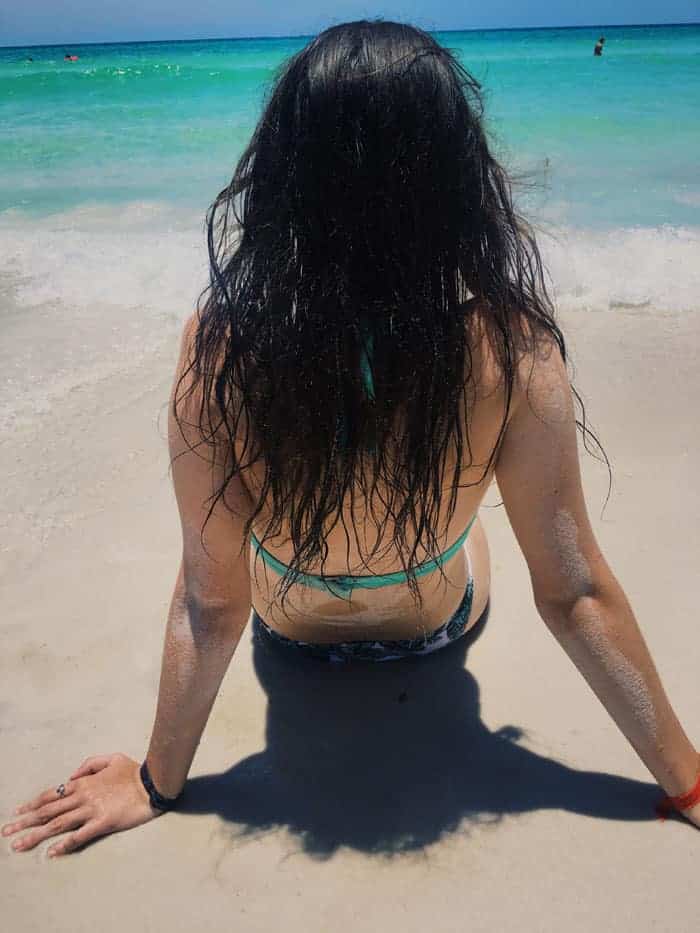 My little girl is FIFTEEN!!!! This can't be happening! She was just born. I remember it like it was yesterday.
For the first time, she didn't want a party. She wanted to go to her favorite place, the BEACH! She really wanted to go to Grayton Beach, but I couldn't find a place to stay there on short notice. They don't have hotels at Grayton Beach, FL.
Her second choice was Panama City Beach. I was able to book a hotel just a few days before we left at Comfort Suites. It wasn't on the beach, but we could have access to the beach at a relative's place near the state park. The trip was a last minute decision, so I was happy that we could find a place to stay.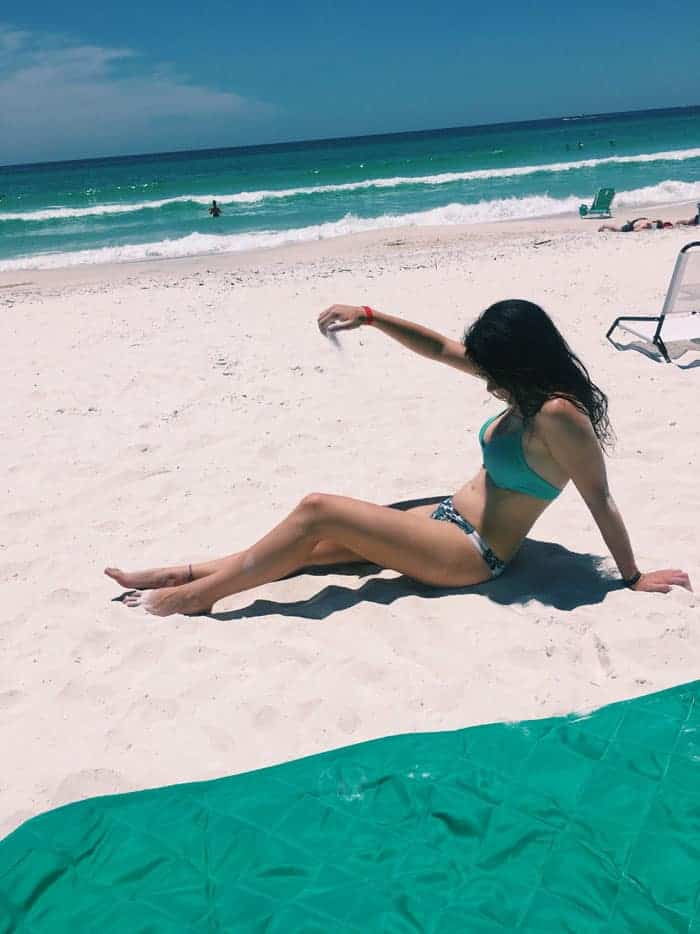 Boy did we pick the right time to come to the beach. The Gulf of Mexico was in all it's glory. Perfect water conditions! Very calm and clear with no seaweed or jellyfish in sight.
My beachy girl, Savannah, was in heaven!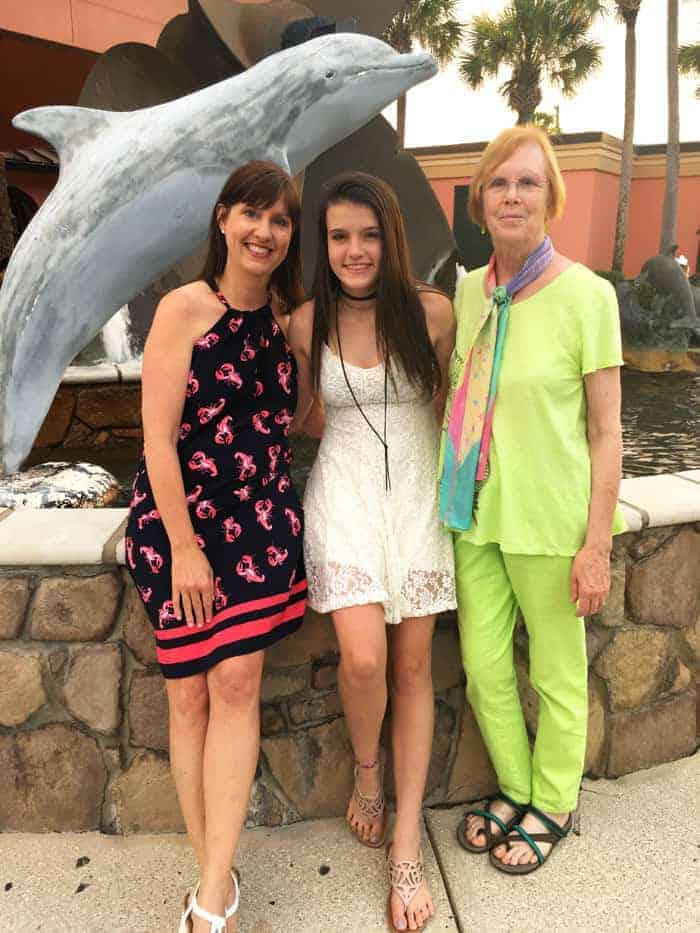 We drove down on a Friday which was her actual birthday. What made the trip extra special was that my mom was with us. She lives about 5 hours away, so we don't get to see her very often. I love this photo of the three of us (from left - me, Savannah and Nana). We are posing in front of the fountain at Captain Anderson's seafood restaurant which has been in Panama City for many years (since 1967). My grandparents used to take me there when I was a kid. Lots of wonderful memories.
Side note: My mother also came for moral support for me. This is a little embarrassing but I don't like to drive out of town by myself or with people that can't take over for me if needed like teenagers. Driving long distances with no relief in sight gives me anxiety. It's sort of a new issue (maybe 5 years) and most likely a symptom of menopause so I'm hoping it won't last forever. Thank you, mom!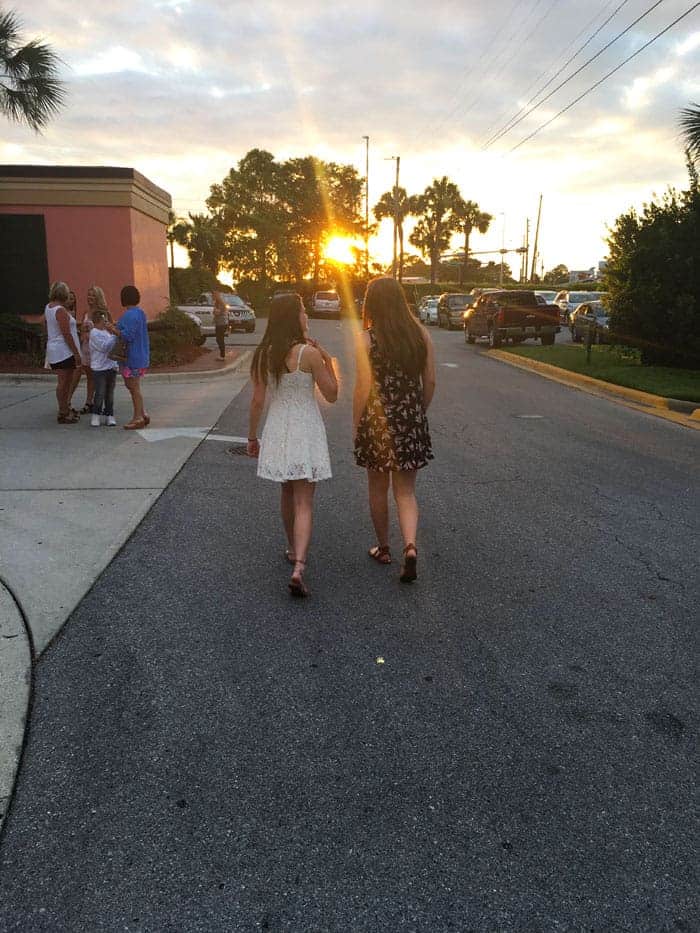 Captain Anderson's is such a popular place that there's almost always a wait, unless you arrive at 4:00 pm when they open. Luckily there was a beautiful sunset to admire while we waited. Here's Savannah and her friend, Sutton (the fourth member of our girls trip), walking into the sunset as they wait for our table. I love how the sun is sparkling as it heads towards the horizon.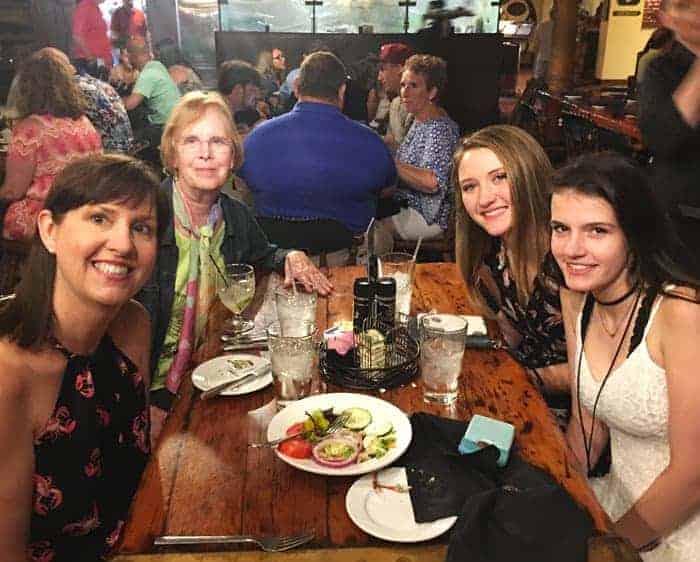 Captain Anderson's is known for their seafood and it truly is delicious. But Savannah can't have gluten or dairy, so there wasn't much for her to choose from on the menu. She was recently diagnosed with Hashimotos which is an autoimmune disease. It's not life threatening, thank goodness, but it's something that can affect people in different ways. One of her main symptoms is stomach pain and the way to combat that is to eliminate foods that she is sensitive to. She has to avoid gluten and dairy which is not easy for a teenager.
She really wanted popcorn shrimp at Captain Anderson's but it had gluten. She also wanted a birthday treat but couldn't eat any of the desserts they had to offer. There was an absolutely gorgeous dessert display platter parked right next to our table for the entire time that we were there which was hard for her, poor thing.
A funny thing happened as I was taking a video of the dessert table. There were two little girls who were also admiring all the yummy choices. So many amazing looking cakes and pies. One little girl said, "I know it's real." Long pause. Then the other little girl said with the cutest Southern accent, "Is that real?" I caught the whole thing on video and it cracks me up every time. The looks on their faces are priceless. Watch for yourself. And wait for it. The best line is at the very end. Check it out...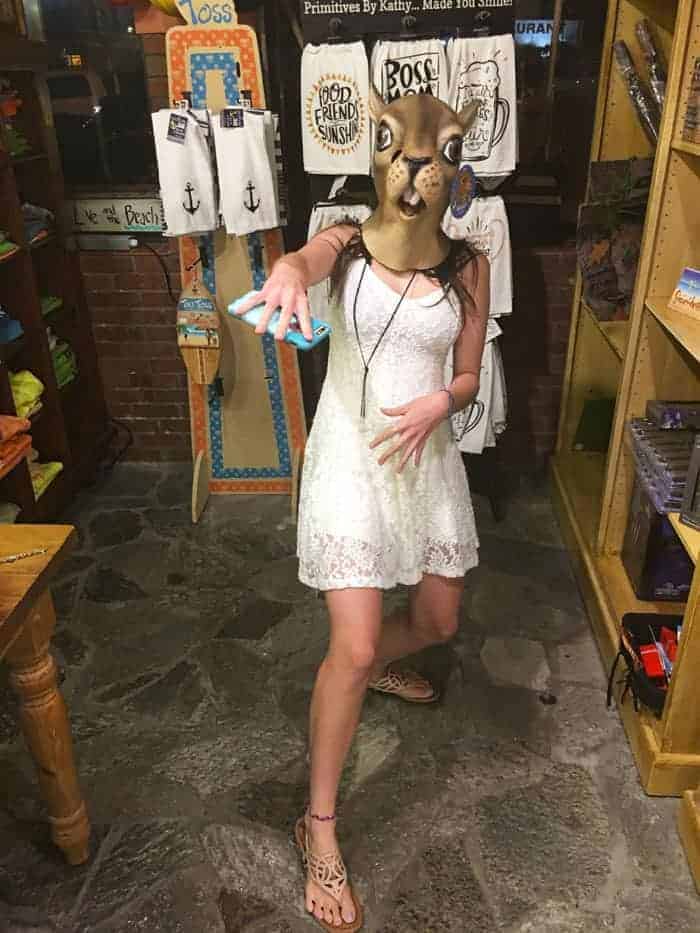 She may be 15 but you're never too old to try on a squirrel head.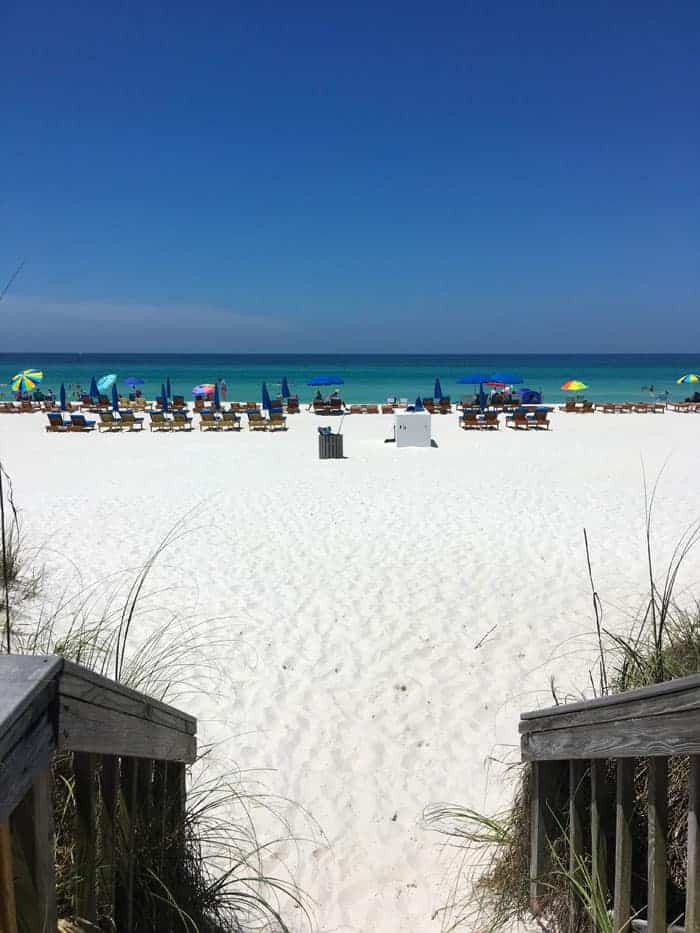 Look at this photo! It was a picture perfect day. And how about that sugar white sand. Although a bit blinding, it's so soft to walk on and what makes the Gulf coast so unique.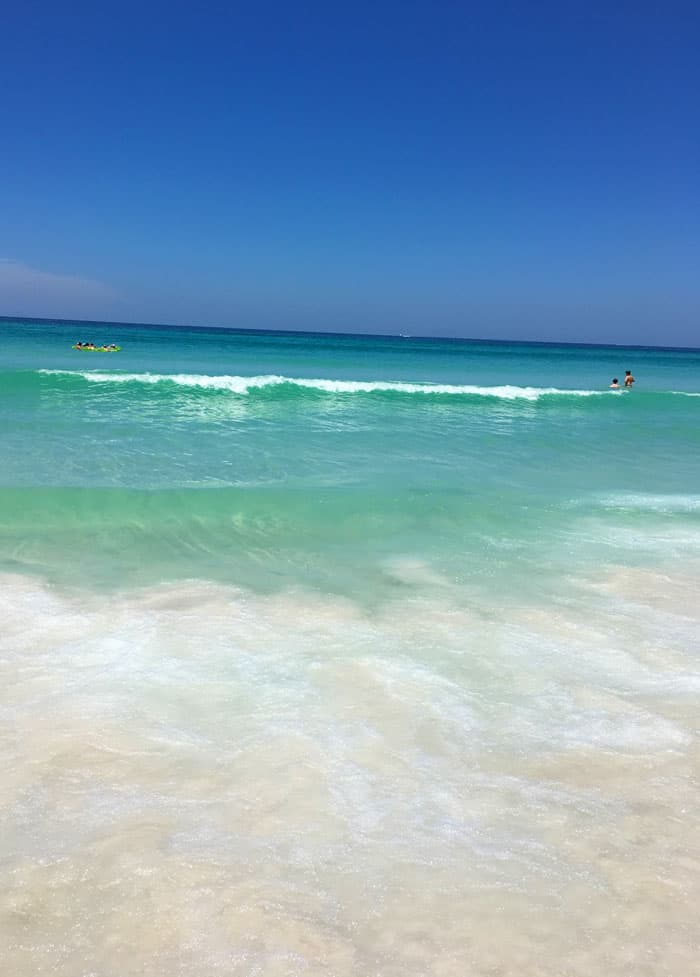 I can't say enough about this water. I felt like I was in the Bahamas. And the temperature was just right. Not too hot and not too cold.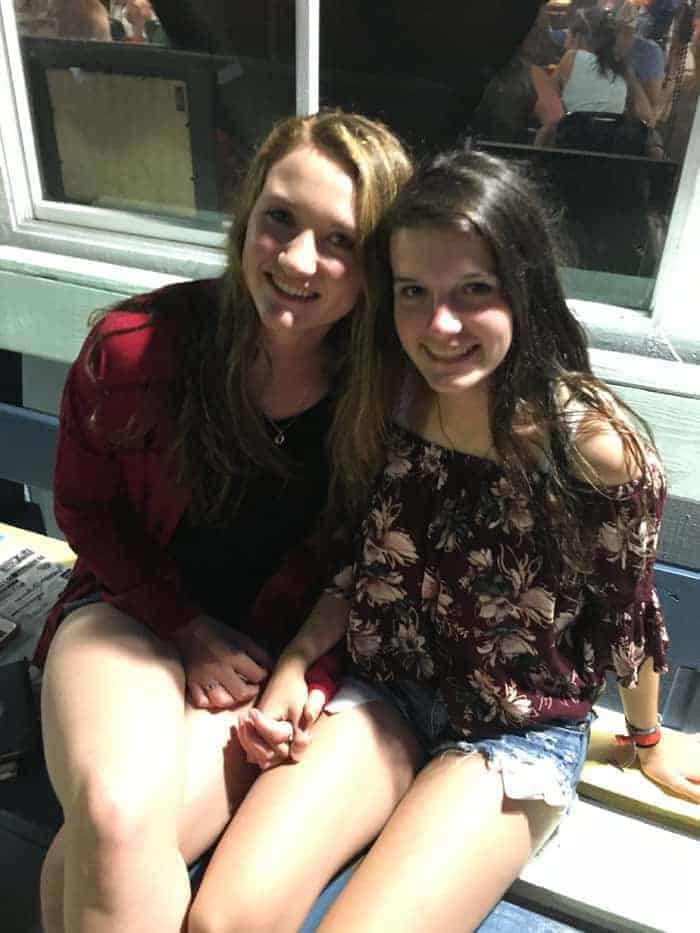 On the second night, we had dinner at J Michael's restaurant. Also great food. There was a wait but the live music kept us entertained while we were waiting.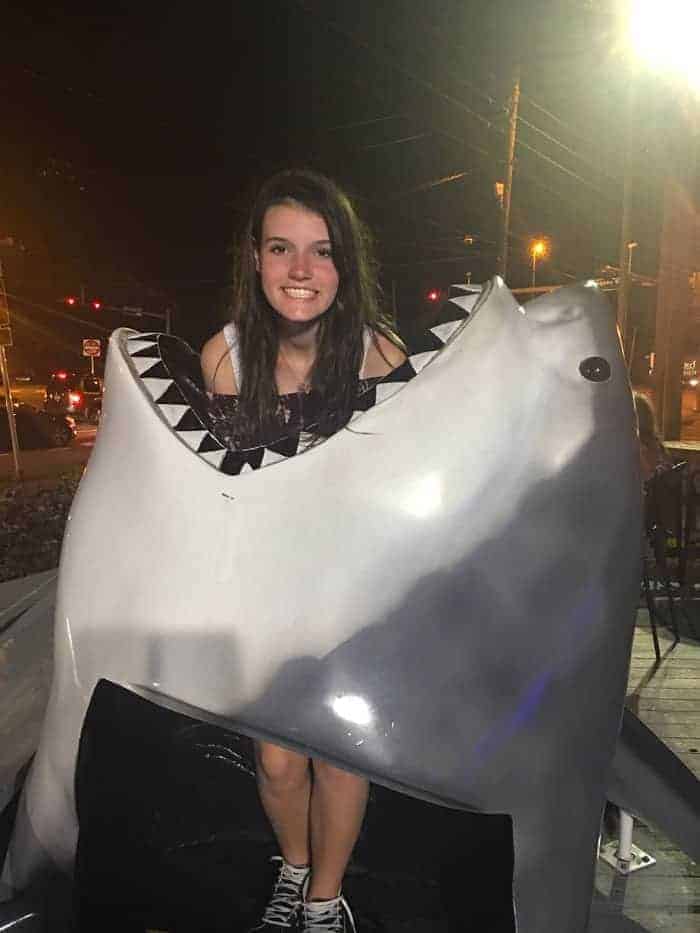 Savannah had a shark experience.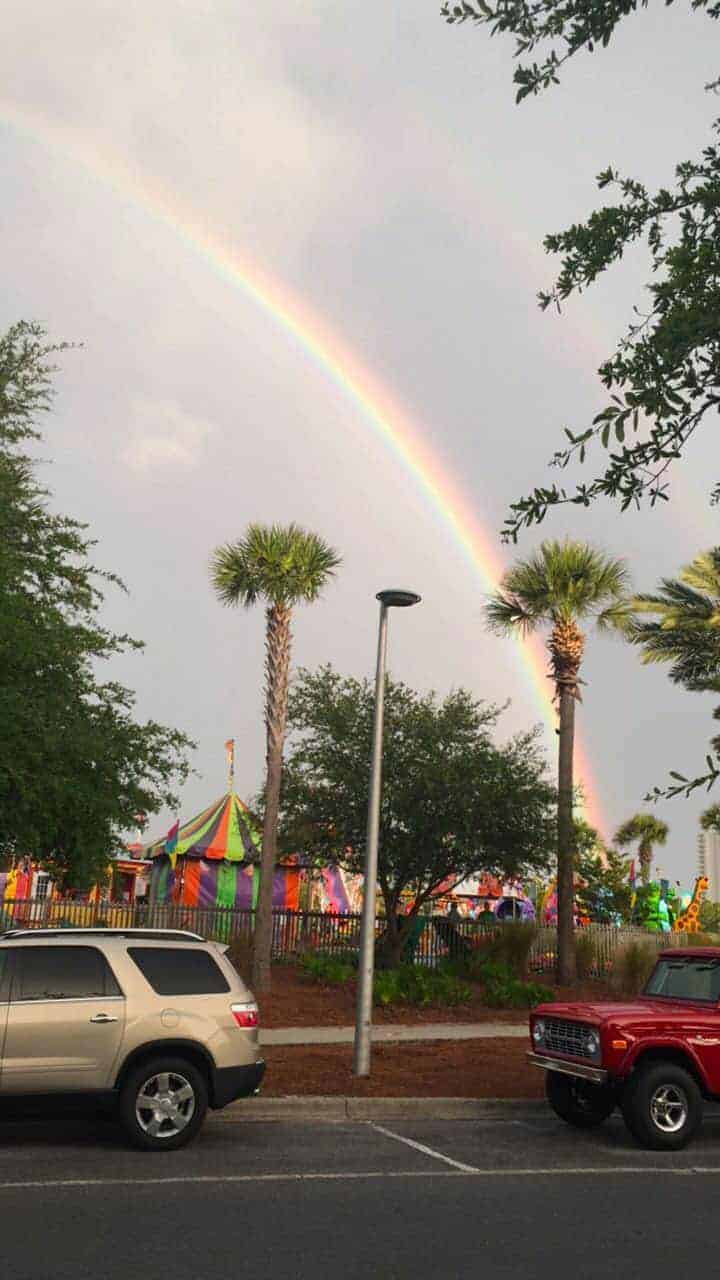 We only stayed for 3 nights, so it was a quick trip. The last night we went to a movie at Pier Park. It was starting to rain just as we arrived at the theater and there was a complete rainbow which I couldn't capture in one photo but you could see the entire arch from start to finish. Now that's not something you see every day. So cool!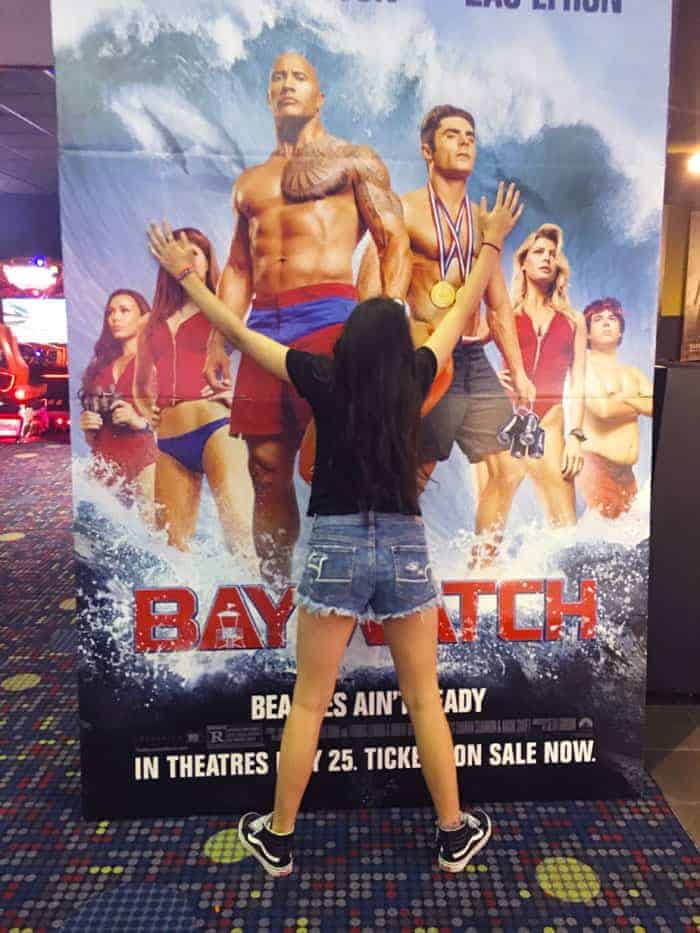 We saw Baywatch. Terrific beach movie. We all enjoyed it. Very entertaining!
It was a fun girls' trip! We can't wait to go back. I've been going to Panama City Beach since I was a child. It really hasn't changed that much in 50 years. I highly recommend going in June because it's not too hot. Just make sure you book a place to stay well in advance so you can find a place right on the beach.
As for my birthday girl, she did get her cake after all. Made by mom when we got home. You can read about Savannah's birthday cake on the blog, it's called Best Gluten-Free, Dairy-Free Chocolate Cake.