This is a sponsored post written by me on behalf of Giant Food Stores for IZEA. All opinions are 100% mine.
It's almost July 4th, can you believe it? This summer is flying by. Do you have any plans? Are you throwing a party? Are you by any chance grilling burgers? Burgers and the 4th of July just go together, don't they? These Firecracker Burgers are perfect for Independence Day! Maybe they aren't quite as hot as real firecrackers, but they do have a kick to them which makes for a tasty, spiced up burger to celebrate with. They're also simple to make and you can whip them up in a jiffy with just a few fresh ingredients mixed right into the burger.
We are going to a neighbor's July 4th party this year and Firecracker Burgers will be a great entree to bring to share with our friends as we celebrate the independence of the USA and also being proud to be an American! The good ole Red, White and Blue!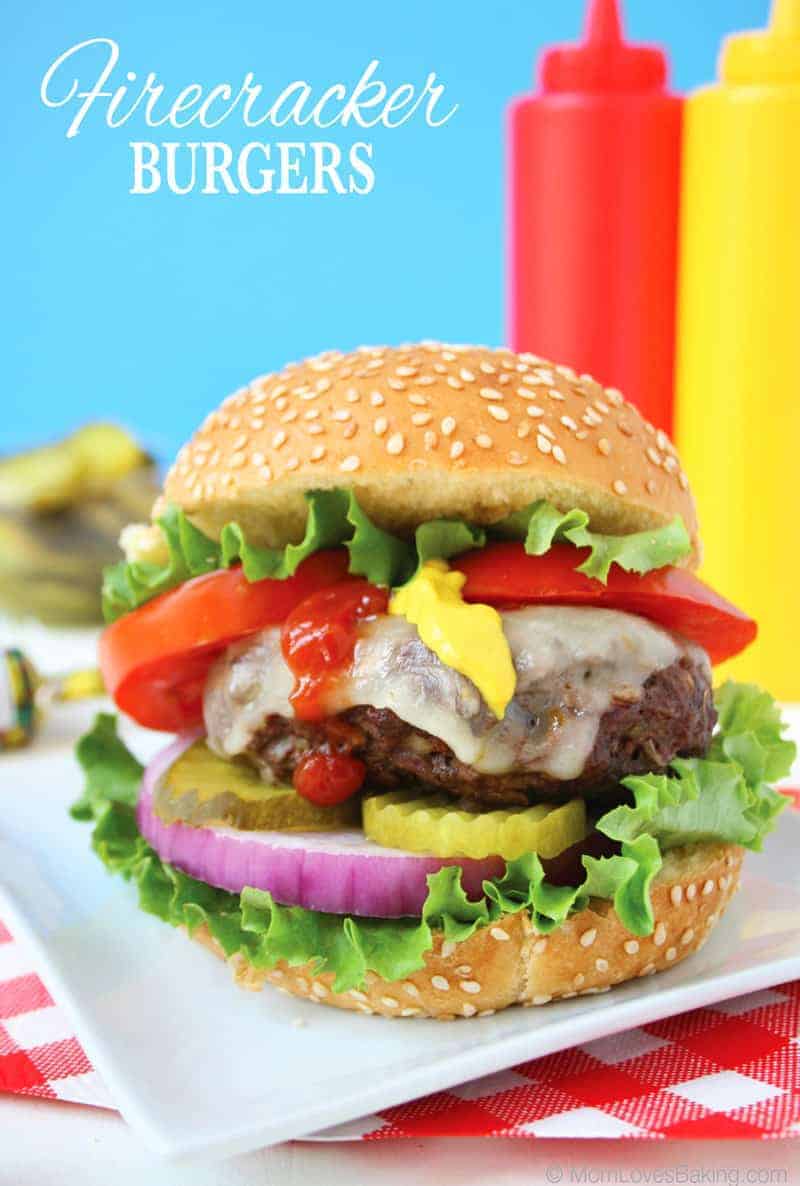 So crank up that grill and I'll show you how to make these yummy Firecracker Burgers!
I found this festive July 4th recipe for Firecracker Burgers on the Giant Recipe Center. And all the ingredients for this recipe are easy to find at Giant Food Stores and also very affordable.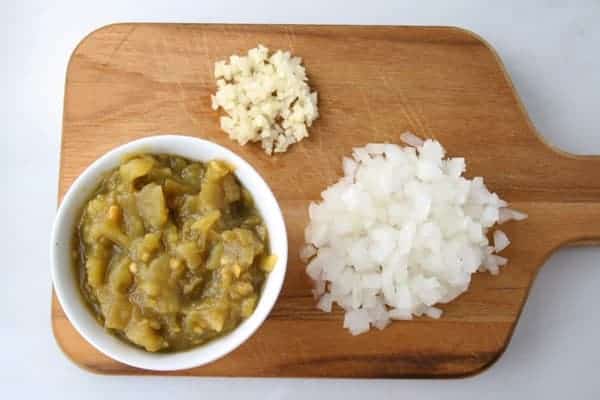 To make the burgers, start by chopping up ⅓ cup of onion (very fine chop). Mince one teaspoon of garlic and open up a small can of chopped green chilies.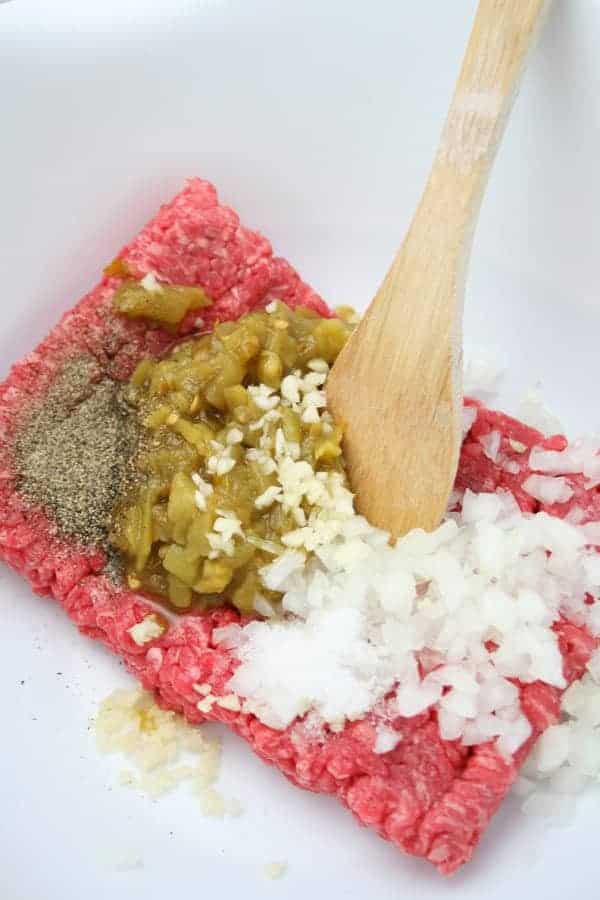 Next, add the veggies to one and a half pounds of ground beef. Add salt and pepper to taste, then mix it all up until all of the ingredients are completely incorporated. If you like them extra spicy, add more pepper and you could also add a little bit of cayenne pepper, if desired.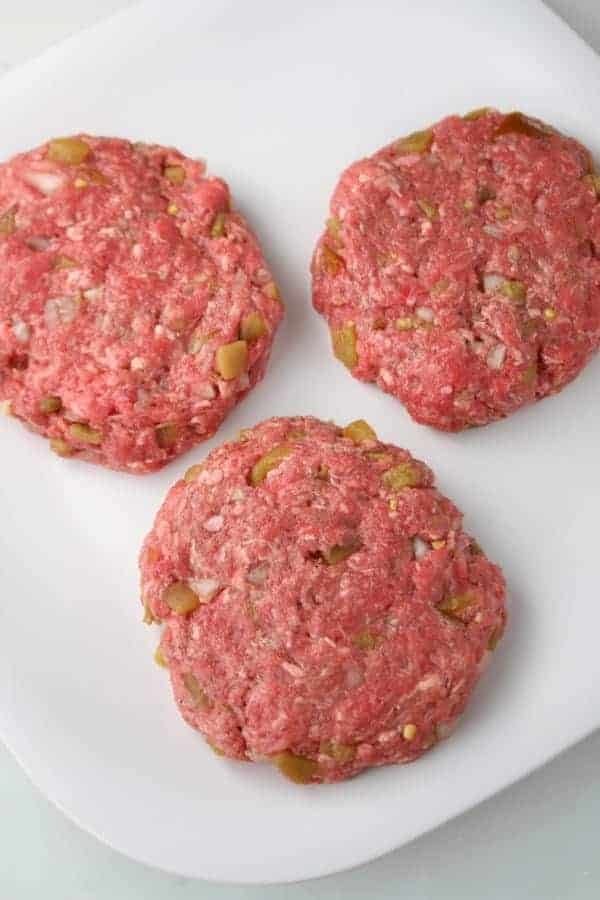 Shape the mixture into 6 nice sized beef patties.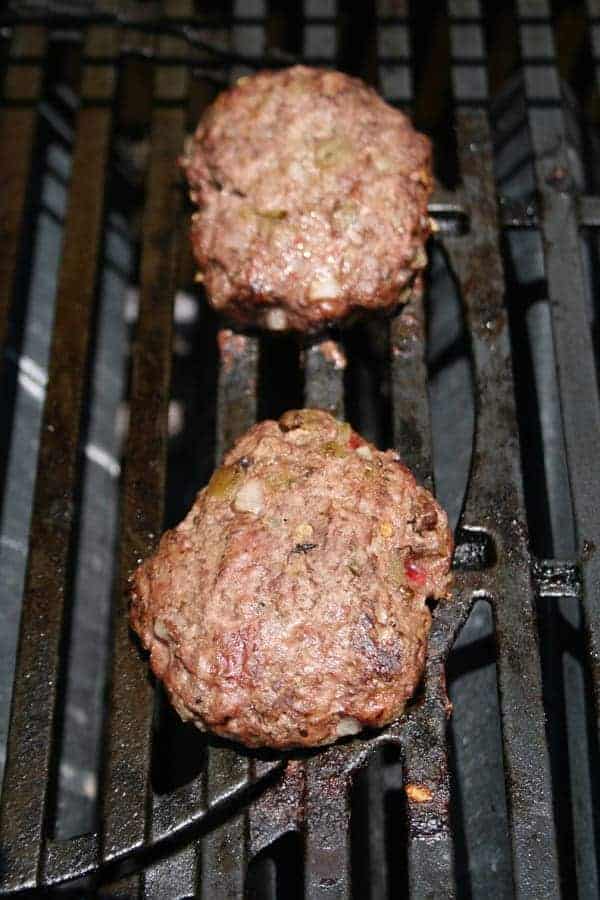 Preheat the grill (according to manufacturer's instructions) and place the beef patties on the hot grill. Cook for 6-7 minutes on one side, then flip the burgers and cook for 6-7 more or until 160°F in the center.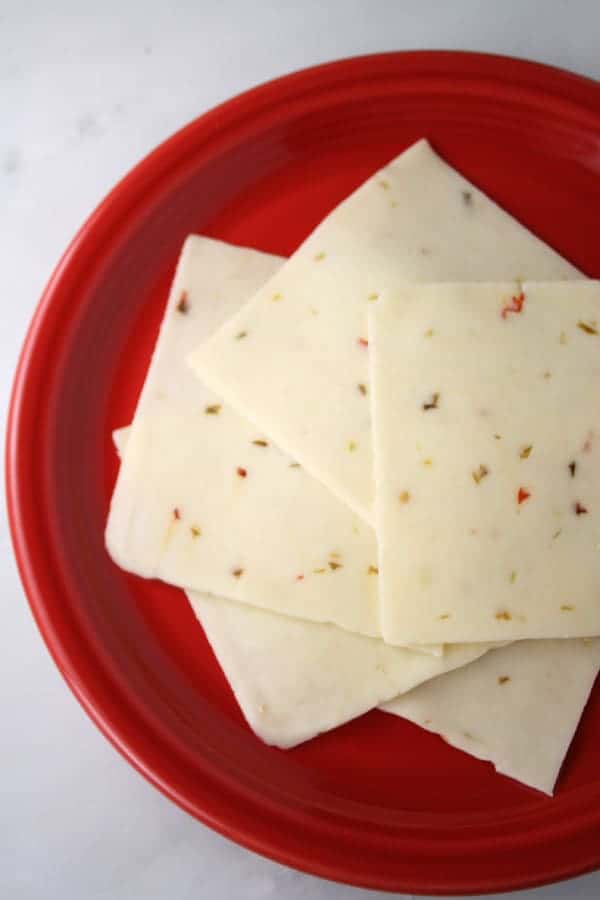 One minute before they're done, place a slice of pepper jack cheese on top of each burger and cook for one minute more.
Serve the burgers with lettuce, sliced onion and sliced tomatoes, plus your favorite condiments such as mayonnaise, mustard and ketchup. Pickles too, if you like them.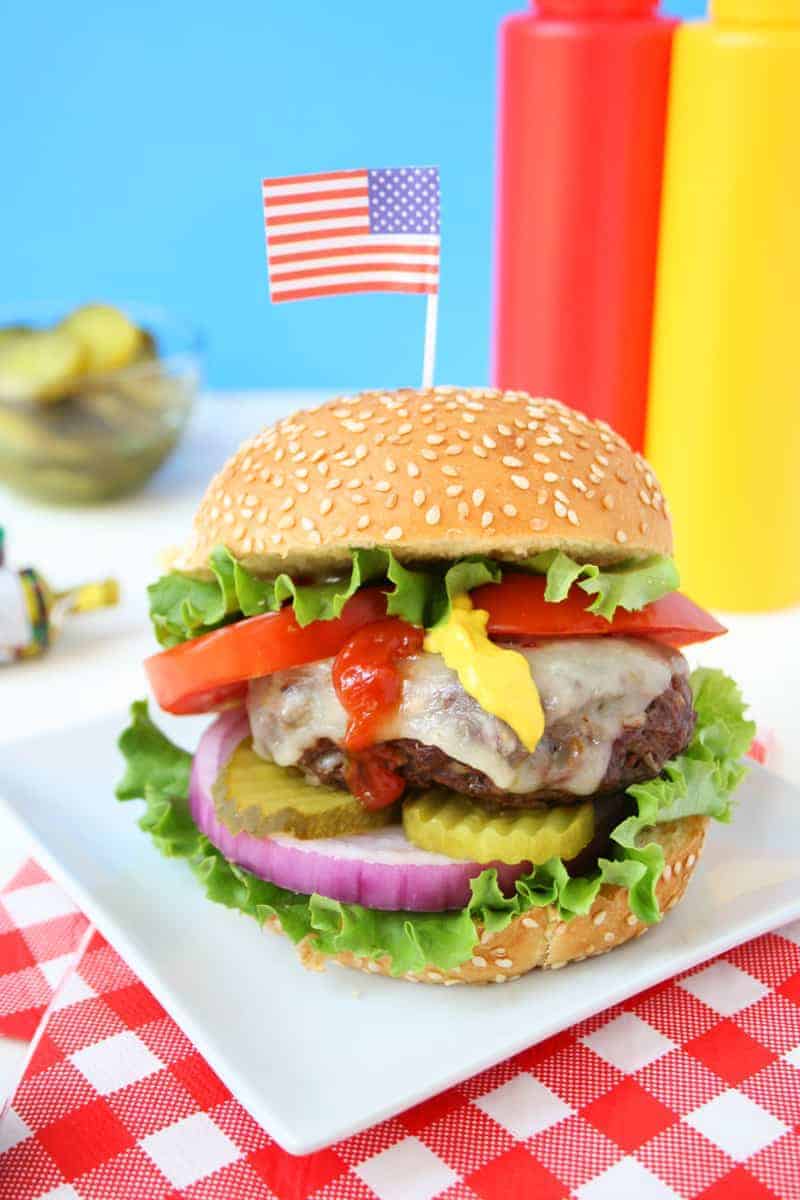 Serve your Firecracker Burgers on your favorite bun. I chose a Sesame Seed bun from the bakery section which I love, but you can pick the bun you like the best. Or offer a variety for your guests.
Now bite into your juicy and delicious Firecracker Burgers while you enjoy the fireworks! (Note: click on the words "Firecracker Burgers" in the previous sentence for the complete recipe.)
Be prepared for all of your summer gatherings with recipes from the Giant Recipe Center. You'll find lots of easy, affordable and quality meals to kick off your summer fun.
Happy 4th of July everyone!
Fun fact - Do you know why we have fireworks on the 4th of July? It's because John Adams wanted us to. The first celebration of America's independence from Great Britain took place on July 4th, 1777 in Philadelphia, Pennsylvania and also in Boston, Massachusetts.