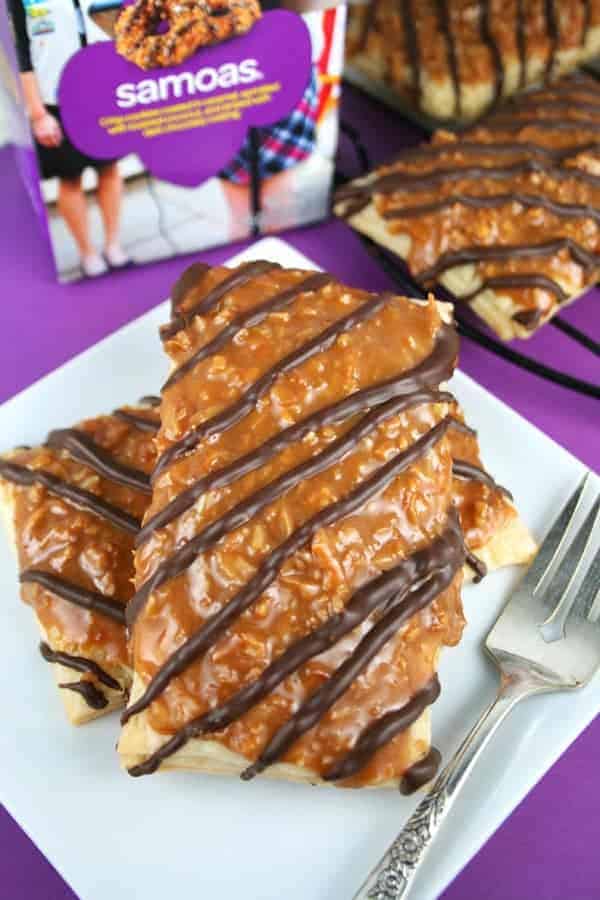 Yes, you read that correctly. I said Homemade Samoas Pop-Tarts! I recently saw a recipe for Samoas Donuts and I thought, why not make pop-tarts! If you love the Girl Scout cookie that's also been called Caramel Delights, then you will love these pop-tarts. Flaky crust filled with chocolate ganache, covered with toasted coconut and caramel spread, topped with drizzled chocolate.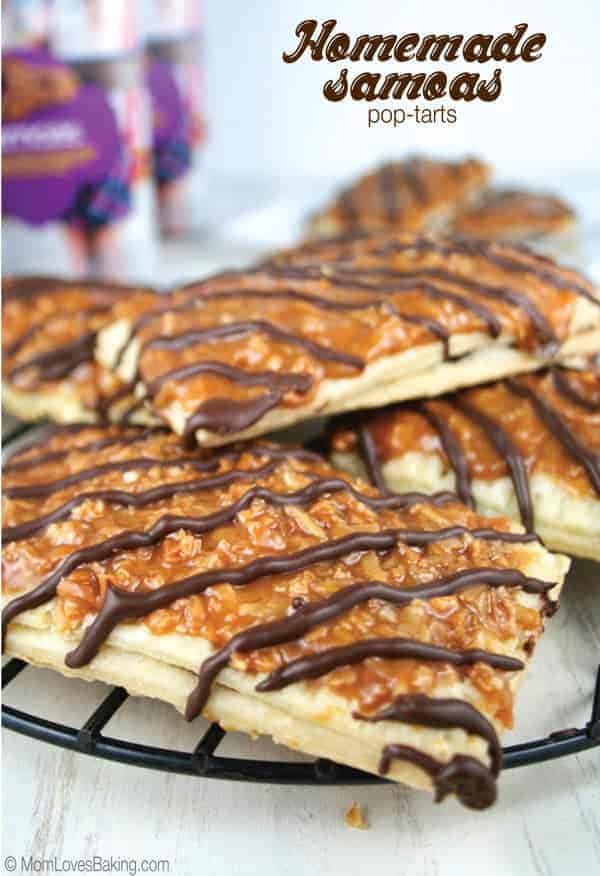 Girl Scout cookies might still be available in some areas, but pretty soon, they'll be gone. Never fear, you can whip up a batch of these Homemade Samoas Pop-Tarts any time you want!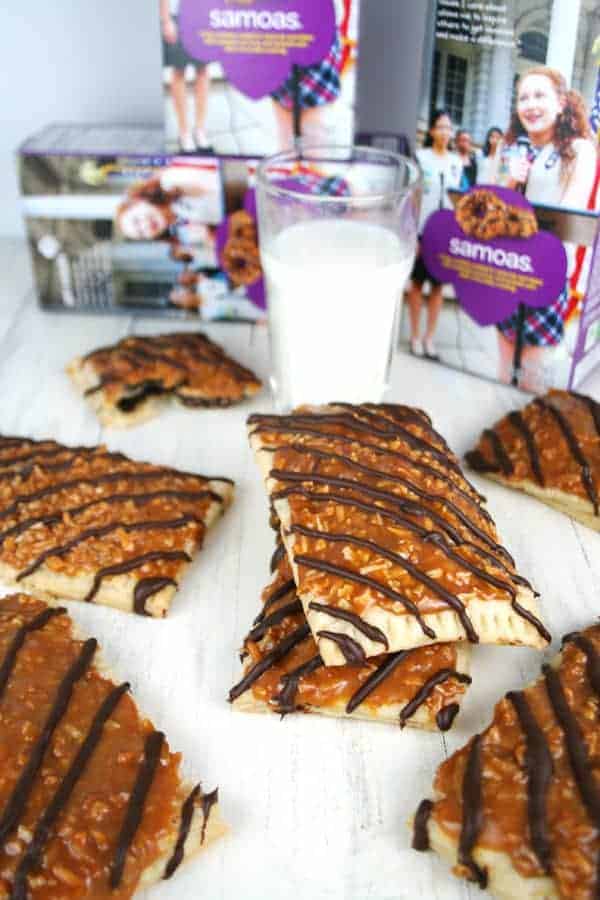 My husband and kids love Samoas. When I ask them what kind of Girl Scout cookies they want, they usually just say the purple box.
What's your favorite Girl Scout cookie?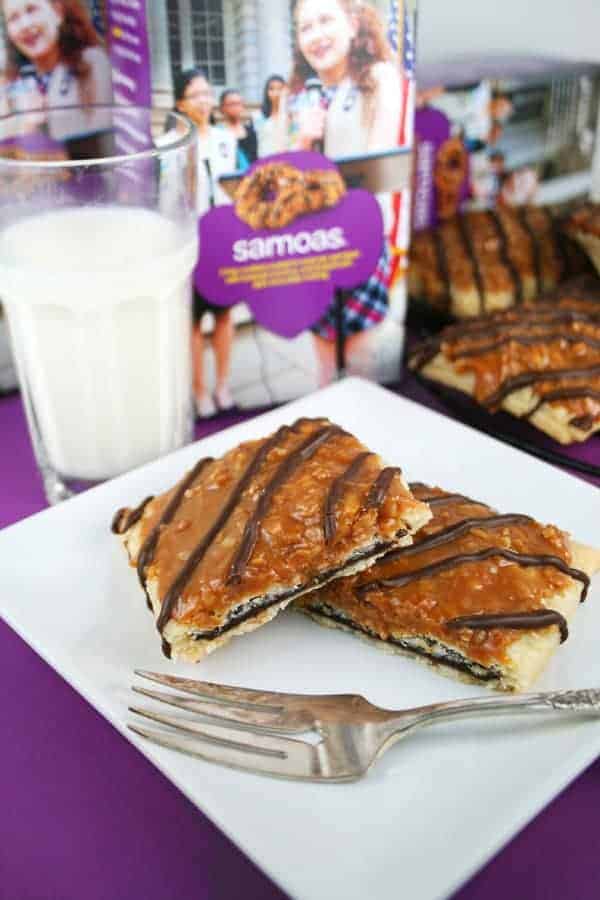 The actual Samoas cookies are coated with chocolate on the bottom. I thought it would be neat to have the chocolate inside the pop-tart instead. And it worked out great. These cookie inspired pop-tarts are the cat's meow! Definitely worthy of some sort of Girl Scout badge or medal of honor. You think I'm exaggerating? Not at all! I'm completely serious. Homemade Samoas Pop-Tarts are the bomb.com!
So you're probably wondering how to make these hall of fame worthy treats, right?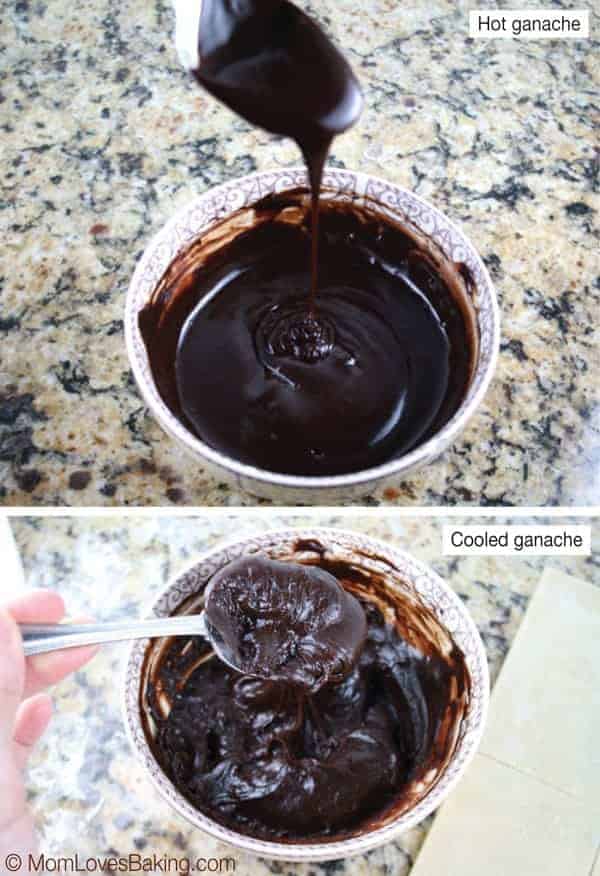 Start by making your ganache. This is a before and after photo. You will heat your semi-sweet chocolate chips and heavy cream in the microwave on high for about a minute. Stir until it's combined and melted. Add vanilla, then set aside. It will be runny while it's hot, but it thickens up as it cools.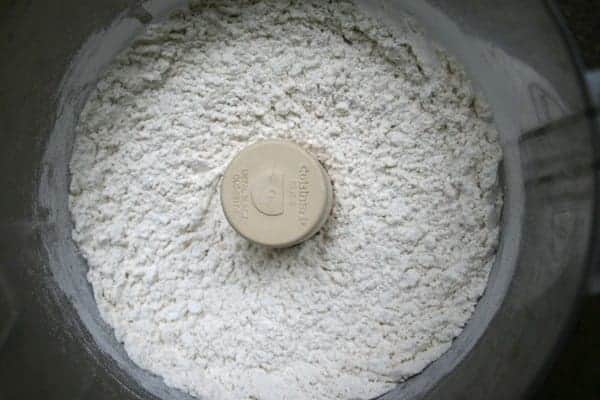 Next, make the crust. Place flour, salt and sugar in a food processor. Pulse a few times to mix.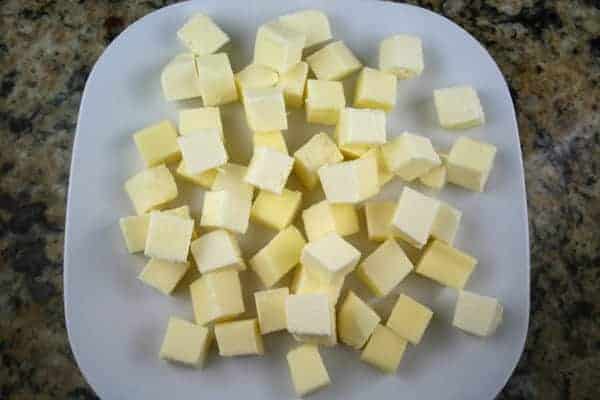 With the processor running, add cold cubes of butter, one at a time. Add water and process until a dough forms.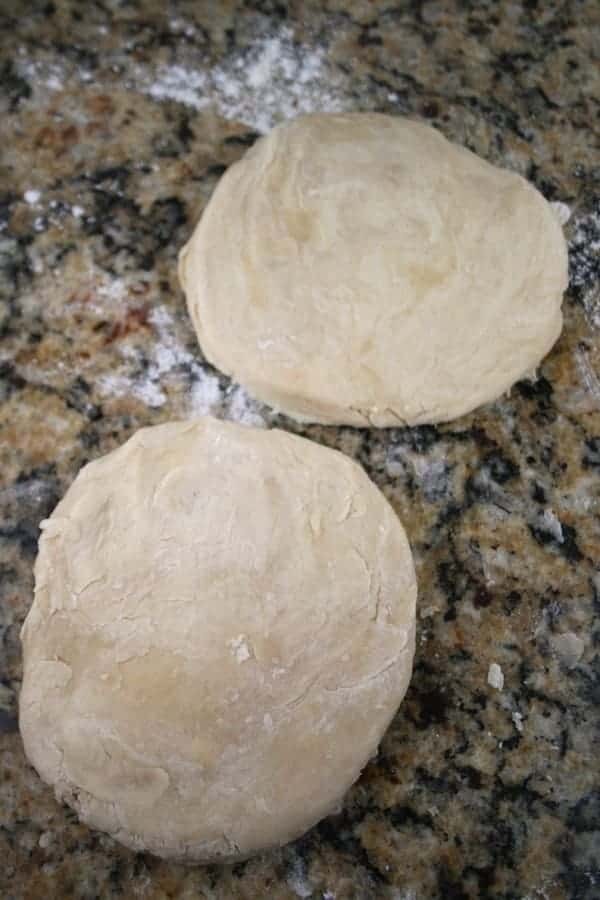 Form the dough into two disks, cover with plastic wrap and chill for 1 hour.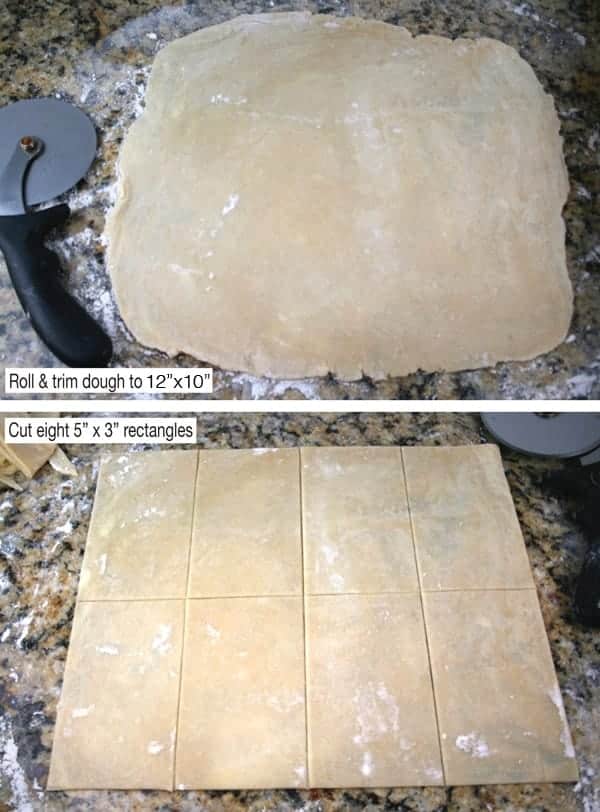 On a lightly floured surface, roll out each chilled disk to form a 13″ x 11″ rectangle and trim to 12″x 10″. Then cut eight 5″ x 3″ rectangles.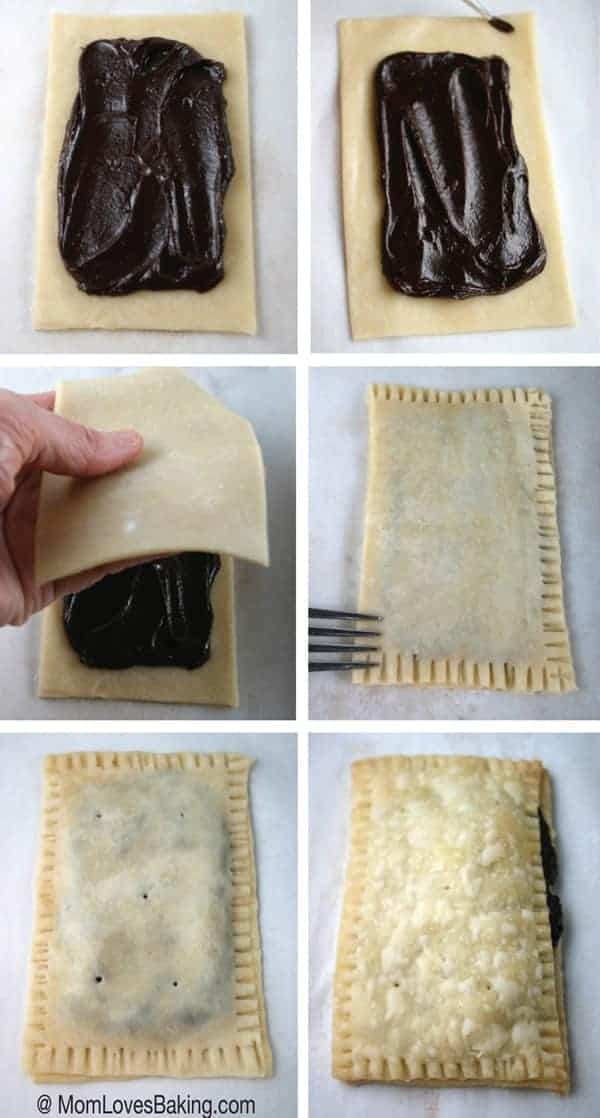 Spread about 1 tablespoon of ganache on half of the rectangles, leaving a 1/2 inch border. Brush a little bit of water around the edges, then place another rectangle on top. Use a fork to crimp the edges. Then prick the top with a toothpick a few times. Then bake at 350°F. for 20-25 minutes.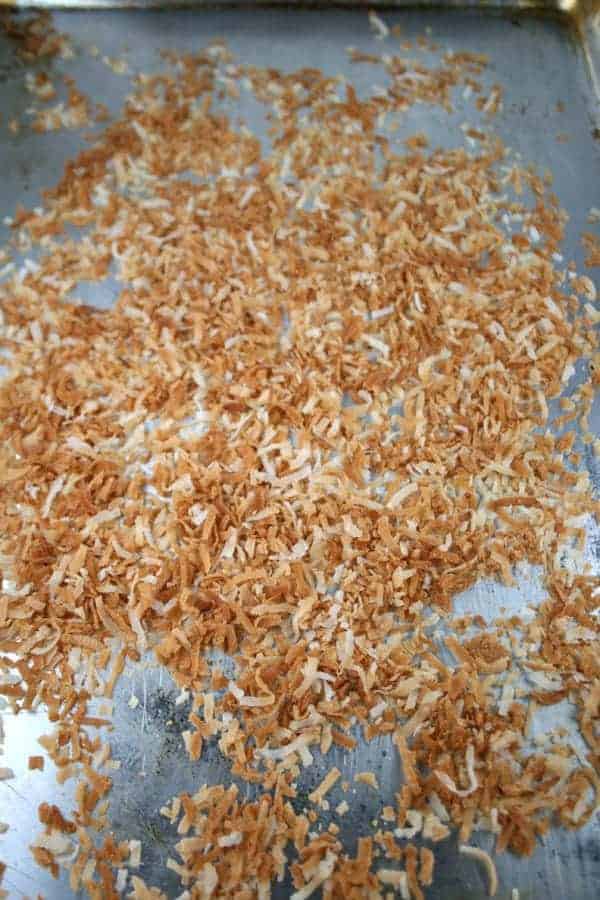 For the topping, mix toasted coconut, melted caramel bits and heavy cream until thoroughly combined. Very carefully spread on to cooled pop-tarts. (The pop-tart crust is flaky and delicate. If you puncture a hole in the crust, don't worry, just cover it with the caramel coconut spread.)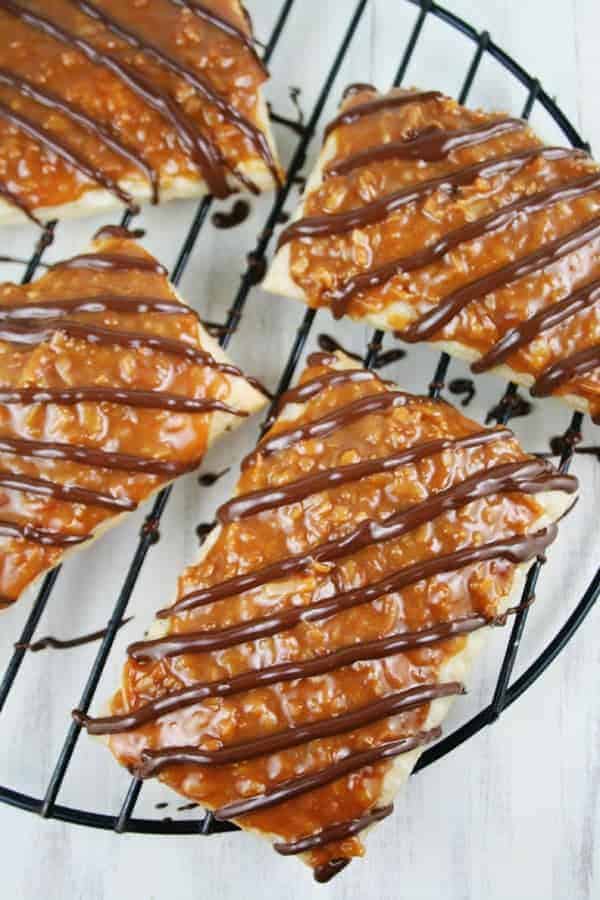 Melt more chocolate chips with a little bit of shortening. Pour into a small resealable plastic storage bag. Cut a tiny corner of the bag and drizzle chocolate over pop-tarts. Place in fridge until the chocolate sets, about 30 minutes.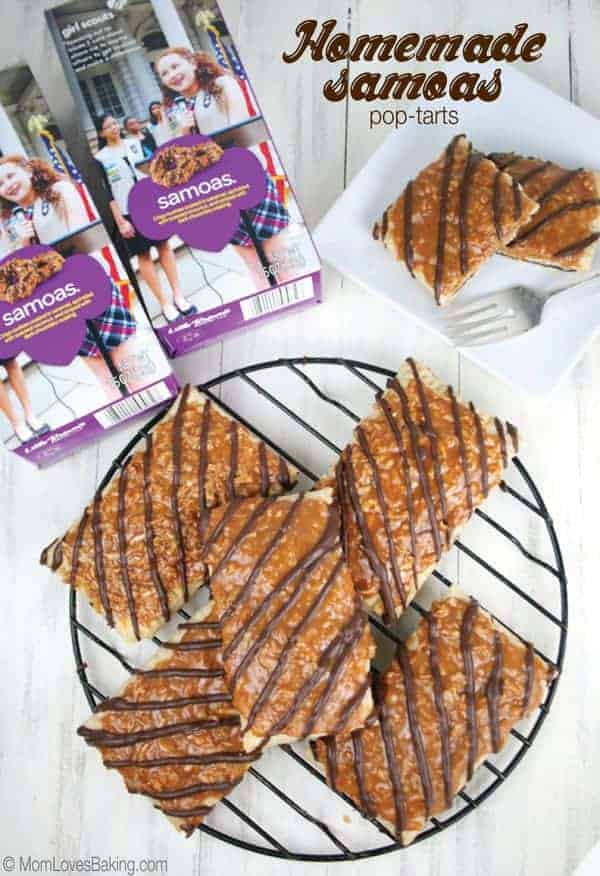 These are incredibly good. Enjoy!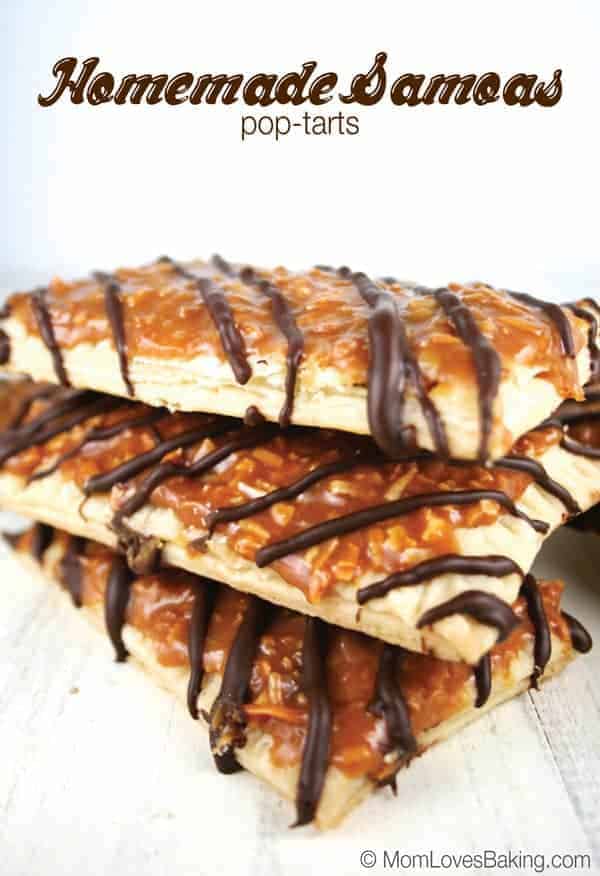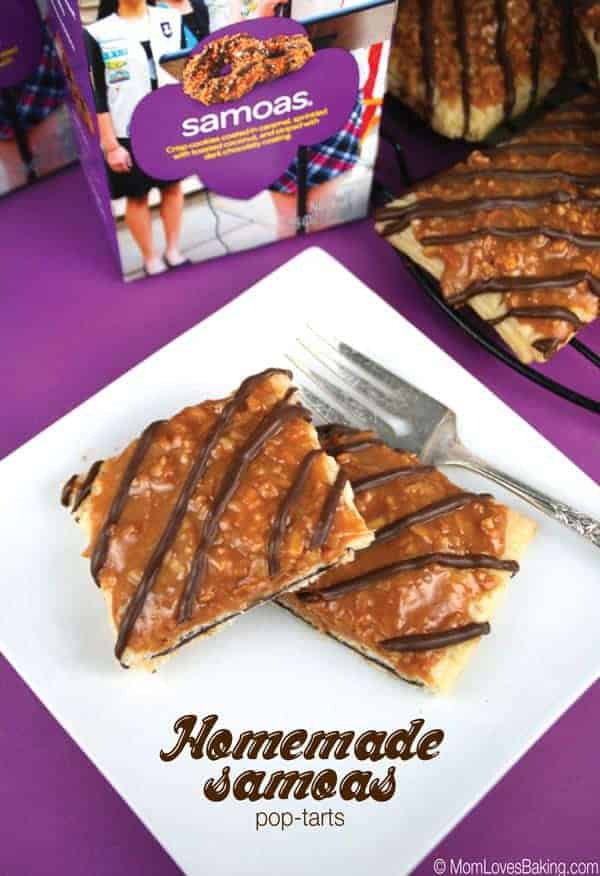 Print Recipe
Homemade Samoas Pop-Tarts
Ingredients
For the ganache

1

cup

170g semi-sweet chocolate chips

1/3

cup

78mL heavy whipping cream

1

teaspoon

vanilla extract

For the crust

2

cups

300g all-purpose flour, plus more for rolling

1

teaspoon

salt

1

teaspoon

granulated sugar

1

cup

226g unsalted butter, cold and diced into 1/2-inch cubes

4-5

tablespoons

ice water

For the topping

1 1/2

cups

110g toasted coconut

1

11 oz/311g package of caramel bits

6

tablespoons

heavy whipping cream

plus more if too thick

For the chocolate drizzle

1/2

cup

85g semi-sweet chocolate chips

1

teaspoon

shortening
Instructions
For the chocolate ganache

Place chocolate chips and cream in a medium microwave safe bowl. Microwave on high for 1 minute. Stir until completely smooth. Heat for 15 more seconds, if needed. Stir in vanilla. Set aside.

For the crust

Preheat oven to 350°F. Place flour, salt and granulated sugar in a food processor. Pulse a few times. With processor on, add butter, one cube at a time. Add 4 Tbsp water and pulse several times, if dough doesn't come together, add remaining 1 Tbsp water. Shape dough into 2 (5-inch) disks. Cover each with plastic wrap and chill 1 hour.

Line two large cookie sheets with parchment paper. Working with 1 disk at a time (keep other in fridge to chill), roll dough out onto a floured surface to about 13 by 11-inch rectangle, then trim edges to get a 12 by 10-inch rectangle. Then cut into eight 5 by 3-inch rectangles.

Arrange 4 of the rectangles, spaced evenly apart on prepared baking sheet. Spread 1 Tbsp of ganache on center of each rectangle, leaving about a 1/2-inch border. Brush edges with a little water, then add another rectangle and seal with a fork around the edges. Prick top with a toothpick. Repeat process with remaining disk of dough.

Bake pop-tarts until light golden brown, about 20-25 minutes. Let cool.

For the topping

Toast coconut by spreading out on a baking sheet with a rim and placing in a 350°F. oven for 7-9 minutes (watch closely, it burns easily). Let cool. Place caramel and cream in a microwave safe bowl. Microwave on high for 1 minute and 20 seconds. Stir until smooth. Add coconut and stir until combined. Add more cream if it's too thick. You can also microwave for a few more seconds if it gets too thick. Very carefully spread on to cooled pop-tarts. (The pop-tart crust is flaky and delicate. If you puncture a hole in the crust, don't worry, just cover it with the caramel coconut spread.)

For the chocolate drizzle

Place remaining 1/2 cup chocolate chips and 1 teaspoon shortening in a small microwave safe bowl. Microwave on high for a minute. Stir until smooth. Pour into a small resealable plastic storage bag. Cut a tiny corner of the bag and drizzle over pop-tarts. Place pop-tarts in fridge for chocolate to set, about 20 minutes. Store covered in the refrigerator for up to 1 week.

Crust recipe adapted from CookingClassy.com