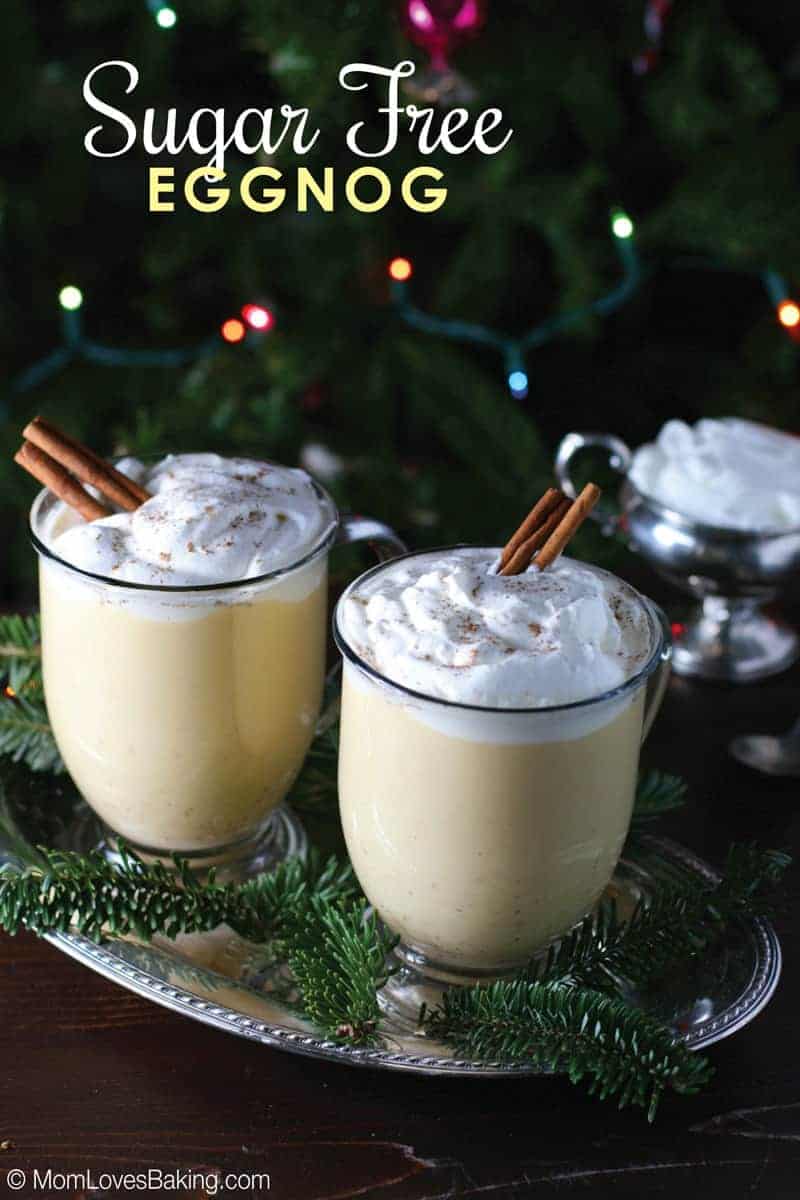 For the last month or so, I've been testing out a new diet called Trim Healthy Mama. It's a low carb lifestyle which is sort of hard for someone that loves to bake. I love flour and sugar! You probably figured that out already. But I also want to lose a little bit of weight so I'm willing to try it. I plan on starting in the new year, but for now I'm sampling recipes and seeing what I like.
I thought it would be nice to make a sugar free version of traditional eggnog. It's also made with almond milk, so it's not so high in calorie, but it's still got all the flavor.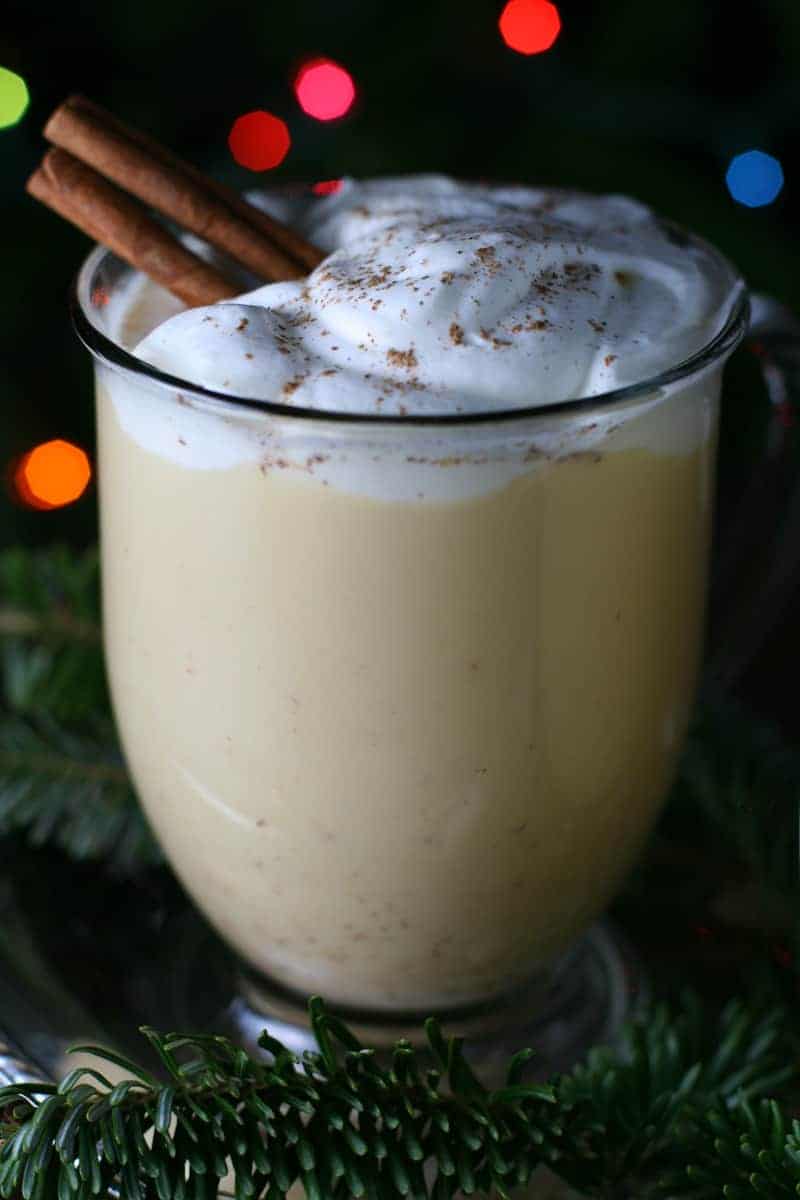 Sugarfree Eggnog tastes so much like regular eggnog. I used a sweetener called Swerve and fresh grated nutmeg for that festive flavor we all love.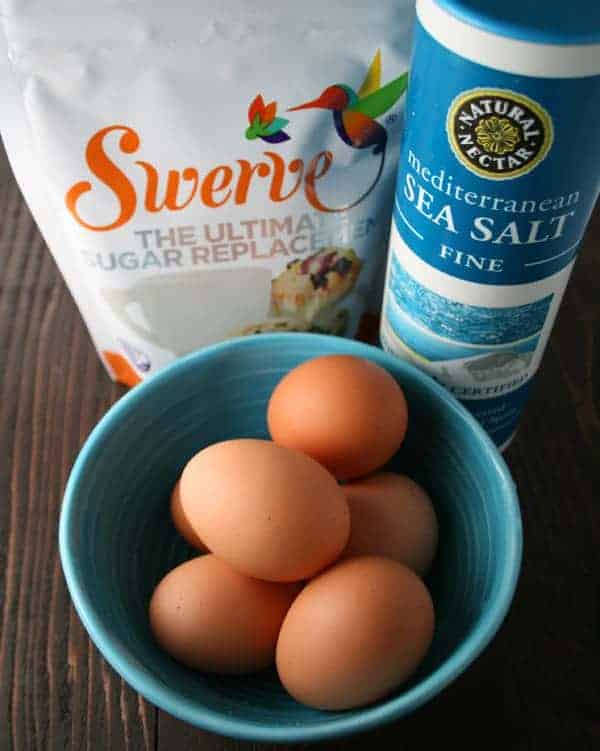 Start by whisking together the Swerve, a little salt and 6 large eggs. Keep whisking untill it's smooth and completely combined. Pour into a large saucepan.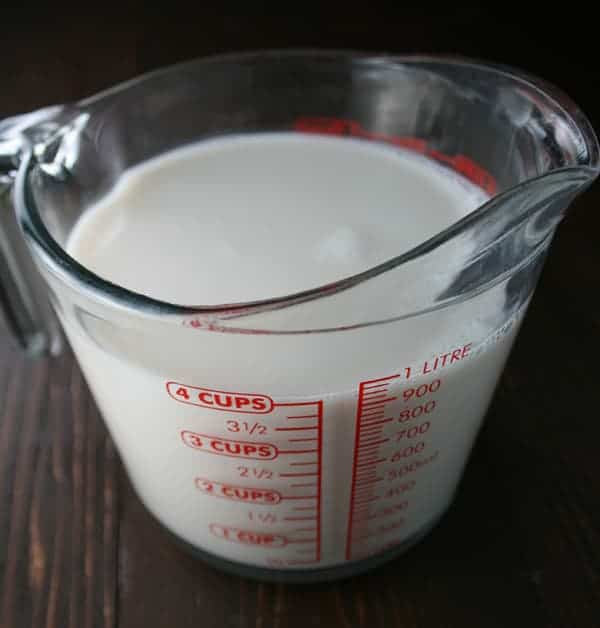 Add 4 cups almond milk to the pan. Turn heat to medium and whisk constantly.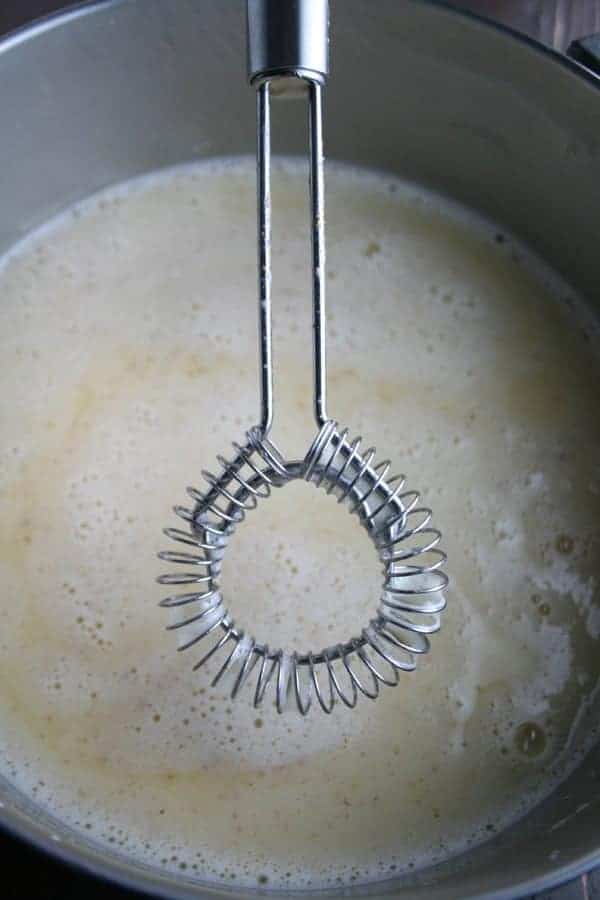 This is the type of whisk I used. I love it because you can get into all of the corners. Keep whisking until it starts to steam, about 6 or 7 minutes. You can also use a food thermometer to heat it to 150°F.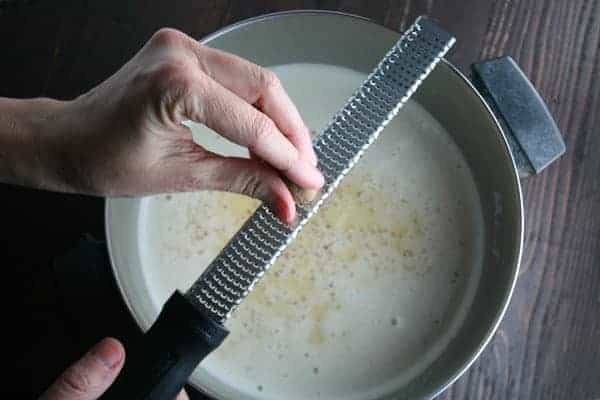 Once it's heated through, grate fresh nutmeg into nog. Add the amount that you like best.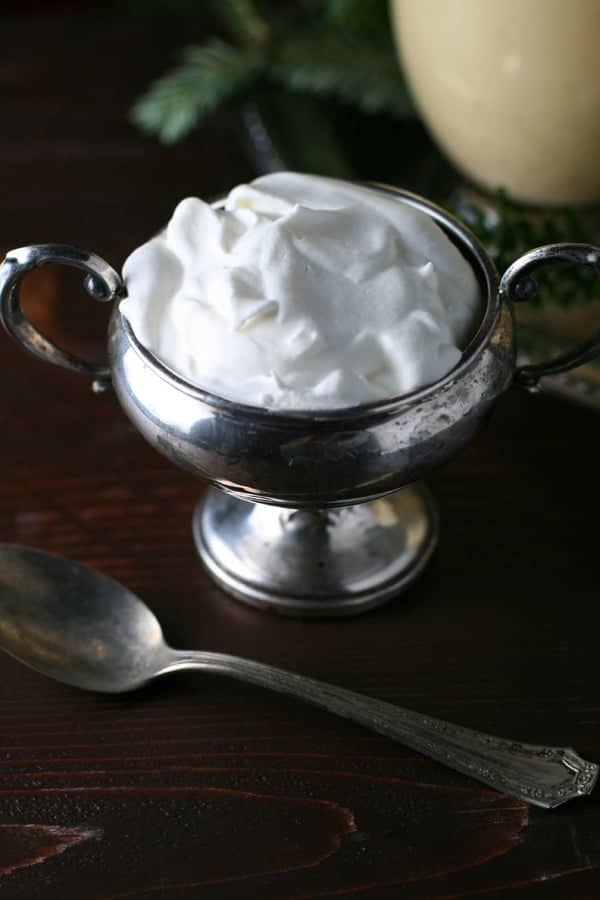 Next, whip up 8 ounces of heavy whipping cream. Add about a tablespoon of Swerve to sweeten it. (Note: the whipping cream is optional.)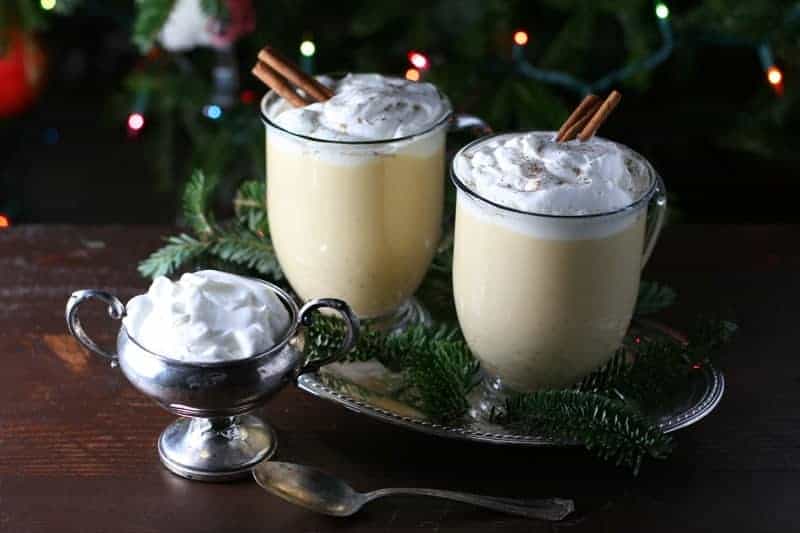 Serve Sugarfree Eggnog with the whipped cream, more nutmeg and cinnamon sticks, if desired.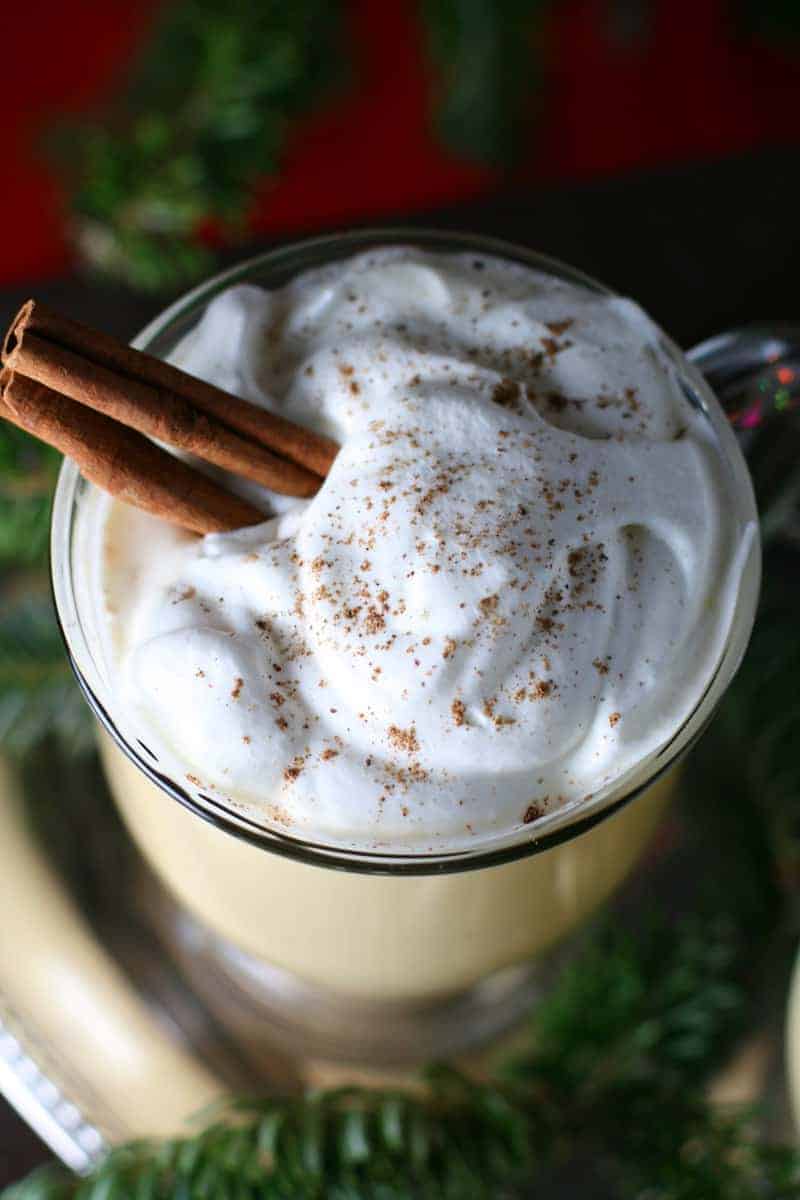 Nothing says the holidays like a big glass of eggnog. It's also good with a little bit of booze like bourbon or brandy. Yum!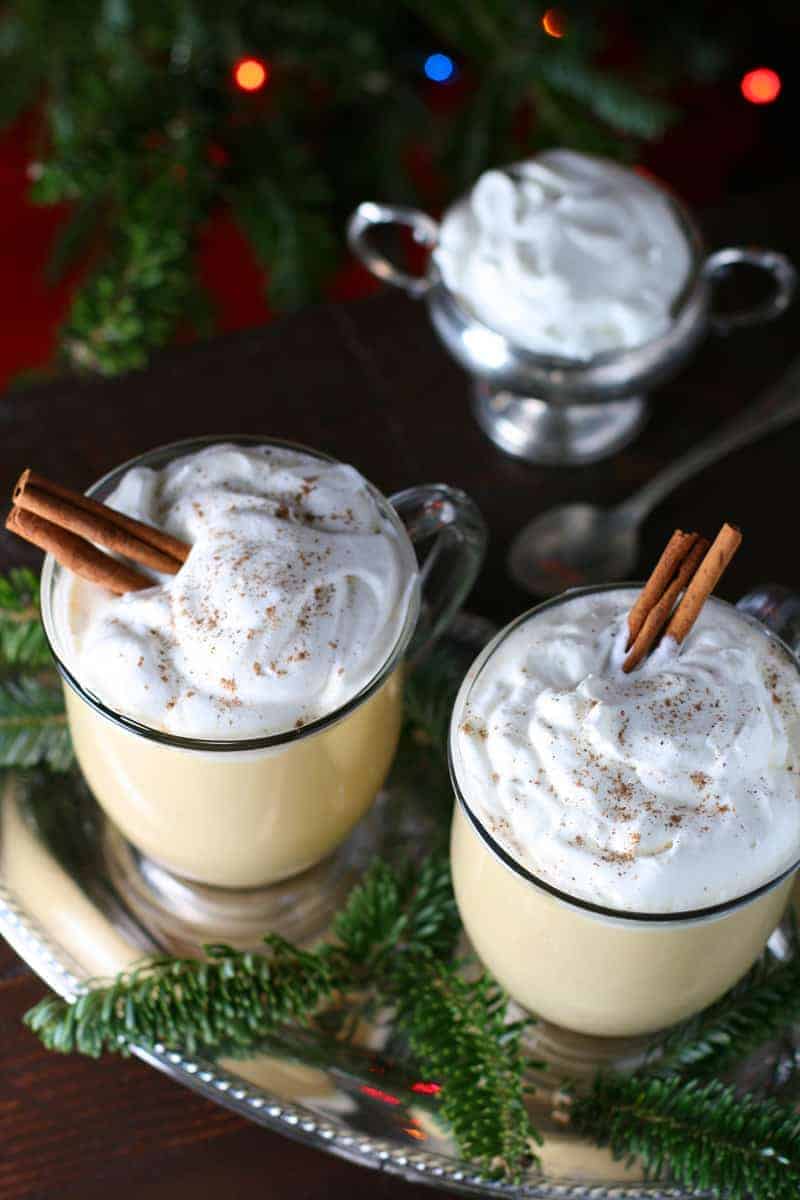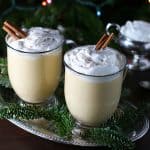 Sugar Free Eggnog
Ingredients
1/2

cup

Swerve

or sugar substitute of your choice and you can use more if you want it sweeter

1/2

teaspoon

sea salt

6

eggs

4

cups

unsweetened almond milk

1

teaspoon

vanilla extract

Nutmeg to taste

For garnish -

1

cup

heavy whipping cream

1

tablespoon

Swerve

Nutmeg to taste

Cinnamon sticks
Instructions
Place Swerve and salt in a large bowl. Stir to combine.

Add eggs and beat on medium with an electric mixer until smooth. (You can also beat by hand with a whisk.) Add the almond milk to the egg mixture and stir to combine.

Pour into a large saucepan. Heat on medium while stirring CONSTANTLY with a wire whisk. This is very important because you don't want scrambled eggs. You just want it to heat all the way through. Whisk over heat for 6 or 7 minutes or until you see steam forming. (You can also use a food thermometer and heat to 160°F.)

Remove from heat, then add the vanilla and nutmeg. Stir to combine, then pour into a pitcher and refrigerate until cold.

Garnish with Swerve sweetened whipped cream, nutmeg and cinnamon sticks, if desired.

Store covered in refrigerator for up to 3 days.

Recipe inspired by The Cooking Geek