Dark Chocolate Cranberry Skillet Cake is a coffee cake filled with nuts, cranberries, and chocolate chips, topped with streusel crumbles, then baked in a cast iron skillet.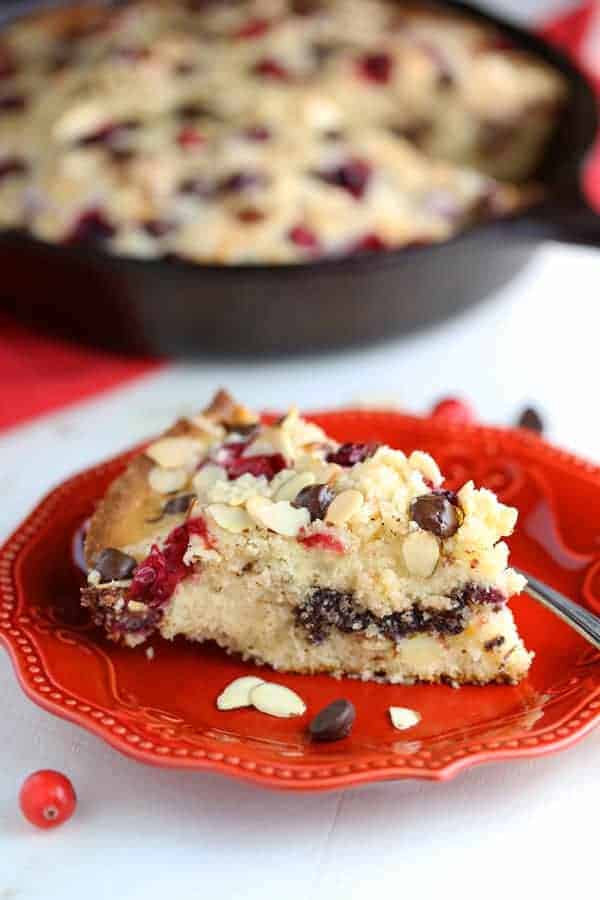 It's the last day of November and I'm a little sad to see the beautiful leaves disappear. We still have a few left on the trees and I'm savoring every moment. A tree in our front yard has been covered with the most beautiful orange leaves all month and there are just a few left now. Sniff, sniff.
Of course I took a photo, so I will share that with you at the end of this post.