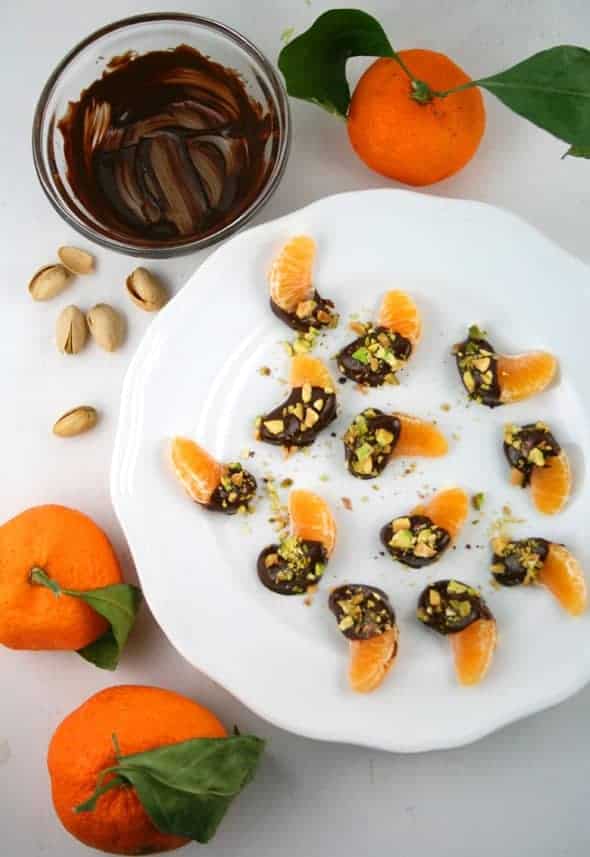 I'm still on the search for healthy, low calorie treats. 3-Ingredient Chocolate Clementines are just what the doctor ordered. At least I'm pretty sure my doctor would approve of these. And they're so easy to make too. Just 3 ingredients. Clementines. Chocolate. Pistachios. Period. You could also use Cuties for this recipe. Who doesn't like a little chocolate and nuts with their fruit. No complaints here. It's just enough chocolate to satisfy that sweet tooth, plus you get a serving of fruit and some healthy fat from the nuts.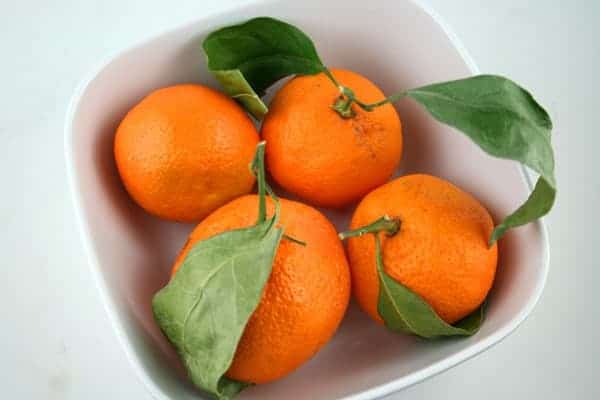 Start with clementines. Aren't these beautiful? I got them at Whole Foods. I love it when they leave the leaves on. I found the recipe for these 3-Ingredient Chocolate Clementines in a magazine. If I could only remember which one. I ripped the page out and there's no magazine name on the page. I'm pretty sure it was Sunset magazine. Anyway, the recipe called for 4 clementines. I ended up using 3 because I liked a higher chocolate to fruit ratio. If you use 4 clementines, the calorie count is 127 calories per serving (1 clementine per serving).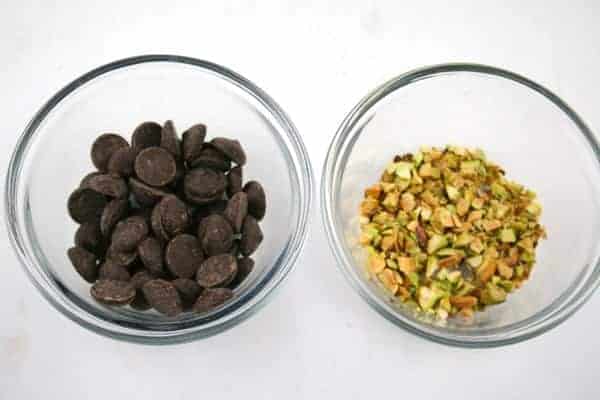 I decided to use bittersweet chocolate chips with 60% cacao. The most time consuming part of this whole recipe is just shelling the pistachios. I should have purchased the ones that were already shelled but then again, they're a bit pricey.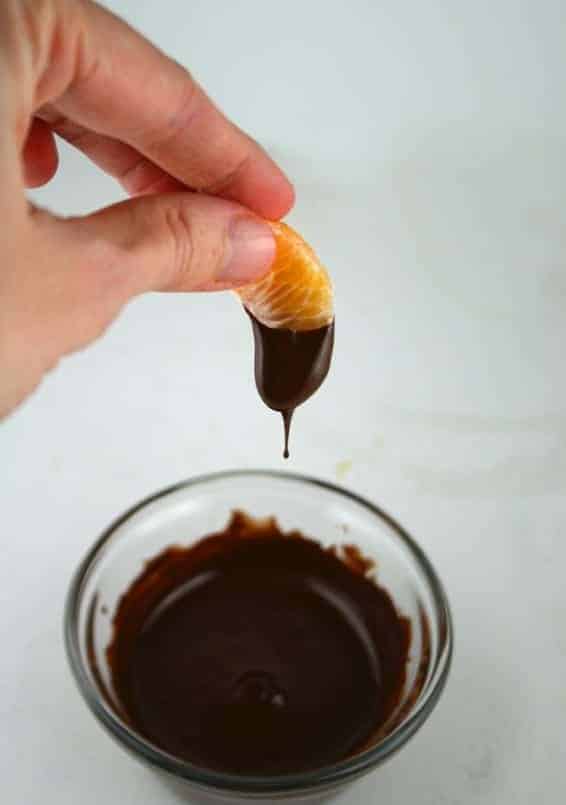 Melt chocolate. I used the microwave, on high for about a minute. Stirring after 30 seconds. You could also use a double boiler. Once it's melted, dip the clementine segments into the chocolate (covering half of the fruit). Place on a serving plate and sprinkle with chopped pistachios. And you're done. Enjoy!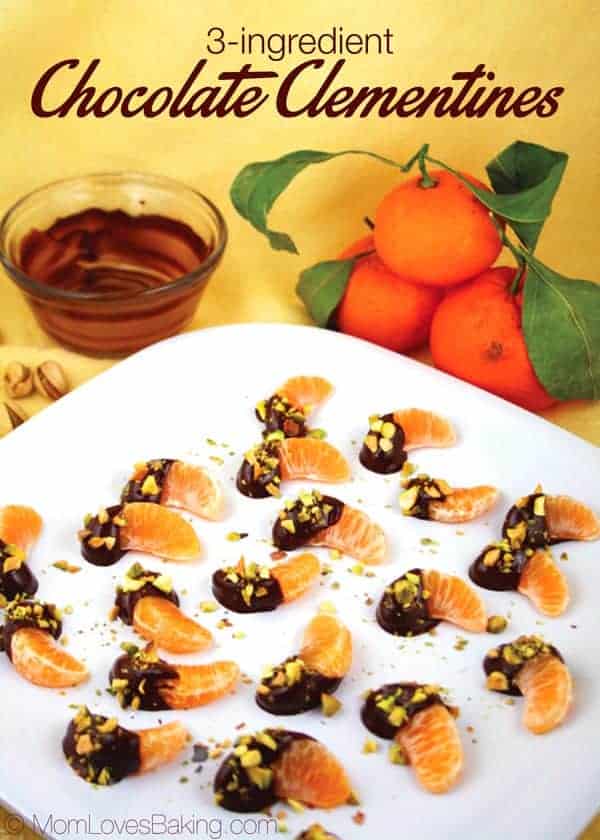 My daughter loved them. It makes a perfect after school snack.
Print Recipe
3-Ingredient Chocolate Clementines
Ingredients
2

ounces

56g bittersweet chocolate chips (I used Ghiradelli)

1

tablespoon

shelled

roasted, unsalted pistachios, very finely chopped

4

clementines

peeled, pith removed, in segments
Instructions
Place chocolate in a small, microwave safe bowl. Microwave on high for 1 minute, stirring after 30 seconds. After 1 minute, stir until completely smooth.

Dip clementine segments halfway into chocolate; arrange on serving plate. Sprinkle chocolate halves with chopped pistachio.

Recipe adapted from Sunset Magazine.
Nutrition