How to make 6 Healthy and Easy Weeknight Dinners is a blog post by contributing author, Gretchen Howard.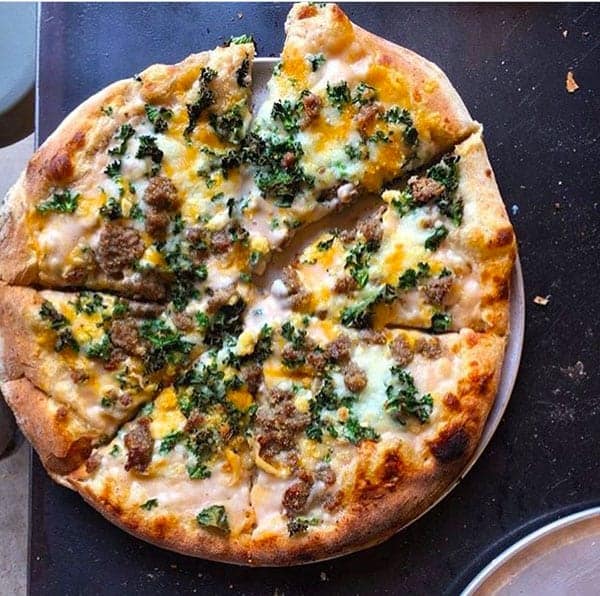 Here in Georgia, we are already into our second week of school, and the lazy days of Summer already feel like a distant memory. Early mornings, staggered school start times, work, activities, and appointments leave little time for chilling out with the family. So for my family, gathering around the dinner table each evening is even more important during these months when everyone is going in a million different directions throughout the day.
But ... sometimes it's a drag to try and come up with something for dinner! And ... sometimes it just doesn't feel like there's enough time to cook, and a fast food drive-through seems like an easier option. I truly enjoy cooking and am always trying new recipes, but I like to keep a few easy, super simple weeknight meal ideas on hand for those busy school nights. Here are a few of our favorites!
6 Healthy and Easy Weeknight Dinners
1) Homemade Pizza
Purchase a prepared pizza dough and add pizza sauce, cheese, and your favorite meats and vegetables. Pictured here is a store-bought gluten-free crust mix topped with mozzarella, spinach, mushrooms, onions, and turkey-zucchini meatballs. Get creative and try something different each time you make a pizza.
2) Charcuterie Board
Swing through your grocery store's deli department and collect a few different kinds of cured meats like salami, pepperoni, soppressata, or prosciutto. Next, select a couple of soft and hard cheeses - we like brie, blue cheese, Havarti, and mozzarella. Add some fresh and dried fruits like berries, grapes, blueberries and dried apricots. Choose your favorite nuts- we like cashews and almonds - add black or green olives, crackers or bread sticks, and spreads like honey, mustard, and jam. Arrange all of this artfully on a big wooden cutting board with some fresh herbs like mint and rosemary. Then gather 'round the table and you're good to go - something for everyone! And there's something about a charcuterie board that feels so elegant and nourishing.
Here's a lovely cheeseboard on Amazon that you might like (affiliate):

3) Seafood Boil
For a basic boil, all you need is shrimp, corn on the cob, red potatoes, sausage, butter and Old Bay seasoning. Brown the sausage first, then quarter the potatoes and throw them into a big pot of 6 cups of boiling water with two tablespoons of Old Bay seasoning. Boil potatoes for a few minutes first then add remaining ingredients. Serve with melted butter. Spread some newspaper on an outdoor table and dig in. Save leftovers for lunch the next day!
4) Breakfast for Dinner
Think about what you would make on a Sunday morning for breakfast and make it for a weeknight dinner. My kids love waffles, French toast or pancakes for dinner! Add lots of fresh fruit and bacon or sausage and everyone is happy.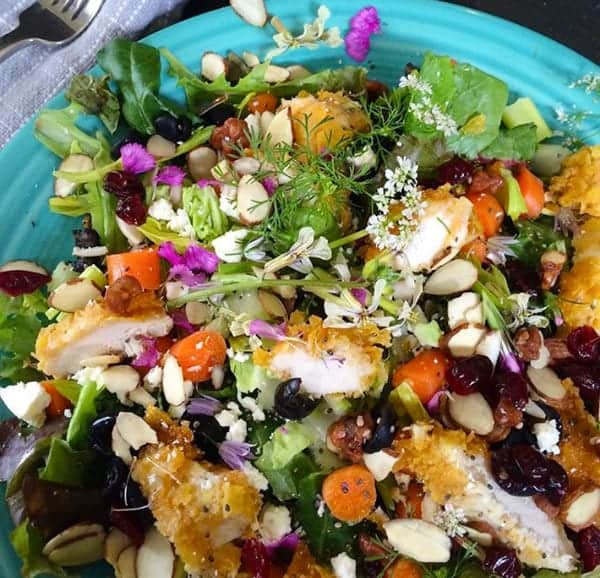 5) Chicken Salad
Grab a box of fried chicken (Publix has the best) or grill chicken breasts for a healthier option. Add your favorite vegetables and dressing - I like to make my own oil and vinegar dressing, and the kids like Ranch. This salad has lettuce, carrots, black olives, dill, cilantro, almonds, Blue cheese, and craisins. Let the kids assemble their own if they're picky about ingredients.
6) Pasta and Vegetables
Pasta + garlic + butter + Parmesan cheese + fresh basil + homegrown tomatoes = an amazing dinner. Use any vegetable or herbs you have on hand.
I rotate out my "try a new recipe" nights with my old favorite, easy standbys. I also keep an ongoing list of easy weeknight meals in my recipe file for inspiration for those nights when it feels like there's just not enough time to cook. You'll be surprised how quickly your ideas will add up, and which ones become family favorites and regulars. Have a central idea and just wing it from there - no need to follow a recipe line by line. But the most important thing is to gather together with whoever lives under your roof to share conversation and support one another!
I hope you liked these 6 Healthy and Easy Weeknight Dinners. What's your favorite weeknight dinner! Let us know in the comments below. And if you make one of these recipes, be sure to share a photo and tag @momlovesbaking on Instagram!
Happy dinner-ing!
Gretchen
You might also like this One Pot Taco Pasta Bake...
Or maybe you would like this Quick Easy Chili recipe...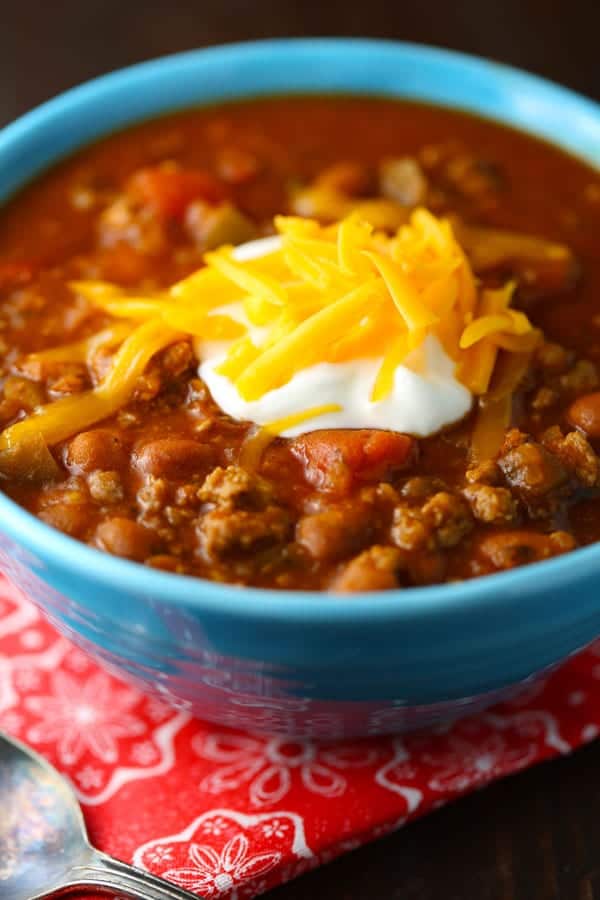 Or Turkey Sausage Lasagna - another easy and delicious meal.