I participated in an Influencer Activation on behalf of Influence Central for Shady Brook Farms. I received complimentary products to facilitate my review as well as a promotional item to thank me for my participation. #SimpleTurkeyDinners
A satisfying casserole that has all the flavors of a classic lasagna with egg noodles and turkey sausage.
Guess what. I have a confession to make. Yes, I love baking but I do NOT love cooking. An alternate name for my blog could even be Mom Hates Cooking! Anyone? Can you relate?
With the kids back in school, the evenings around here are busier than ever. Between after school activities (aka mom's bus service) and the kids needing help with homework, it's hard to find time for making dinner.
Let's face it: quality time with the family sounds much more appealing than hours of cooking every night, so anytime I can make a meal that's quick and easy, I'm a happy camper!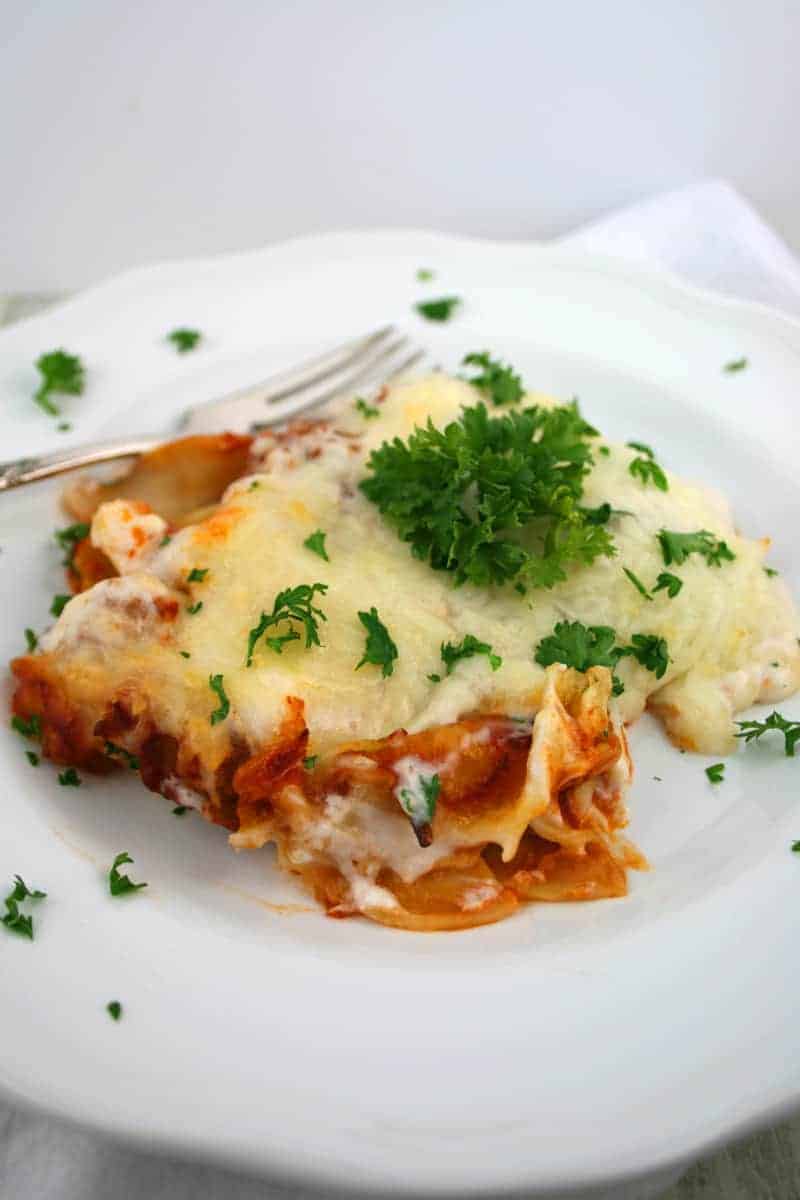 I love this Turkey Sausage Lasagna because not only is it amazingly delicious, it's very, very simple to make! One of the main ingredients is Shady Brook Farms turkey sausage which I had never tried before making this recipe and let me tell you, it's really good sausage. I'm already a big fan!
For this recipe, I used the Shady Brook Farms Sweet Italian Ground Turkey Sausage. You could also use the Sweet Italian Breakfast Link Turkey Sausage and chop it up.
Can we talk turkey for a second? Turkey is a great choice for your family because it is a lean, tasty substitution for foods traditionally prepared with beef or pork such as sausages and burgers. And if you're going to have turkey, why not choose a brand that offers good quality turkey at an affordable price. Here's what I learned about Shady Brook Farms turkey:
· Shady Brook Farms turkeys are raised without growth-promoting antibiotics and are available in ground turkey, sausage, tenderloins, burgers and more.
· Shady Brook Farms works with more than 700 independent farmers to produce these wholesome turkeys raised without growth-promoting antibiotics.
· Shady Brook Farms is committed to offering better food at a better price, that's why their turkeys raised without growth-promoting antibiotics are available without a premium price.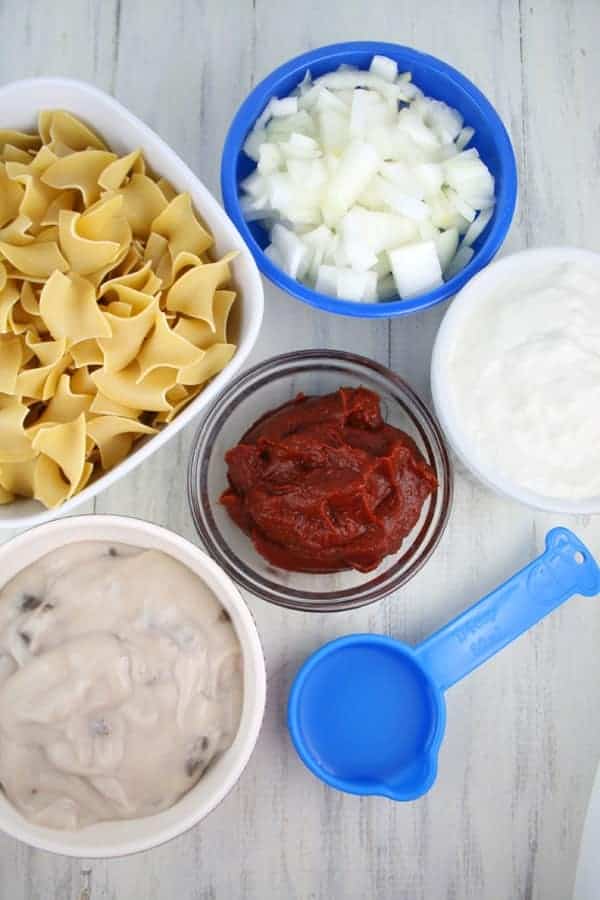 Turkey Sausage Lasagna has just a few ingredients. With the addition of turkey sausage and cheese, this photo shows all you need to make this casserole: onions, tomato paste, water, cream of mushroom soup, noodles and a mixture of sour cream and cream cheese.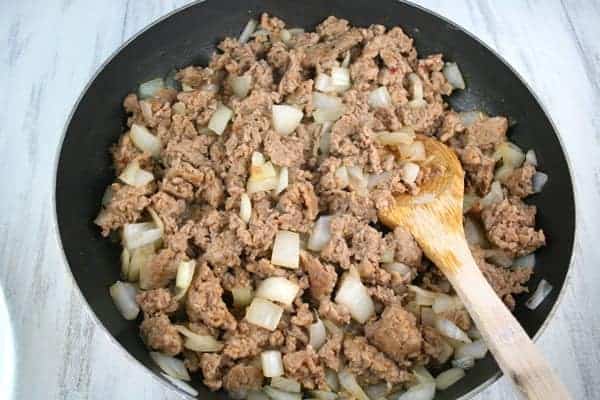 Start by browning the turkey sausage with onions. Then add the tomato paste and water. Meanwhile, prepare the noodles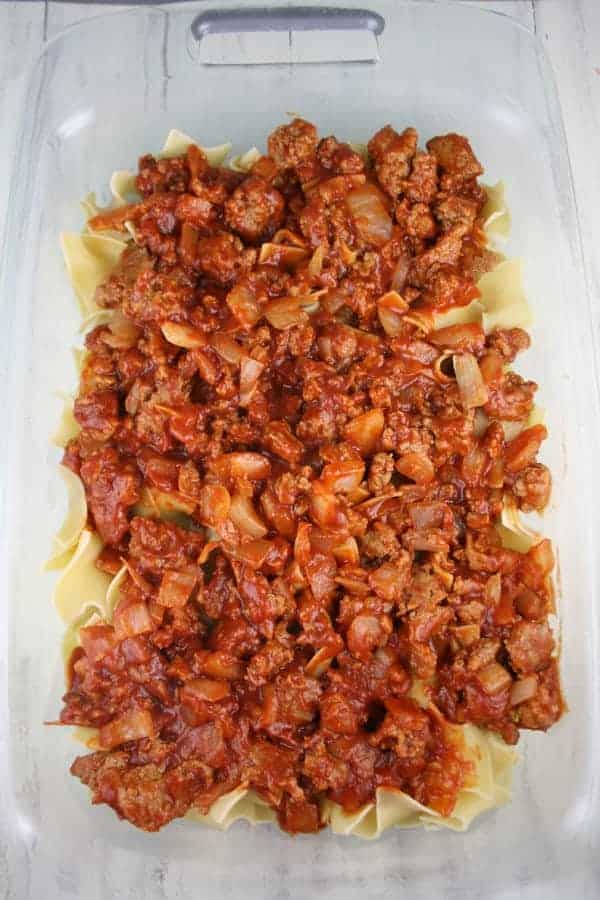 Pour the drained noodles into a lightly greased casserole dish. Cover with the tomato sausage mixture.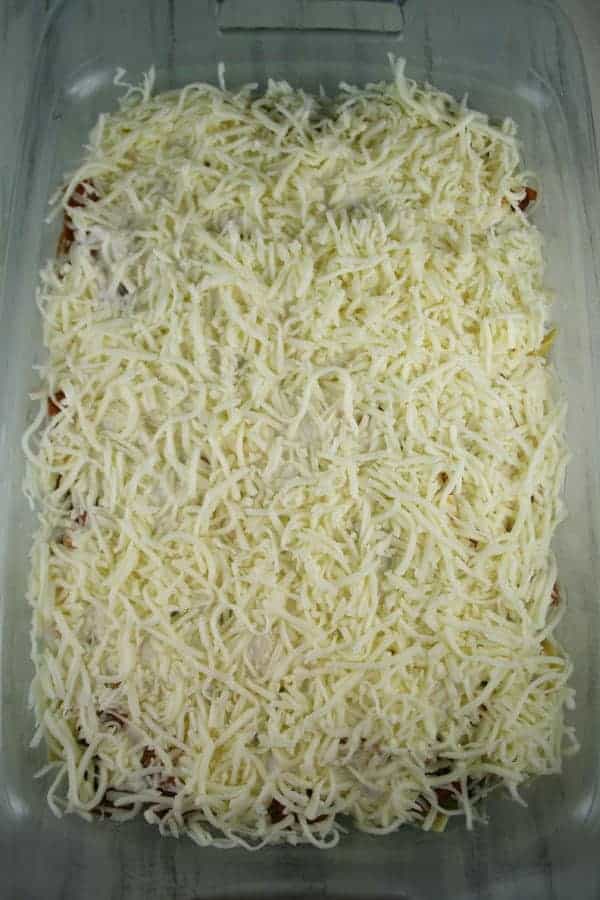 Combine soup, cream cheese and sour cream. Pour over meat. Sprinkle with grated cheese.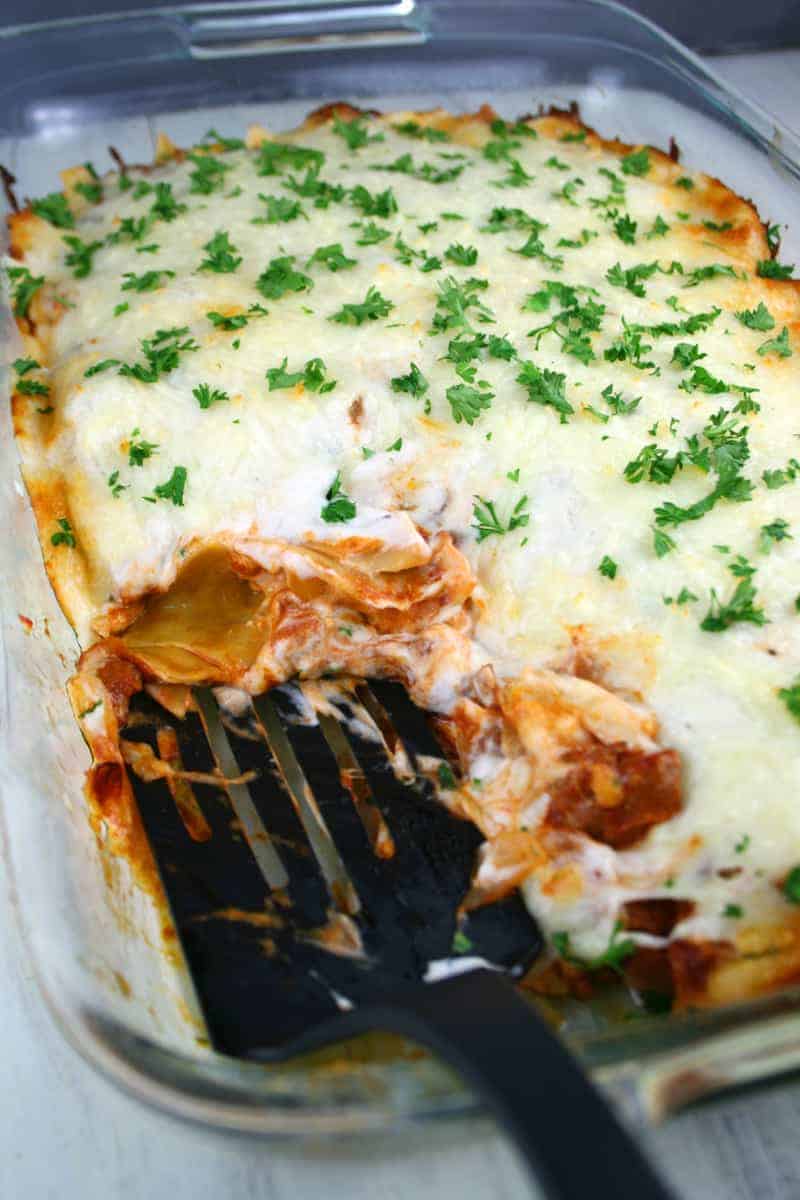 Bake at 350°F. for 30 minutes. Garnish with chopped parsley and serve.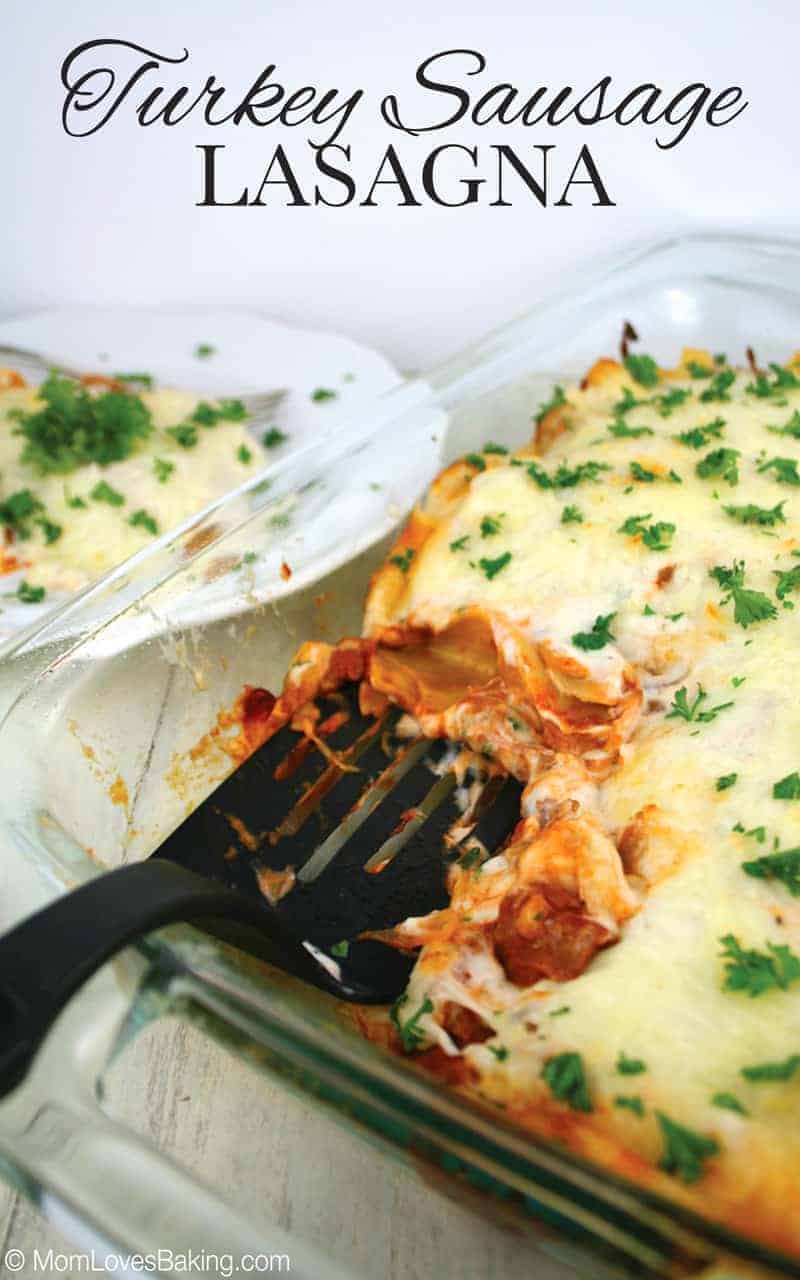 This casserole makes 8 servings, so we were able to enjoy it again for a second meal a few days later and it was just as good, if not better! Leftovers are the best!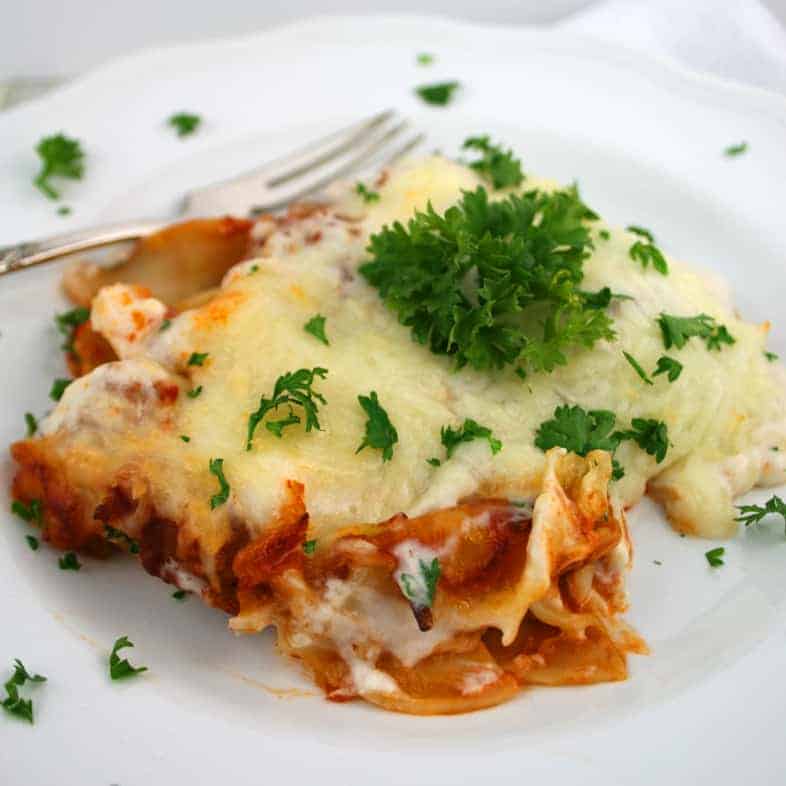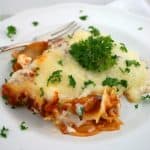 Print Recipe
Turkey Sausage Lasagna
Ingredients
1-2

lbs.

Shady Brook Farms Sweet Italian Ground Turkey Sausage

1

large onion

chopped

1

small can tomato paste

1/4

cup

water

1

package medium egg noodles

3

ounces

cream cheese

1

cup

sour cream

1

can cream of mushroom soup

2

cups

shredded mozzarella cheese

Chopped parsley for garnish
Instructions
Preheat oven to 350°F.

Brown sausage and onions. Add tomato paste and water. Stir until combined, then simmer for 5 minutes over medium heat.

Cook noodles according to package instructions. Drain and pour into a lightly greased 13" x 9" casserole dish. Spread sausage and tomato mixture on top. Mix together the sour cream, cream cheese and soup, then pour over meat. Sprinkle with cheese.

Bake for 30 minutes. Garnish with chopped parsley. Serve immediately. Store covered in refrigerator for up to 5 days.
I also had the chance to sample the Shady Brook Farms bone-in turkey breast.
Why wait for Thanksgiving to have turkey! This turkey was a snap to make. I simply followed the instructions on the package.
I brushed the turkey with oil, plopped it on the roasting pan and baked in the oven for about 2 1/2 hours. That's it!
Then we sliced it up and enjoyed a scrumptious meal that was a lot like Thanksgiving with turkey, gravy, stuffing, cranberry and veggies on the side. I froze half of it and then we enjoyed two yummy family meals with the rest.
BONUS GIVEAWAY – You could win 1 of 2 $10 coupons for Shady Brook Farms Turkey products. Just leave a comment below and let me know the answer to this question:
What's your favorite turkey dish?
Giveaway begins today and ends Sept. 2 at 12 pm. Winner will be chosen randomly and must be at least 18 years old.