And the Florida Folk Heritage Award winner is... drumroll please .... my mom!
I couldn't let Mother's Day come and go without bragging on my mom a little. A month ago (4/13/19) she was awarded the 2019 Florida Folk Heritage Award for her contribution to continuing the art of Irish music in her community of Tallahassee, Florida.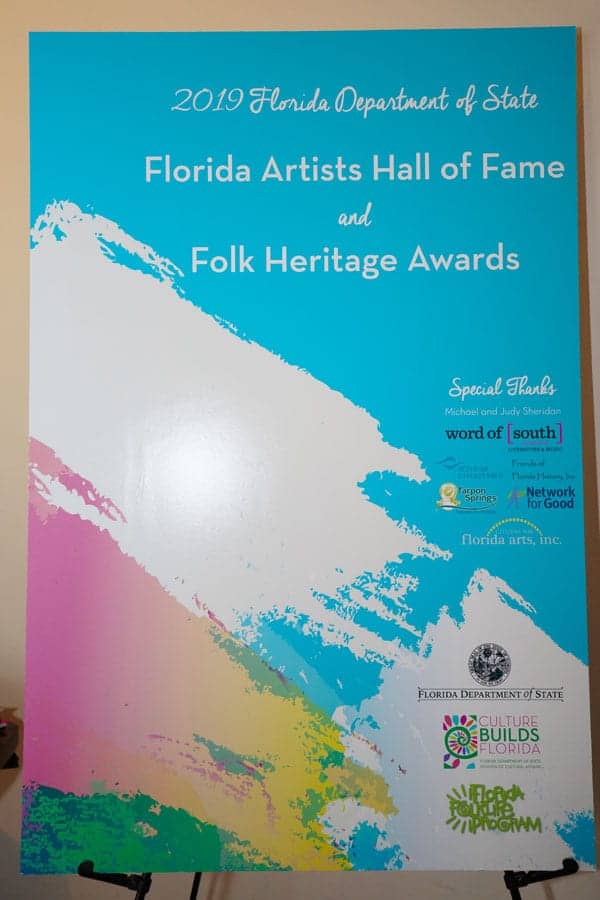 2019 Florida Department of State Folk Heritage Awards Ceremony
There was a lovely ceremony on April 13th at The Edison Restaurant in Tallahassee. The secretary of state, Laurel Lee, was the host for the event. I wanted to share some photos and tell you a little bit more about my amazing mom. She's the first female fiddler in Florida to win this prestigious award. (This is the program, scroll to see my mom's write up.)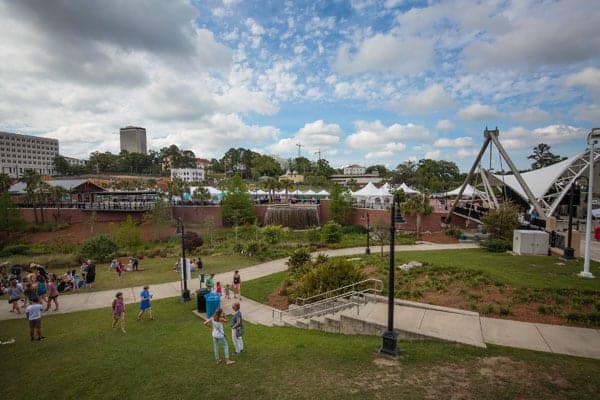 Downtown Tallahassee
The event took place in lovely downtown Tallahassee, FL (the state capital) during the Word of the South festival of literature and music.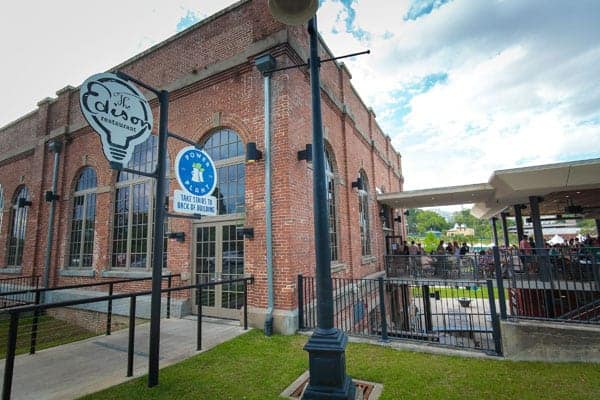 The Edison Restaurant
The actual awards ceremony was held at The Edison Restaurant which is housed in this historic building which was originally the public utilities company for the city. It's very cool inside with old brick walls and an overall, vintage industrial feel.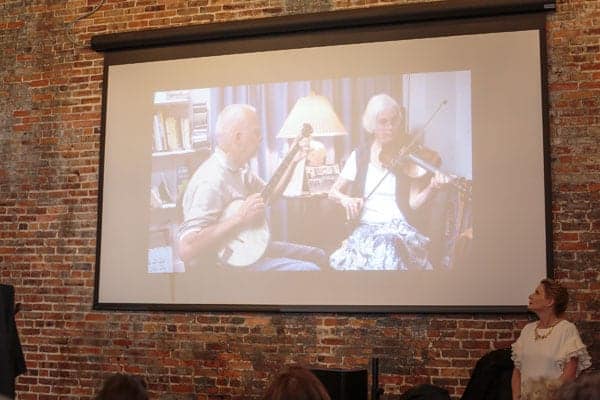 Floridians Receive the Florida Folk Heritage Award
My mom was among four talented people that received the Florida Folk Heritage Award at the ceremony. There was a film shown for each recipient, telling their individual stories and contributions to continuing Florida's folk heritage. This photo shows my mom and stepdad (Gordon and Jane Scott) playing an Irish tune.
Continuing the Tradition of Irish Music
I'm so proud of my mom and so happy she has been recognized for her musical talents and many years of teaching. She and her husband started the longest running Irish session in Tallahassee which has been meeting for over twenty years. Once a month, local Irish musicians get together to play traditional Irish tunes. Read more about Jane's background at the bottom of this post.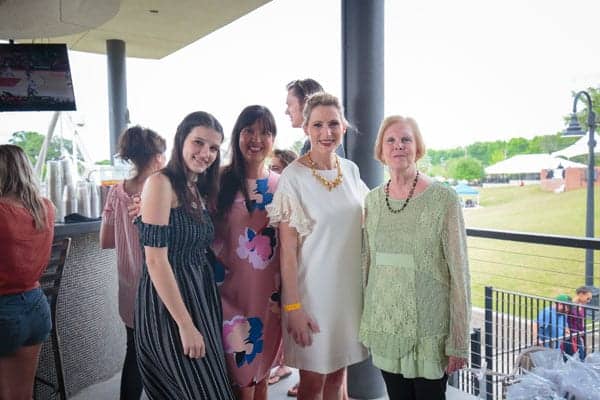 Florida Secretary of State
Florida Secretary of State, Laurel Lee was a wonderful host and very gracious. Here we are with her at the reception that followed the ceremony. Pictured from left: Savannah Ode (my daughter), Lise Ode, Secretary Lee, and Jane Scott.
Family and Friends
Lots of friends and family came out to support my mom. Here's our cousin, Nigel Wells, most likely telling the Secretary of State one of his funny stories as Gordon Scott listens.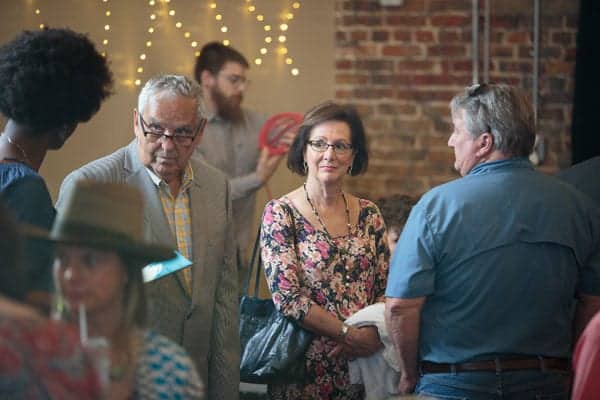 Some very special friends were in attendance as well, including, Marie Donnelly and Johnny Andrews (above middle and right).
Florida Artists Hall of Fame
Three artists were also inducted into the Florida Artists Hall of Fame at the same ceremony. One of them was Bertie Higgins (above right). He is best known for his Top 40 hit from 1982 called Key Largo. He performed his famous song for us and sounded just like the record.
"Wait, one for the daughter!" That's what I said as I tried to quickly snap a photo to remember this special day. LOL. (I think my family was embarrassed.) But this was a moment that I couldn't let pass without a picture.
(Although I did get the shot, all the photos in this blog post were taken by Amanda Hardeman Griffis.)
Florida Folk Heritage Awards
Jane Wells Scott
• From a Southern family with Irish roots, Jane Wells Scott learned her first Irish songs from her mother. She took up the fiddle in 1985, turned to Irish music soon after and has studied with fiddle masters such as Liz Carroll and Florida Folk Heritage Awardee Edward Keeney.
• As a life-long learner, she attended the Willie Clancy Summer School in Ireland and traveled to Cape Breton, Nova Scotia to explore the region's unique fiddle style.
• A gifted instructor, she taught music in the public school system and led the Irish Ensemble at Florida State University for seven years prior to applying her student-based approach to private lessons at Gordon's String Music in Tallahassee.
• In addition to performing locally, regionally and internationally in various groups, she is considered the driving force behind Tallahassee's Irish music scene, mentoring talented young fiddlers that have gone on to participate at the state fiddle contest at the Florida Folk Festival and beyond.
• In 2011, she published the Tallahassee Irish Tune Book, a collection of more than 265 pieces played at various on-going Tallahassee Irish sessions. The collection includes the history of Irish music, session guidelines and an alphabetical tune index.
• As a musician, scholar and mentor, Jane Wells Scott has played a key role in the dynamic exchange of folk music traditions in North Florida, learning from masters, documenting and sharing techniques and preserving those skills for new generations.
• Students and peers alike regard her as a valuable resource and important fixture in the community, and her work elegantly reflects the rich quality of Florida's folk music heritage.