Gluten Free Chex Bars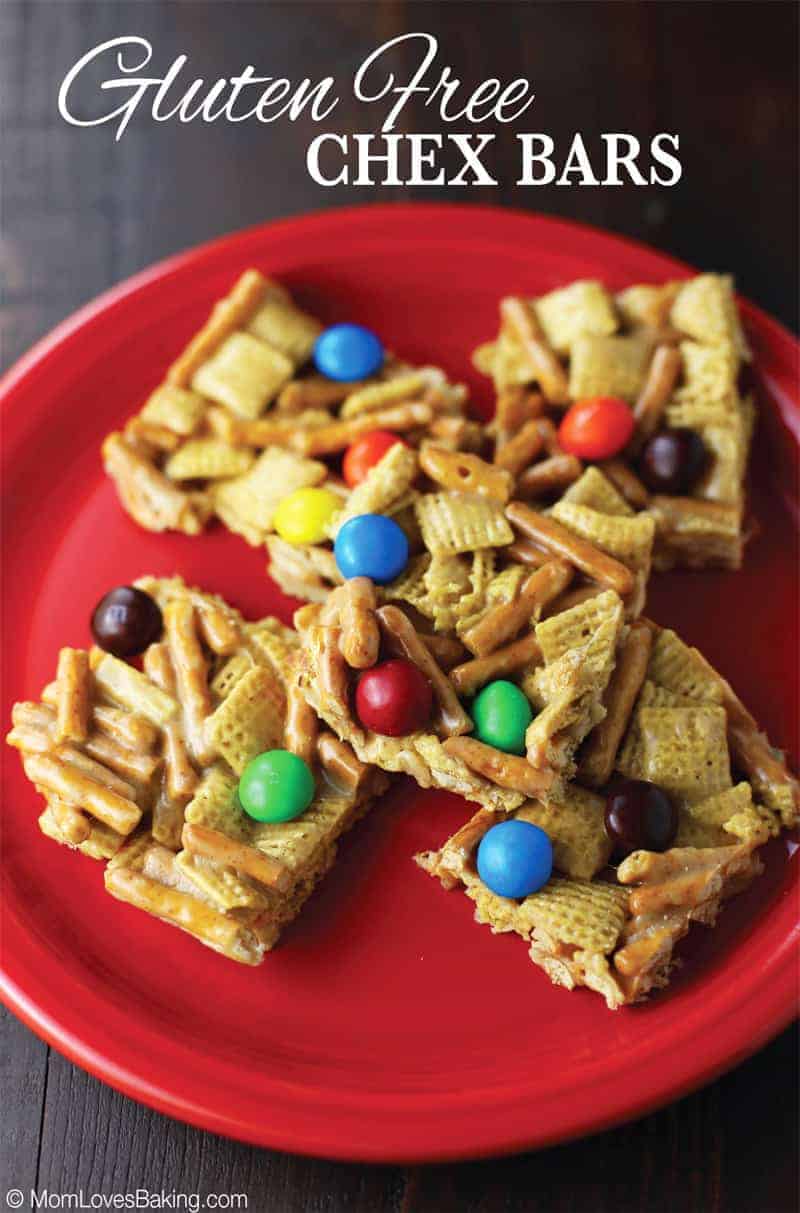 Summer is all about snacking. And these Gluten Free Chex Bars are such a treat to snack on! How can you go wrong with pretzels, corn Chex, peanut butter and M&M's! They are also no-bake, so you don't even have to turn on the oven.
I got the idea for these yummy bars from an awesome website called Julie's Eats and Treats. Her recipe for Peanut Butter Snack Mix Bars looks really delicious. You should check it out! I just wanted to make a gluten free version. So that's what I did.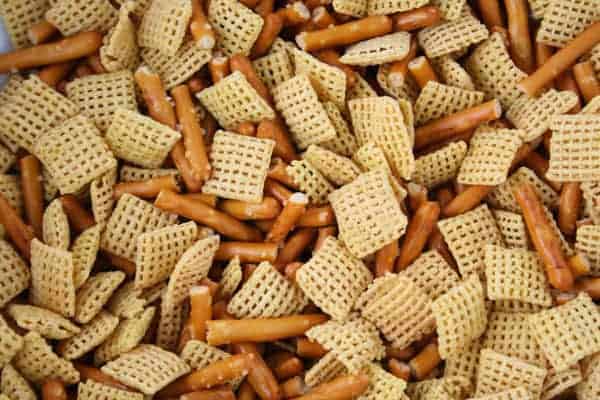 Gluten Free Chex Bars are very simple to make which is always a plus for me! Start by mixing gluten free corn Chex and gluten free pretzel sticks that you've broken into small pieces.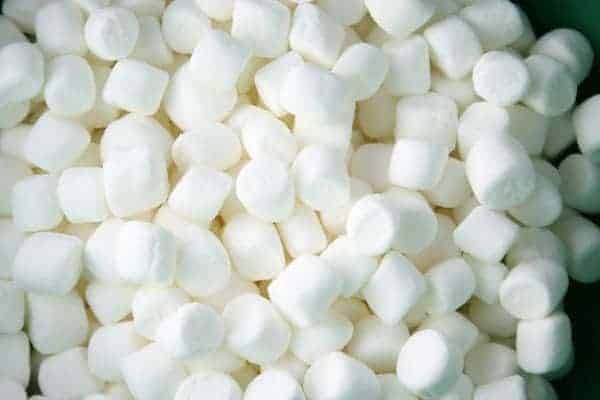 Next, measure out 5 cups of marshmallows.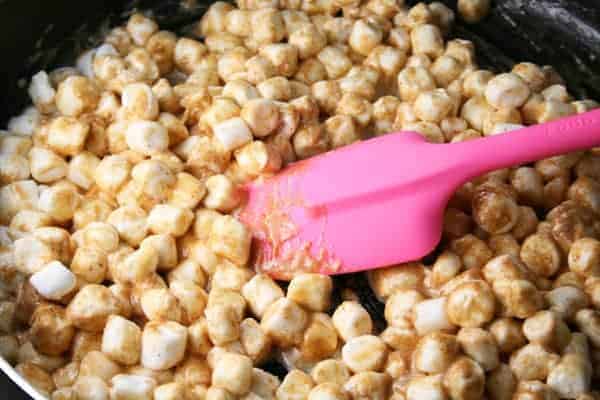 Melt butter and natural peanut butter in a large heavy saucepan, then add in marshmallows. Stir constantly over low heat until marshmallows are melted. Pour over the cereal and pretzel mixture. Stir. Add M&M's and stir.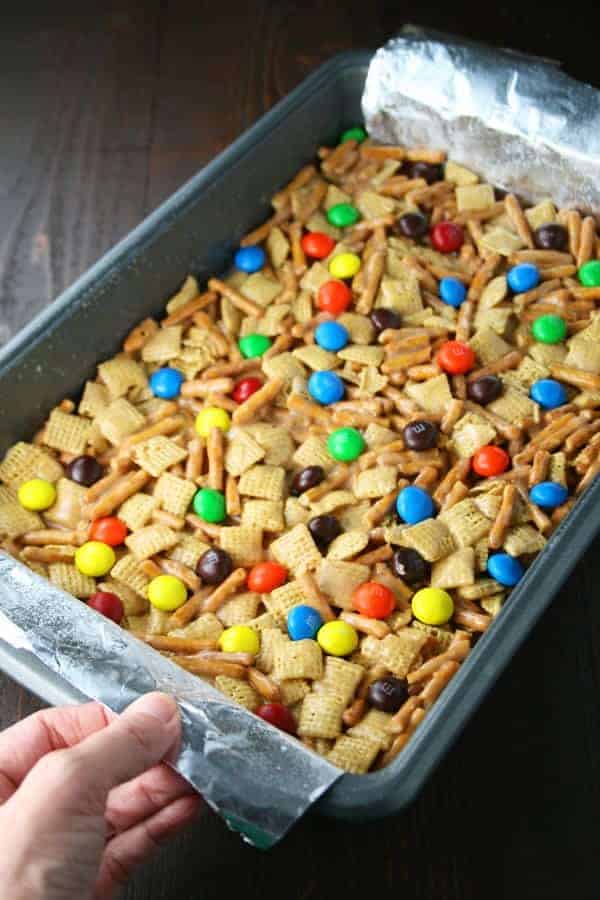 Pour mixture into a 9″x13″ baking pan that's been lined with aluminum foil and sprayed with non-stick cooking spray.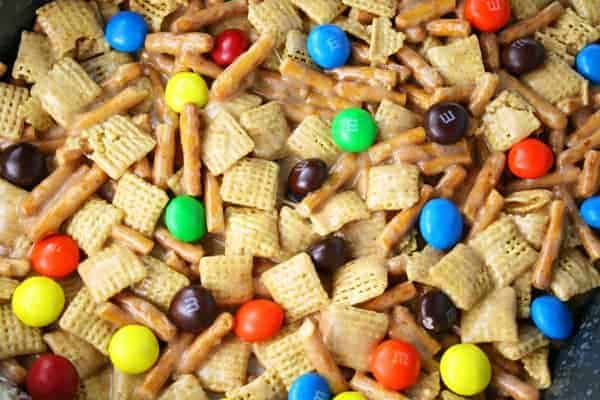 Gently press mixture down into pan. Let cool.
Slice into 20 bars.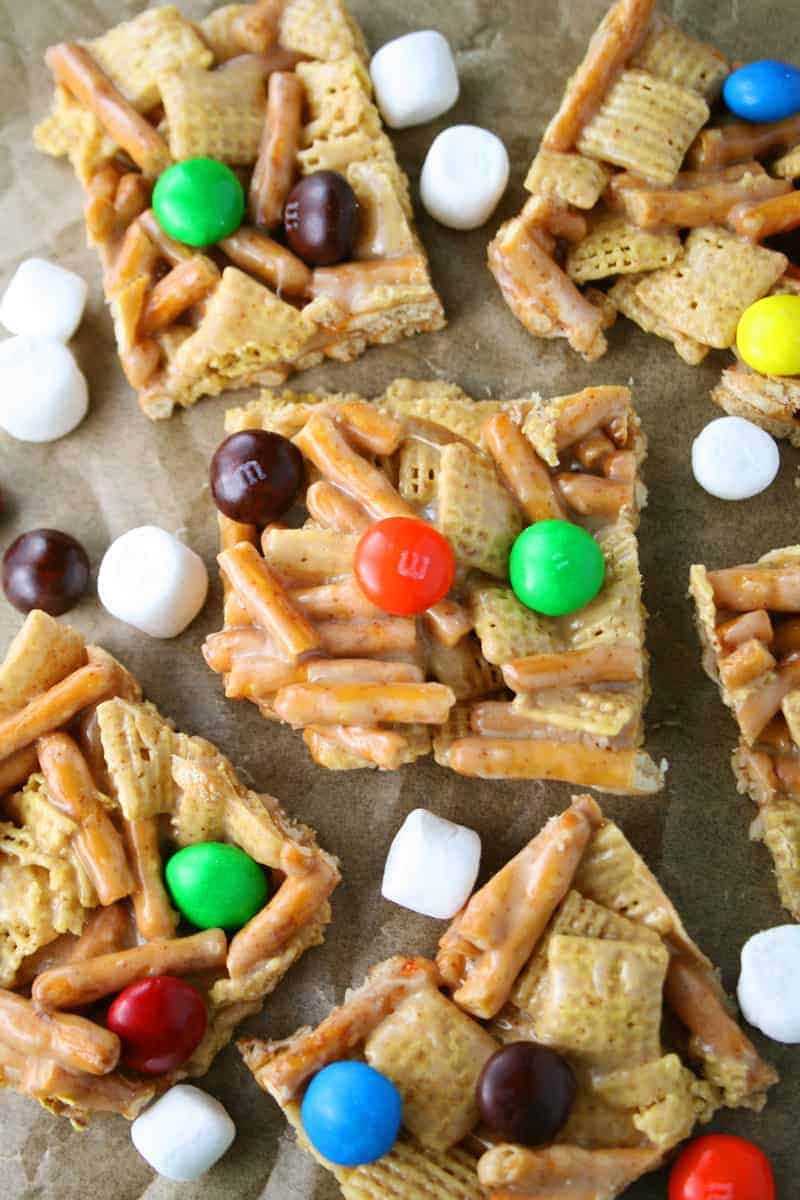 I love these Gluten Free Chex Bars. They're sooooo good! And my neighbor liked them too!
Ingredients
2 1/2 cups gluten free pretzel sticks, broken into small pieces
2 cups gluten free Corn Chex
1/2 cup peanut butter M&M's
1/2 cup unsalted butter
1/3 cup natural creamy peanut butter
5 cups mini marshmallows
Instructions
Line a 9"x13" baking pan with aluminum foil, letting about 2 inches hang over the edge on either side. Spray with non-stick cooking spray. Set aside.
Combine the pretzels and Chex in a large bowl. Set aside.
In a large saucepan, melt the butter and peanut butter over low heat. Add marshmallows and stir constantly until they are melted and the mixture is smooth. Pour over cereal mixture; stir until combined. Add M&M's and stir. Pour mixture into prepared pan. Gently press mixture, so it's evenly distributed in pan. Let cool.
Cut into 20 squares. Store in an airtight container at room temperature for up to 3 days.
Notes
134 calories, 6 grams of fat, 1.7 grams protein per serving.
https://www.momlovesbaking.com/gluten-free-chex-bars/