Grandmother's Quick Easy Blueberry Pie comes from contributing author, Jane Scott - my mom.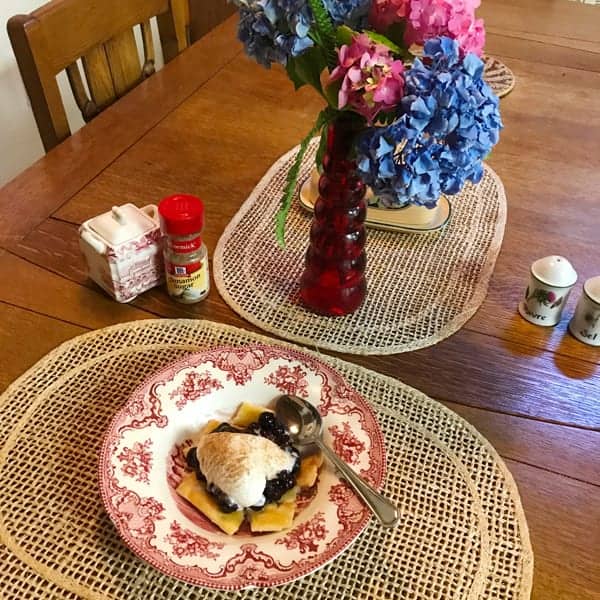 Hi, I'm Jane Scott, the Mom of Lise Ode of MomLovesBaking. I'm submitting one of my Mom Dorothy's recipes as my first post. My Mother Dorothy was a high spirited, fast moving Mom. My brother and I were always scurrying around trying to keep up with her. She was five feet one inches tall with intense blue eyes, a true Irish girl with reddish brown hair. I thought my Mom could do anything and she just about could. She'd bake this Blueberry Pie recipe for her book club meetings when she'd host them in June or July. (For this blog post, I've decided to call it Grandmother's Quick Easy Blueberry Pie.) She kept the blueberry filling on hand along with the pastry strips she baked and stored in a tin for a quick dessert to serve to her friends. She was always entertaining others and sharing her culinary creations. Dorothy passed that on to my brother Larry and I who like to entertain and serve tasty dishes to our friends.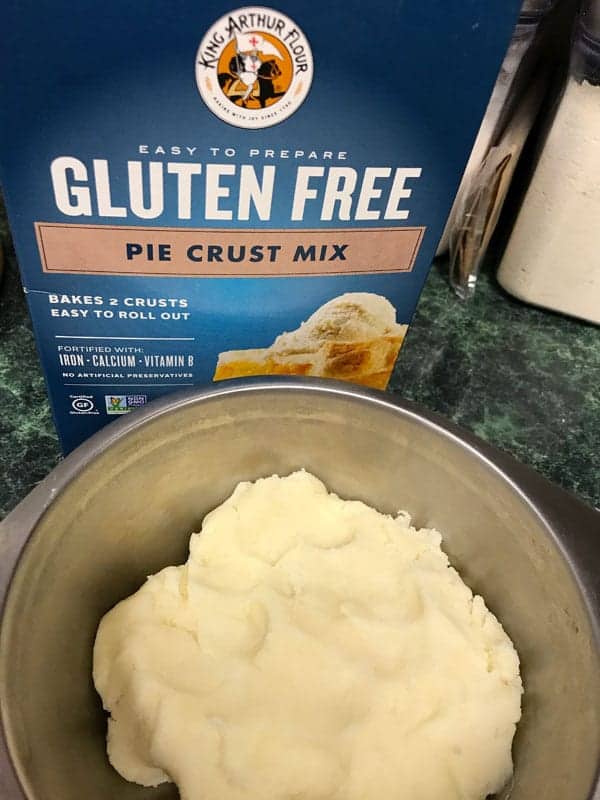 And, of course, we'd pick our own blueberries. I remember having this dessert especially in June when we'd always go blueberry picking at a farm out the Ariton road near the Alabama town where I grew up. "Let's see who can pick the most berries." Mom would say. Mom was always the best picker. I think this recipe was original with Dorothy as were many of her recipes. She was creative, artistic, and fun to be around. She was the original "Mom" behind this MomLovesBaking blog who inspired Lise and I and taught us all how to be better cooks and better individuals.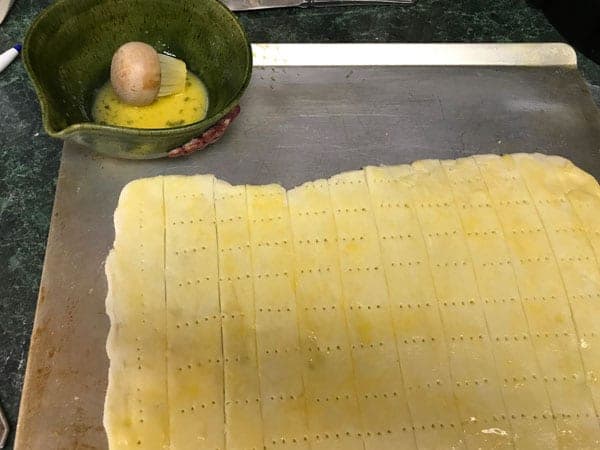 I've used her original recipe but found King Arthur's Gluten Free Pastry mix at Publix to make my cooking experience more convenient. Most of my posts on this cooking blog site will be gluten free and non-dairy so I can be the main taster. I'm not a vegan myself but my recipes can be adapted to make them vegan.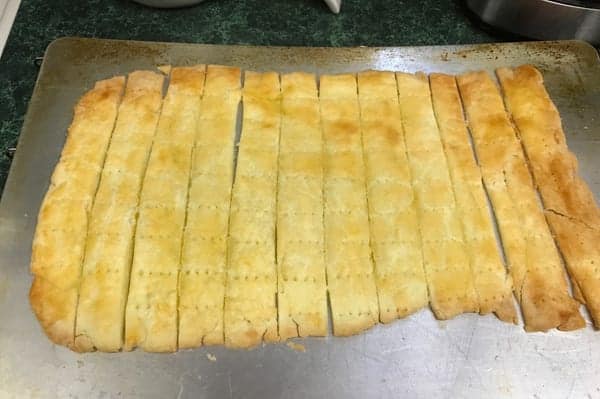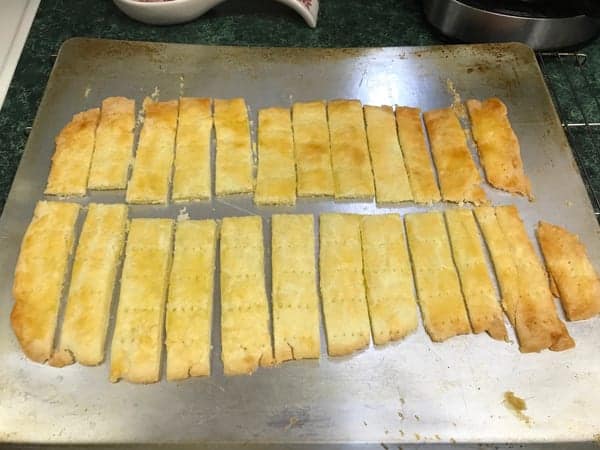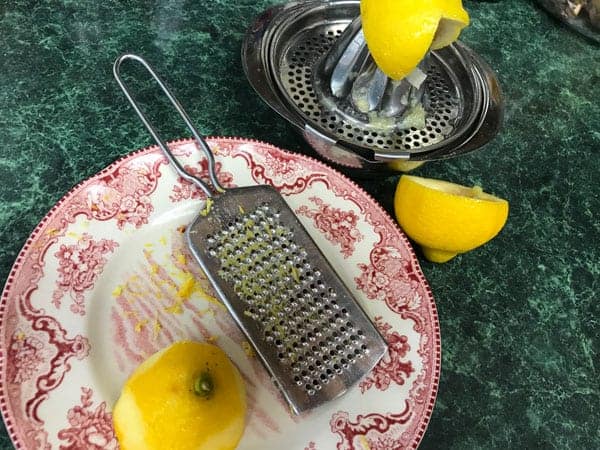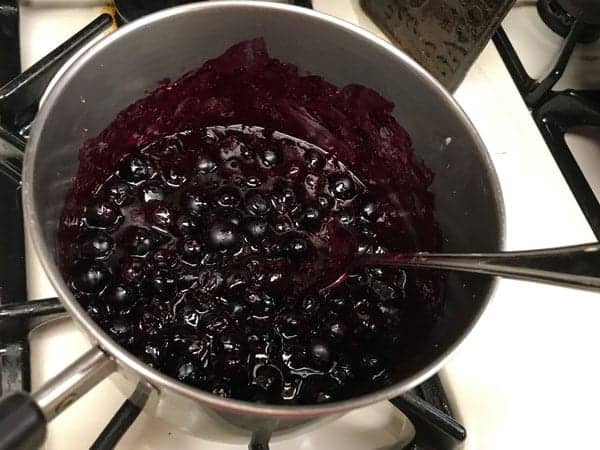 When making the pastry remember that gluten free products react differently from wheat products and patience along with experimentation is the key to success. "Repetition is your friend" I always tell my music students and.....it definitely applies to
cooking. One might need to repeat this cooking adventure to find what works best in the kitchen for you. My Monday night Irish house session friends appreciate my bringing treats to the table to make the music go smoother. This dessert will make a weekly appearance next week for sure. Tune up and get ready to play "Blueberry Jig", friends!
Check out gordonsstringmusic.com/tunes to find this original jig.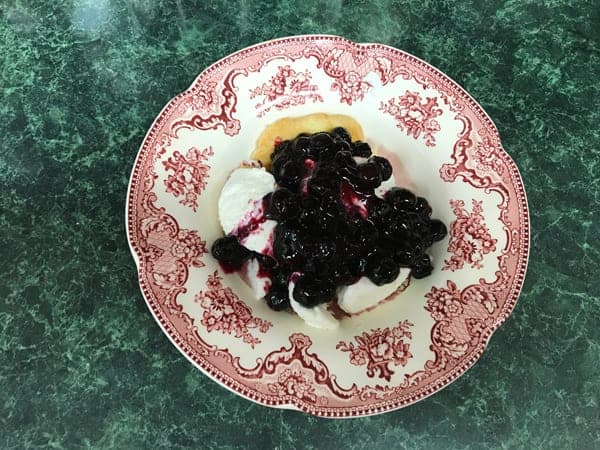 I hope you enjoy Grandmother's Quick Easy Blueberry Pie. Let me know what you think in the comments below.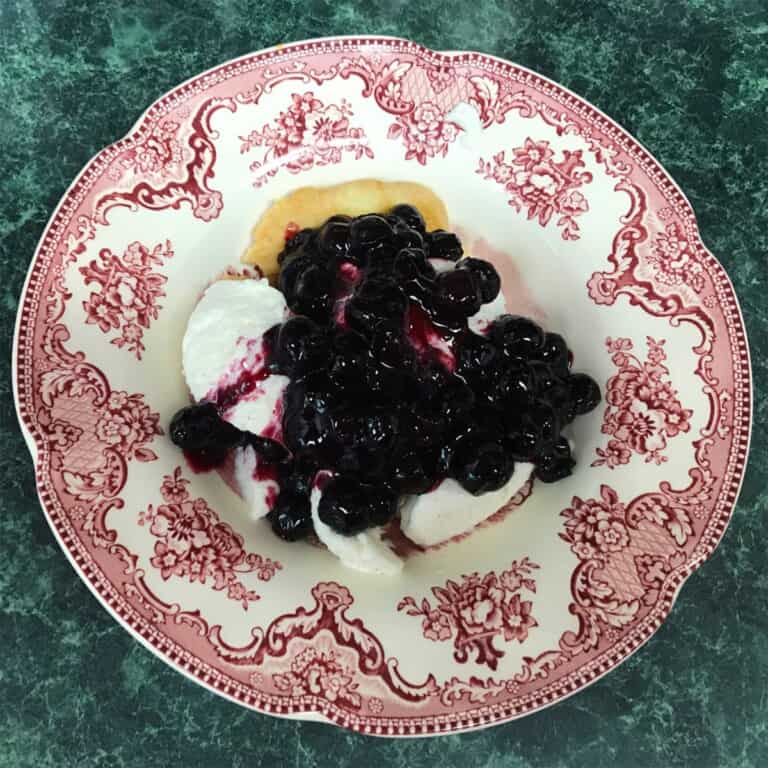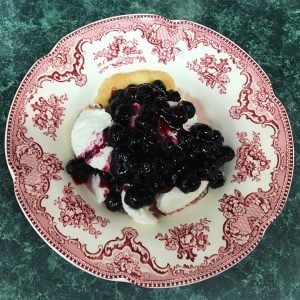 Grandmother's Quick Easy Blueberry Pie
A vintage recipe from Lower Alabama.

Print
Pin
Rate
Ingredients
4

cups

blueberries, divided

2

tablespoons

cornstarch

4

Tablespoons

sugar

2

teaspoons

grated lemon peel

1 larger Meyer lemon

2

tablespoons

lemon juice
Instructions
Blueberry Filling:
Combine cornstarch, sugar, peel, and juice in a saucepan.

Pour 2 c. blueberries into saucepan. Cook over medium heat mashing and stirring until mixture thickens and is clear. (I actually used my potato masher not a fork on the berries to mash them.)

Microwave the other two cups of blueberries heating on high for 1 minute. Add these to the blueberry filling in the saucepan. Cook a bit longer on low. Cool.

Arrange several strips of pastry in the bottom of a dessert bowl.

Add a serving of blueberry filling on top. Last, add a dollop of lactose free vanilla ice cream or Cocowhip on top. Can sprinkle cinnamon sugar on top of ice cream.

Can use the King Arthur's Gluten Free (GF) Pastry Mix and follow the directions on the box to make it or you can use a pastry recipe that works for you. Pillsbury makes a ready-made crust you can roll out but it's not gluten free. They discontinued their gluten free crust. One can make just half the GF box mix or use half the ready-made crust.
Gluten Free Pastry:
Preheat oven to 400 degrees. Make the pastry strips following the directions on the King Arthur's box. I used half the contents of the box about 1 ½ c. of mix to 1 stick butter cut into ½ inch cubes. I cut the butter into the mix and added 2-3 T. of cold water gradually using a shaker. Can use margarine instead if you prefer.

Tip: "Add enough cold water for mixture to form a cohesive dough that holds together when squeezed. If dough is too dry, it will tear as you roll it out; if it's too wet, it will be tough and sticky. Cold water is key to success."

Roll the dough into a ball, then flatten it out, wrap it in cling wrap and either refrigerate for 15 minutes or for overnight which is what I did. Take dough from refrigerator and let it sit 30 minutes to get to room temperature. After 30 minutes the dough was still too stiff thus I ended up slicing it off the flattened dough ball into strips and piecing while pressing them together in a rectangular shape over a piece of wax paper sprinkled with GF flour.

Roll rectangular dough out between two sheets of wax paper longer than the cookie sheet 'til the dough is thinner and holding together. Next step is tricky but manageable: Take off the top sheet of wax paper, put the inverted cookie sheet over the dough, wrap the edges of the wax paper over the ends of the cookie sheet and flip the sheet over holding wrapped ends of paper securely. Now with the rectangular shaped dough on the cookie sheet, make long cut marks on the dough to enable cutting it into strips after it bakes. Prick the dough with a fork at intervals along each strip so it will rise equally. Brush beaten egg over the dough to enable it to brown more evenly. (I actually used my finger tips to lightly add the egg.) Bake it at 400 degrees for 15 minutes. (In my oven I used the next to lowest rack setting.) If middle isn't brown enough, put tinfoil on the edges and let it bake another 5 minutes til crisp and lightly brown in the middle. Let it cool slightly & very carefully cut it into strips while still warm.

Tip: The gluten free crust may take 5 to 10 minutes longer than a wheat crust to bake fully and dusting it with beaten egg and sprinkling with sugar can help it brown better. If you need to be egg free, brush pastry with milk. (Mine took 5 minutes longer & I used tinfoil on the edges that last 5 minutes. My oven is gas & Lise thinks electric ovens bake more evenly.)
Nutrition
Calories:
259
kcal
|
Carbohydrates:
35
g
|
Protein:
4
g
|
Fat:
13
g
|
Saturated Fat:
7
g
|
Polyunsaturated Fat:
1
g
|
Monounsaturated Fat:
3
g
|
Trans Fat:
1
g
|
Cholesterol:
54
mg
|
Sodium:
111
mg
|
Potassium:
74
mg
|
Fiber:
4
g
|
Sugar:
14
g
|
Vitamin A:
427
IU
|
Vitamin C:
9
mg
|
Calcium:
27
mg
|
Iron:
1
mg
Here are a few more recipes that come from Dorothy (Lise's grandmother and Jane's mom). Some of them have been converted to a gluten free recipe (Lemon Curd Bars and Butterfingers). The Watergate Cake and Alabama Lane Cake are not gluten free.
Grandmother's Butterfingers (Gluten Free)