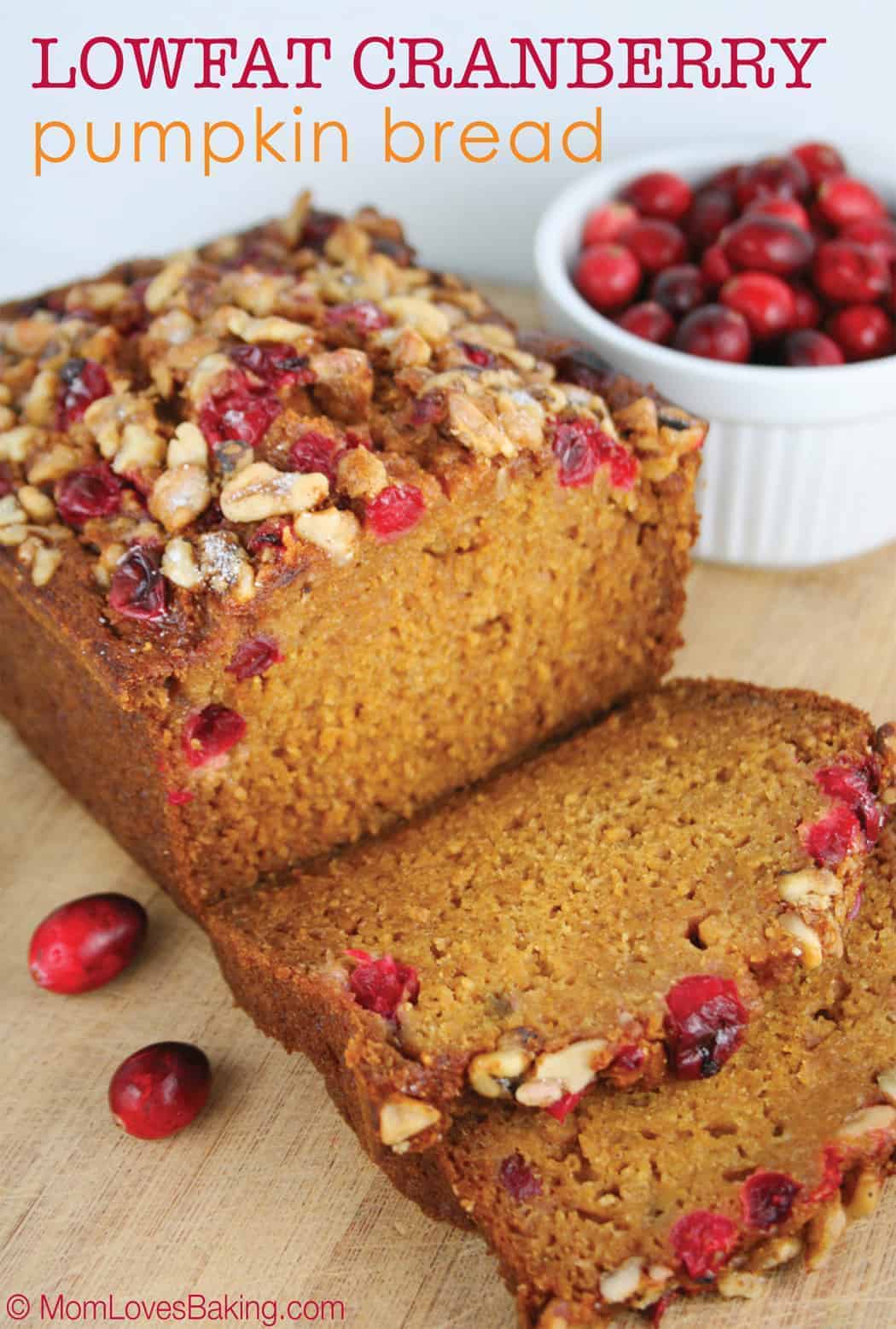 Sometimes we want to have a seasonal treat that's a bit on the healthier side. I thought cranberries and pumpkin would be a wonderful combination. This bread has no oil or butter and no whole eggs, just egg whites. It's sweetened with applesauce, agave nectar and a little bit of brown sugar. The only fat comes from the walnuts which you could omit but they add a lovely crunch on top of this moist and delicious quick bread.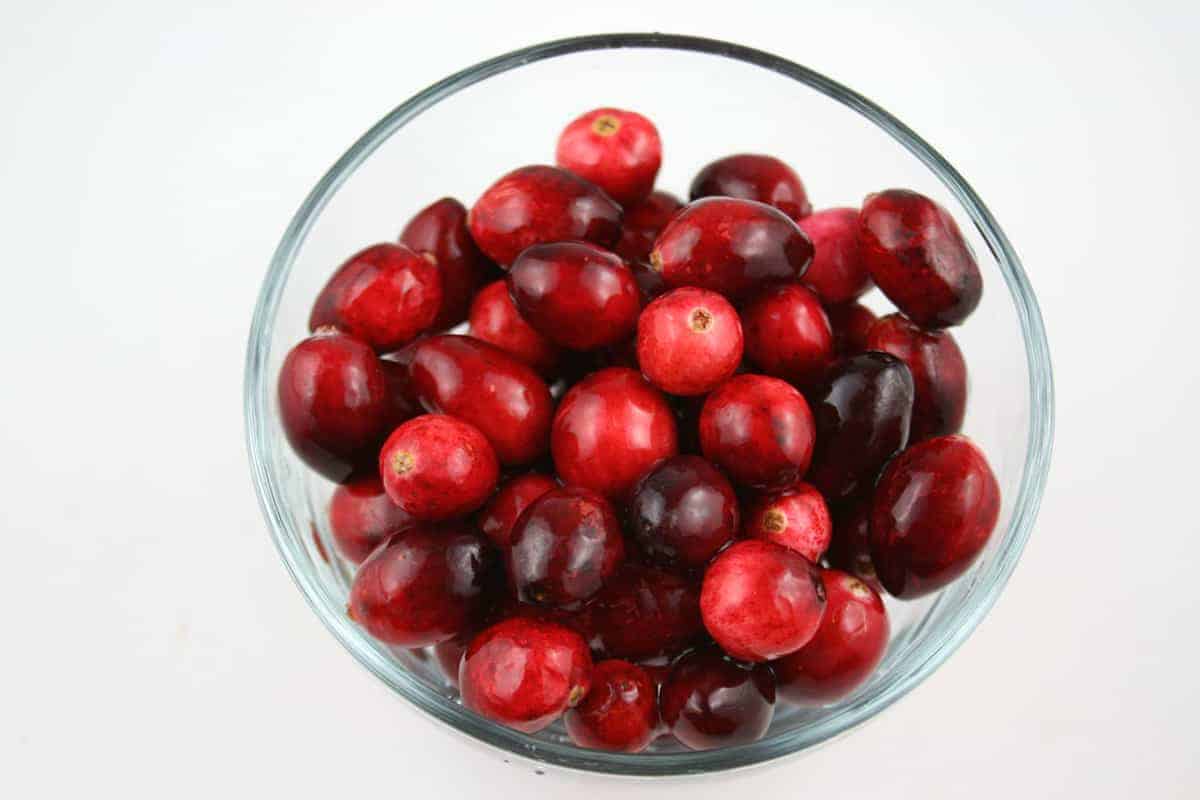 If you read my last post, you already know that I'm a big fan of cranberries. They're only available for a short time each year and sometimes they are hard to find. I got these at Whole Foods. My local Walmart and Publix did not have them yet. You could also use frozen cranberries for this recipe but if you do, do not thaw them out first.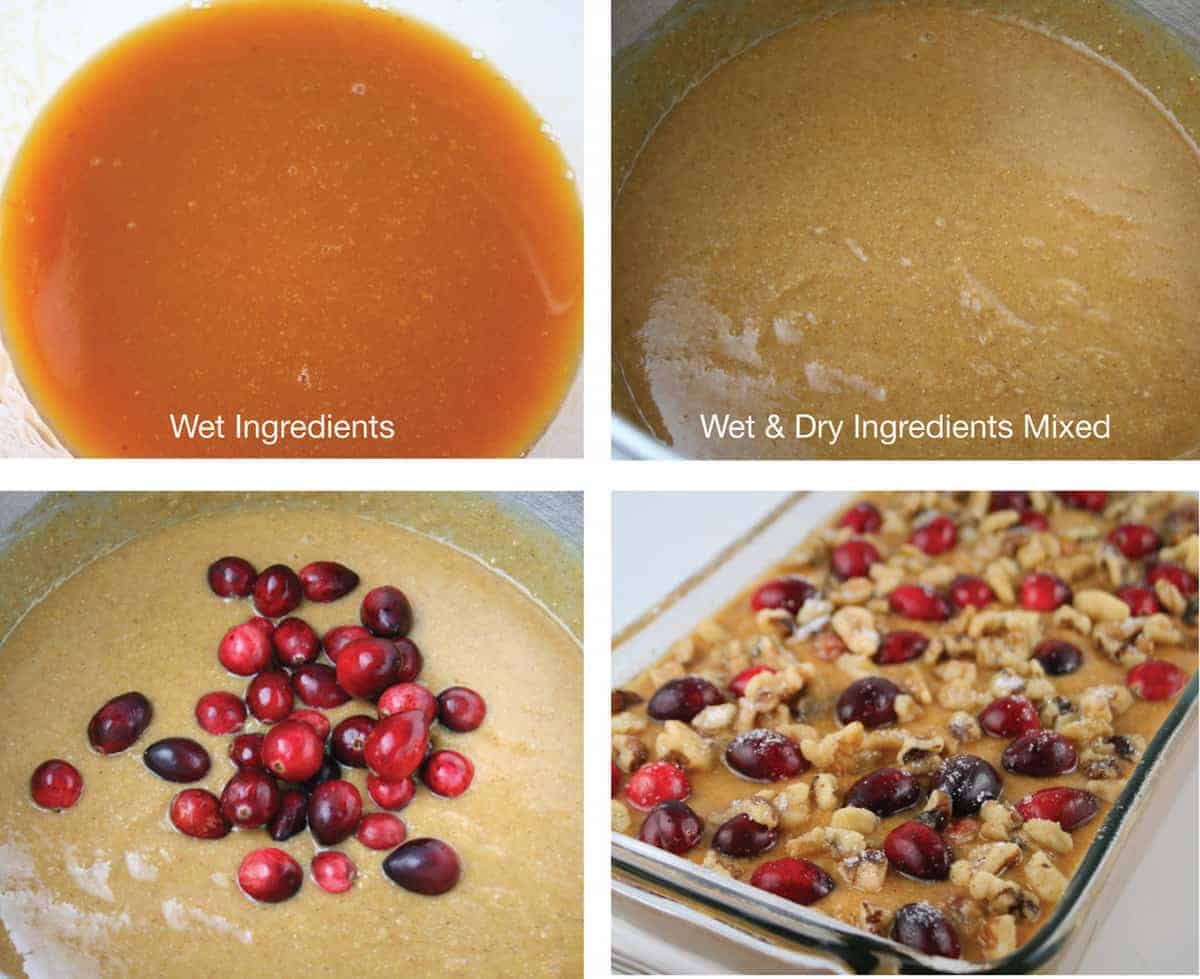 This recipe is quick and easy. Combine the sugar and wet ingredients first. Add to the dry ingredients and mix well. Fold in the cranberries, pour into a greased loaf pan, spinkle with more cranberries, nuts and a little bit of sugar (1 teaspoon). Then bake. You could do 5 mini loaves and give as gifts for the holidays.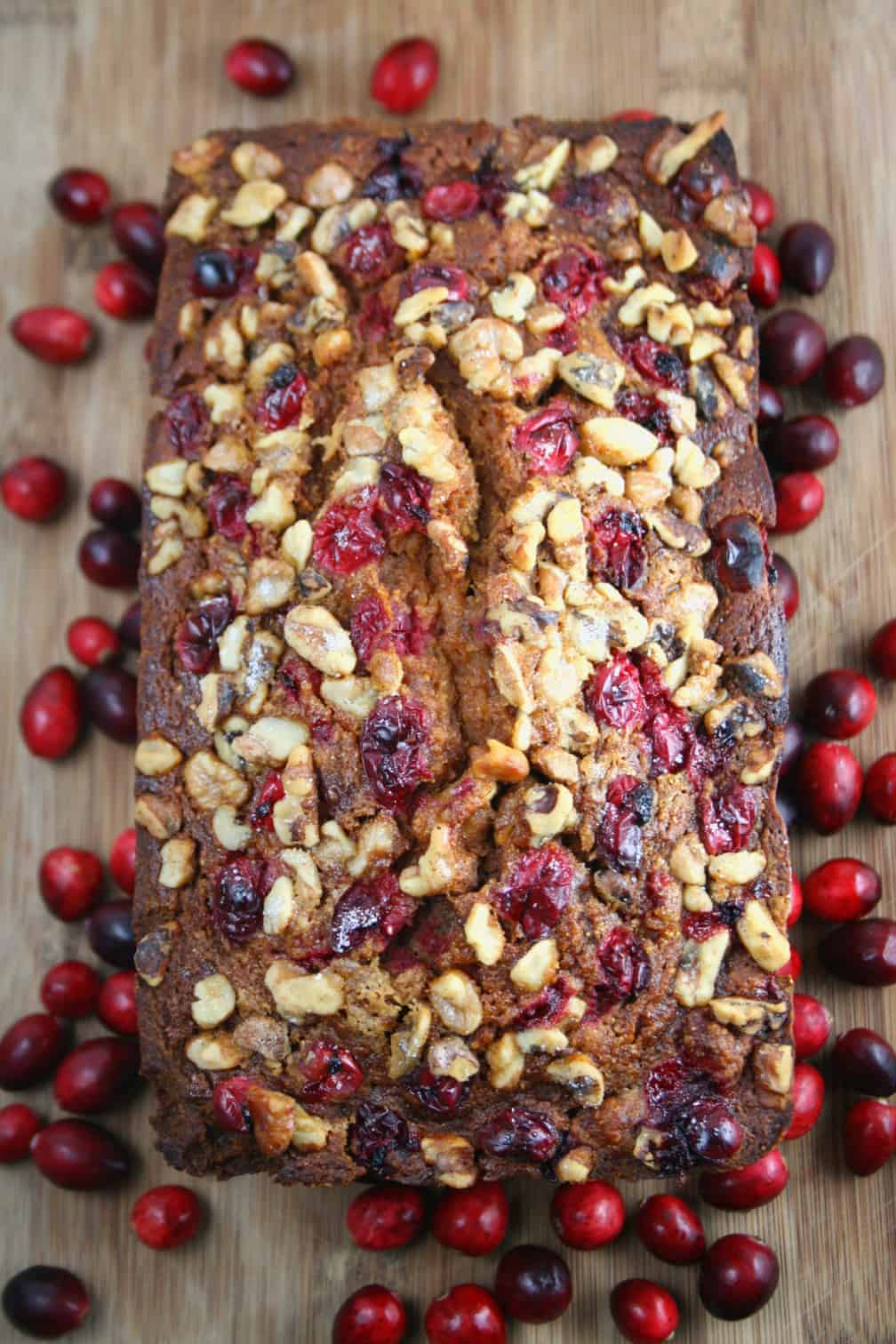 Aren't the cranberries on top pretty. And their tartness is the perfect contrast to this sweet pumpkin bread.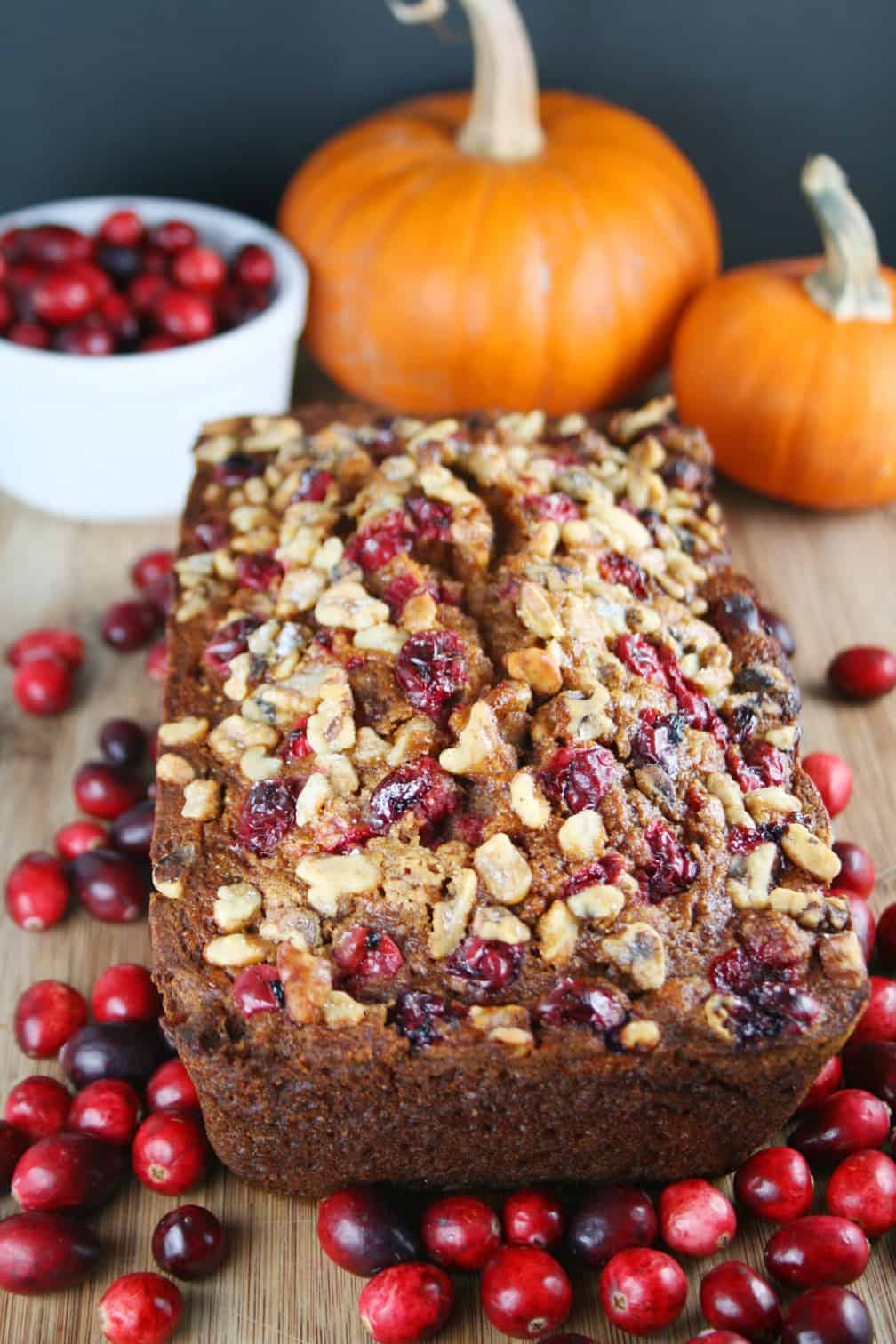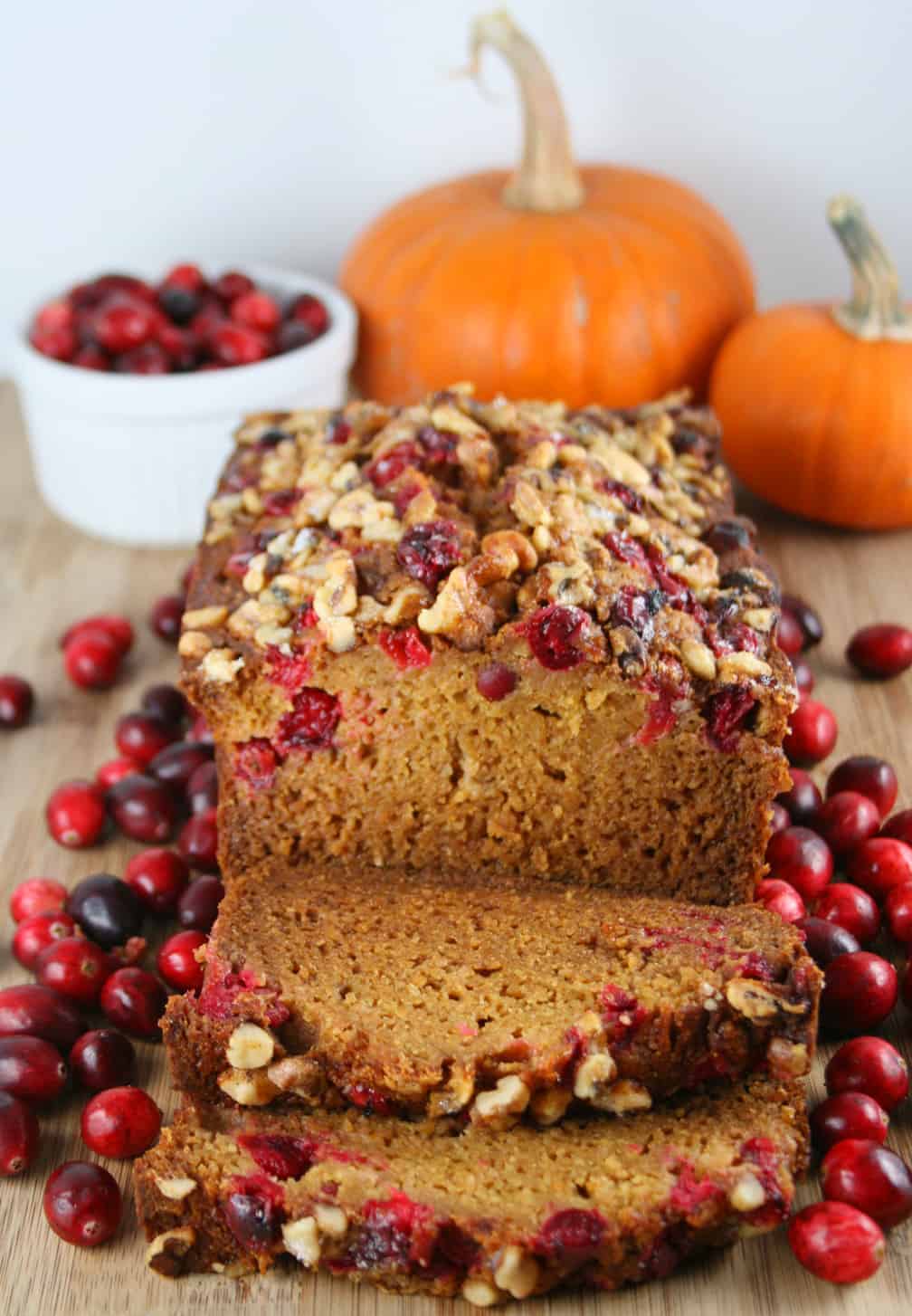 You won't even miss the oil or butter. This bread is so moist and just the right amount of sweetness with a little tartness from the cranberries.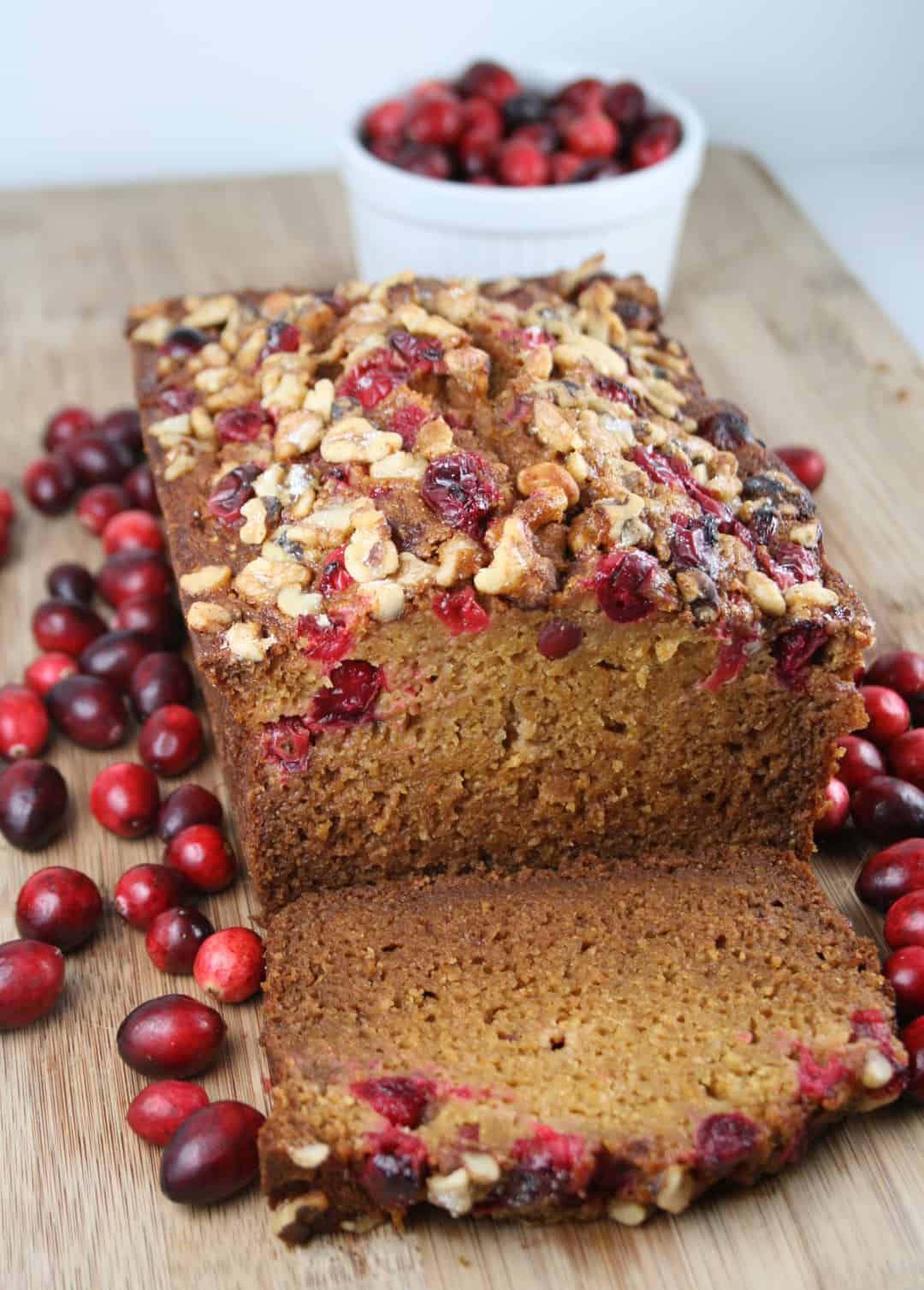 The bread in these photos has 1/2 cup of cranberries in the batter and 1/2 cup on top. It definitely needs more. I think 1 cup of cranberries in the batter would be even better, so I adjusted the attached recipe accordingly. Enjoy!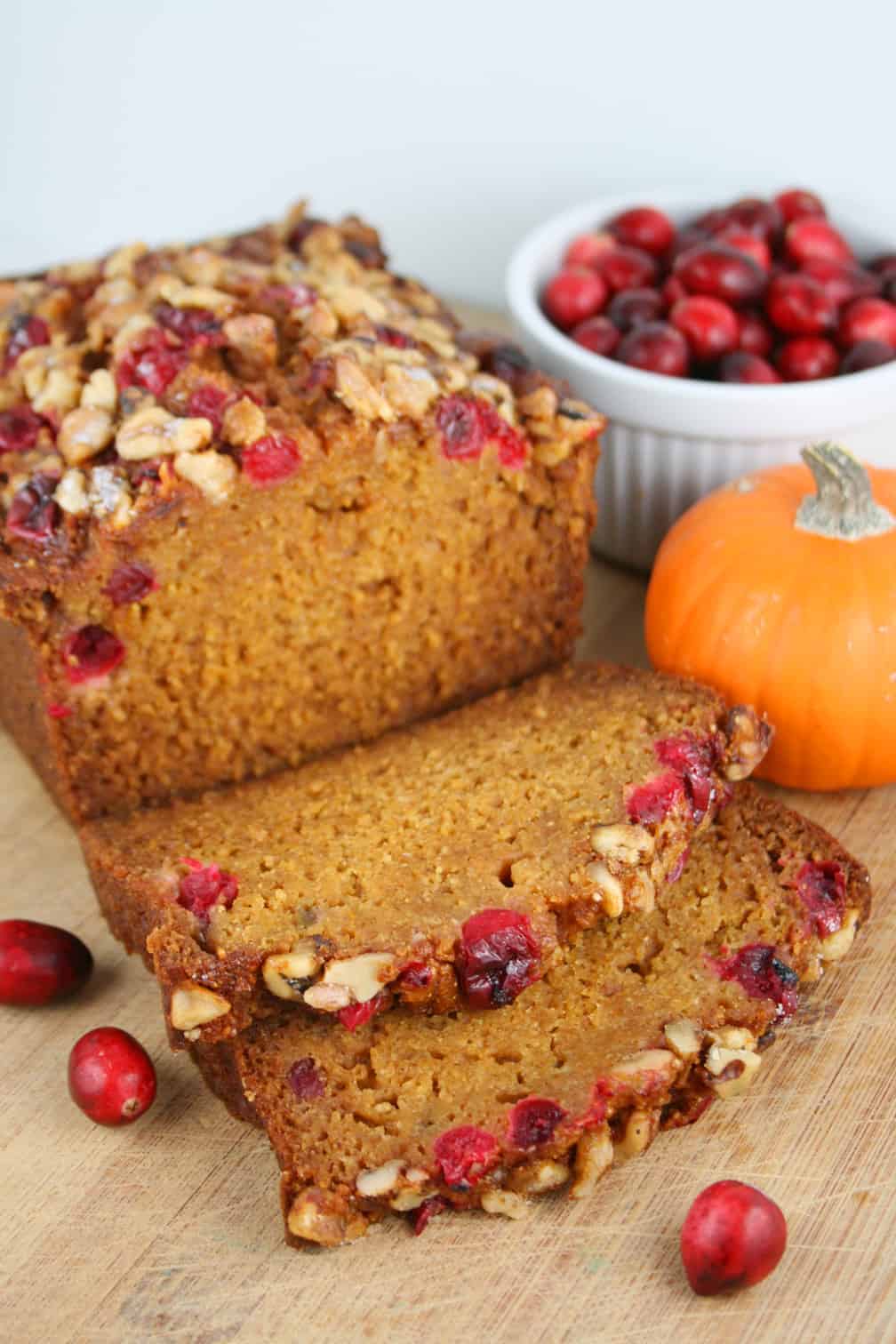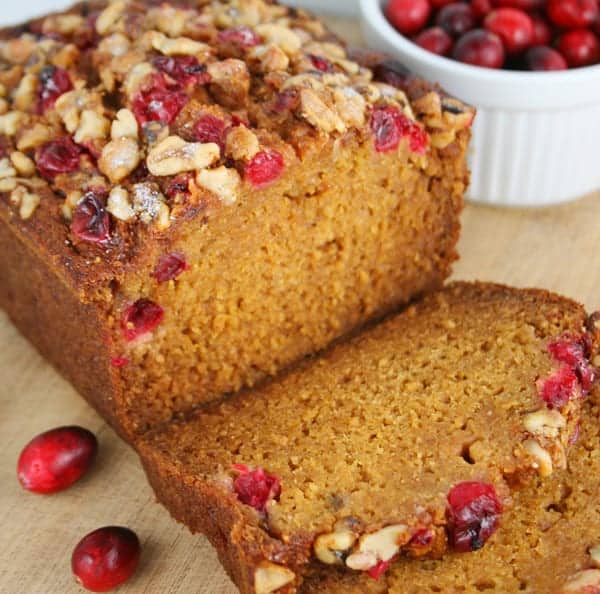 Print Recipe
Lowfat Cranberry Pumpkin Bread
Ingredients
1

cup

250ml egg whites

1 1/2

cups

345g canned pumpkin

1/2

cup

130g unsweetened applesauce

1/2

cup

100g brown sugar, packed

3/4

cup

175ml agave nectar (light)

1

cup

130g all purpose flour

1

cup

130g whole wheat pastry flour

1

teaspoon

baking soda

1/2

teaspoon

baking powder

3/4

teaspoon

salt

2

teaspoons

pumpkin pie spice

1 1/2

cups

150g fresh cranberries

1/3

cup

40g chopped walnuts

1

teaspoon

sugar
Instructions
Preheat oven to 350°F. Spray a 9" x 6" loaf pan with non-stick cooking spray. Set aside.

In a medium mixing bowl, whisk together the egg whites, pumpkin, applesauce, brown sugar and agave. In a large mixing bowl, combine the flour, pastry flour, baking soda, baking powder, salt and pumpkin pie spice.

Pour the liquid mixture into the dry mixture and mix well. Fold in 1 cup of the cranberries. Pour into the prepared loaf pan. Sprinkle with walnuts, remaining 1/2 cup cranberries and 1 teaspoon sugar. Bake for 45 minutes to an hour or until a toothpick inserted into the center comes out clean.

Let cool, slice and serve. Store in refrigerator.