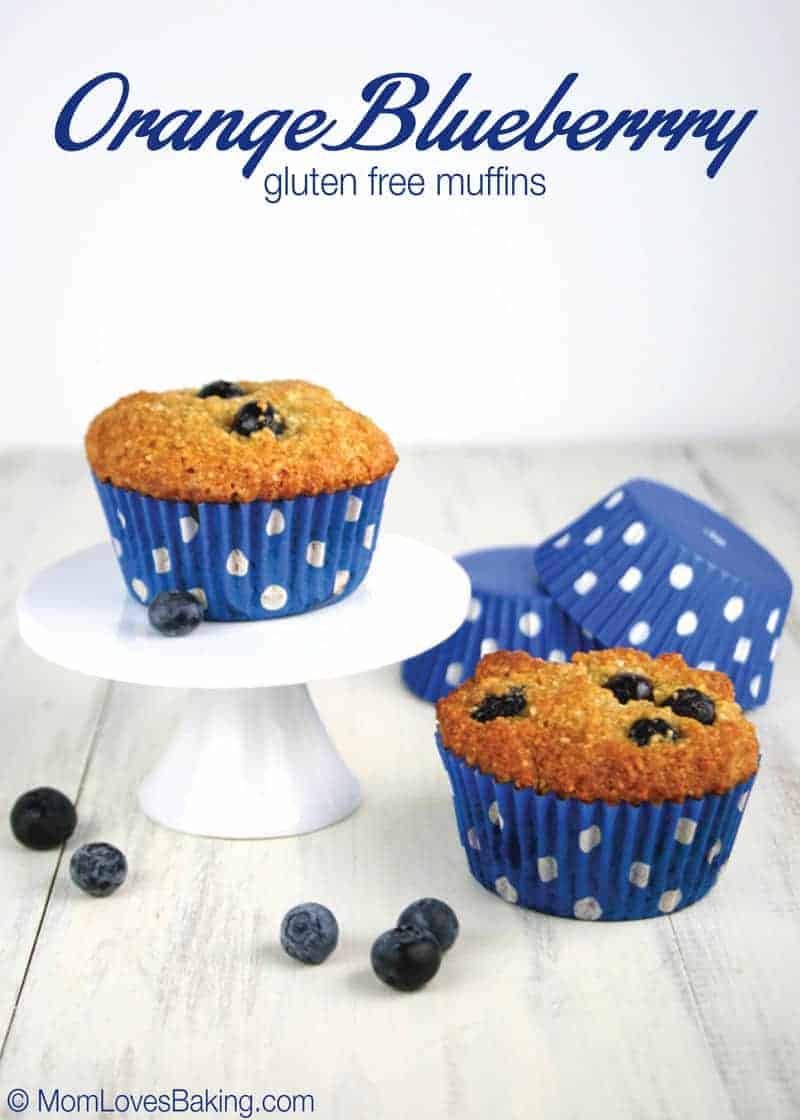 Have you ever baked with almond flour? This was my first time and I was pleasantly surprised. These Orange Blueberry Gluten Free Muffins are grain free and paleo.The recipe comes from a great blog called Cook Eat Paleo. Made with fresh blueberries, orange juice, orange zest and honey, they are moist and just the right amount of sweetness.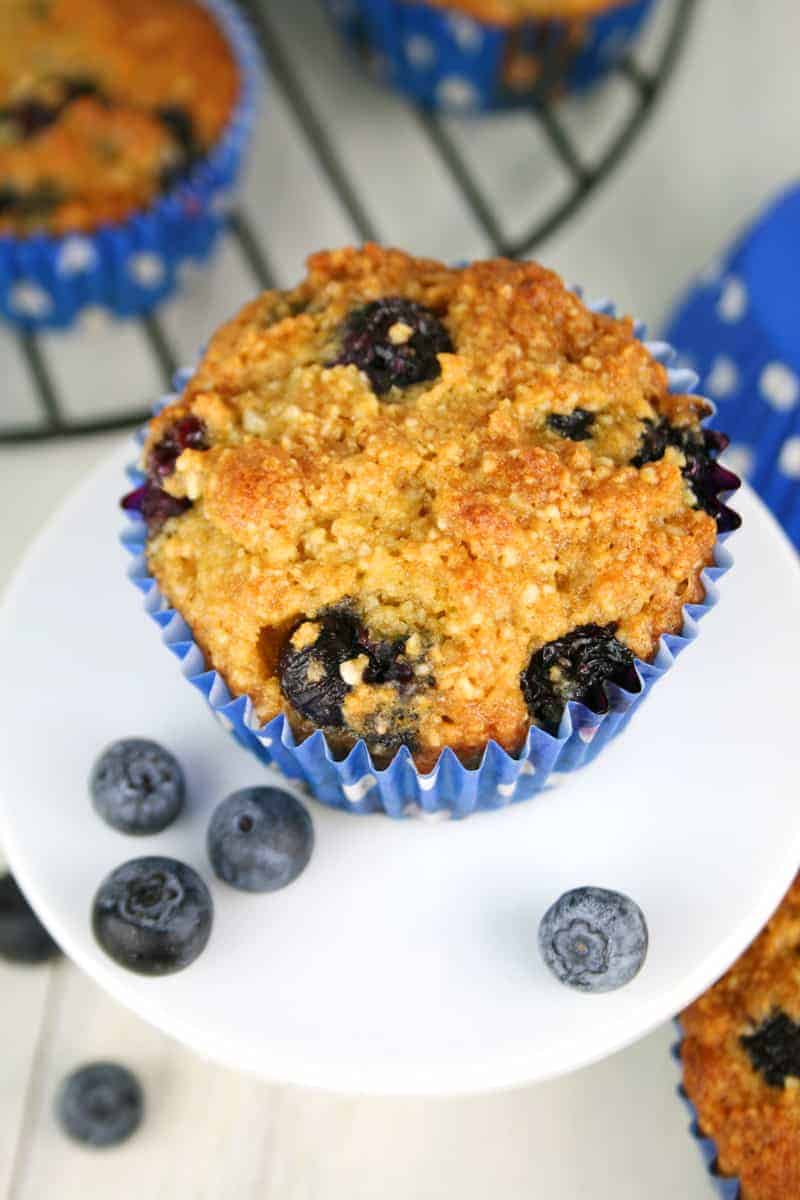 Let's talk about almond flour for a second. I found out the hard way that it's also called almond meal. I had a hard time finding a package that was actually labeled as almond flour, so I ended up going to several stores before I found it. I got it at Whole Foods but they also had almond meal. So I asked what the difference was. Nothing. Same thing. Now I know and now you won't have to go searching everywhere. You're welcome.
So what is almond flour? It's simply ground up almonds. You could even make your own by grinding up blanched almonds in a food processor but I wouldn't recommend it. Or at least I should say that I haven't tried it and I've heard the nuts can turn into a paste if you don't pulse it just the right amount.
These Orange Blueberry Gluten Free Muffins are a nice treat if you are gluten intolerant or trying the Paleo way of eating. They have a different texture from the traditional muffin but are surprisingly similar. The texture reminds me of corn bread but these muffins are moist. Not dry at all. They're even kid approved!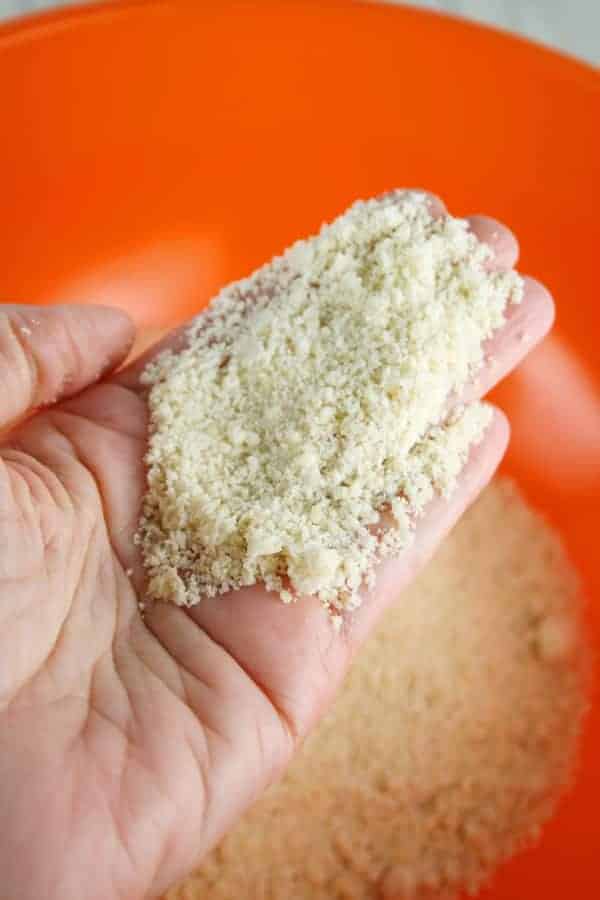 Here's what almond flour looks like.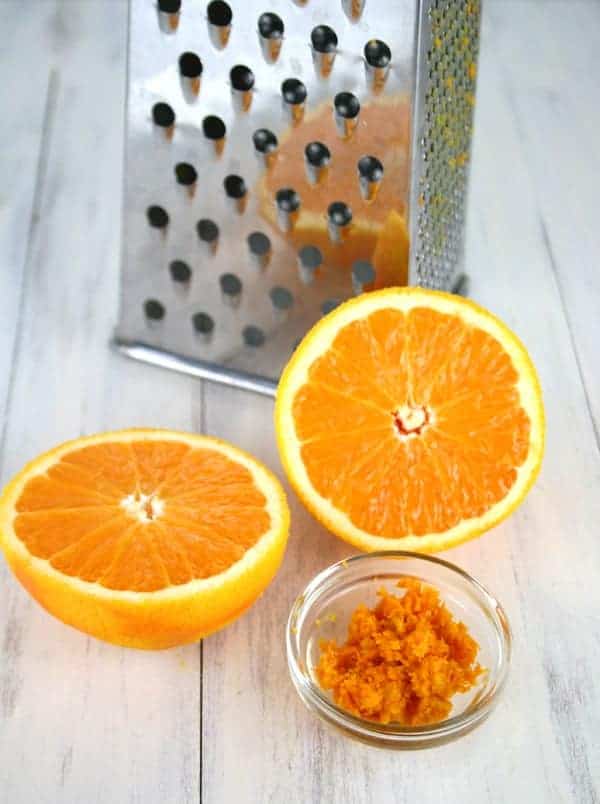 Did I mention that this recipe is very easy to prepare. Start by zesting one orange. Then juice it. Combine almond flour, baking soda, salt and zest.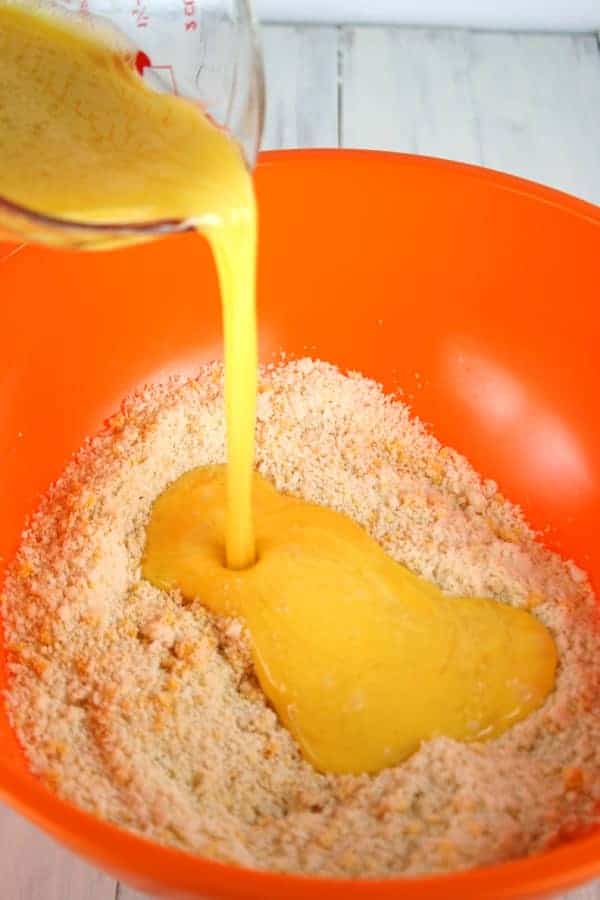 Add the wet ingredients (eggs, honey, oil and orange juice) to the dry ingredients and mix.
Fold in fresh blueberries.
Fill muffin cups, lined with cupcake liners, 3/4 full.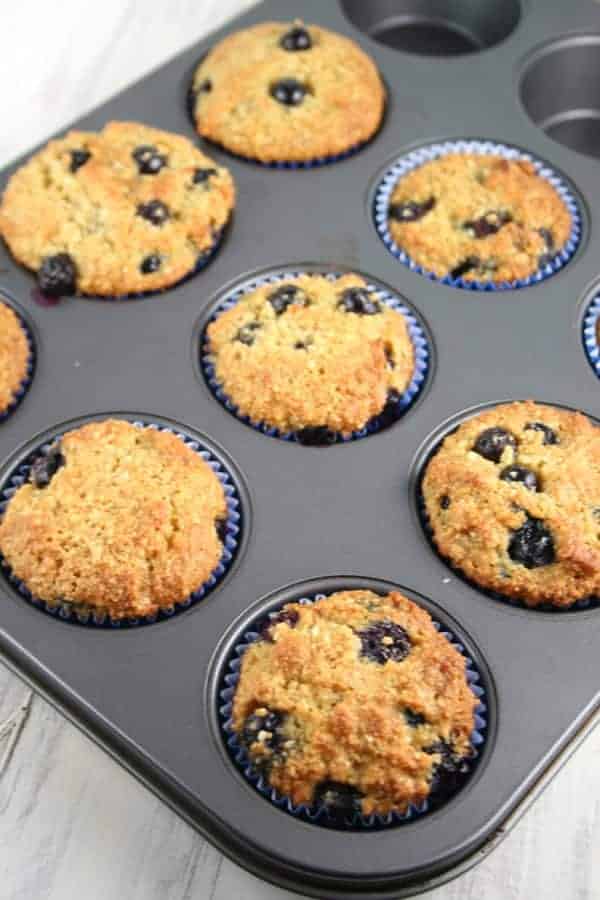 Bake at 325°F. for 20-25 minutes.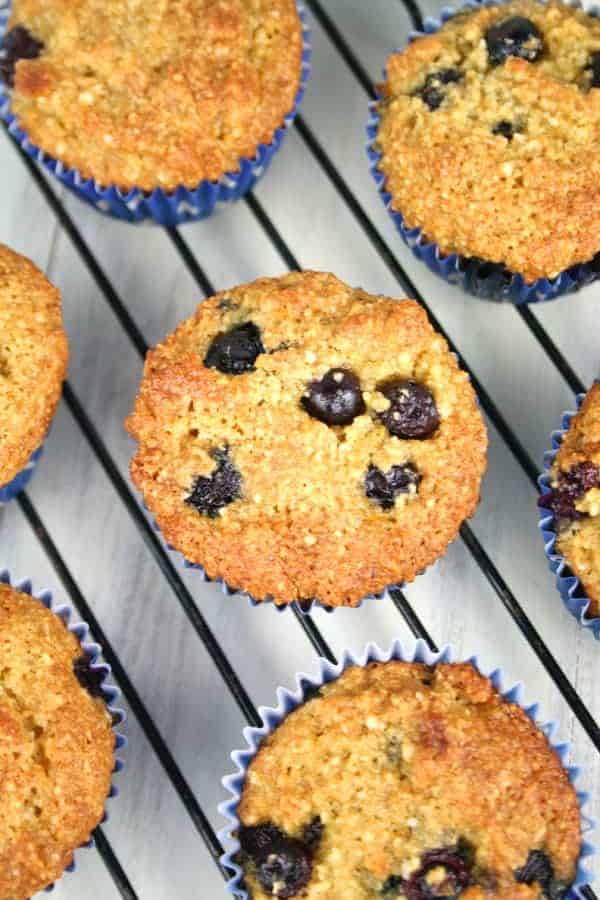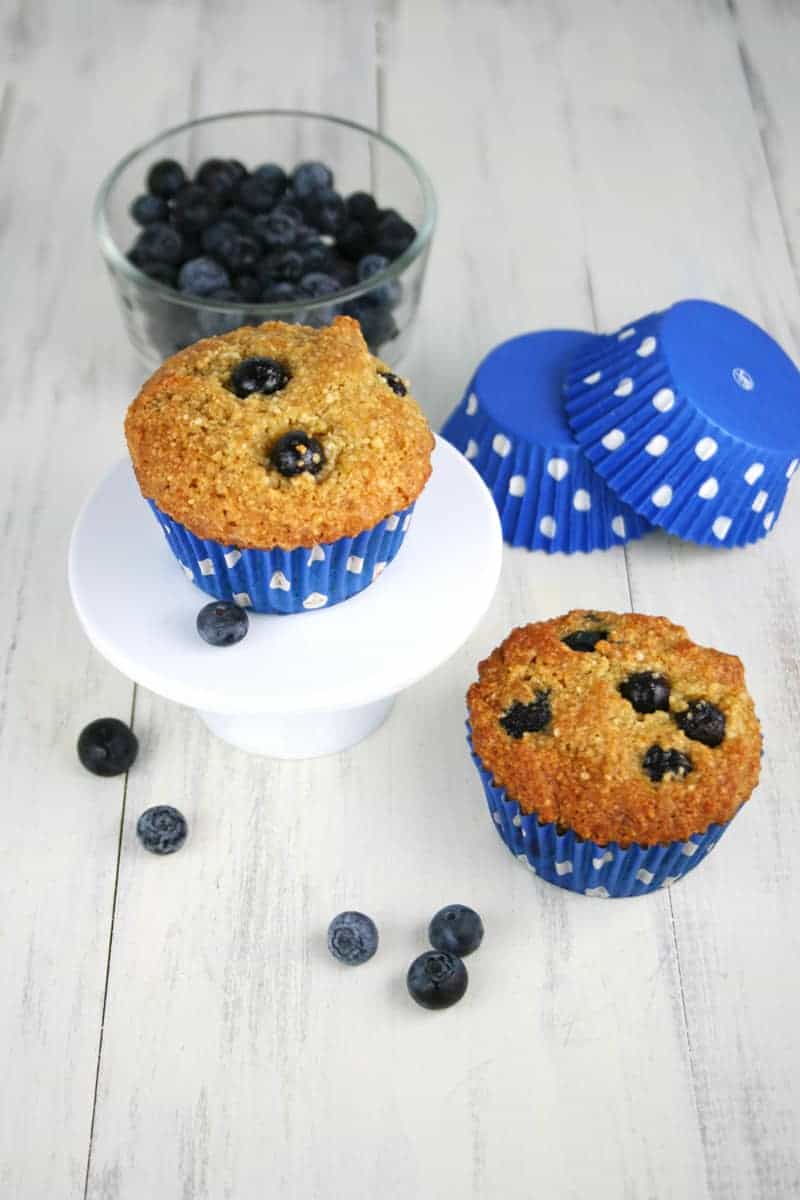 I love the blueberry and orange combination.You could double the recipe if you want more muffins.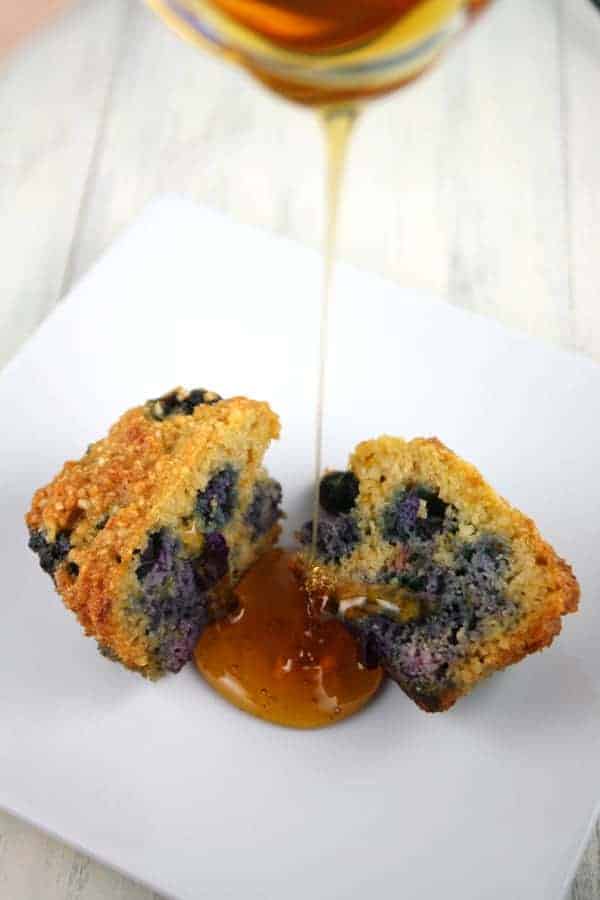 I served them with real butter and drizzled with honey for added sweetness.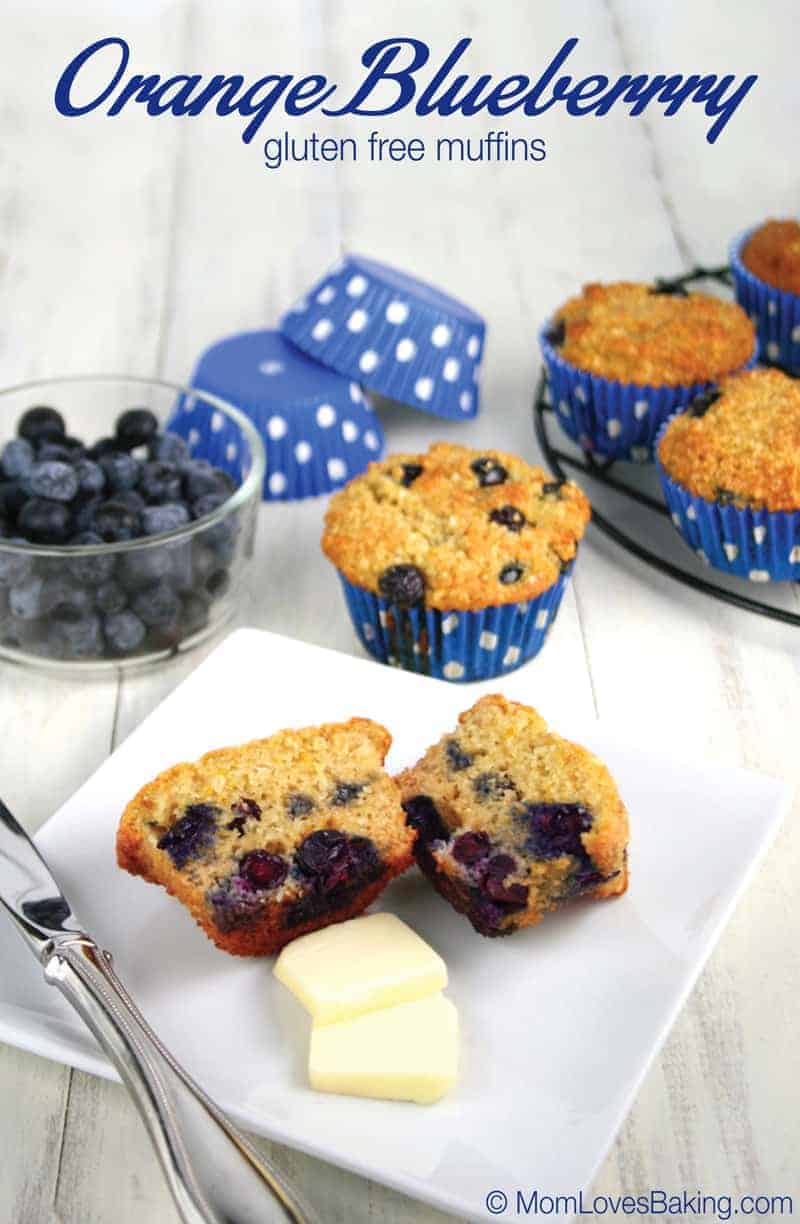 Orange Blueberry Gluten Free Muffins are perfect for breakfast, especially if you are having a guest that can't have gluten!
Have you ever baked with almond flour? I would love to hear from you if you have!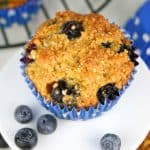 Gluten Free Orange Blueberry Muffins
Ingredients
2

cups

200g almond flour

1/2

teaspoon

baking soda

1/8

teaspoon

salt

zest of 1 orange

3

eggs

1/4

cup

honey

2

tablespoons

coconut oil

melted

1

tablespoon

orange juice

1

cup

155g fresh blueberries
Instructions
Preheat oven to 325°F. and grease or line muffin tin.

Combine dry ingredients and orange zest in a large bowl. Combine wet ingredients in medium bowl. Stir wet ingredients into dry ingredients, then fold in blueberries.

Using a large ice cream or cookie scoop, fill muffin cups 3/4 cup.

Bake for 20-25 minutes, until golden brown and toothpick inserted in center comes out clean. Cool on wire rack.

Note: It's important to use fresh blueberries. Frozen berries tend to be too wet, and add too much moisture to the batter