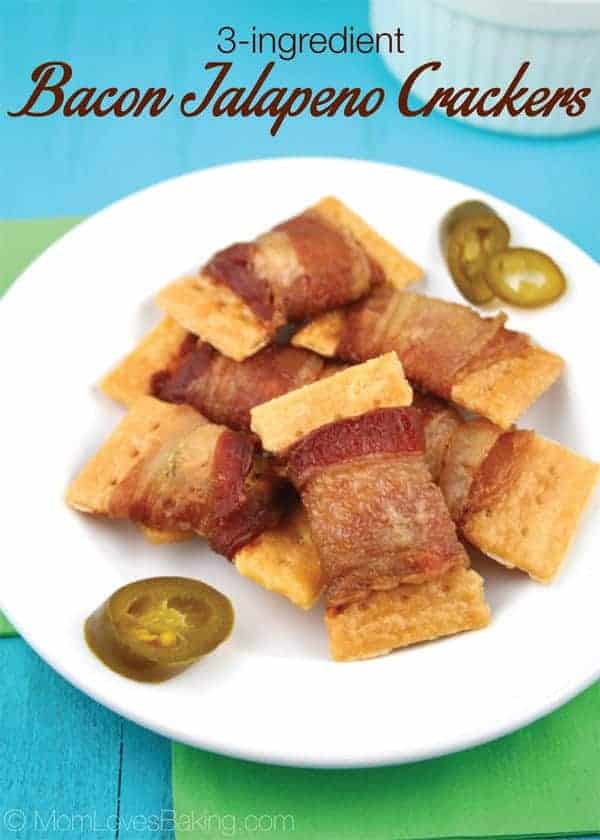 The super bowl is less than a week away. Do you need an easy yet crowd pleasing appetizer to take to a party? I recently saw a recipe for bacon wrapped crackers in my friend, Martha Foose's wonderful cookbook called A Southerly Course. Then I thought, how about 3-Ingredient Bacon Jalapeno Crackers! 3 ingredient recipes are my new favorite. I'm also a big believer in K.I.S.S. Keep It Simple System or some call it the Keep It Simple Stupid way. When it comes to recipes though, they can't just be simple. They have to be completely delicious as well. 3-Ingredient Bacon Jalapeno Crackers are definitely both! Simple and delicious! A perfect little appetizer to snack on during the big game.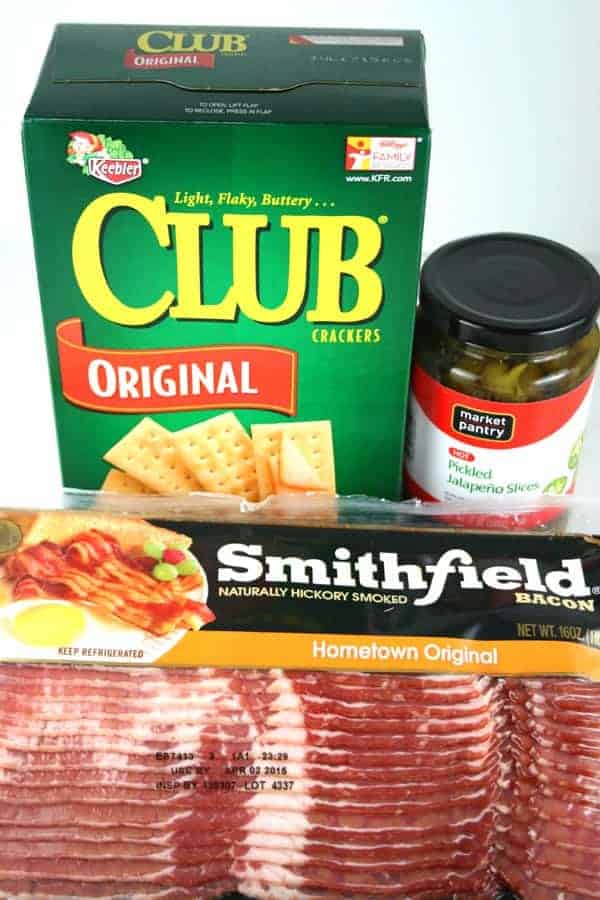 These are your 3 ingredients. Club crackers, bacon and pickled jalapeno slices.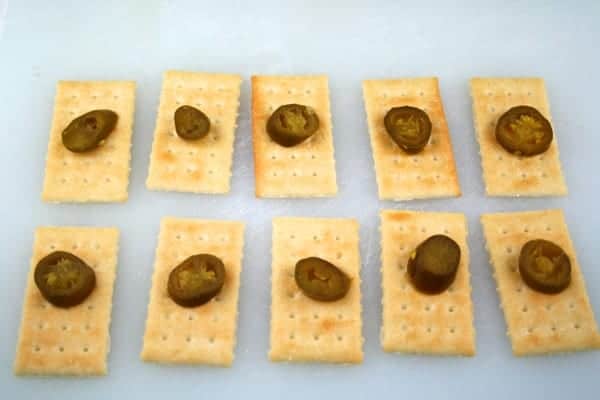 After draining the jalapeno slices, place one slice per cracker. This recipe uses 34 crackers. The jalapeno slices vary in size quite a bit. If you want more kick, add a bigger slice or if you want it on the milder side, choose a small slice of jalapeno.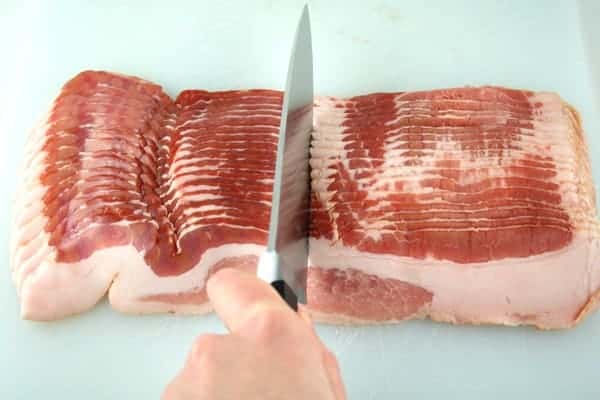 Cut the bacon in half crosswise.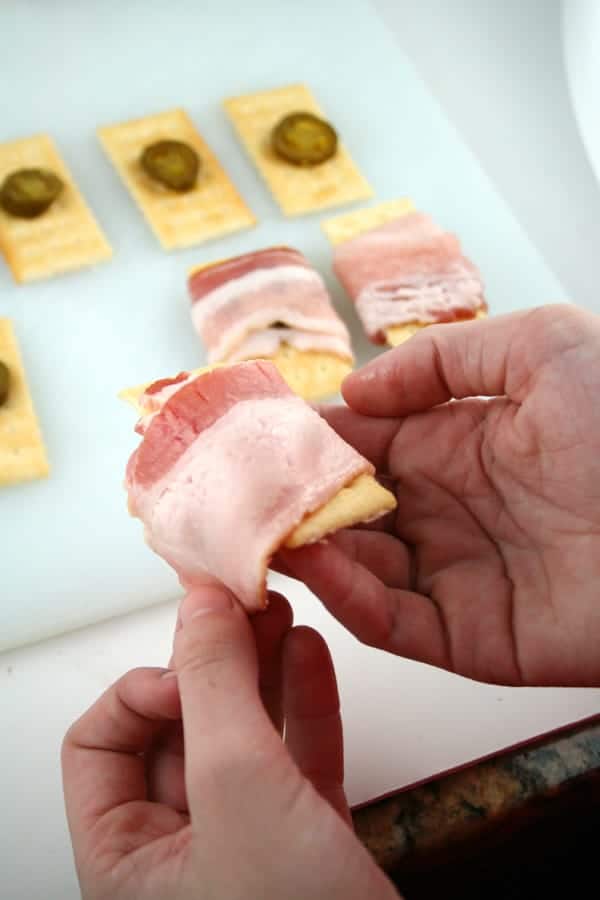 Wrap a piece of bacon around each cracker and jalapeno slice. (Thank you to my daughter, Savannah, for the terrific demonstration of the bacon wrapping step of this recipe. Nice job!)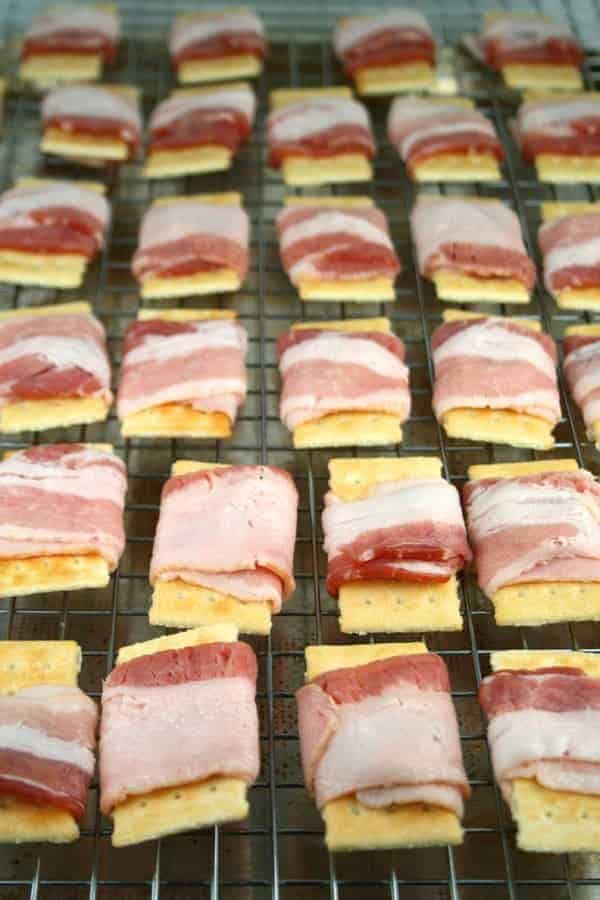 Place the bacon wrapped crackers on a cooking rack that has been placed on top of a cookie sheet.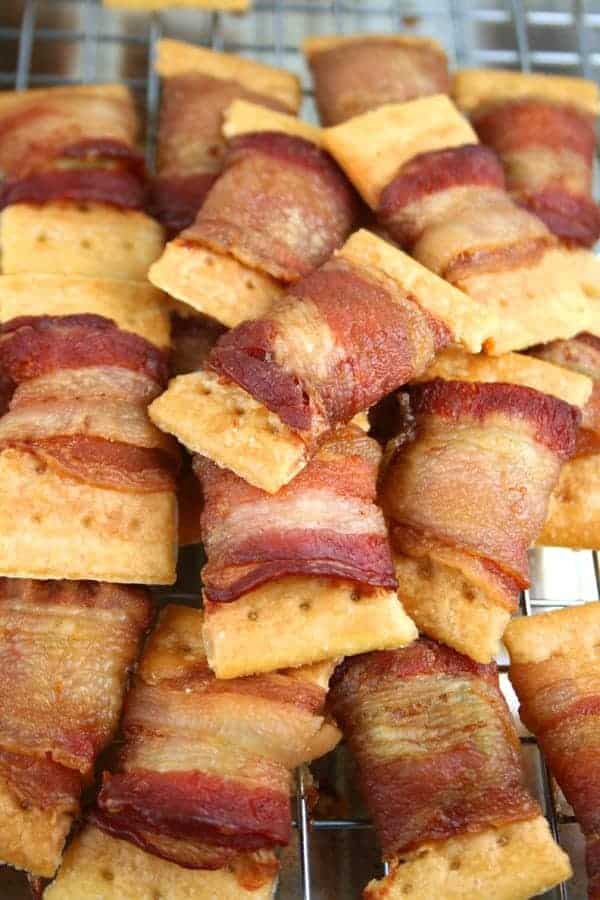 Bake for 2 hours at 250°F. That's the hardest part about this whole recipe. The waiting. Your kitchen will smell so good but you have to wait a whole 2 hours. But it's so worth the wait!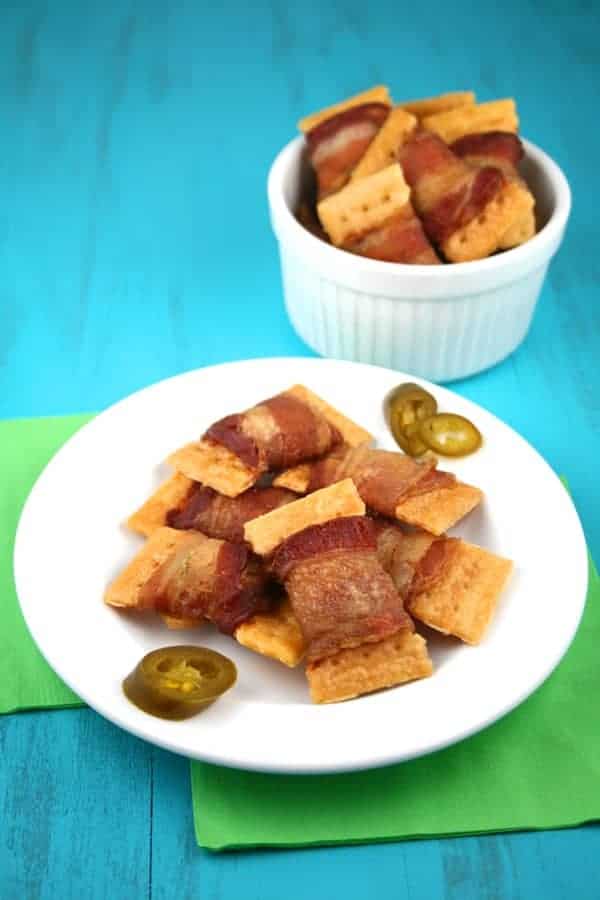 Let them cool slightly and they're ready to serve. Place on a serving platter with extra jalapeno slices, if desired. Then watch them disappear very quickly.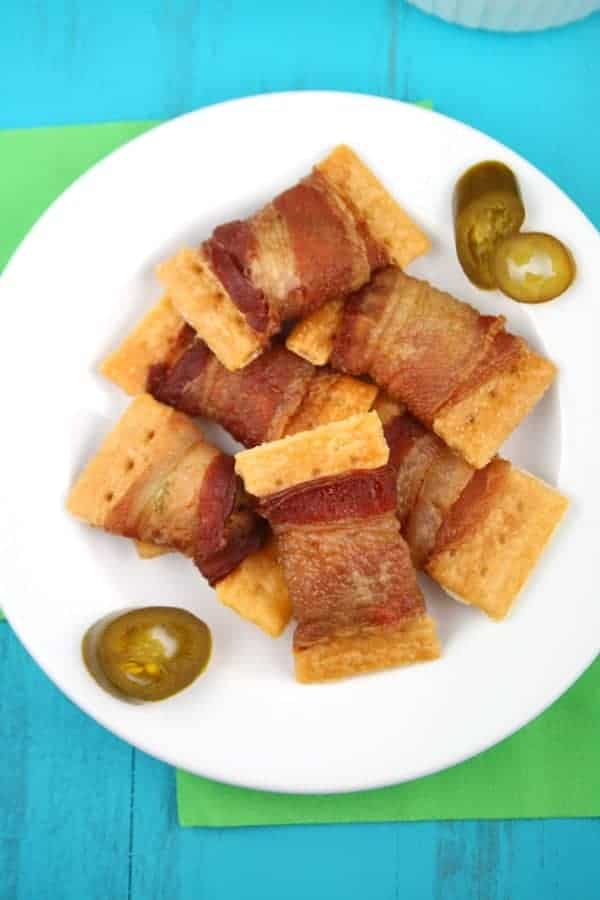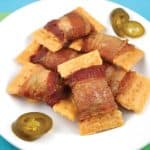 3-Ingredient Bacon Jalapeno Crackers
Ingredients
16

ounces

453g bacon

34

pickled jalapeno slices*

34

butter crackers

I used Club Crackers

*About half of a 12 ounce

340g jar
Instructions
Preheat oven to 250°F.

Place one jalapeno slice on each cracker. Set aside.

Cut bacon in half crosswise. Wrap a piece of bacon around each cracker and jalapeno. Place on a cooling rack that's been placed on top of a large cookie sheet.

Bake for 2 hours. Let cool slightly and serve. Store in airtight container in the refrigerator for 3-4 days.

Recipe adapted from A Southerly Course by Martha Foose