Crock-Pot Vienna Sausages and Halloween in 1978 is a vintage recipe and funny story by contributing author, Amy Lyle.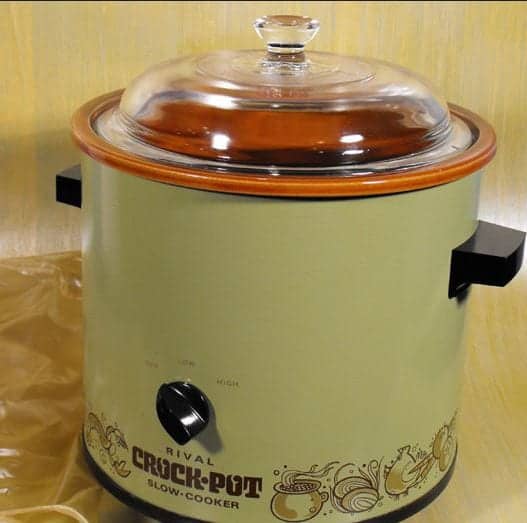 I grew up in the tiny town of Reno, Ohio. The town was so small, we didn't have street numbers. My address was simply, Star Route. To the right of my house was a church built in the 1800s that Mildred and George Cady had converted into a home. They had three girls. Other than the Cadys, we didn't have neighbors closer than a mile. Directly across the road, and for miles behind my house, was a cattle farm. More than once I would get off the school bus to see a full-grown cow munching on grass in my front yard, having escaped its fence. To the left were acres of feed corn used to feed the livestock.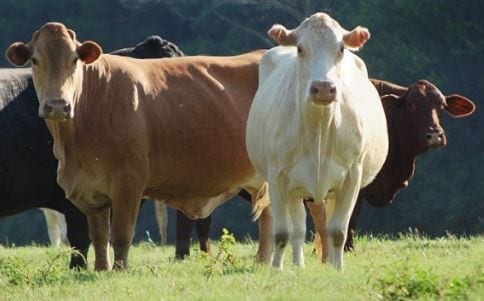 My sister and I only participated in Halloween a few times growing up. My mom told me it was because the area was so rural all of the candy would be gone by the time we drove from house to house. But the real objections were from my father - he did not want to waste gas driving us around and he thought ringing doorbells to ask for candy were the activities of beggars. They bribed my sister and I into not participating for years by getting us each a candy bar from the store and letting us pick out one item from the three-inch-thick JCPenny Catalog that came in the mail once a quarter. The candy and catalog item satisfied us until we were six and seven. But when all of our friends bragged about their amazing outfits and how they got so much candy they had to organize it, we rebelled. It was the night before Halloween, 1978. At first we tried our "everyone else gets to go," strategy but my parents had built resistance to that argument for the previous years. I thought we were beat until my sister rallied on grounds that not participating in Halloween was "un-American." My mother rolled her eyes, but it must have struck a chord with our previously military father, who told us to get into the Buick.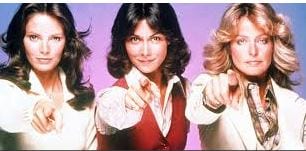 There were no stores in Reno, only a Smitty's Pizza and a gas station. They were positioned close to the only traffic light in the area. The light did not even turn red, yellow or green, it only blinked. We had to go into town. The good news for my dad was all of the costumes were on sale. The bad news for my sister and I was the selection was very limited. We both ran to the only girl costumes available, Daisy Duke from the Dukes of Hazzard and one Sabrina Duncan from Charlie's Angels. Sabrina was the least sexy of the Angels trio. As my sister and I started to argue over who would get Daisy or Sabrina, my mother told us that both costumes were too provocative for little girls to wear. The second we started to protest, my father grabbed two boxed costume sets and headed to the checkout station. In the car, I was handed an Incredible Hulk outfit. I was about to complain until my sister got her outfit, Jimmy Carter. We asked to trick or treat in town, as there were rows of homes close together but my mother said no on the grounds of not having our pillow cases to collect our candy and my father said it wouldn't be fair because "we don't pay city taxes." My sister and I were only in first and second grade and didn't have the data needed to question the Halloween city taxes argument.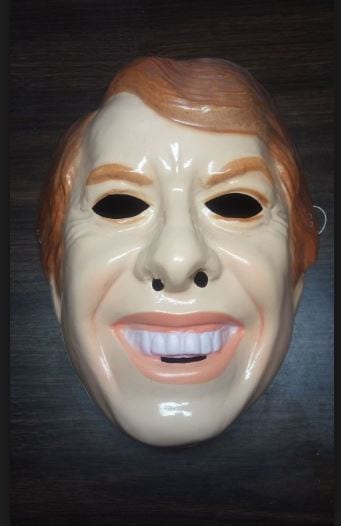 My mom ran into the house to grab two pillowcases and we were off! The first house we went to was everything we had ever dreamed of, a nice lady gave us full size Three Musketeer Bars and a handful of Dubble Bubble. The second house had a really long and steep driveway. We both were so hot in our plastic garbage bag costumes with only a tiny air hole to breath in the masks. When we lifted the masks to inhale, our elastics snapped. We had to hold our masks on with one hand while waving our Holly Hobbie pillowcases in front of the candy distributors. By the fifth house our garbage bag costumes had been caught in the car door and were ripped. We totally lost our steam by the tenth stop when a group of older girls that were decked out as Farrah Fawcett's Jill Munroe from Charlie's Angels made fun our pillowcases and broken Hulk and Jimmy Carter ensembles.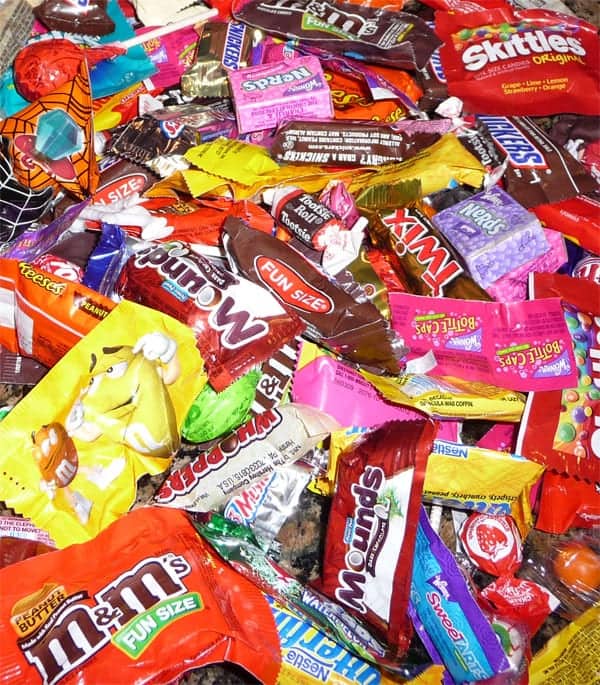 We dumped our candy on the living room floor, put on the Grease record and organized our stash into piles: chocolate with filling, chocolate with nuts, Nerds and Necco wafers, Pixie Sticks, Poprocks and fruits (raisins and apples). My mom came in and asked us to give her all of the candy. She would dole it out to us in our lunches. She didn't want our teeth to, "rot out of our heads." We complained of hunger which landed us a spot at the kitchen table eating Crock-Pot (slow cooker) soaked Vienna sausages. We never asked to go Trick-or-Treating again.
Crock-Pot Vienna Sausages and Halloween in 1978 was written by Amy Lyle, author of The Amy Binegar-Kimmes-Lyle Book of Failures, available on Amazon.
Crock-Pots are still on the market. They look a little different but still work just as well as the pea green colored one of the 70s. Here's one that's available on Amazon. Nice price too! Check it out (affiliate):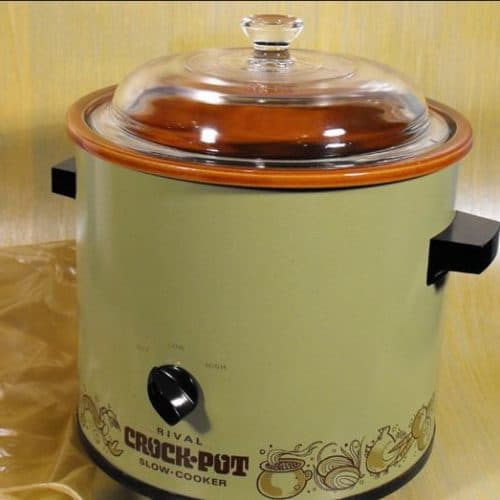 Crock-Pot Vienna Sausages or Mini Hot Dogs
A vintage recipe for Crock-Pot Vienna Sausages (mini hot dogs) from the 1970s.

Print
Pin
Rate
Ingredients
A

lot of

ketchup

1

cup

water

Mini hot dogs*

(as many as you can fit in Crock-Pot)
Instructions
First you make the sauce by mixing the ketchup, brown sugar, Worcestershire sauce, mustard and water together until smooth. (The amounts for the brown sugar, Worcestershire sauce and mustard were not stated in the original recipe from Amy's mom, so just add these ingredients "to taste.")

Place mini hot dogs in Crock-Pot or slow cooker. Pour sauce over the mini hot dogs. Cover and cook on low heat all day. Amy's mom served it with a glass of water.
Notes
*The original recipe calls for Vienna sausages but they are actually too soft for slow cooking. Lise (Mom Loves Baking) recommends mini hot dogs instead. They're also called "cocktail franks" or "mini smokies". One of the brands I've seen is Hillshire Farms, among others.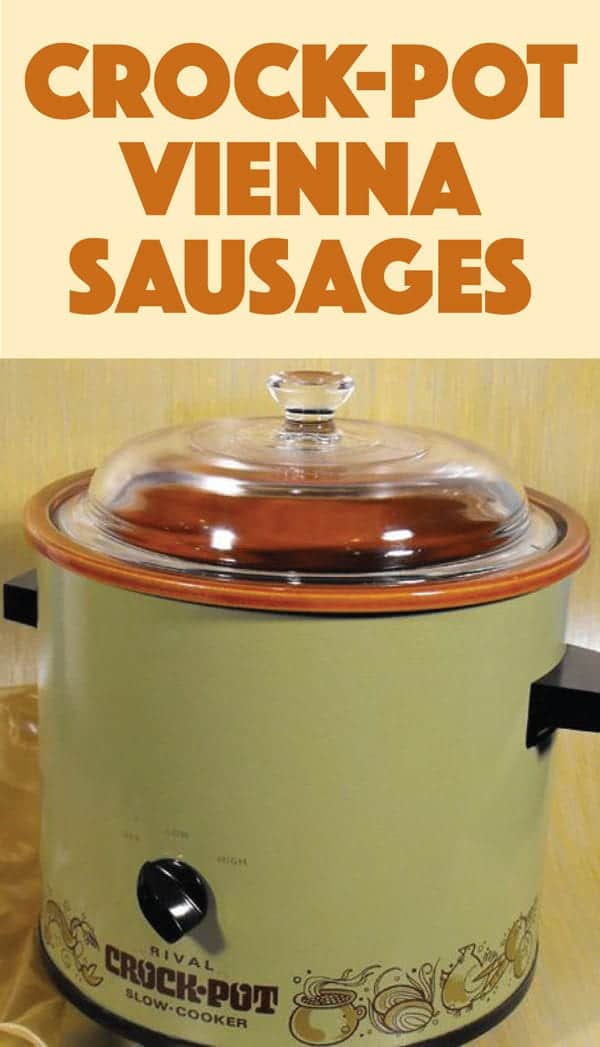 You might also like this classic recipe from the 1970s - Watergate Cake.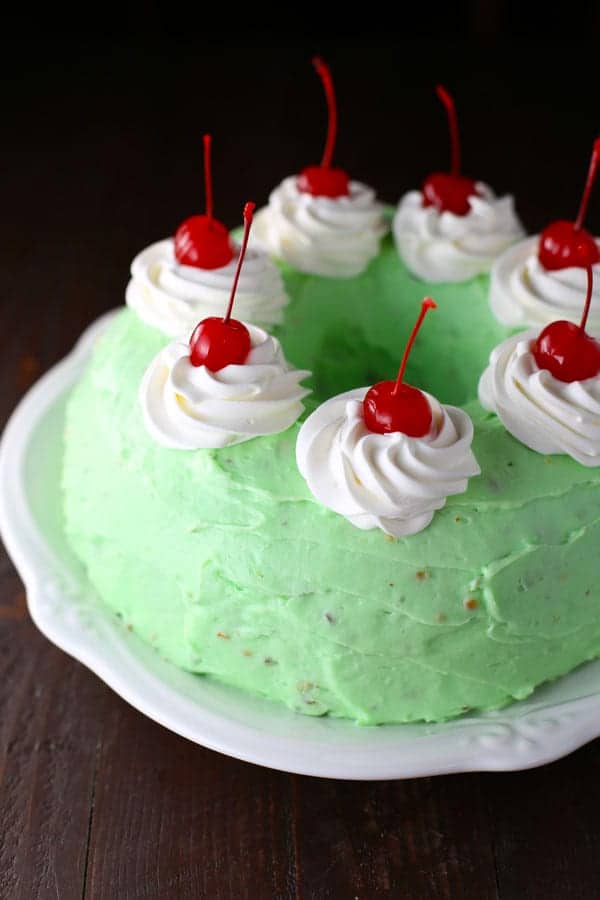 Here's a recipe where you can use some of that Halloween candy - Chocolate French Toast Sandwich with Halloween Candy.