A post about anxiety and the weather in Georgia. Both unpredictable.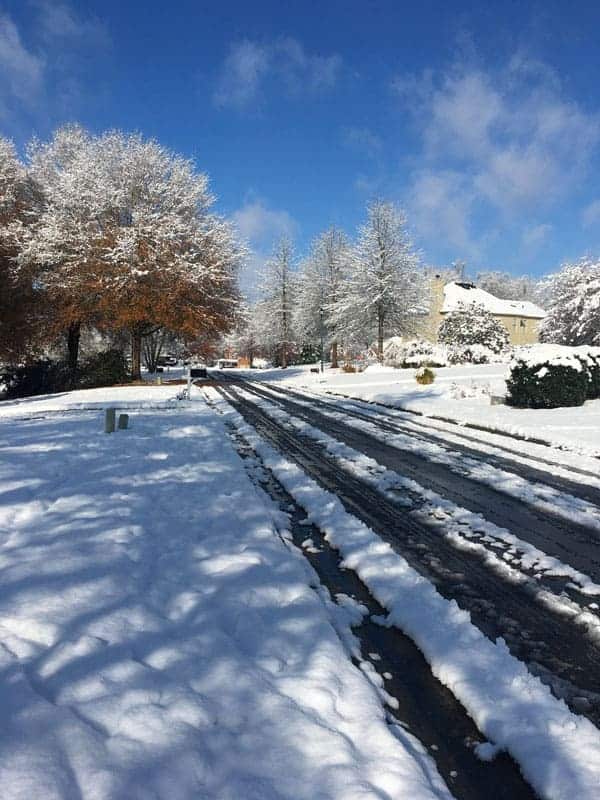 Today is my birthday and I'm not baking. This isn't even a post about food. Although I normally write about food and this blog is mostly just a recipe site where I share the latest dessert I've whipped up, I thought I would share something a bit personal this time.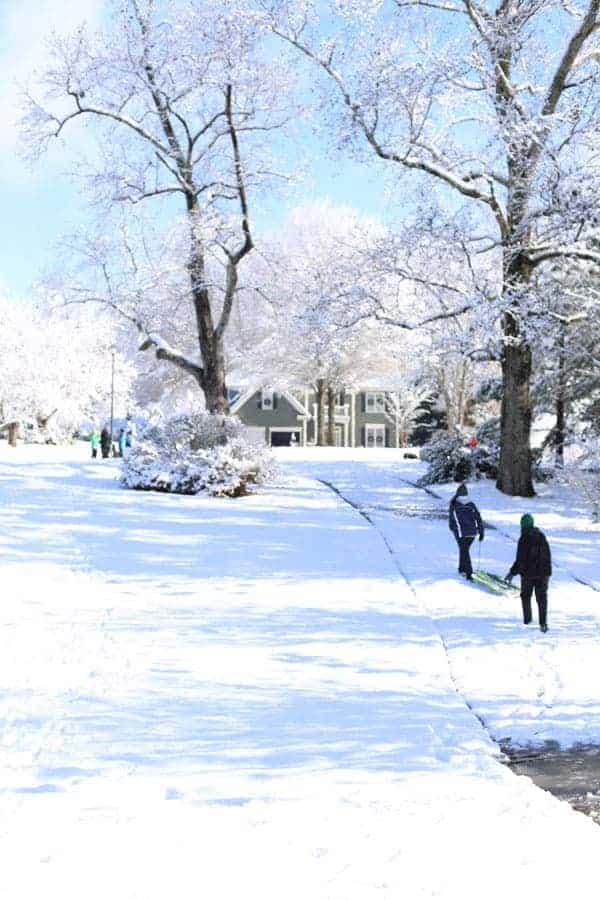 I had big plans for my birthday today. I was going to drive to see my mom which might not sound like a big deal but it was a very big deal to me. She only lives 5 hours away. We live in Georgia and she lives in Florida. We moved here 6 years ago and I've never driven to see her in that time. I used to drive out of town without a problem.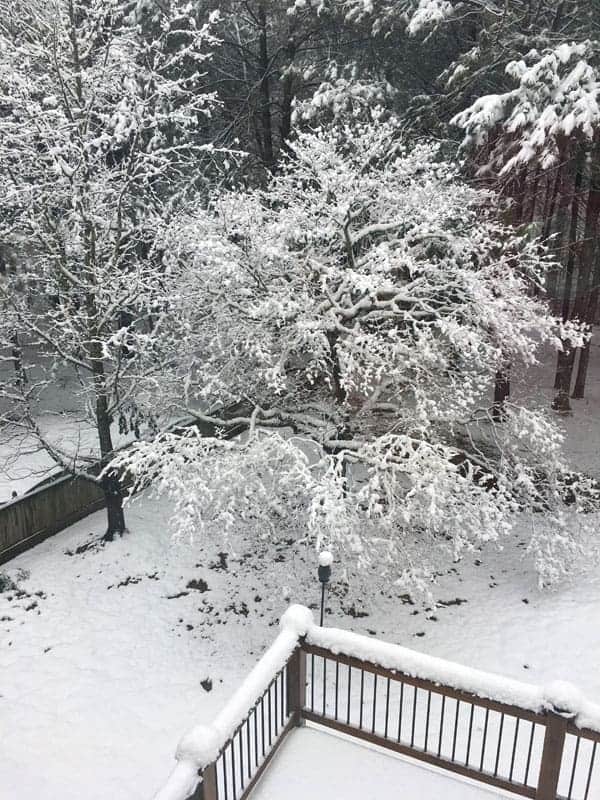 I've driven from South Florida to North Florida countless times (450 miles) and have even driven by myself from Florida to Chicago, granted that was in my 30s but still, I did it without a problem. Now I'm 52 and I just can't do it! Driving by myself out of town gives me anxiety and I'm not sure why. It started about 4 years ago. I think menopause could be to blame.
I really thought I could do it today. I had a great book on tape ready to go. (Talking as Fast as I Can by Lauren Graham of Gilmore Girls.) Keeping your mind distracted is good for avoiding anxiety (usually). I got about 33 miles down the road and had to turn around. The "road" was I-285 in Atlanta which is about 8 lanes and 10 million cars. It's never not crowded. It even makes me anxious when I'm just a passenger.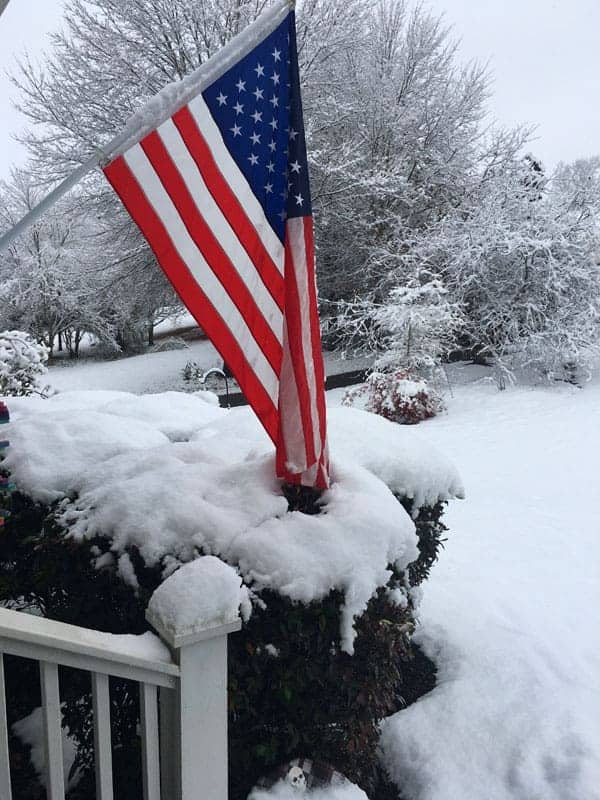 I've wanted to write about this sooner, but it's very personal and has nothing to do with baking. I thought perhaps I'm not the only person in the world with this problem. It's hard to explain anxiety. I'm not really afraid of driving. I'm afraid of the anxiety I'll get when I'm driving. It only happens when driving out of town by myself. I'm just fine driving around town. Can you relate? It's so frustrating and I'm feeling so defeated today.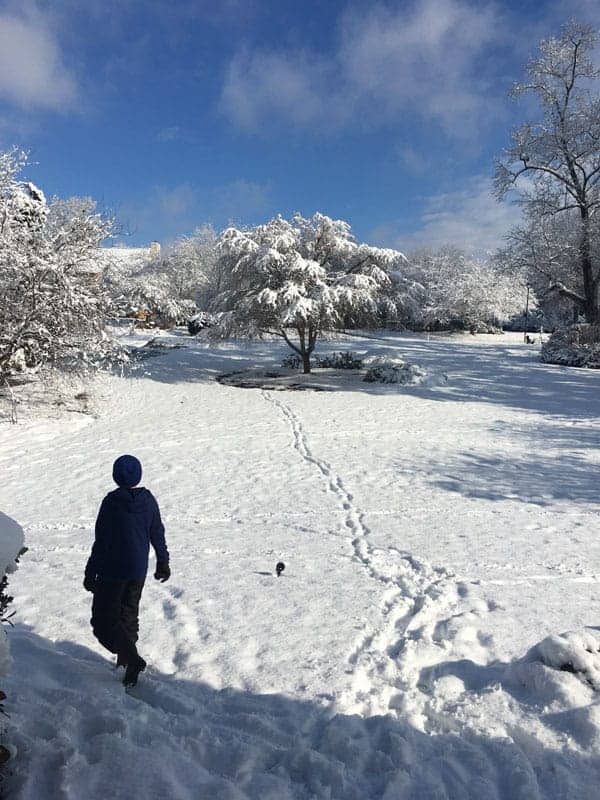 The only thing that is making me happy right now is the snow outside, so I thought it was the perfect time to share with you some photos from the last few days of snow in Georgia. We had a VERY rare snowfall that lasted almost 24 hours on Friday and left us with about 6-inches of snow.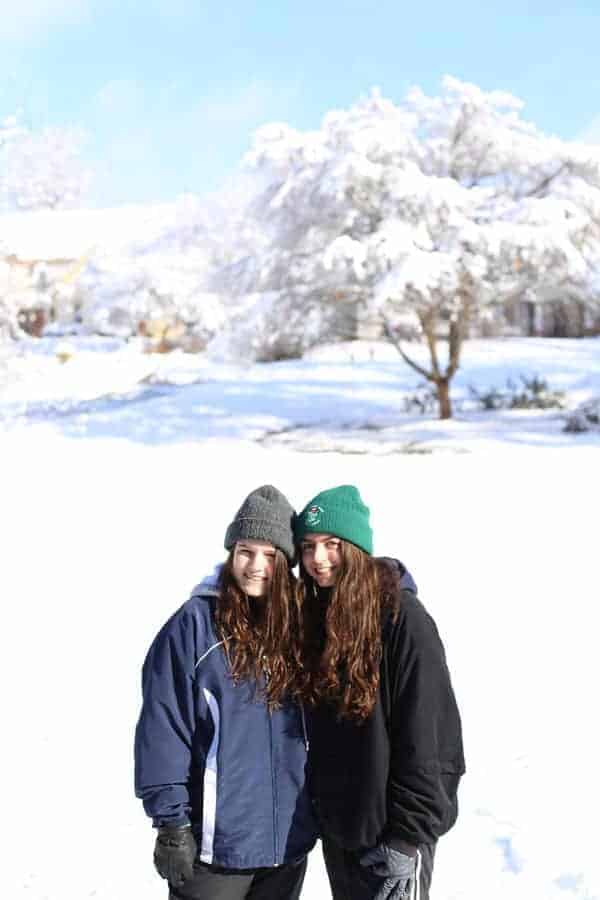 Our yard and neighborhood were covered with the most beautiful blanket of fluffy white snow. It was magical! You see, we live just North of Atlanta and have never gotten snow in December since we moved here 6 years ago. My neighbor, who's lived here her whole life, told me the last time there was snow in Georgia, it was 1990. Twenty seven years! What a wonderful gift from God!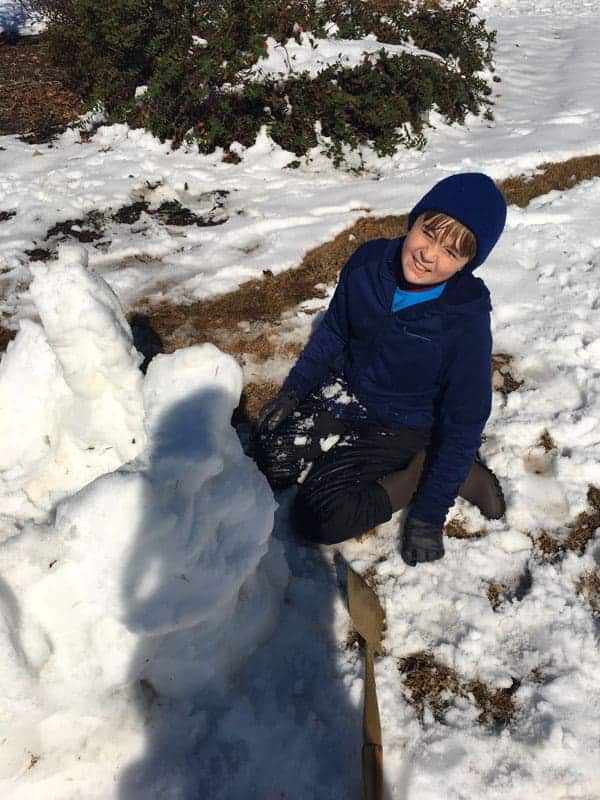 The kids did something different, they played outside in the snow for hours and hours and hours. They weren't on their electronics for once and it was a beautiful thing. They went sledding, had snow ball fights, walked all over the neighborhood through the snow, built snowmen and half of an igloo!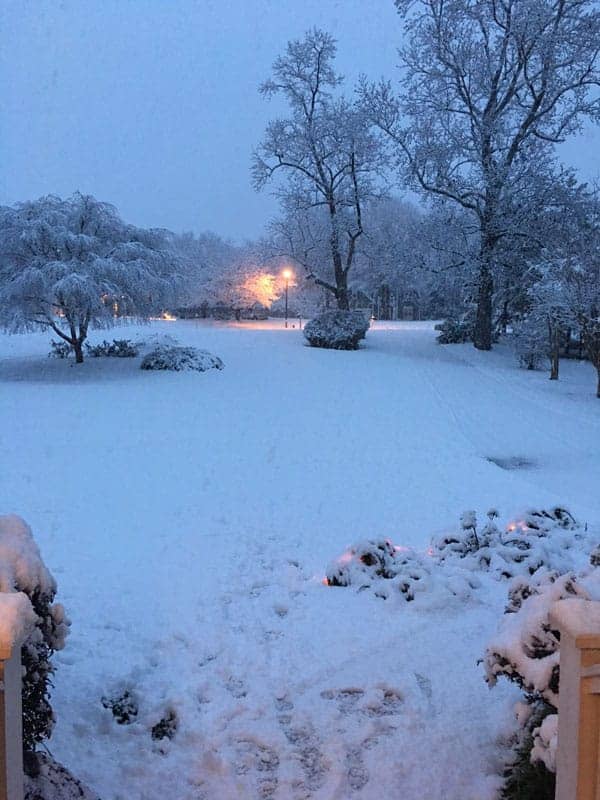 They came back home every few hours to exchange their wet clothes for dry ones and warm up a bit, then out again for more snow fun. Driving around the neighborhood was a sight to see, white snow everywhere, on roof tops, cars, trees, bushes and mailboxes.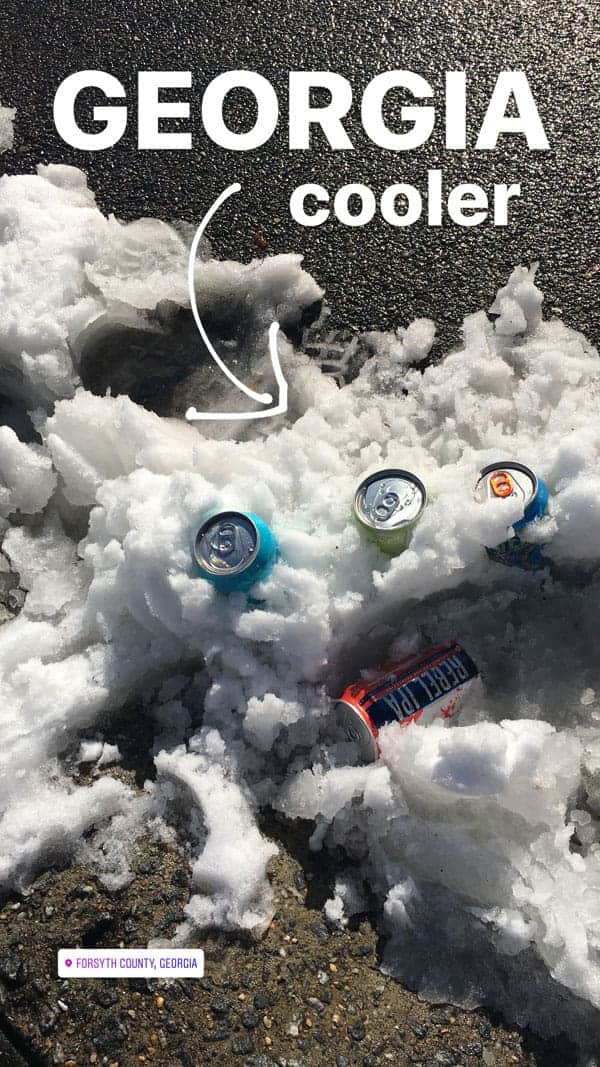 The neighbors had an impromptu party on our street and I learned what a Georgia cooler is. (See photo.) How cool is that!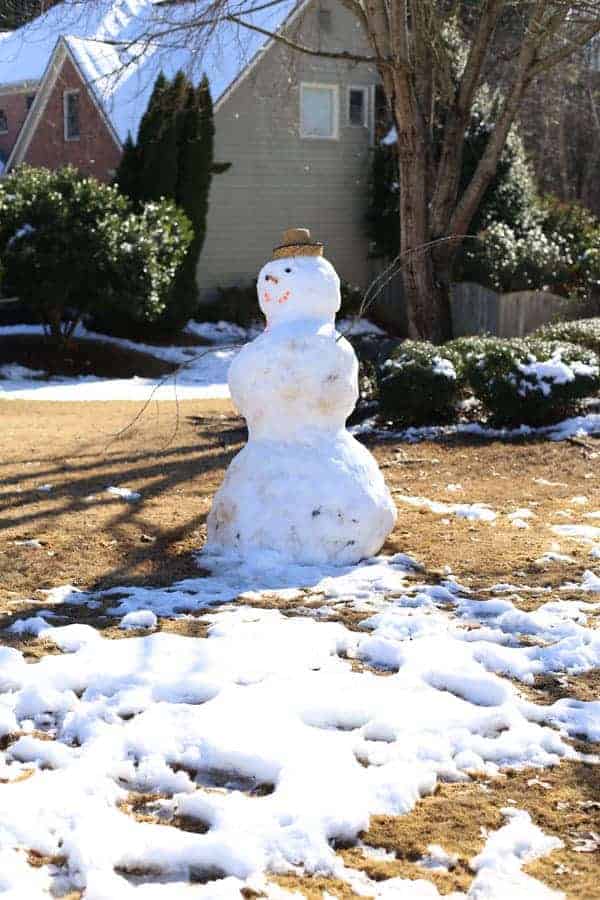 Yesterday we counted 15 snowmen as we drove through the hood. Today it's slowly melting but there is still quite a bit left. I'm savoring every last snowflake and dreaming of a white Christmas. (Note: This snowman was made by our neighbors and if there was a snowman making contest, they would be the winner!)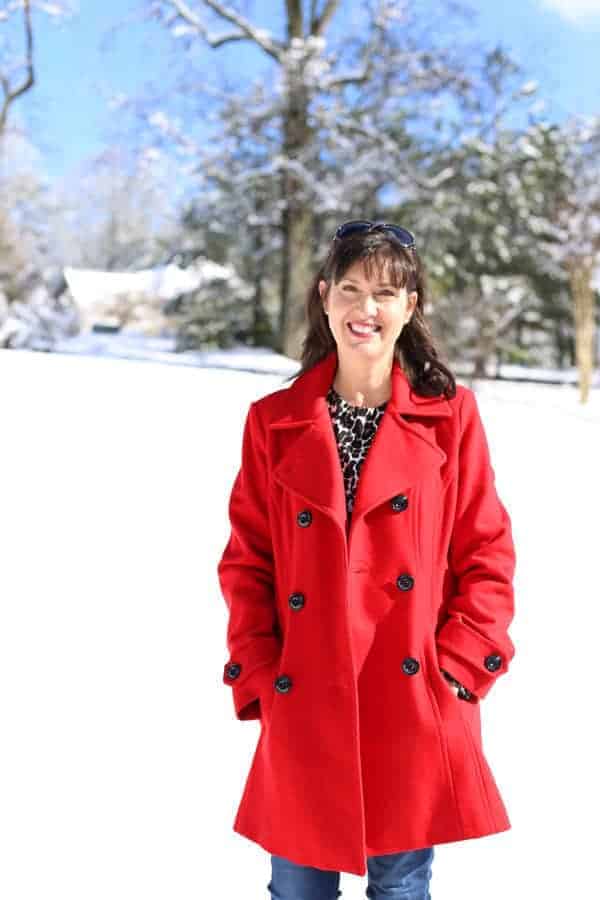 I haven't given up on driving out of town. I will do it one of these days. But today wasn't THE day. For now, I'll enjoy the last of the snow and maybe eat some cake!
Thank you for letting me share a little bit of my day with you.
Stay tuned for my next post which will be a recipe: Easy Marshmallow Snowmen Cupcakes