Empty Tomb Rolls are an exciting treat and fun activity to make with young children. Also called Magic Marshmallow Crescent Puffs or Resurrection Rolls, they are perfect for Easter because the hollow roll symbolizes Jesus Christ not being found in the tomb after He was resurrected. They're also completely delicious and a huge hit with kids of all ages!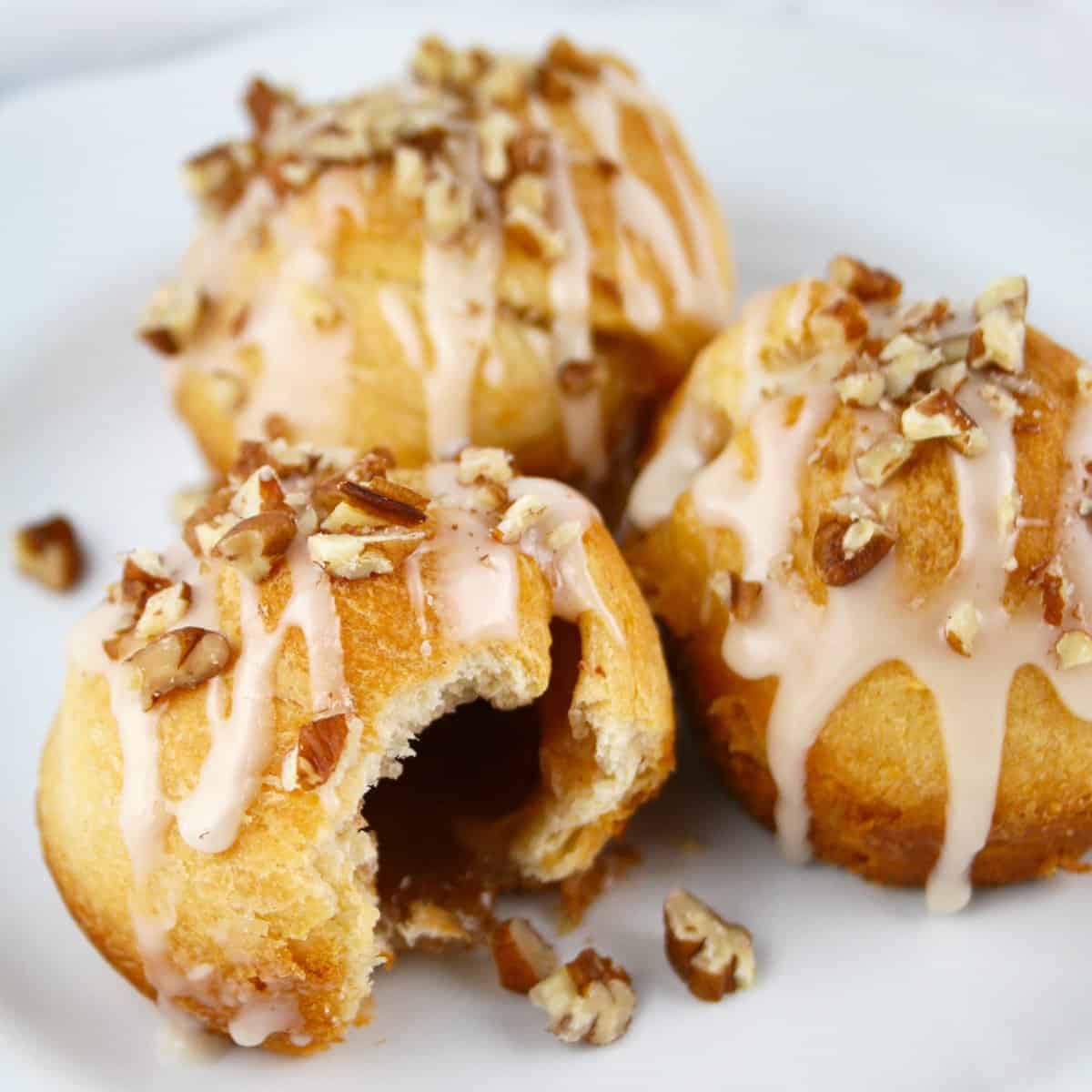 Why i love this easy recipe
• They're super easy to make using store bought crescent roll dough.
• Great hands on activity to teach the kids the Easter story in the bible. Perfect for a Sunday school class too.
• The butter dipped marshmallow and cinnamon sugar in the center of the roll melts into a delicious caramel-like sauce when baked.
• Wrapping a marshmallow in crescent dough, then watching it disappear after baking is just so fun for both kids and adults! Plus, melted marshmallow is so yummy. It's one of my favorite Easter recipes. (I also love this 3D Lamb Cake for Easter.)
What you need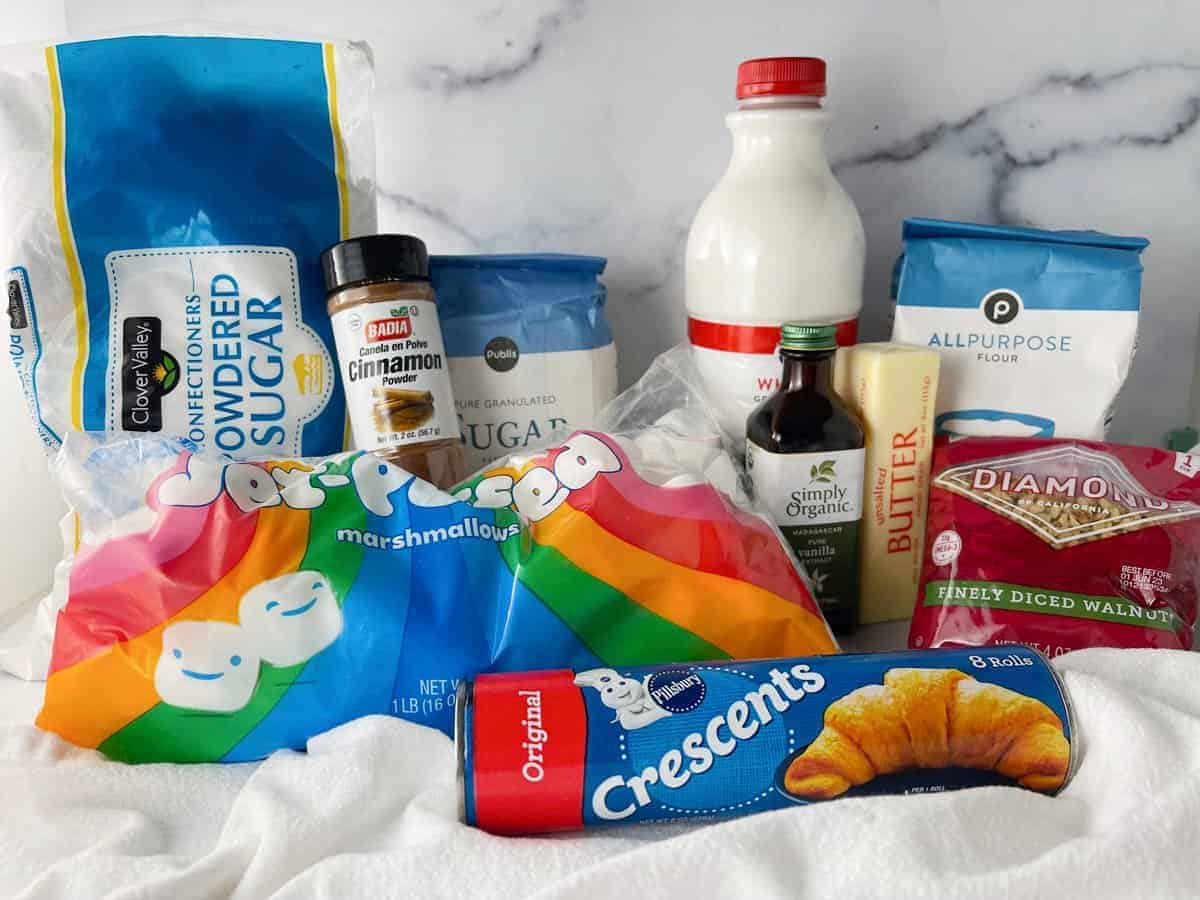 Ingredient notes
• Refrigerated Crescent Rolls - I used Pillsbury brand but you can use your grocery store brand if you wish. If you can't find crescent roll dough, you could substitute biscuit dough. Roll it out on a lightly floured surface so it is big enough to wrap around the marshmallow.
• Large Marshmallows - Also known as the regular size (not jumbo or mini). Make sure they are fresh. You don't want to use old or expired marshmallows or they might not melt properly when baked.
• Butter - You could also use margarine, but I prefer unsalted butter for this recipe.
• Sugar - There are two types in this recipe, granulated (to mix with the cinnamon) and powdered to make the icing that will be drizzled on top of the baked roll.
• Nuts - Either pecans or walnuts will work here. Use your favorite.
How to make this recipe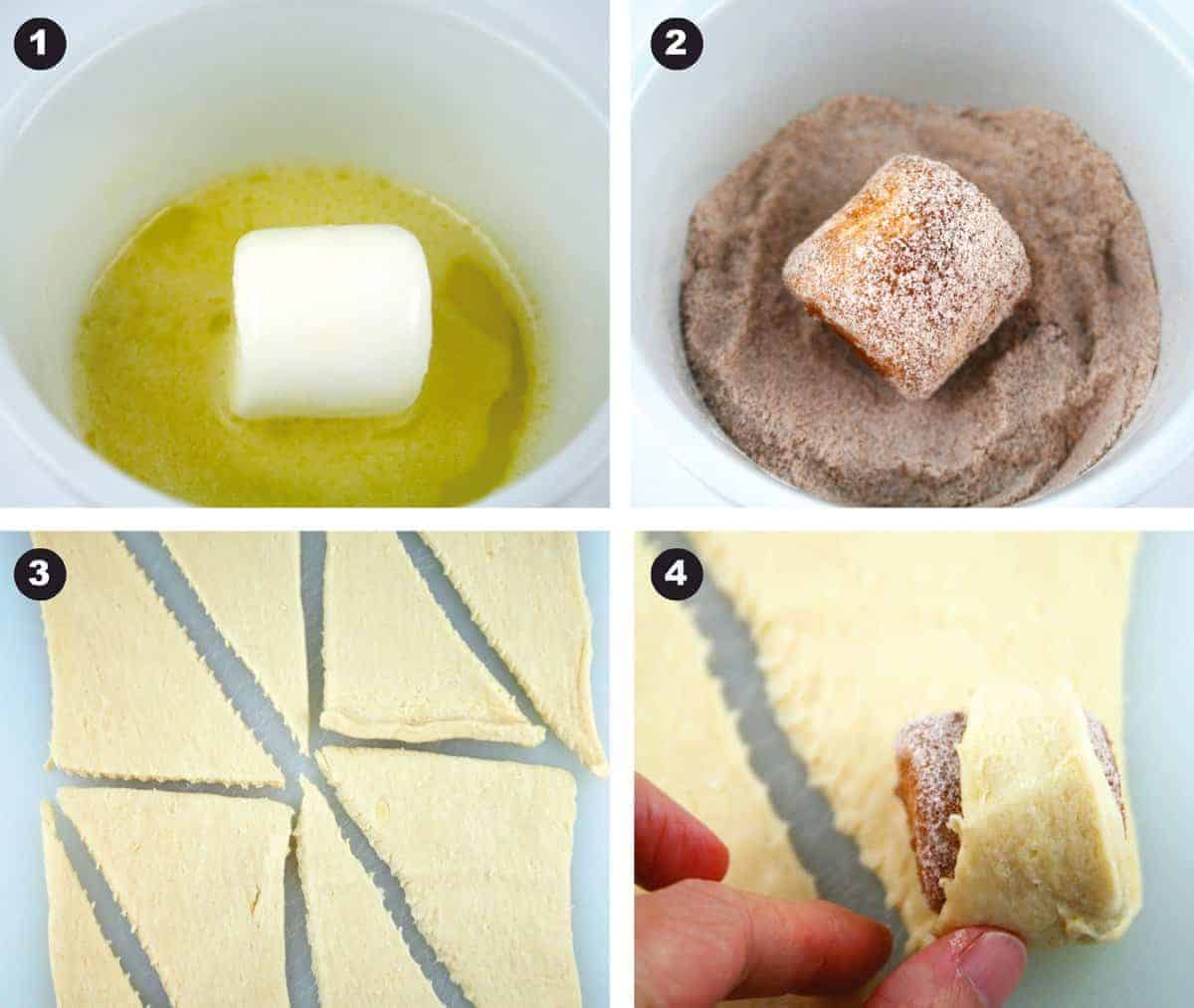 First you dip each marshmallow into a small bowl of melted butter and roll it around to coat on all sides. The recipe calls for 16 marshmallows.
Then you dip the buttered marshmallow in a cinnamon, sugar & flour mixture. Roll it around to coat on all sides.
Separate the dough into 16 triangles.
Place each coated marshmallow on a crescent triangle (at the narrow end), then roll it up and pinch the edges closed.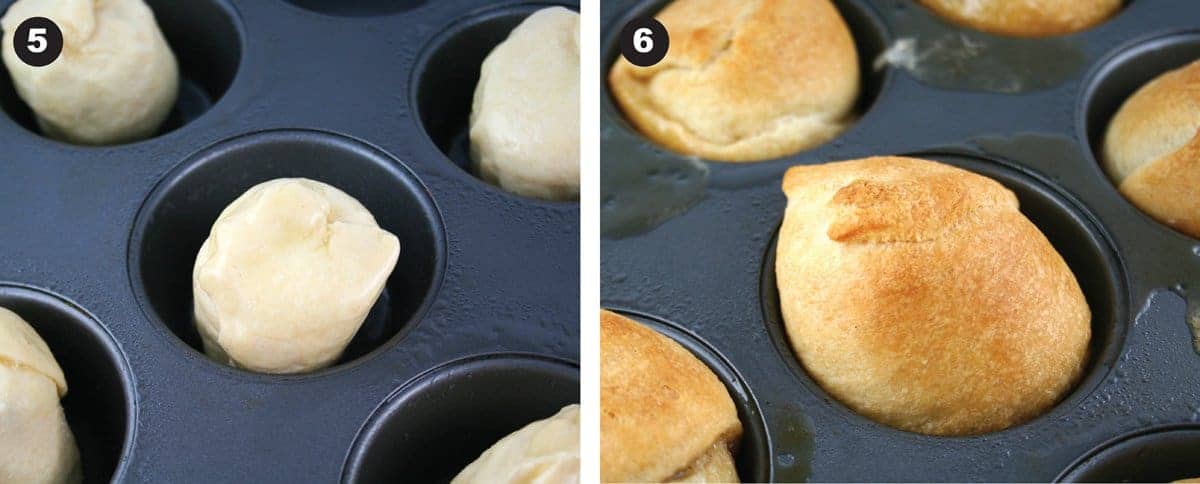 5. Place dough ball with marshmallow into melted butter, then in a greased muffin pan, butter side down.
6. Set oven at 375°F. and bake for about 15 minutes, then place on cooling rack. Last step, top the cooled rolls with icing and chopped nuts. Yum!
Frequently asked questions
How to store Empty Tomb Rolls? These rolls taste the best right out of the oven, after cooling a little. But you can store them in an air-tight container at room temperature for up to 3 days.
Do I have to add the glaze on top? Nope. You can omit the glaze and nuts, if you wish. Instead, dip them in melted butter and cinnamon sugar if you're a big fan of cinnamon treats.
Where can I find the story of Easter in the bible? Here are the bible verses that contain the Easter story (or story of Jesus): Matthew 28: 1-20, Mark 16: 1-20 and Luke 24: 1-53.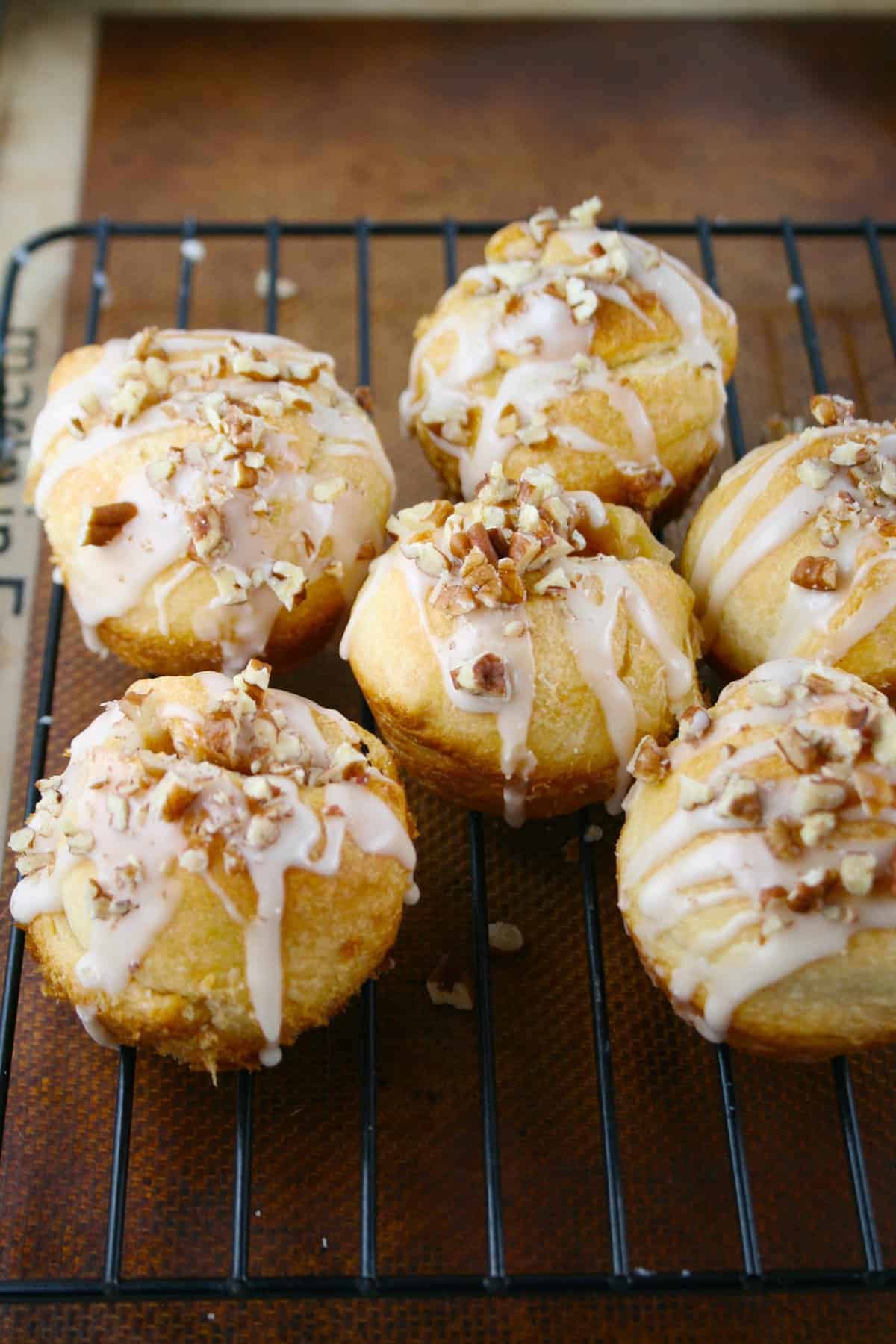 Expert Tips
• Seal it! When rolling up the dough over the marshmallow, make sure to seal the edges very well, so the marshmallow won't leak out
• Muffin Tin Must! It's very important to use a muffin pan to bake these rolls because it helps them to hold their shape.
• Grease the pan! Don't forget to spray the pan with non-stick cooking spray or brush with oil, shortening or melted butter.
• Before baking, place a cookie sheet on the rack below the muffin pan just in case there are any over spills.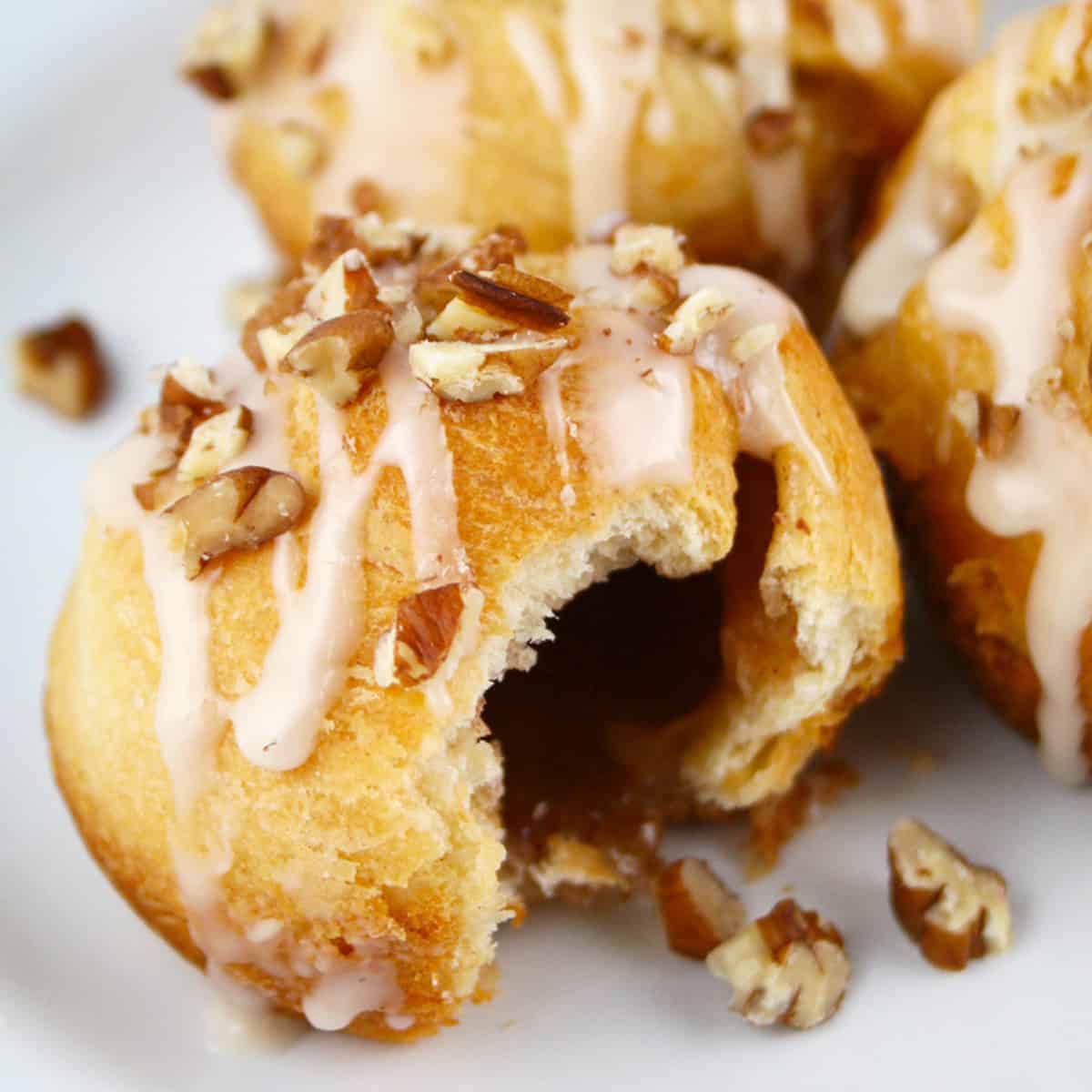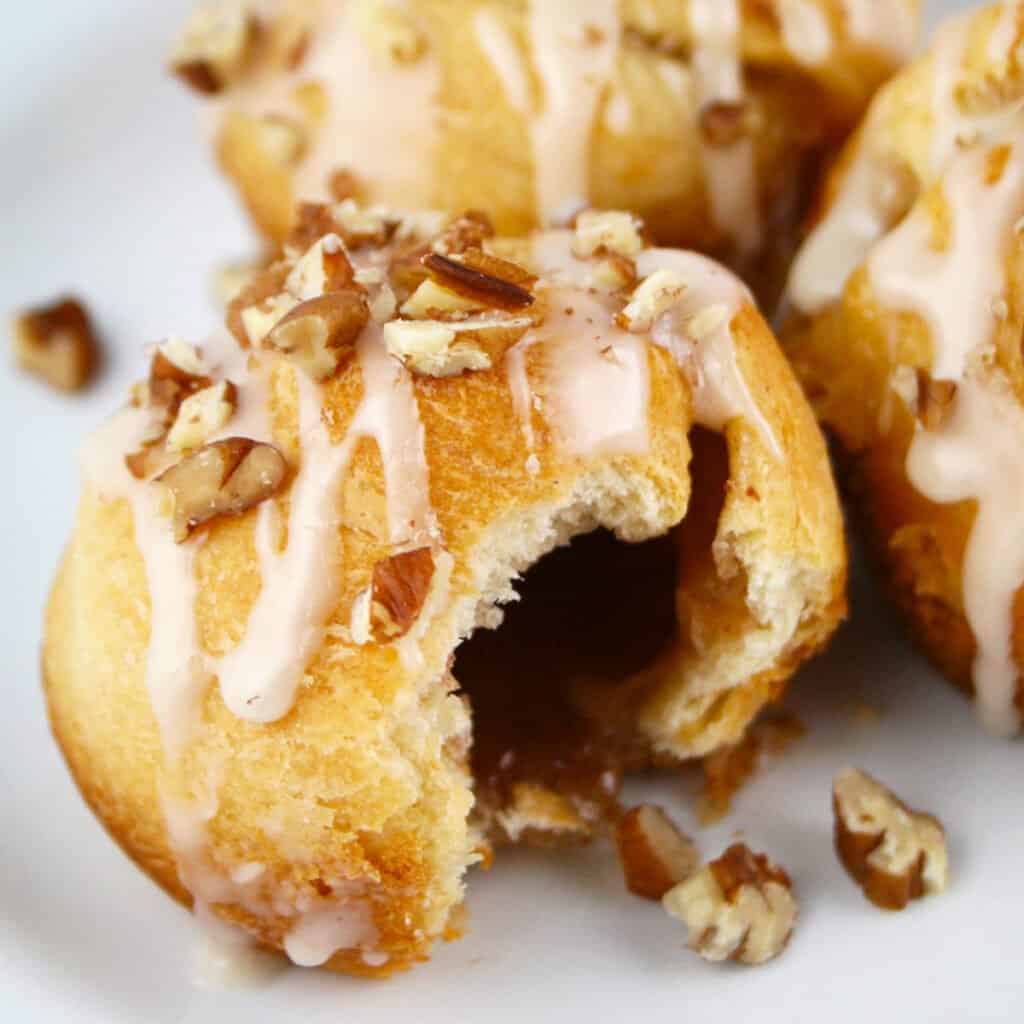 An Easter Bible Verse:
The angel said to the women, "Do not be afraid, for I know that you are looking for Jesus, who was crucified. He is not here; he has risen, just as he said." Matthew 28:5-6
Wishing you all a very Happy Easter! I hope you enjoy these Empty Tomb Rolls!
Related Recipes
Love this recipe? If you try it, be sure to tag me on @Instagram! You can also find me on Pinterest, YouTube and Facebook.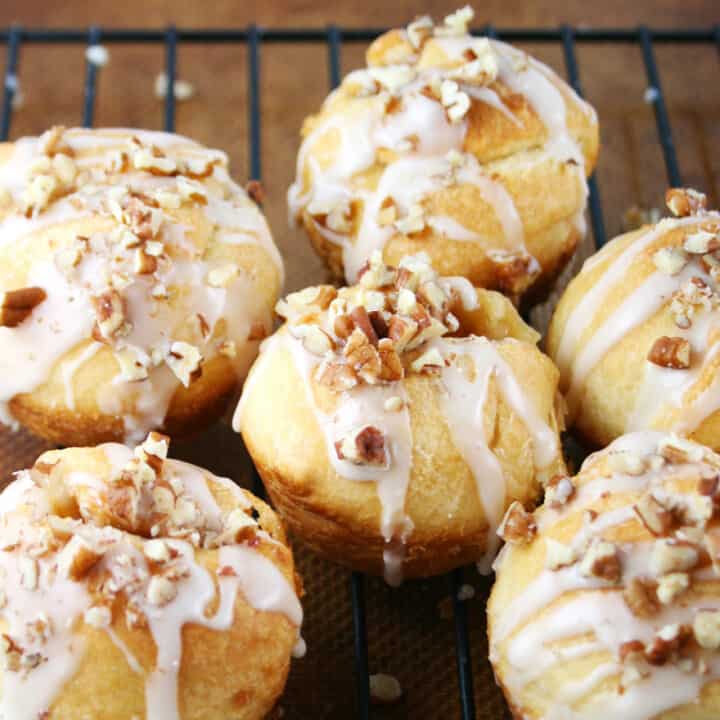 Empty Tomb Rolls
Empty Tomb Rolls or Magic Marshmallow Crescent Puffs - easy cinnamon sugar rolls with a melting marshmallow inside. These are a great symbolic dessert recipe for Easter.
Print
Pin
Rate
Instructions
Heat oven to 375°F. Spray 16 medium muffin cups with No-Stick Cooking Spray. In small bowl, mix granulated sugar, flour and cinnamon.

Separate dough into 16 triangles. For each roll, dip 1 marshmallow into melted butter; roll in sugar mixture. Place marshmallow on shortest side of triangle. Roll up, starting at shortest side and rolling to opposite point. Completely cover marshmallow with dough; firmly pinch edges to seal. (Make sure to seal it well or the marshmallow will leak out during baking.) Dip 1 end in remaining butter; place butter side down in muffin cup.

Bake 12 to 15 minutes or until golden brown. (Place foil or cookie sheet on rack below muffin cups to guard against spills.) Cool in pan 1 minute. Remove rolls from muffin cups; place on cooling racks set over waxed paper.

In small bowl, mix powdered sugar, vanilla and enough milk for desired drizzling consistency. Drizzle glaze over warm rolls. Sprinkle with nuts. Serve warm.
Notes
DON'T FORGET to put a cookie sheet on the shelf underneath the muffin pan just in case one of your marshmallows decides to melt through the dough.
These rolls are best eaten fresh out of oven (slightly cooled). You may store them for up to 3 days in an airtight container at room temperature.
Recipe inspired by Magic Marshmallow Crescent Puffs which

won the 20th Pillsbury Bake-Off in 1969 by Edna M. Walker of Eden Prairie, Minnesota.
Nutrition
Calories:
190
kcal
|
Carbohydrates:
25
g
|
Protein:
2
g
|
Fat:
10
g
|
Saturated Fat:
3
g
|
Polyunsaturated Fat:
4
g
|
Monounsaturated Fat:
3
g
|
Cholesterol:
1
mg
|
Sodium:
261
mg
|
Potassium:
13
mg
|
Fiber:
1
g
|
Sugar:
14
g
|
Vitamin A:
129
IU
|
Vitamin C:
1
mg
|
Calcium:
5
mg
|
Iron:
1
mg