Fourth of July Recipe ideas from contributing author, Gretchen Howard.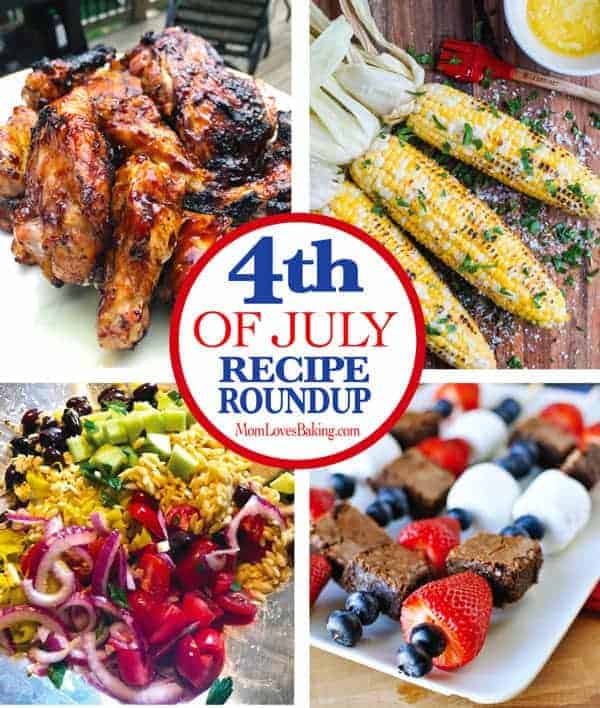 Hello, Mom Loves Baking readers! I'm Gretchen Howard, owner of Iron Skillet Media and Lise's friend and neighbor. I love reading Lise's blog and seeing all her gorgeous creations. I am not a baker, so the beautiful thing about living next door to one is that amazing cupcakes sometimes show up at my doorstep! I'm honored to be a new contributing author here on Mom Loves Baking. One of my favorite things in life is learning about food, sourcing it, cooking it, creating it, and writing about it – hence my PR business around restaurants, farms and cookbook authors. So here I'm sharing with you some reflections on Fourth of July and a couple of menu options. I hope it inspires you to create a fun and celebratory Fourth.
Fourth of July is one of my favorite holidays. At the height of summer, it marks long days, no school or work, and a laid back opportunity to celebrate America's independence with friends and family.
I have sweet childhood memories of summers at our family's lake house in Massachusetts where Fourth of July was spent swimming, reading, canoeing to the middle of the lake to watch the fireworks, and eating dinner outdoors. I recall hot dogs and hamburgers on the grill, steamed lobster and clams, corn-on-the-cob and watermelon. Followed by sparklers and more sparklers!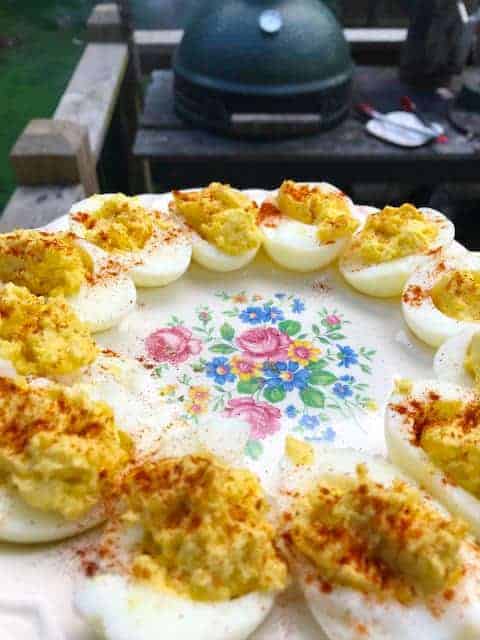 These summers spent cooking and eating with friends and family outside shaped who I am today and is part of the reason why I love promoting farm-to-table restaurants, farmers, and cookbook authors in my work. Some girls love shoes and jewelry while others go crazy over just-picked vegetables and an outdoor grill.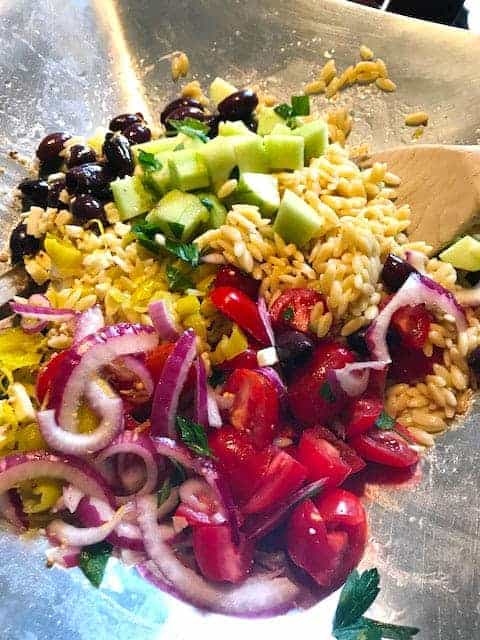 So I'd like to suggest my family's traditional Fourth of July menu: whole steamed lobster, clams, corn-on-the-cob, deviled eggs, and watermelon. If this sounds like heaven to you, then high five! I hope you will try it! If cooking a lobster doesn't sound fun, ask your seafood clerk to steam it for you (what I usually do).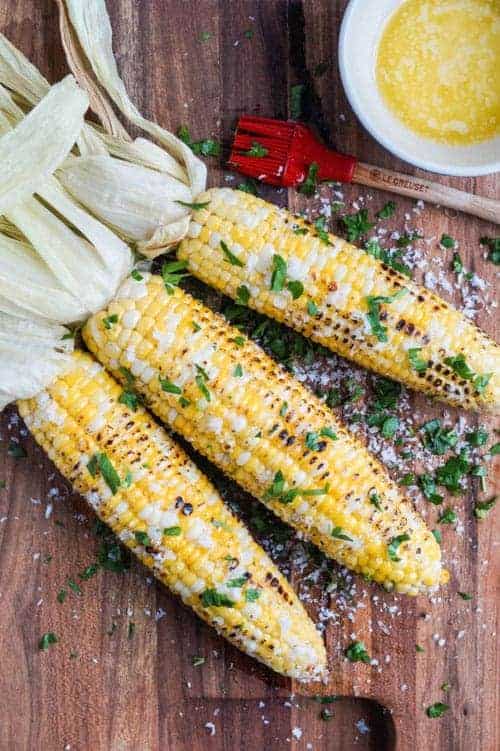 And if seafood is not your thing, here is an alternative and equally festive menu:
Jamie Oliver's sticky BBQ chicken I follow all the prep directions but grill the chicken on our Big Green Egg at 350 degrees. This homemade sauce is divine!
Greek Lemon Orzo Salad from Recipe Tin Eats. Delicious. Even better on day two.
Deviled Eggs from My Recipes - Traditional and basic is the way to go. Serve on a deviled egg plate because they are so fun!
Parmesan Garlic Grilled Corn - a little something different from Tara's Multicultural Table (photo above).
Watermelon - because what is a hot summer day without watermelon? You might also like this Florida Watermelon Fizz.
Pie and ice cream purchased at the store (because it's time to put your feet up), or these patriotic Brownie and Fruit Kabobs from Mel's Kitchen Cafe (photo below).
Mix and match these Fourth of July recipe suggestions to create a meal that's just right for your gathering. The only essential ingredient is to have a good, safe time! (And sparklers!)
Happy Fourth of July,
Gretchen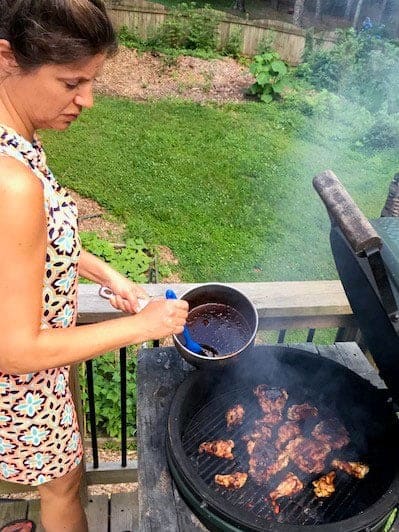 p.s. If you do feel like taking a little extra time to make a dessert, here are some patriotic treats you might like to try...