Honey Peanut Butter Cereal Bars
This shop has been compensated by Collective Bias, Inc. and its advertiser. All opinions are mine alone. #DonVictorHoney #CollectiveBias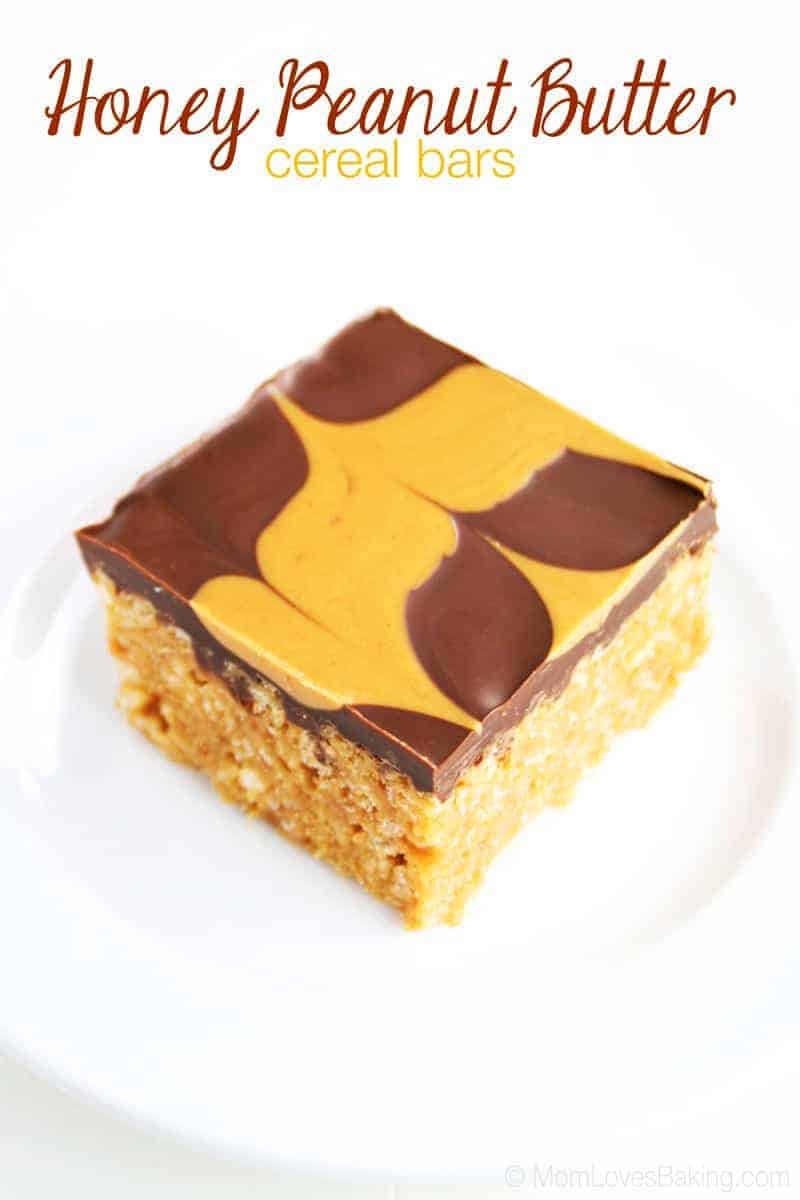 I've been fighting a cold this week. It's really no fun. I can't remember the last time I was sick. Cough, stuffy nose and sore throat. Plus, just feeling yucky in general. Of course I caught it from the children. First my son, then my daughter and me. I love a change of season, but could definitely do without the cold and flu part.
Thankfully, we're all on the road to recovery. Today I actually felt better for the first time in 5 days. I wanted to make something delicious but didn't feel like turning the oven on. The kids have been wanting a treat.
Honey Peanut Butter Cereal Bars are so yummy and simple to make with just a few ingredients. The cereal bar part has just 3 ingredients; Don Victor Honey, peanut butter and rice cereal. They're even gluten free.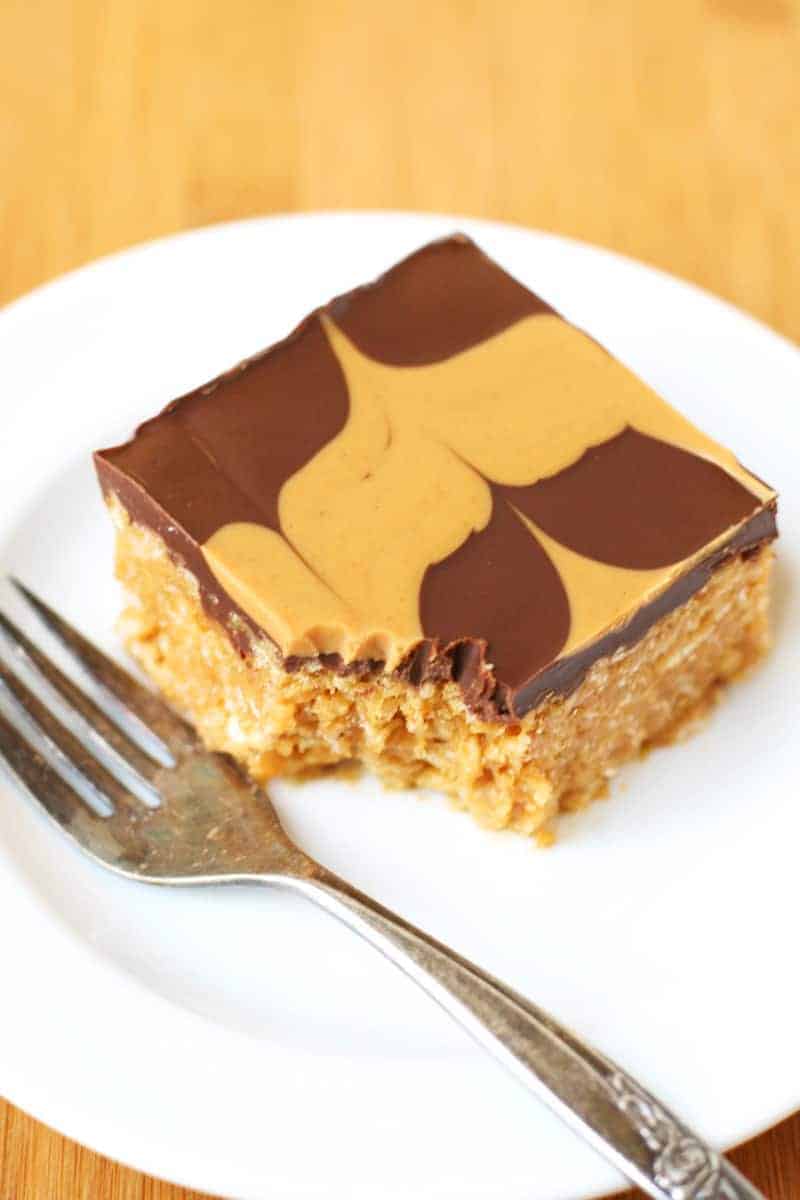 The scrumptious topping is made of melted chocolate, coconut oil and peanut butter. I'm sharing the step-by-step instructions on how to make these bars and the neat design on top.
For this recipe, I used Don Victor Honey which was easy to find in the Hispanic section at Walmart. Don Victor Honey is raw, filtered honey, not heated or processed in any other way.
The thing I love about Don Victor Honey is that it includes the honeycomb. And did you know that it's edible? There are lots of great uses for honeycomb. Here are a few:
Toast a piece of your favorite bread or an English muffin. While it is still very hot, spread it lightly with butter.
With a knife, cut a chunk of comb honey and spread it over the toast. You may have to mash it a bit, but the heat will soften the comb so it flattens into the toast along with the honey.
It doesn't melt, but becomes soft and aromatic.
For this recipe, I've included the honeycomb. You will be using one (16 oz) jar of Don Victor Honey. Pour it into a bowl and break up the honeycomb with your fingers.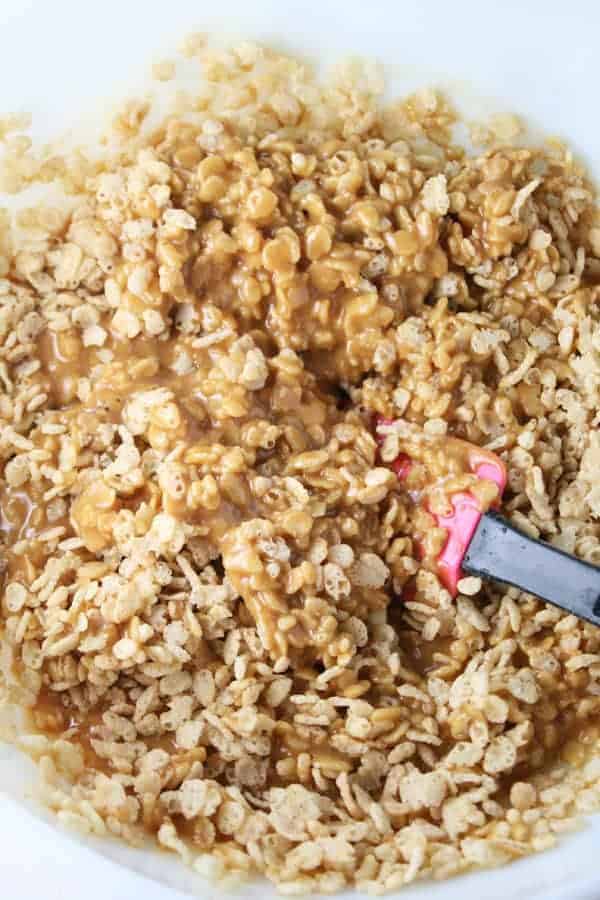 Then add one cup of peanut butter. Microwave on high for a couple minutes and stir until smooth. Fold in five cups of rice cereal.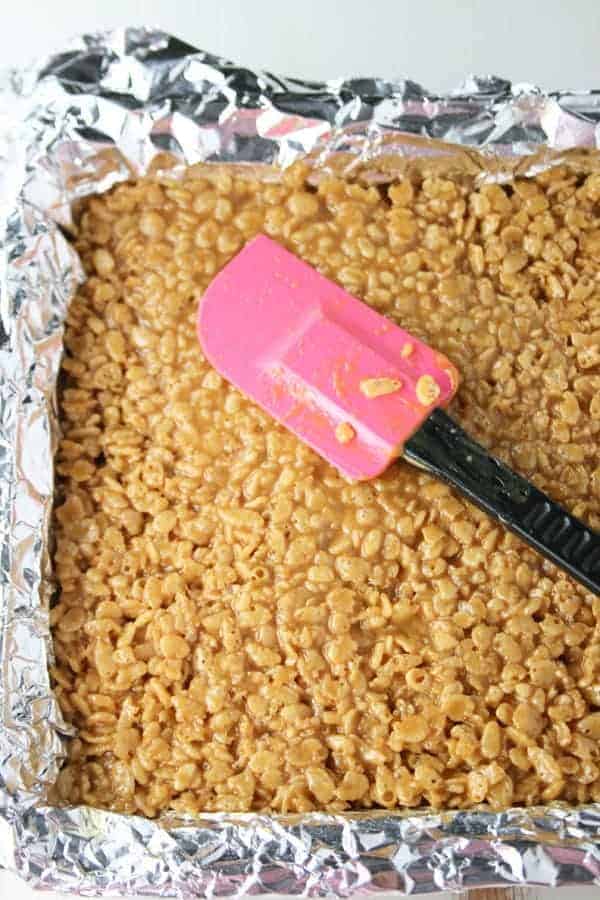 Line an 8″x8″ baking pan with aluminum foil. Spray with non-stick cooking spray. Press the rice mixture into the pan.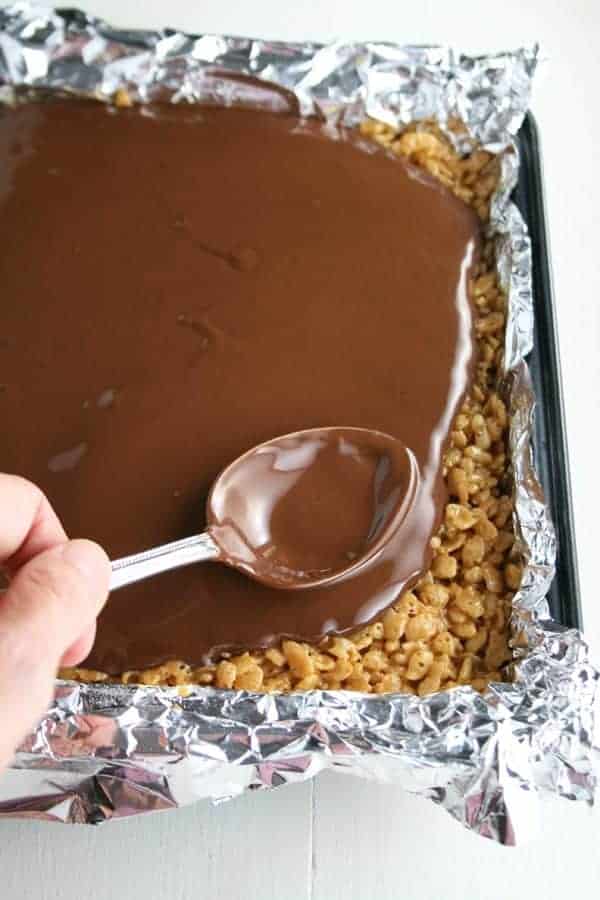 Melt 1 1/2 cups of chocolate chips with 2 tablespoons coconut oil. Stir until smooth. Pour over cereal and spread with a spoon.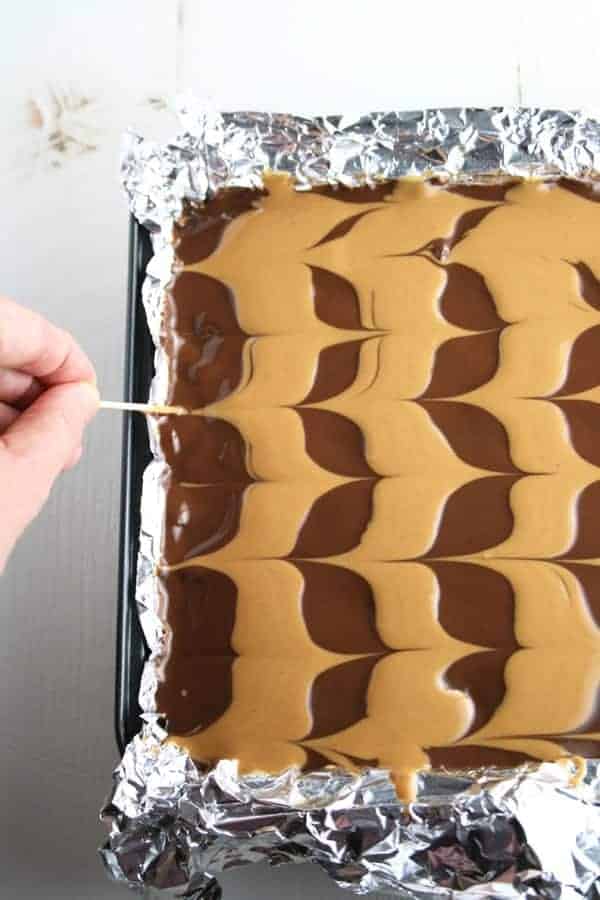 Melt 1/4 cup of peanut butter in a small bowl in the microwave for about a minute. Pour four lines onto chocolate. Use a toothpick to drag a line horizontally through the peanut butter stripes. Then drag the toothpick in the other direction. Repeat in alternating directions.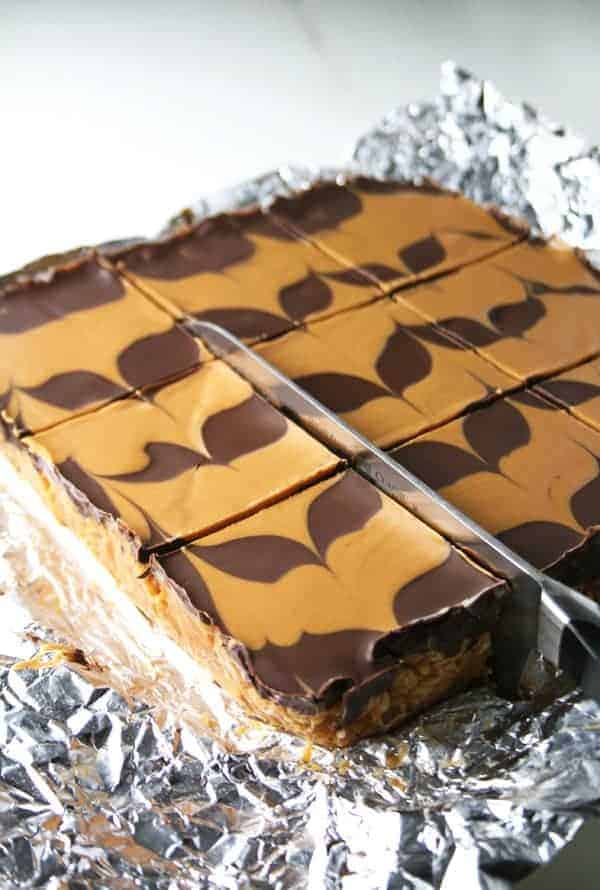 Refrigerate bars for 2-3 hours. Slice into squares and serve.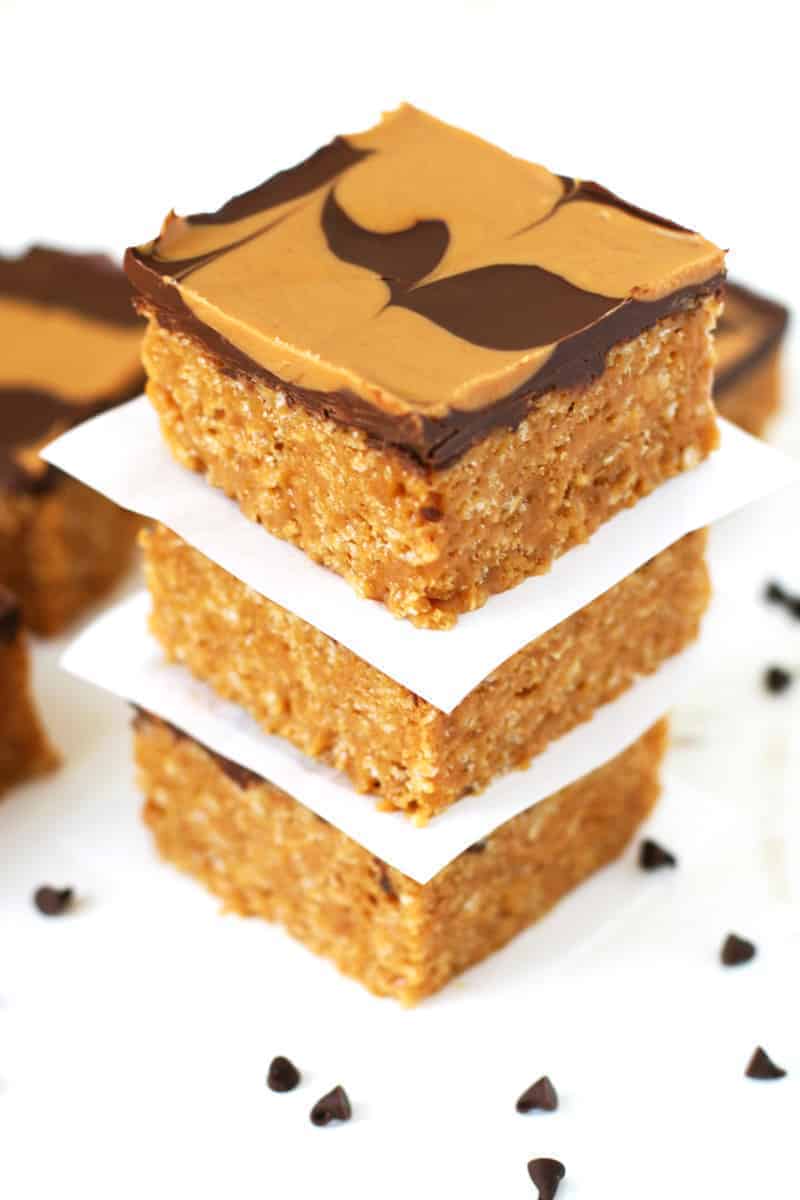 Honey Peanut Butter Cereal Bars are similar to the traditional rice cereal treats with a twist. The combination of honey and peanut butter is just perfect.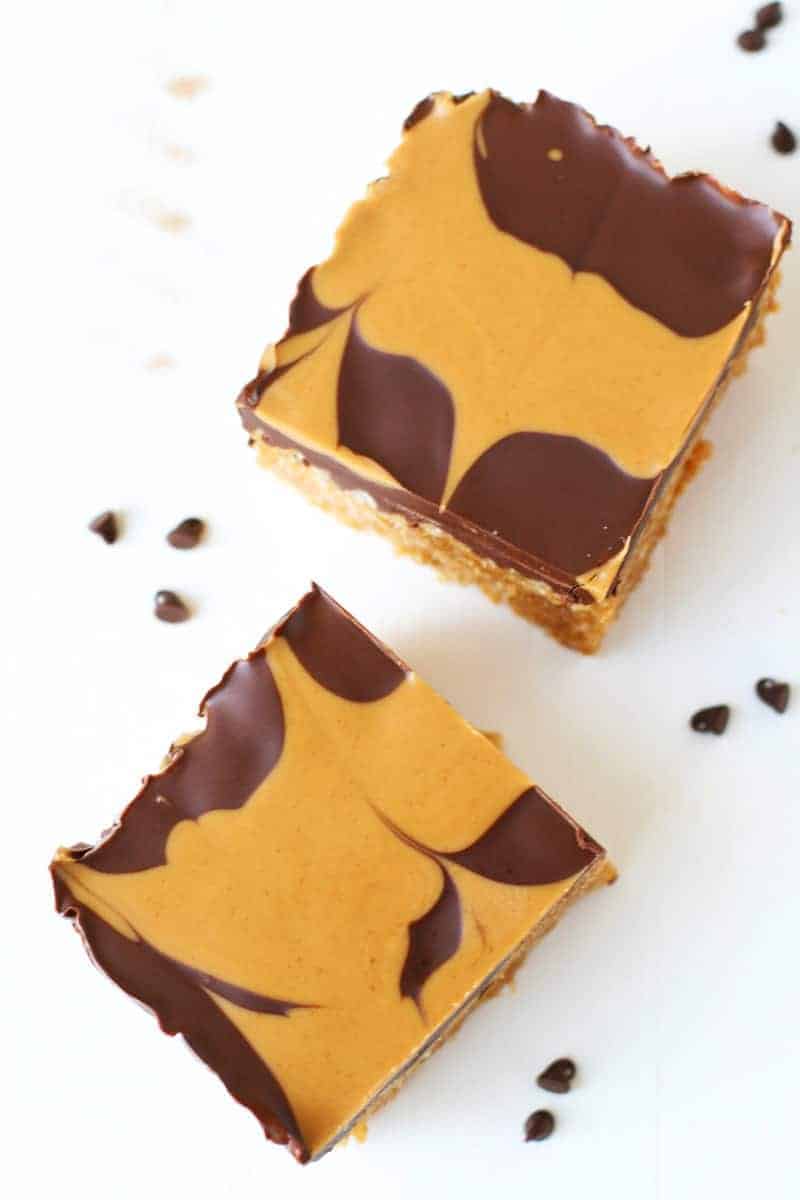 They're great for a party or to give the kids a treat after school. So easy to make and no baking required!
What's your favorite recipe with honey? Let me know in the comments, I'd love to hear from you.
Check out the Don Victor Honey Facebook Page for more great recipe ideas.
Honey Peanut Butter Cereal Bars
Ingredients
I (16 oz) jar Don Victor Honey (with honeycomb)
1 cup natural peanut butter
5 cups rice cereal
1 1/2 cups semisweet chocolate chips
2 tablespoons coconut oil
1/4 cup natural peanut butter
Instructions
Line an 8"x8" square baking pan with aluminum foil. Spray with non-stick cooking spray. Set aside.
Pour honey and honeycomb into a large bowl. Break up the honeycomb with your fingers. Add 1 cup peanut butter. Microwave on high for 1 minute. Stir. Microwave 1 more minute. Stir until smooth. Fold in rice cereal. Pour into prepared pan. Press down with the back of a spoon.
Meanwhile place chocolate chips and coconut oil in a medium microwave safe bowl. Microwave on high for 1 minute. Stir until smooth and completely melted. Pour over cereal. Smooth with back of a spoon. Melt remaining 1/4 cup peanut butter in a small microwave safe bowl for 1 minute. Pour in lines on top of chocolate. Use a toothpick to drag across lines horizontally in alternating directions to create design.
Refrigerate for 2-3 hours. Slice into bars and serve. Store covered in refrigerator for up to one week.
Recipe inspired by Averie Cooks
https://www.momlovesbaking.com/honey-peanut-butter-cereal-bars/